Hive Back To 1.00 USD Major Discount!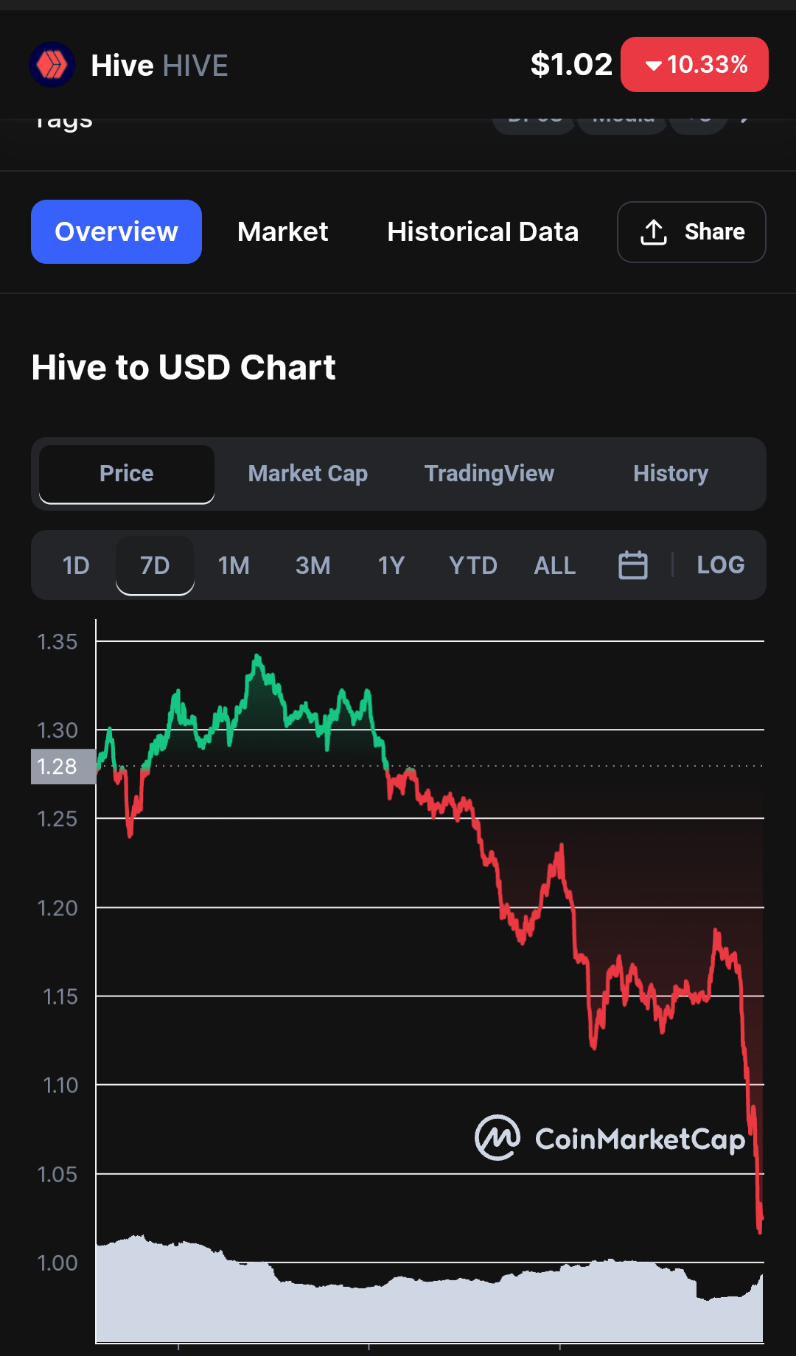 What is going on? There are so many bullish projects happening on the hive Blockchain, this sudden sell-off is very unexpected! Somebody is picking up more hive at a very good price!
Not financial advice, do your own research.
There is risk in all buying and selling.
I think I'm going to be one of those picking up some discounted Hive, this is an opportunity to increase the HIVE stack.
It's not all bad, every drop in price is an opportunity for someone. Price is not directly coralated with value, that's why I call this a discount.
Something valuable, sold at a discounted price. What are you planning to do with the sudden HIVE discount? Anything?
---
---