Delaying New Releases Because of... BOT issues. Ha!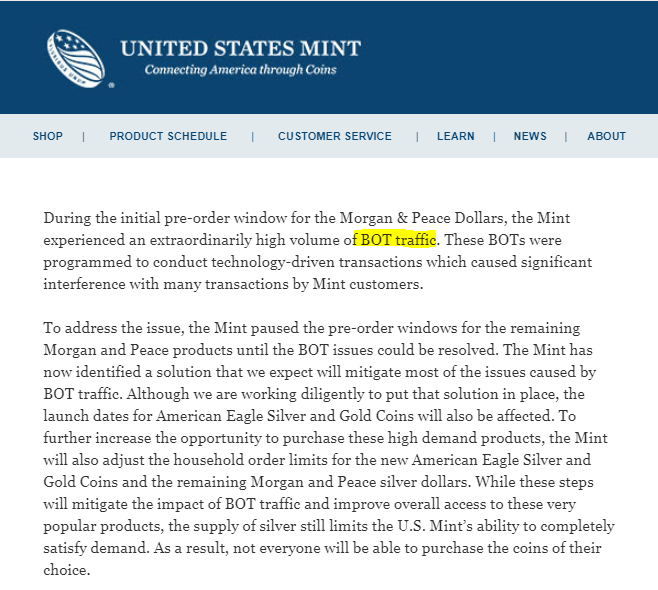 Those Pesky BOTs
Funny language, sounds deliberately gibberish to muddle the minds of the common, non-tech savvy coin collectors. So the Morgan and Peace dollar commemorative had to be delayed, so they say, because "an extraordinarily high volume of BOT traffic.
Everyone's Favorite Scapegoat: BOTs
The US Mint was kind enough at least to just call them BOT issues, not Russian Bots like those who play political games.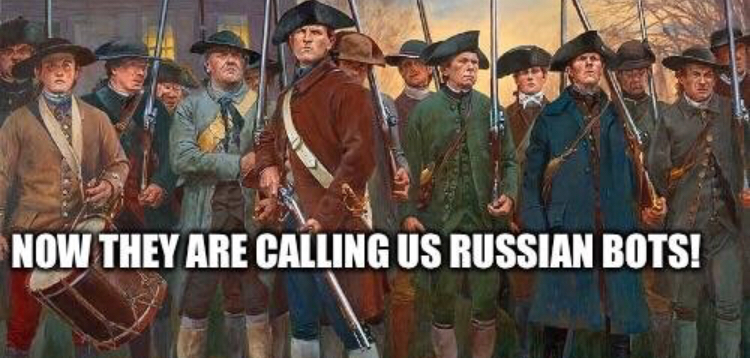 This is a flimsy excuse: they don't want to admit (again) what they admitted before. There is an unprecedented shortage of silver blanks. They are stalling for time to get enough blanks to meet demand. The Mint has already stated they won't be able to meet demand.
How do you resolve a BOT issue?
Well, you may have to begin by visiting your local pawn shop with lots of cash in hand. Then find a manufacturer who will refine the metals into blanks, then have at it US Mint. Get getting! Resolve that BOT issue!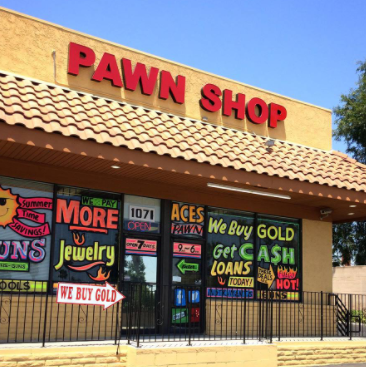 Oh, the pawn shop is charging $35 oz? Maybe some #wallstreetsilver or #silvergoldstackers will give up some of their AG. Or maybe not. I don't think we will sell for anything less than $100/oz.
Time to Come Clean, US Mint
This is not about a BOT issue, this is a silver issue. The stackers are willing to pay a higher premium than is in your budget and you can't afford enough bullion blanks to mint your pretty pictures on them.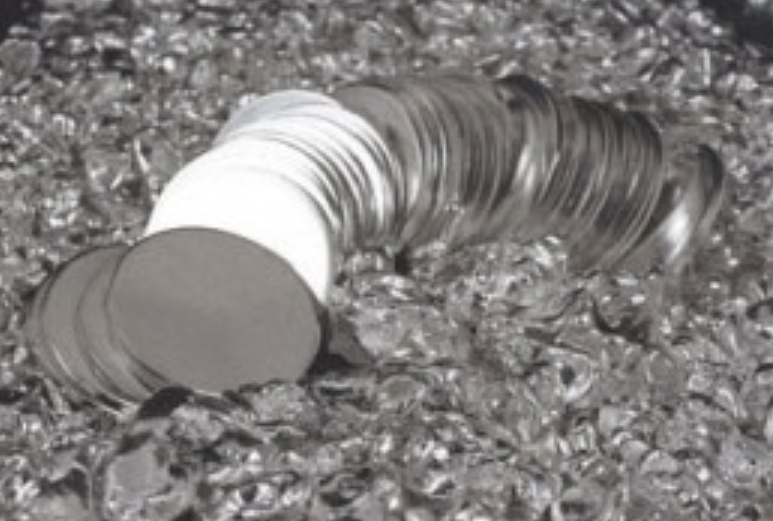 ---
---