dCity First Edition Card Printing ENDS March 19th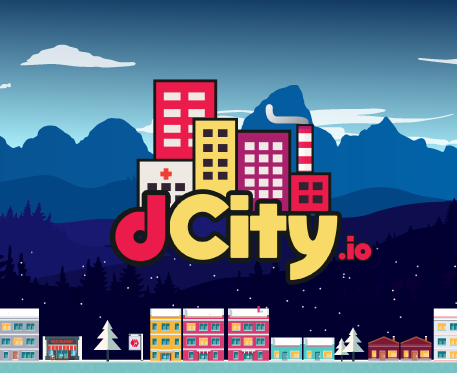 Last Call on 1st Edition dCity cards!
We knew this day was coming, the first edition cards are going out of production. I'm sure they will be abundantly available on the market (for cheap), but with game mechanics coming, we are about to see these cards burned (@null) and becoming more and more scarce.
Also valuable - future editions do not focus on population as much as the first edition, so cards like the Apartment are likely going to become more valuable. Get them on the market for cheap!
Cards were valued at 4 HIVE each, but with current market conditions, some common cards are less than 1 HIVE. Whadda deal!

3rd Edition Sounds Complicated: But Not Really
In practice, I don't think 3rd edition will be a confusing as it sounds, introducing all sorts of new buildings and rules - game elements that make the game much more interesting.
Buildings will be "combined" to add new benefits, some buildings are "loaded" to add new benefits. New technologies are coming, along with new "disasters" which we are all going to suffer from.
These new changes may do one of two things: either gain new interest in the game and new demand for 3rd edition cards, or people giving up and dumping their SIM and cards on the market.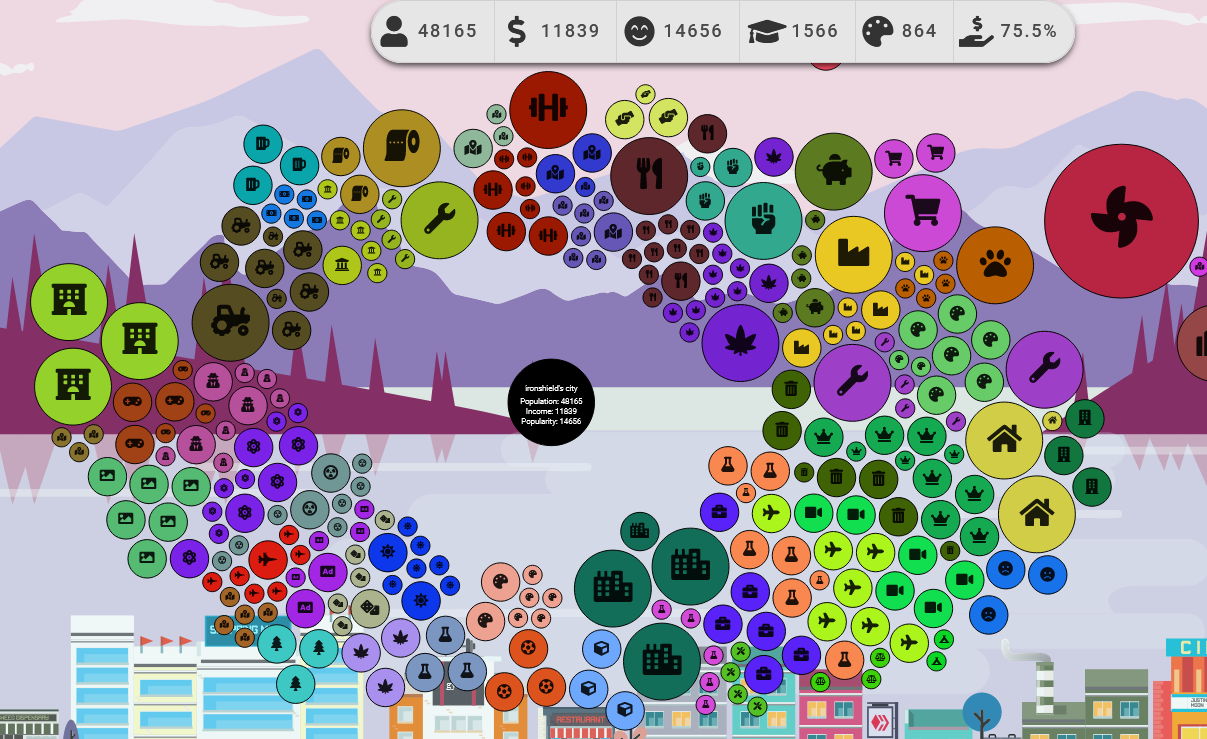 My instinct is the former, that new complexities appeal to current dCity players (whales) and the urge to OPTIMIZE their city with the new features will be irresistible. If this is the case, we will see more players holding on to their SIM or investing SIM into new cards. My hope is that by keeping these off the market, the value will improve and the heavy tax burden will be lifted.
This is good news for dCity players!

Do You Have a dCity?
One of my favorite "low time investment" games, since it mostly runs on auto-pilot. Unlike other games that require more playing, this game only requires tweaking every few days. It's mostly an optimization game and an investment game, but I wouldn't recommend playing just for capital gain.
If a player is willing to invest 100+ HIVE buying SIM while it's low, they can build a pretty good city that produces about 200 - 300 SIM daily. At the moment that's not much (as SIM prices are so low), but there is great opportunity as SIM recovers as the 3rd edition comes out.
Rewards: For Fun and Profit
IF you have an effecient city, you will mine SIM tokens daily. They can be used to purchase more city resources and technologies, HODL for SIM POWER to vote for president or sell on the market for SWAP.HIVE.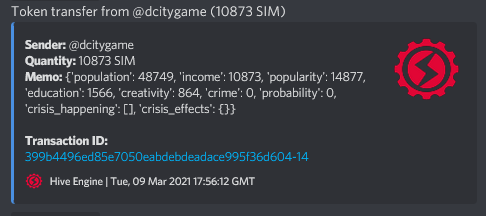 If you purchase/mine enough SIM (8000+) and hold for at least 30 days, you build your SIM POWER and will find daily HIVE rewards coming in! Noice!

Build enough population to receive RANKING REWARDS!

Mining resources like BEER, WEED, ENTRY and GAMER tokens - have a productive city!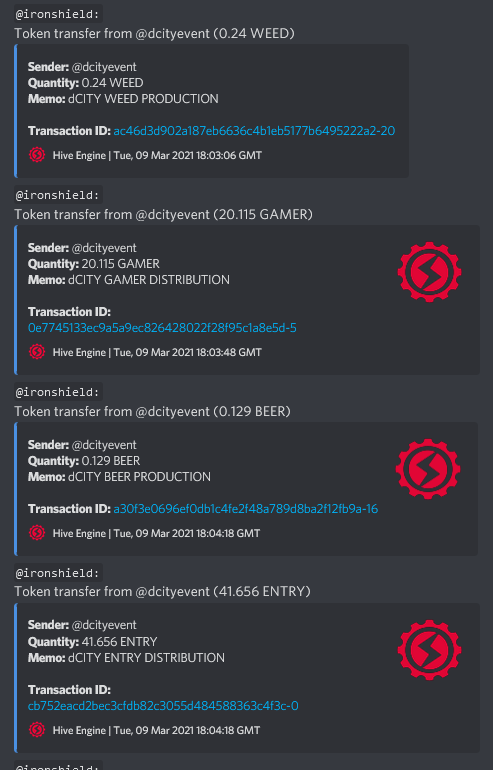 ---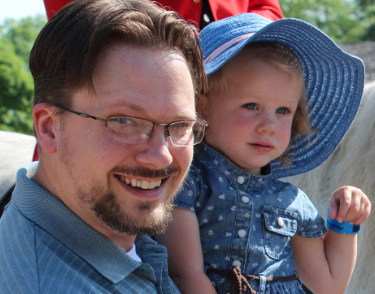 Benjamin Turner: God fearer. Rooted in Messiah. Husband of @lturner. Father of FIVE wonderful children. The guy behind the camera. Blockchain enthusiast.
Bless the Most High!

Teach Your Children Liberty from Sin
We encourage parents to teach their children principles of Godliness, beginning with the Word and an understanding who God is and what His Son has done to form a relationship with us.
No one can lay a foundation other than the one already laid, which is Jesus Christ. If anyone builds on this foundation using gold, silver, precious stones, wood, hay, or straw, his workmanship will be evident, because the Day will bring it to light. It will be revealed with fire, and the fire will prove the quality of each man's work. 1 Corinthians 3:11-13
Teach Your children Liberty from Tyranny
Second to this is the principle of self-determination and freedom, lest we loose the ability to teach our children the first principle in future generations. Our children read the Tuttle Twin books, specifically to learn libertarian principles, which most people learn later in life. These books are useful for our family, and yours, to teach children concepts that seem complicated, but are made simple in these books.
For a limited time, use coupon code FORTY for 40% off your purchase! Check out the books here.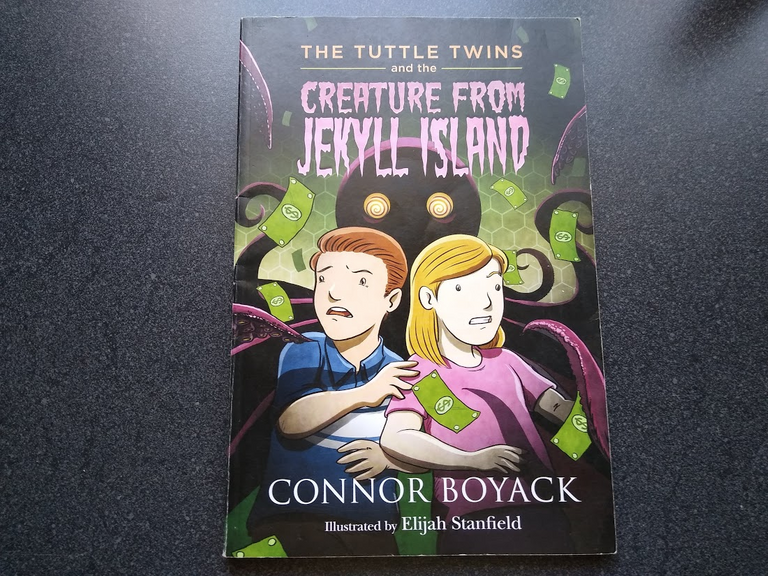 "SMART PEOPLE today are figuring out how to trade without the creature being able to control them - using things like gold and silver products, garden co-ops, online bartering and digital currencies such as Bitcoin."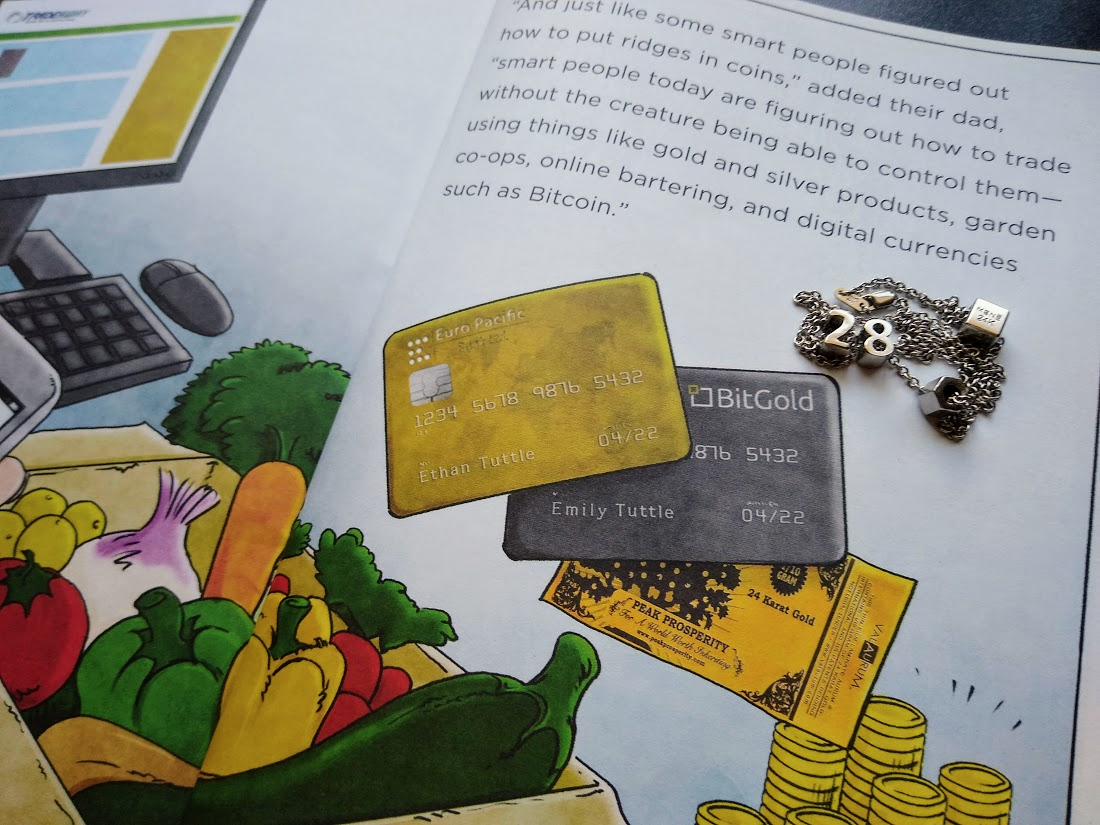 If you like my content, please consider a generous upvote and SHARE
I appreciate my readers and do my best to read and respond to your comments. Thank you for your support, it's what keeps the lights on!
sir, i upvote you for your upvote i thank you dear
---
---
---