Cooking an Artichoke for a Snack!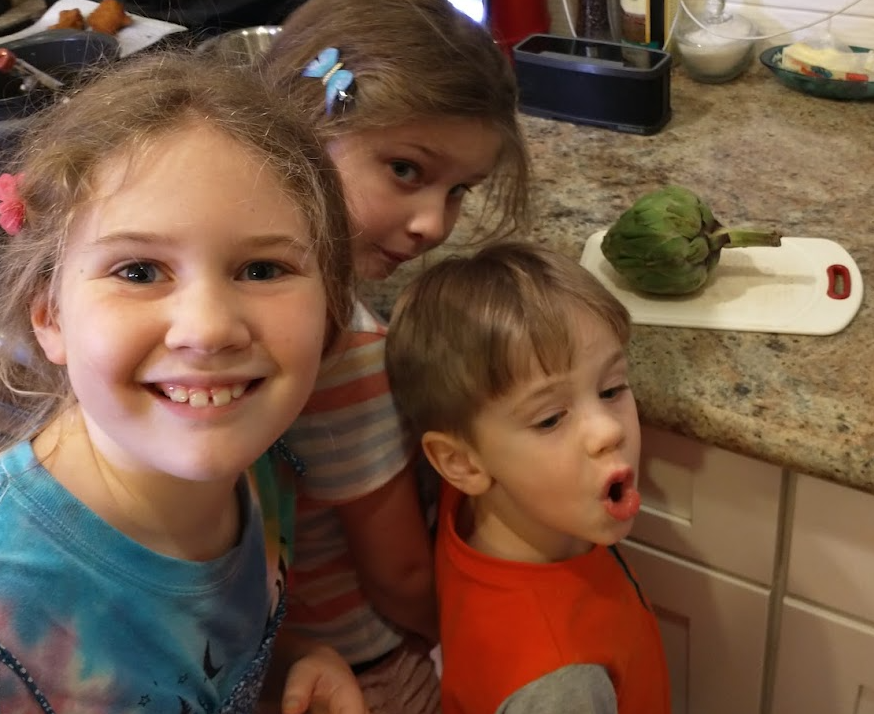 Our Family Really Enjoys Fresh Artichoke
When my wife and I visited the grocery store, I saw a basket of baby artichokes for sale and I put one in the cart. I know my little ones really enjoy eating this delicious flower bud!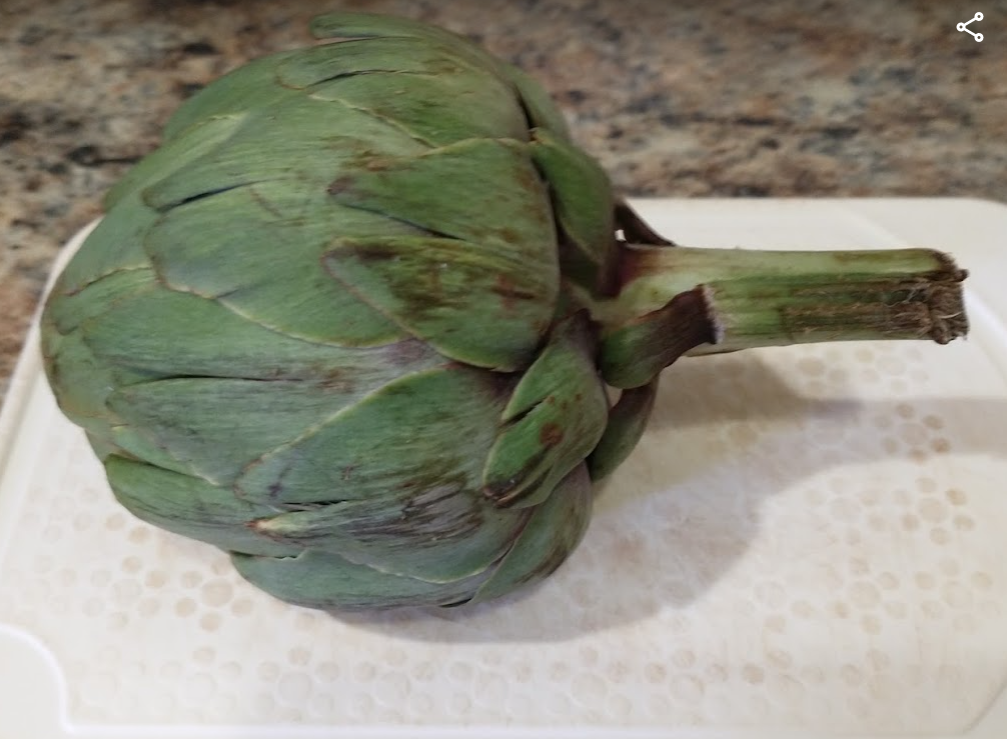 It's Easy to Prepare
We like to keep things simple. We begin by removing the stem and cutting the top off the artichoke flower.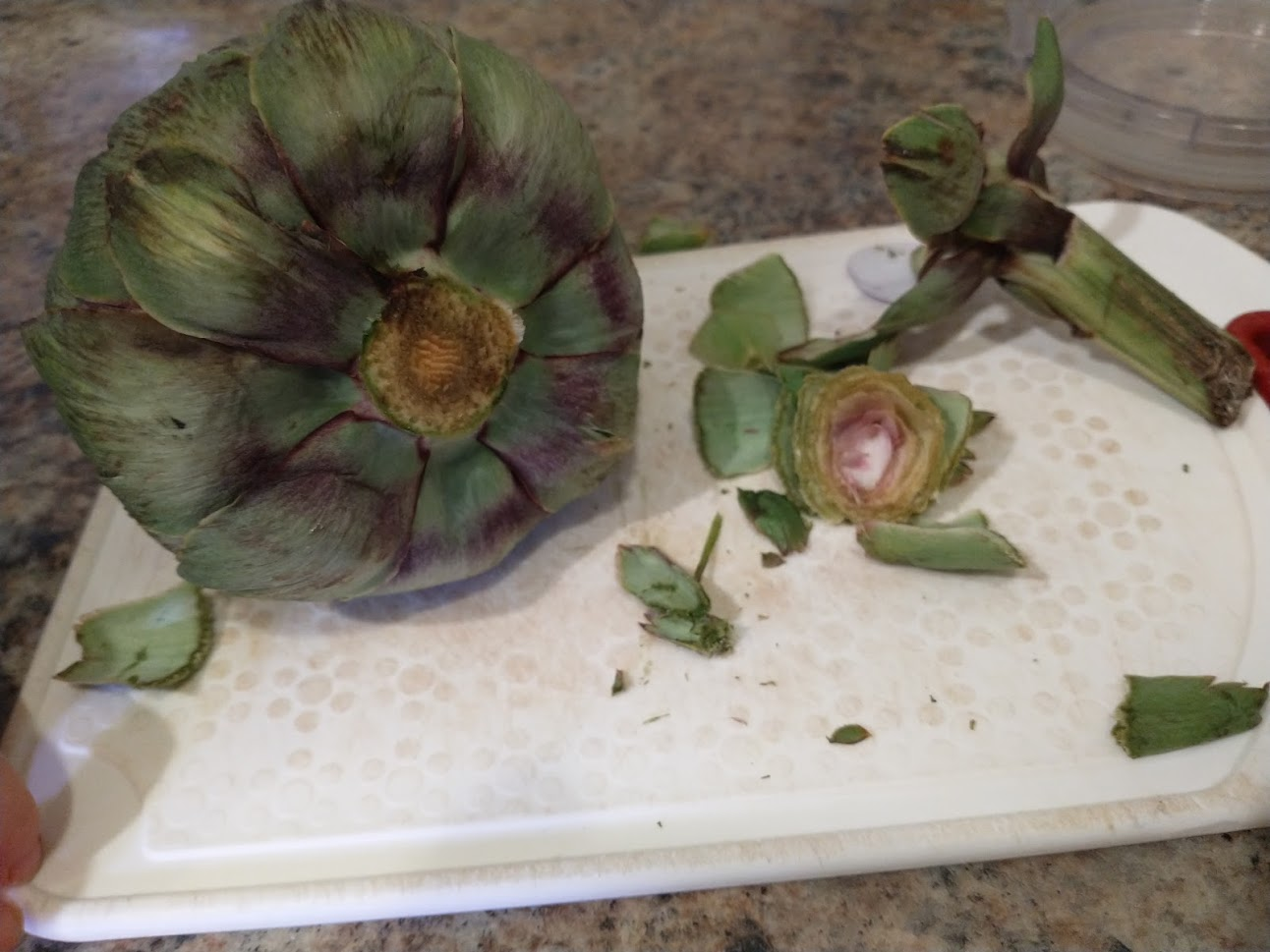 Then we put the artichoke into a small pot of boiling water for about 30 minutes.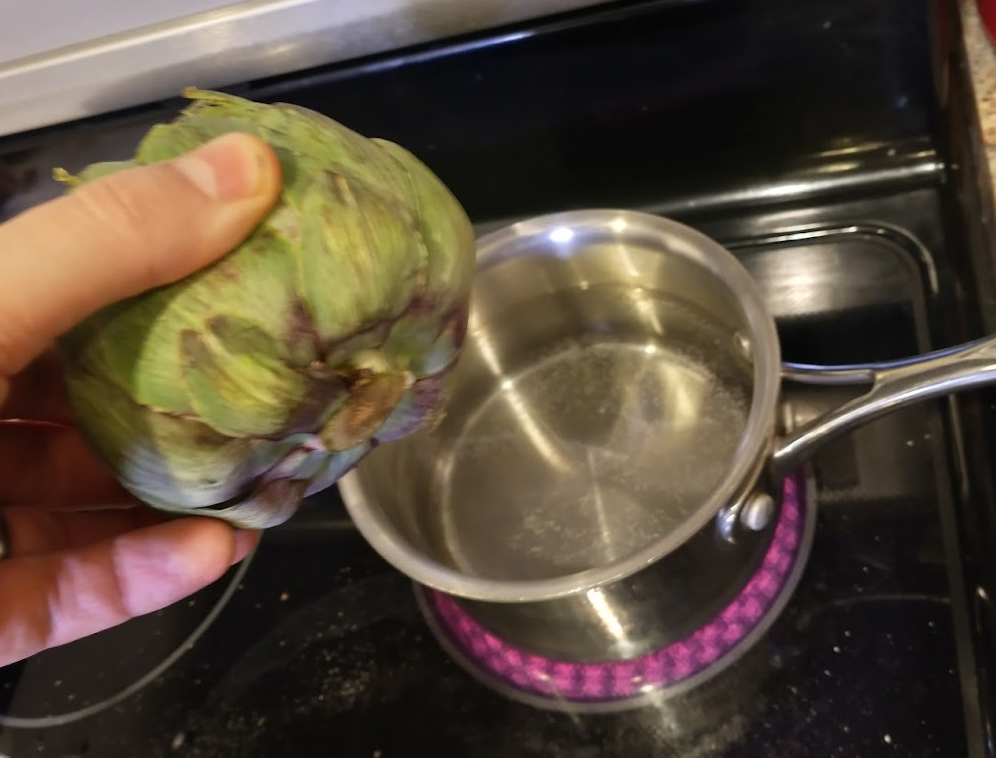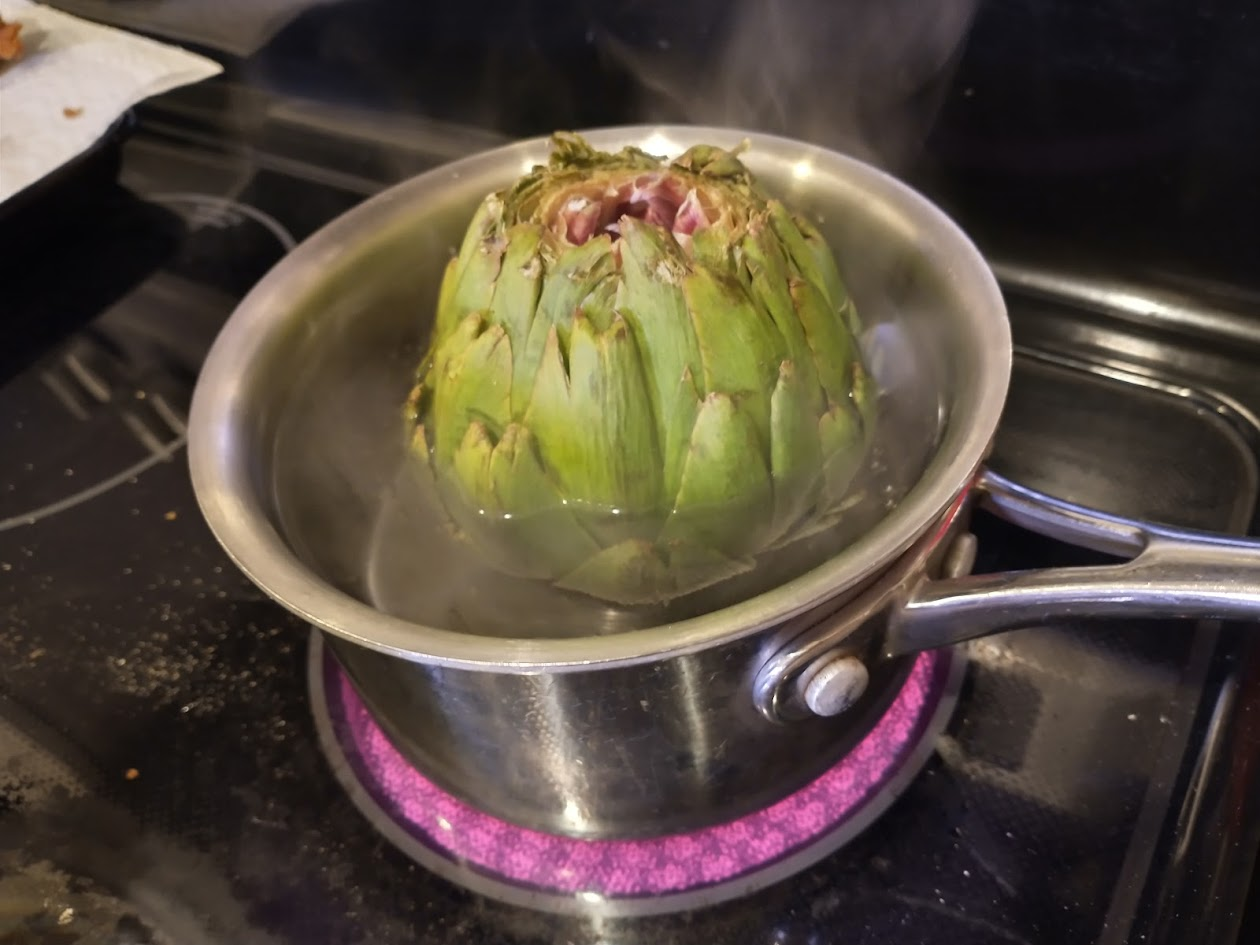 Looks like something out of a sci-fi horror film. Except this monster is very tasty.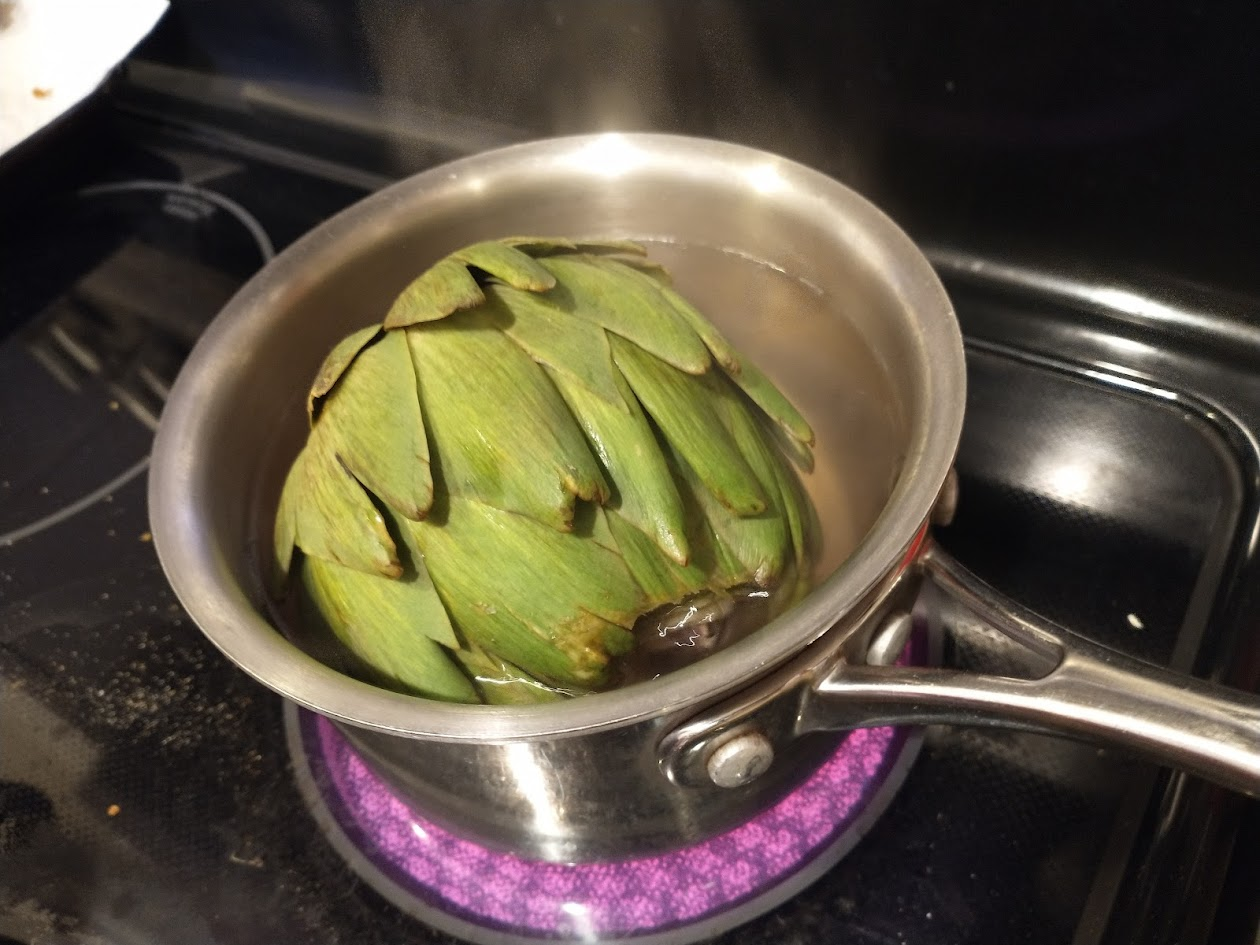 Spend a little time on your side, little artichoke.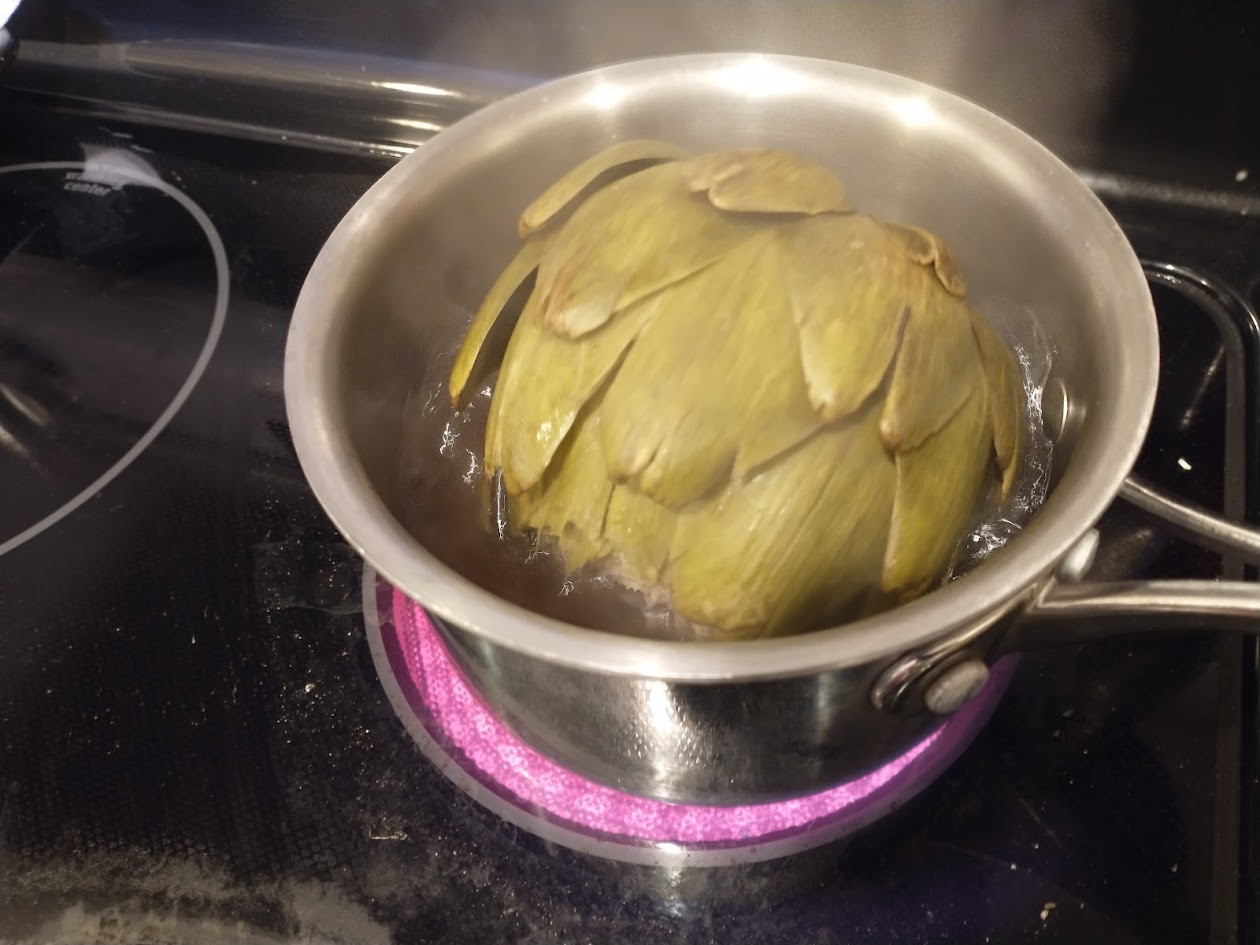 As it cooks in the water, it begins to turn brown. To help try to prevent this, we add the juice of a fresh lemon to the water.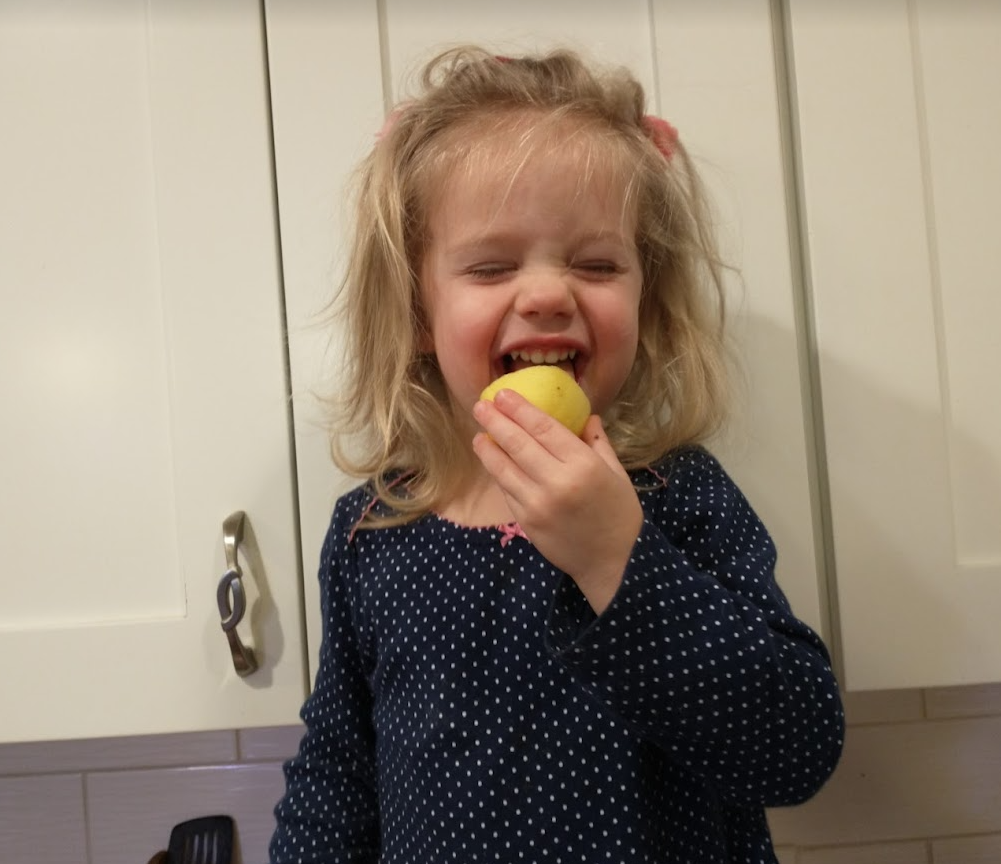 "Ooh saawerh nemon"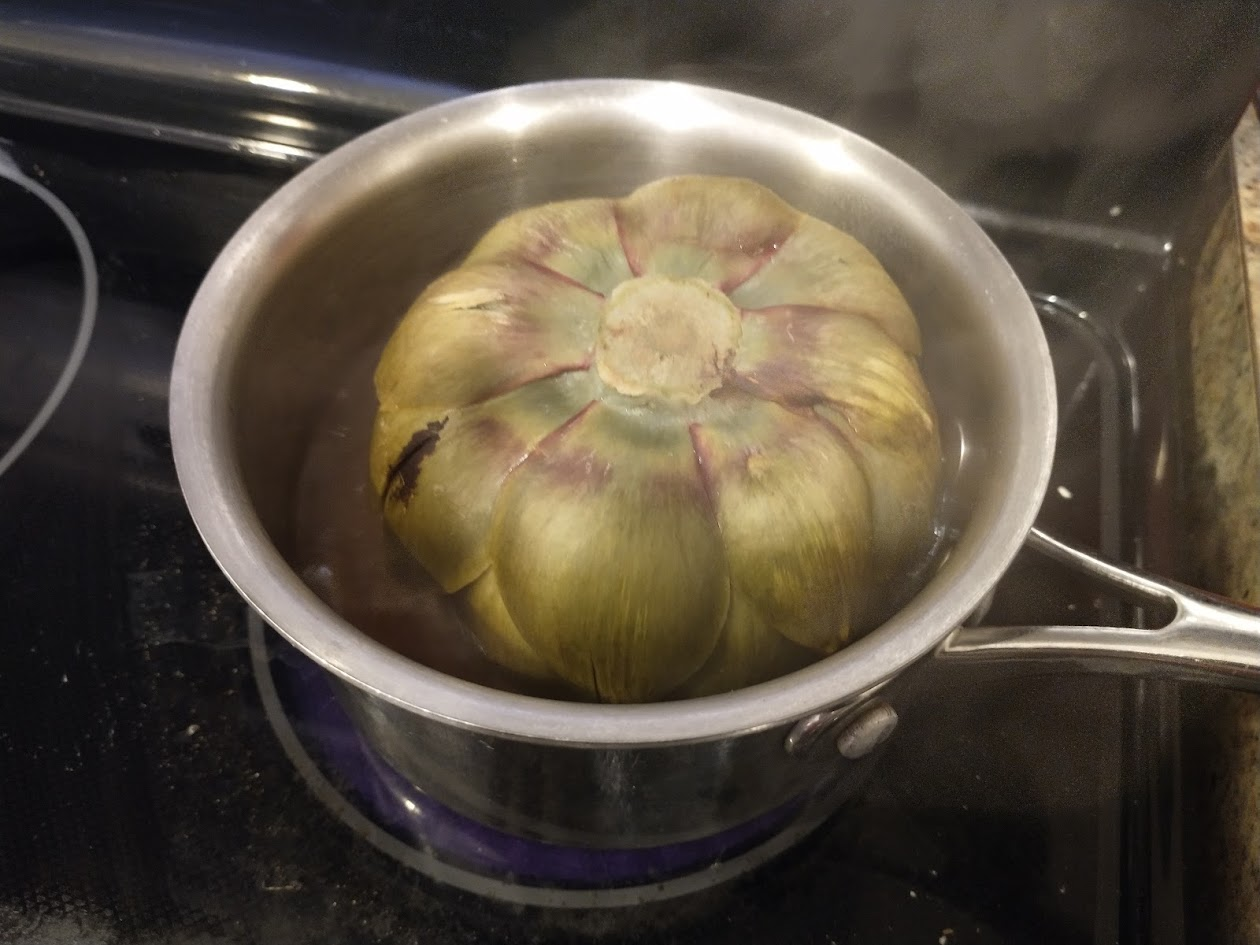 Almost done!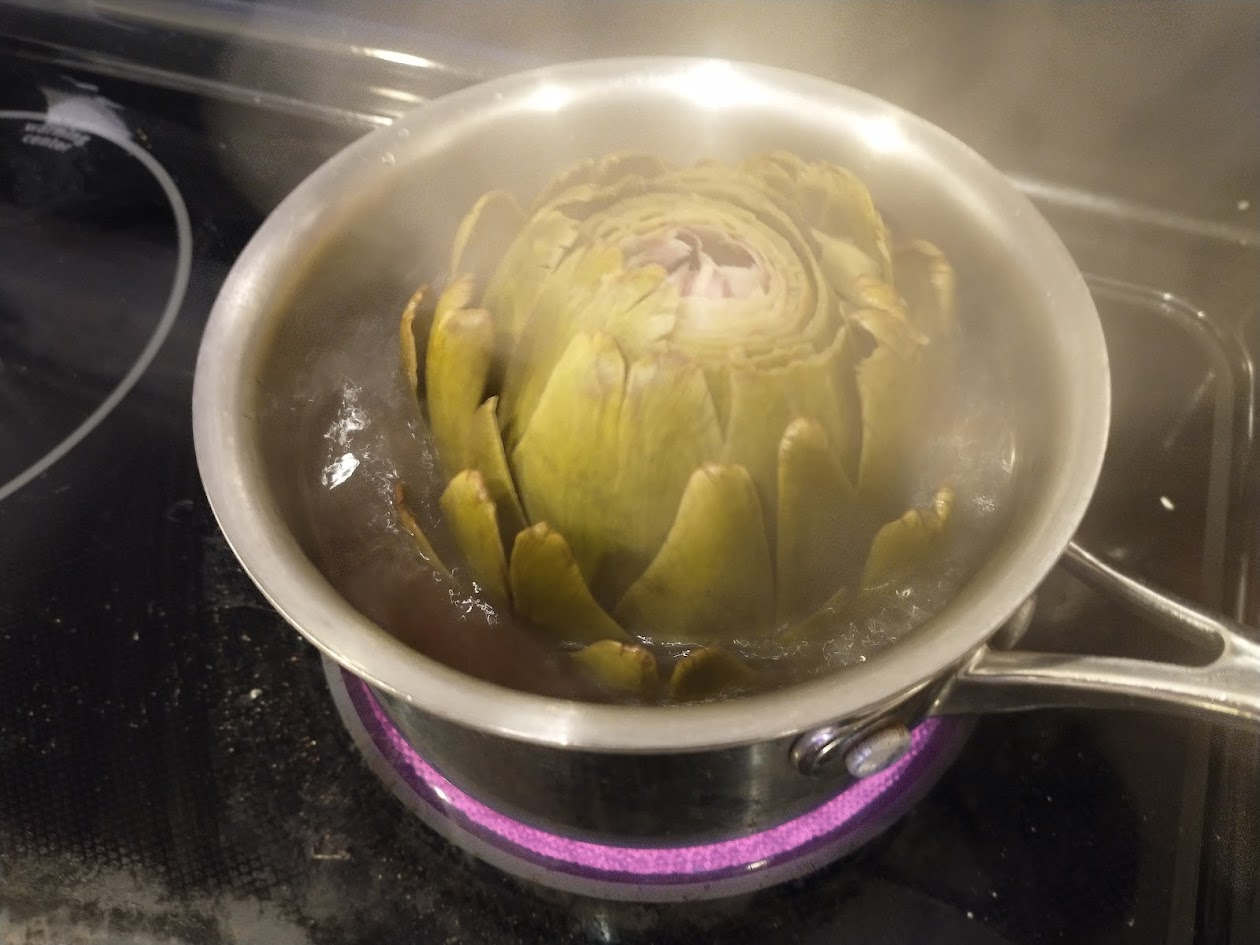 The leaves are beginning to separate and get soft, all the signs of a cooking artichoke!
Disassembling the Flower
We removed all the petals and the stringy "choke" and made an artichoke platter for everyone to share.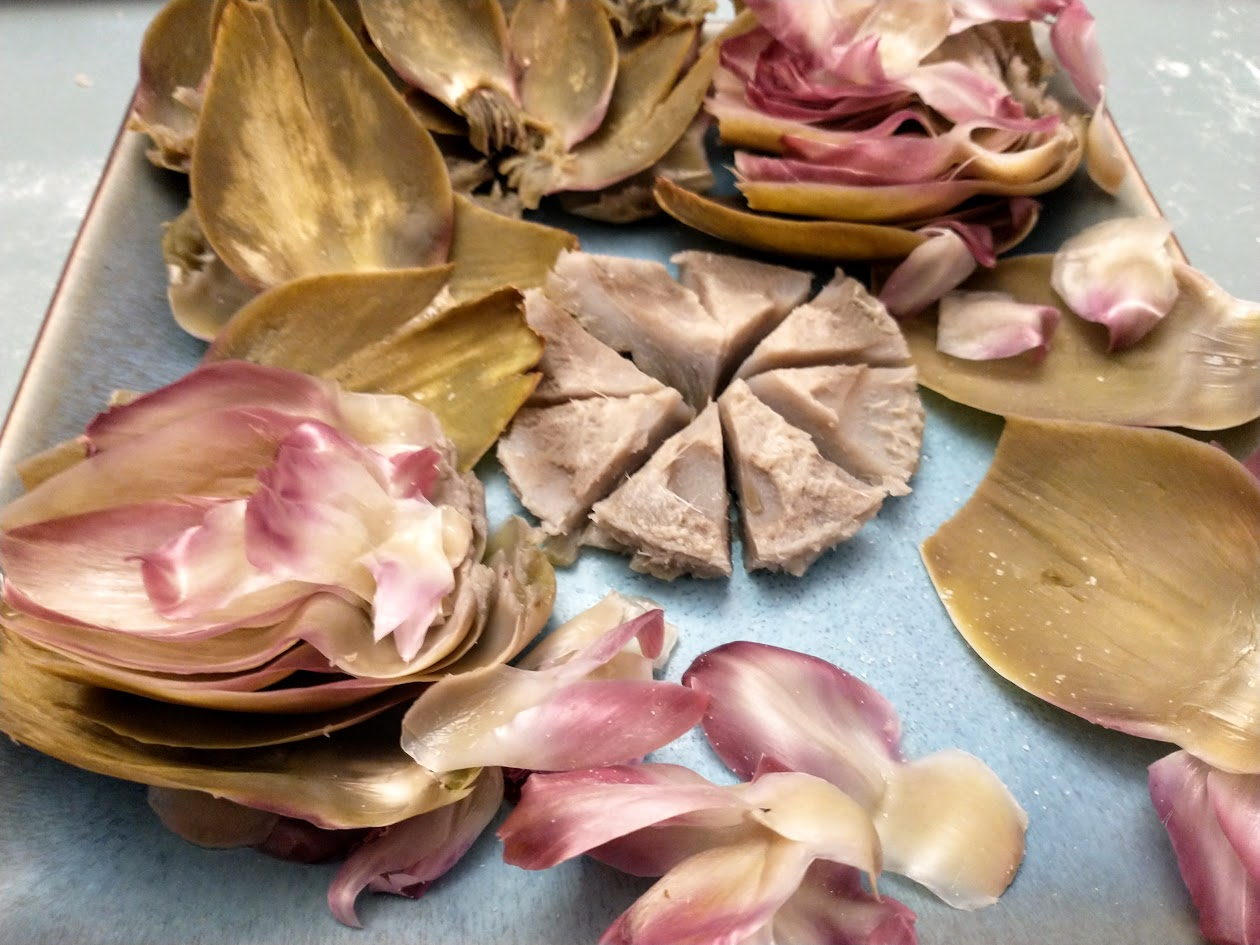 Enhancing the color a little bit really shows that this is a flower!
We eat the fleshy part of the petals dipped in melted butter. Hmmm, so good.
Conclusion
It's been fun to cook and plate the little artichoke. Our family devours this little treat very quickly. It's the most delicious flower we know of to enjoy for a snack.
Worth every minute of cook time! Do you enjoy artichoke? How do you prepare it?
---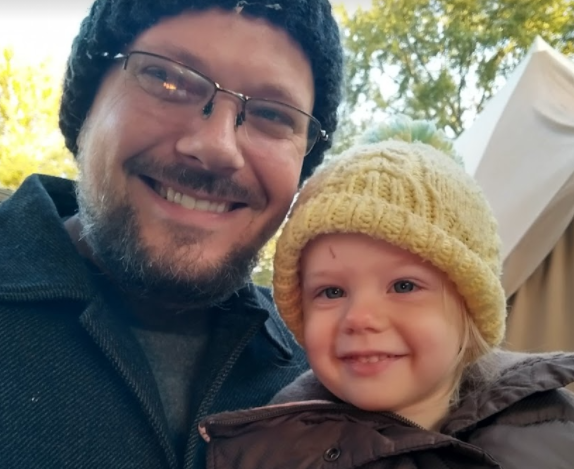 Benjamin Turner: God fearer. Rooted in Messiah. Husband of @lturner. Father of SIX (!!!) wonderful children. The guy behind the camera. Blockchain enthusiast.
Bless the Most High!

---
---