Children's Surprise Anniversary Breakfast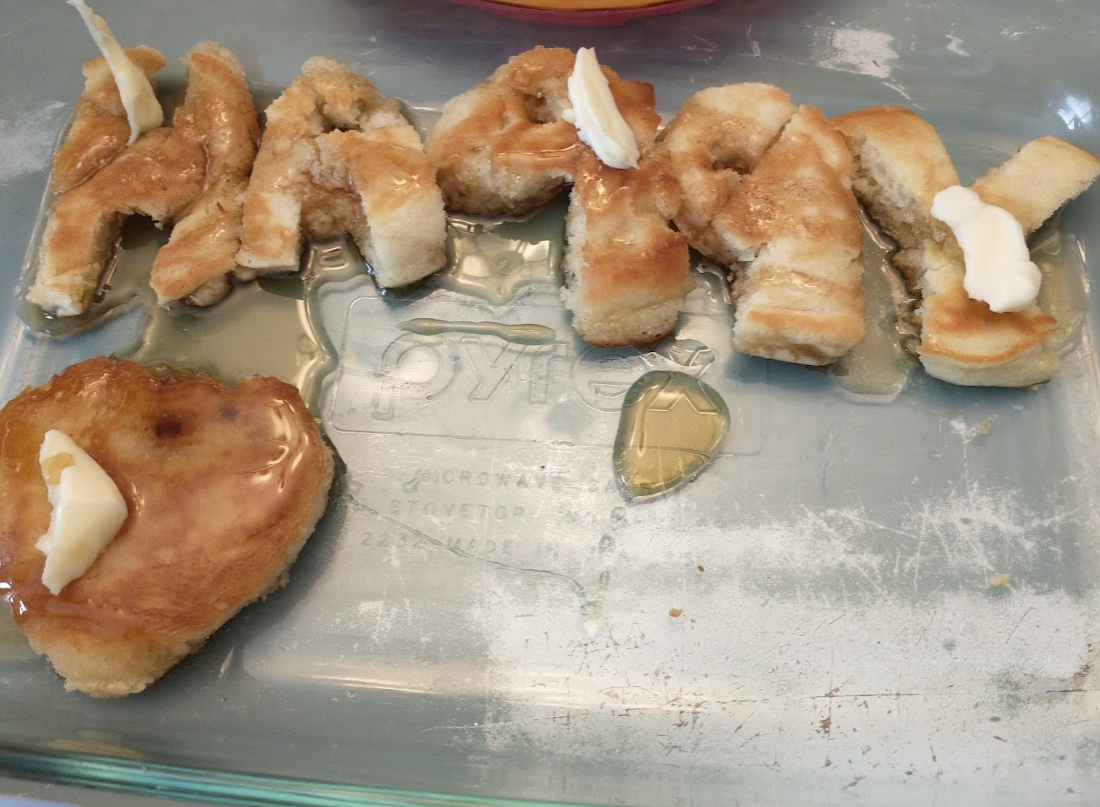 My Wife and I Woke Up to a Surprise
Our children made pancakes for everyone, including these special pancakes that say "Happy" followed with a note: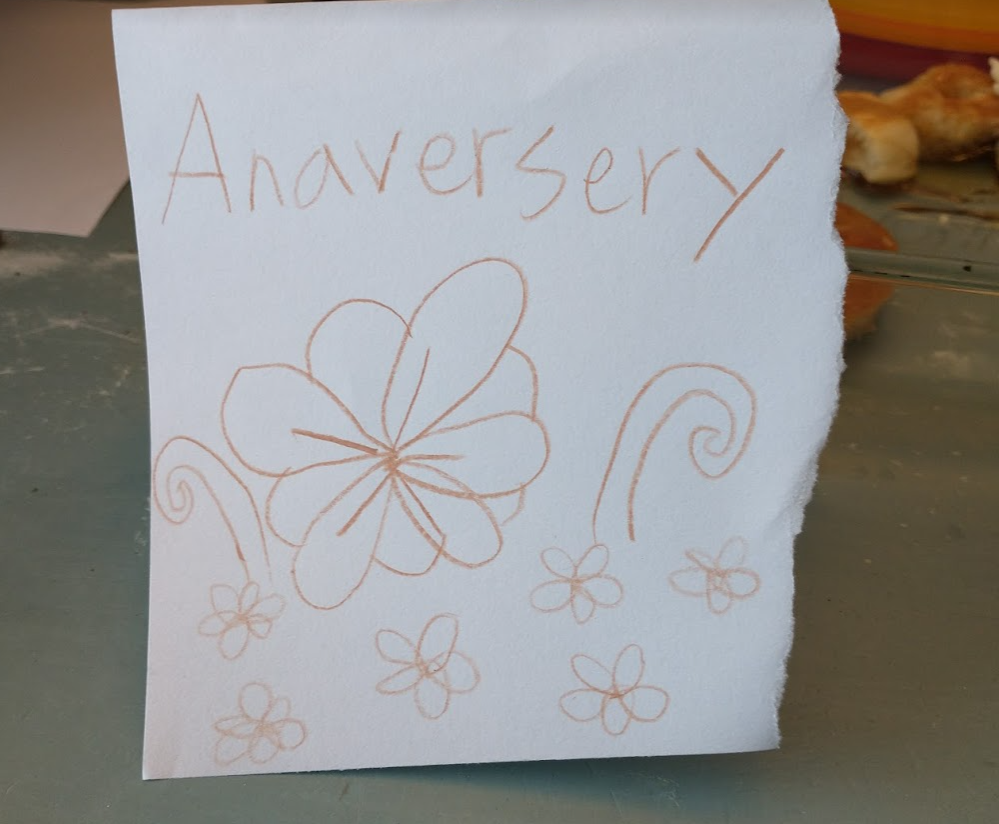 I would take a lot of pancakes to spell out Anniversary, so they were pretty creative with the pancake-note combination.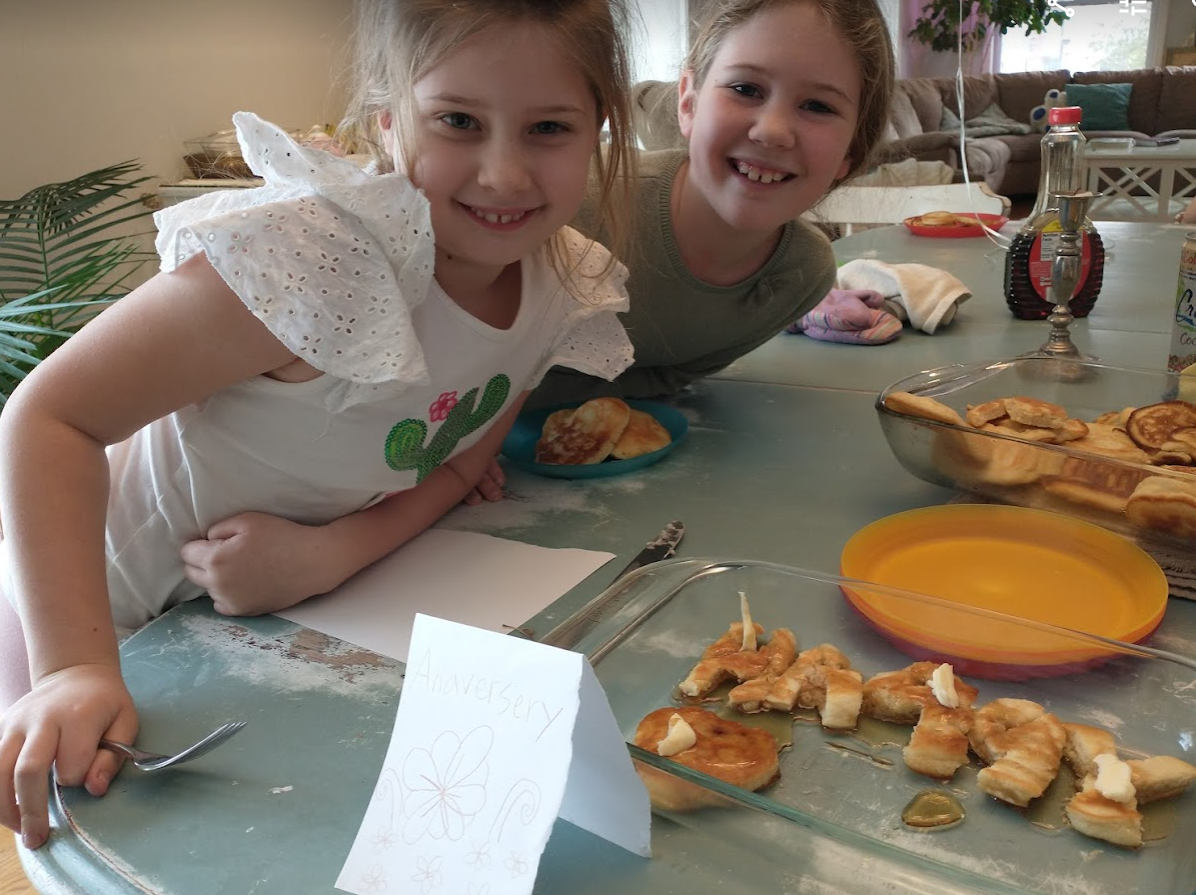 We didn't instruct our children to do this, they figured out how to make pancake letters on their own. It turned out pretty nice! I especially like the heart pancake.
I also enjoyed all the butter and syrup!
---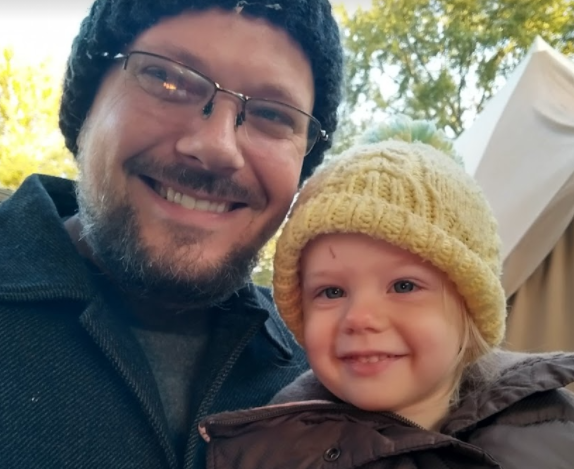 Benjamin Turner: God fearer. Rooted in Messiah. Husband of @lturner. Father of SIX (!!!) wonderful children. The guy behind the camera. Blockchain enthusiast.
Bless the Most High!

---
---