A Custom Made Pendant From Across the Pond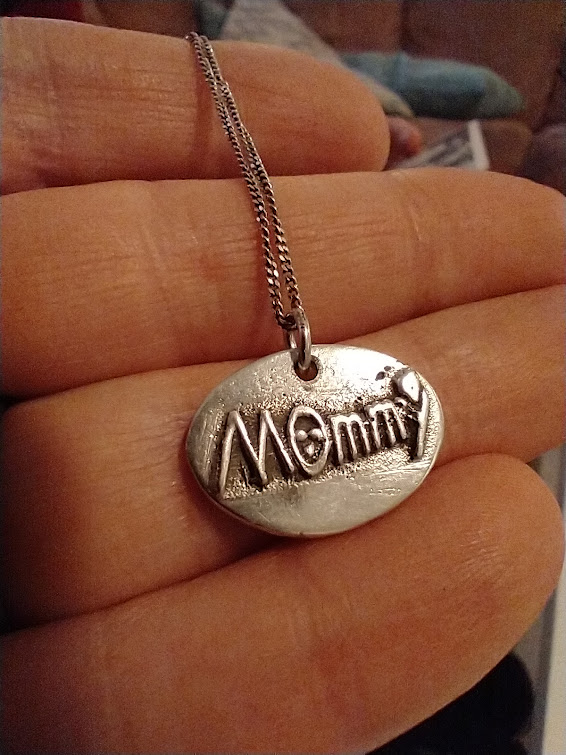 On Friday I teased about a package that arrived and the excitement it caused in the household.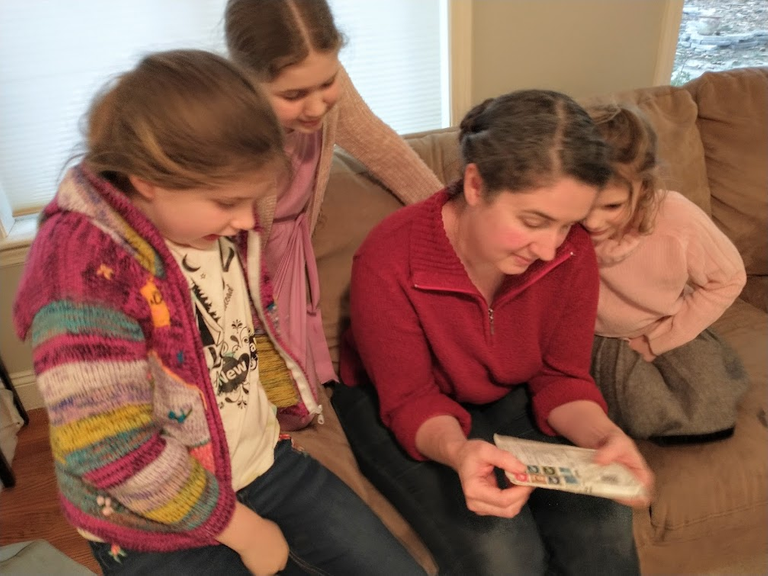 My wife and I both joined in with the Superbowl contest put on by @monsterjamgold and although I tapped out early, my wife stayed in the game all the way to the Superbowl. She didn't win the grand prize (a custom silver medal), but was still gifted very generous crypto prize.
Chatting with @monsterjamgold he told me about the process he uses to make custom jewelry, using an image or writing.
He offered me a once-in-a-lifetime opportunity: scan my child's writing and he would make a pendant from it for (early) mother's day. Wow, I thought, how often does an opportunity like that show up?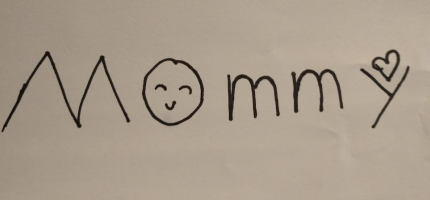 My daughter wrote "mommy" and I sent the photo to the silversmith himself and before I knew it, he was already making a 3d model of it. Amazing.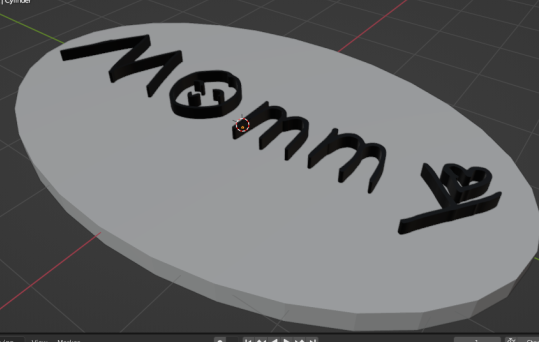 Then it was a model IRL!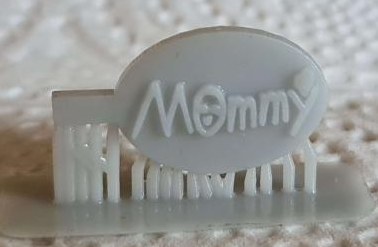 The finished product, chain and all, looks amaing. He did a really good job on this pendant.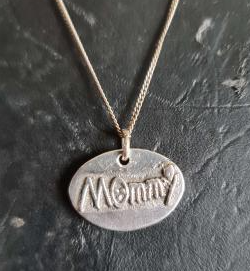 The Big Reveal
The children all gathered around while mommy opened the letter from the UK. The first thing she saw was a postcard of JFK and brothers, truly a piece of history.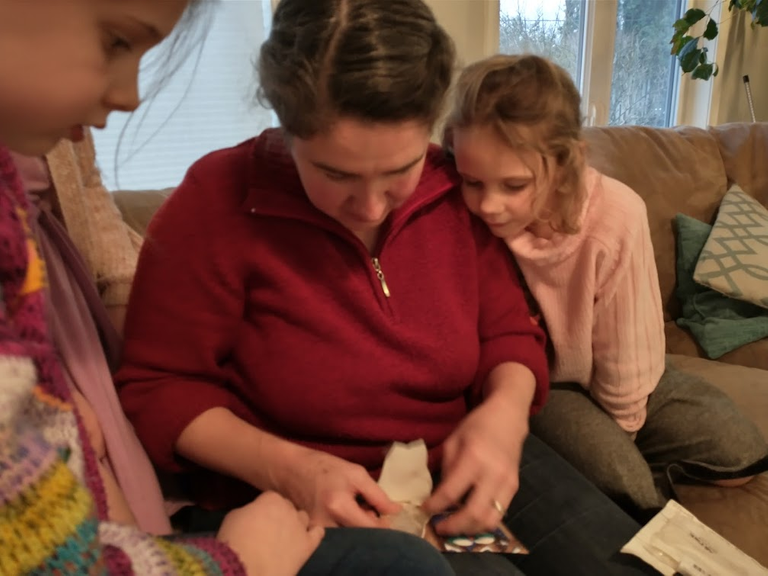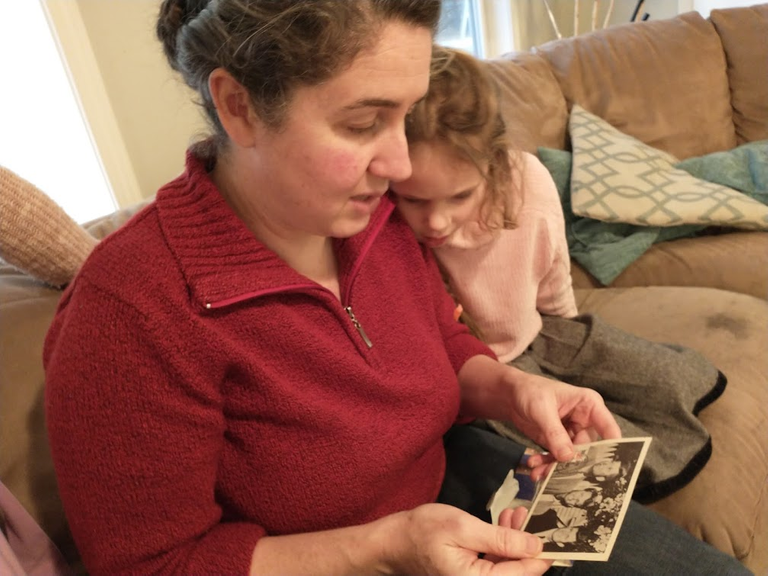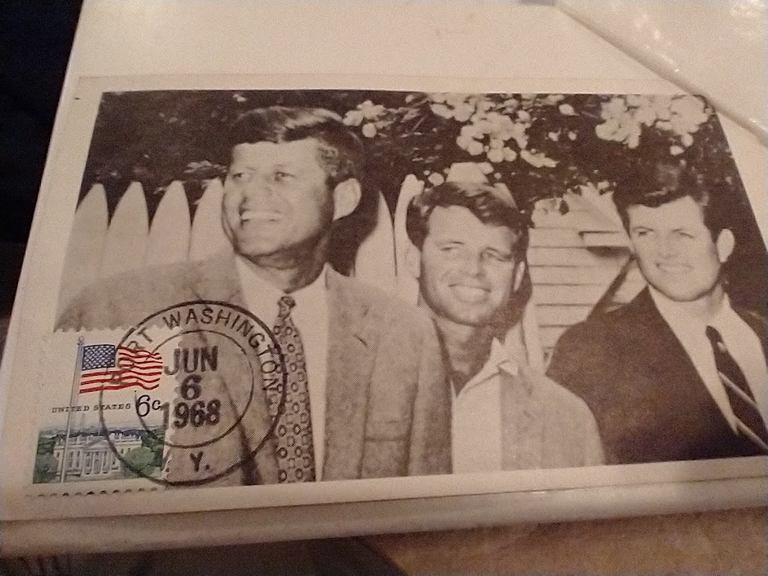 She continued unpacking items from the letter and discovered an old roman coin! Easily over 1000 years old, from a time and place much different from our own.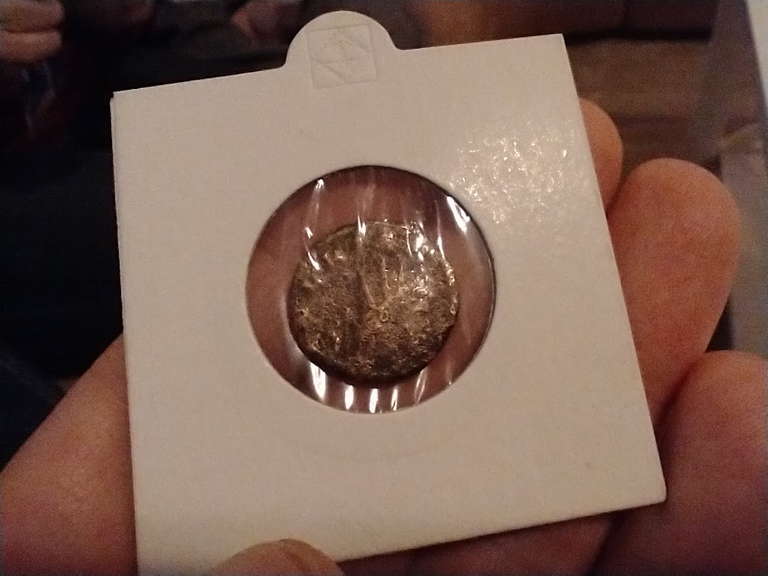 And further a collection of old US stamps! They have a wonderful old smell to them (I know I'm weird) and the history behind each one is unique. Some are over 100 years old!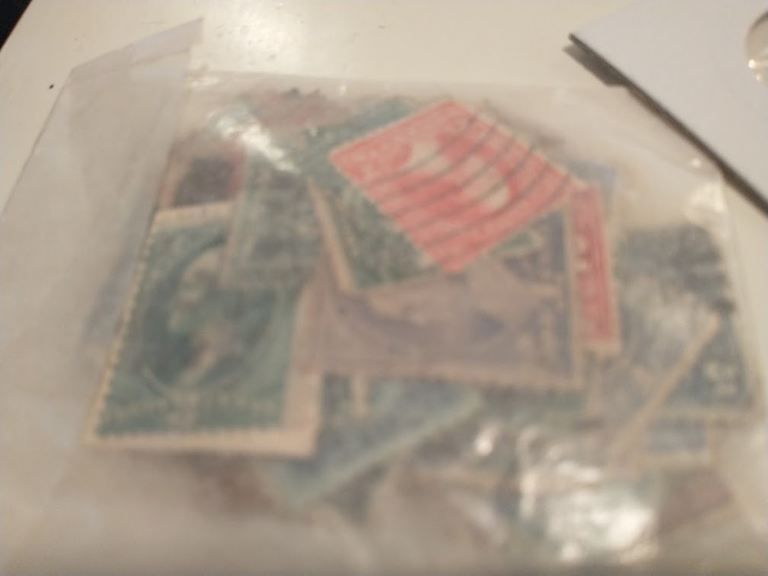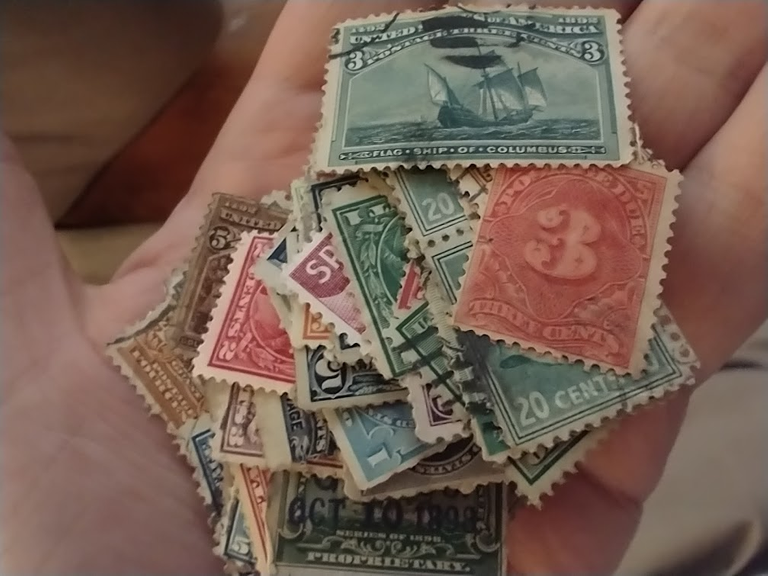 The Pendant
The best part was when she saw the pendant. The children were just as excited about it as mommy was!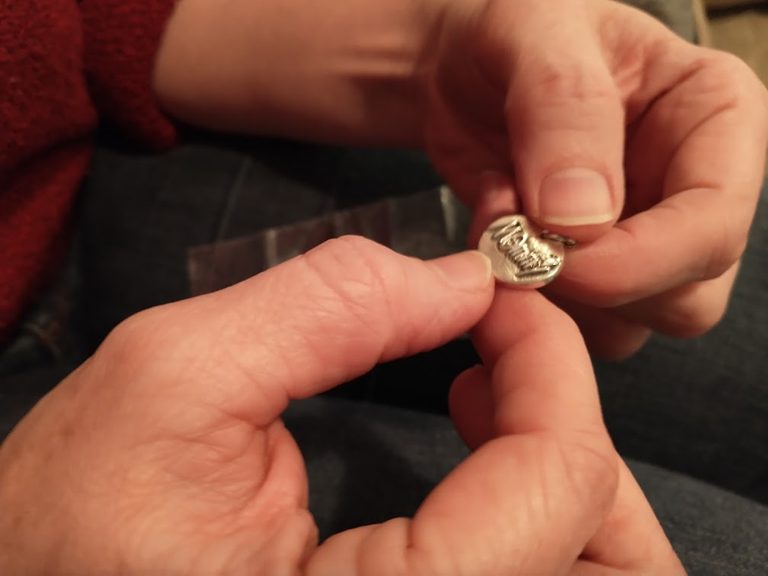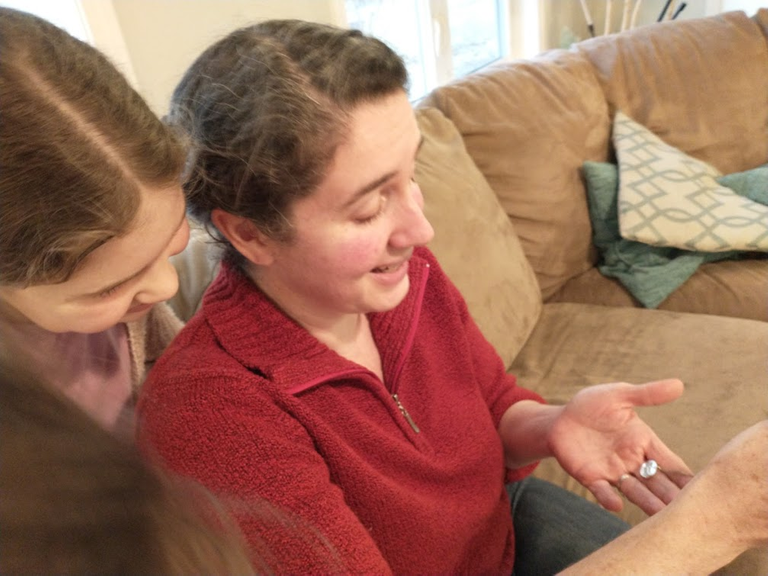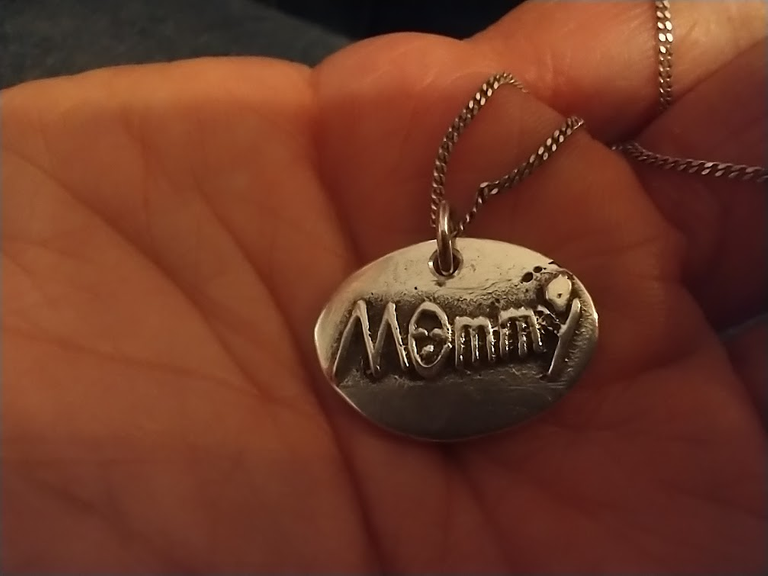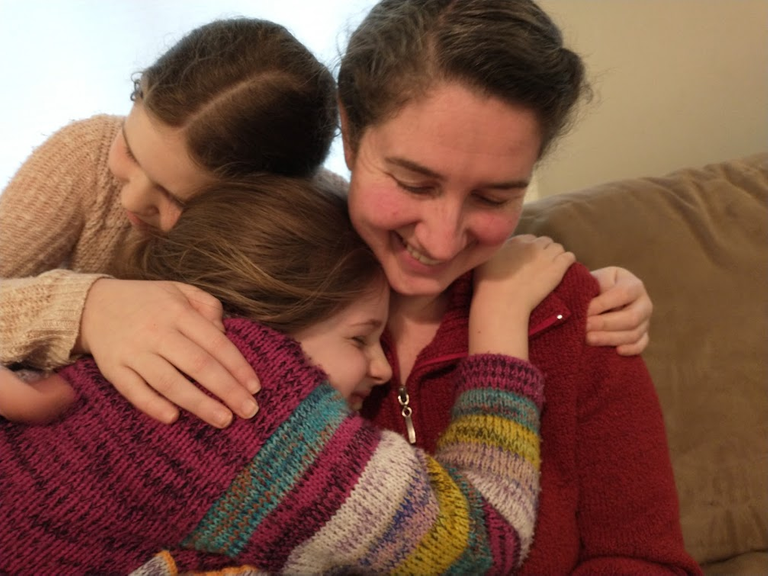 The children were just as excited (maybe moreso) than mommy! She recognized our daughter's handwriting right away and admired how it turned out. She's been wearing it since it arrived and the whole family is happy about the generous gift.
A giant thank you to @monsterjamgold for this generous gift, it brought great joy to this household. Your skill and ability is amazing and this unique gift will become a family heirloom for generations to come!
Thank you @monsterjambold For Your Kindness and Generosity!
---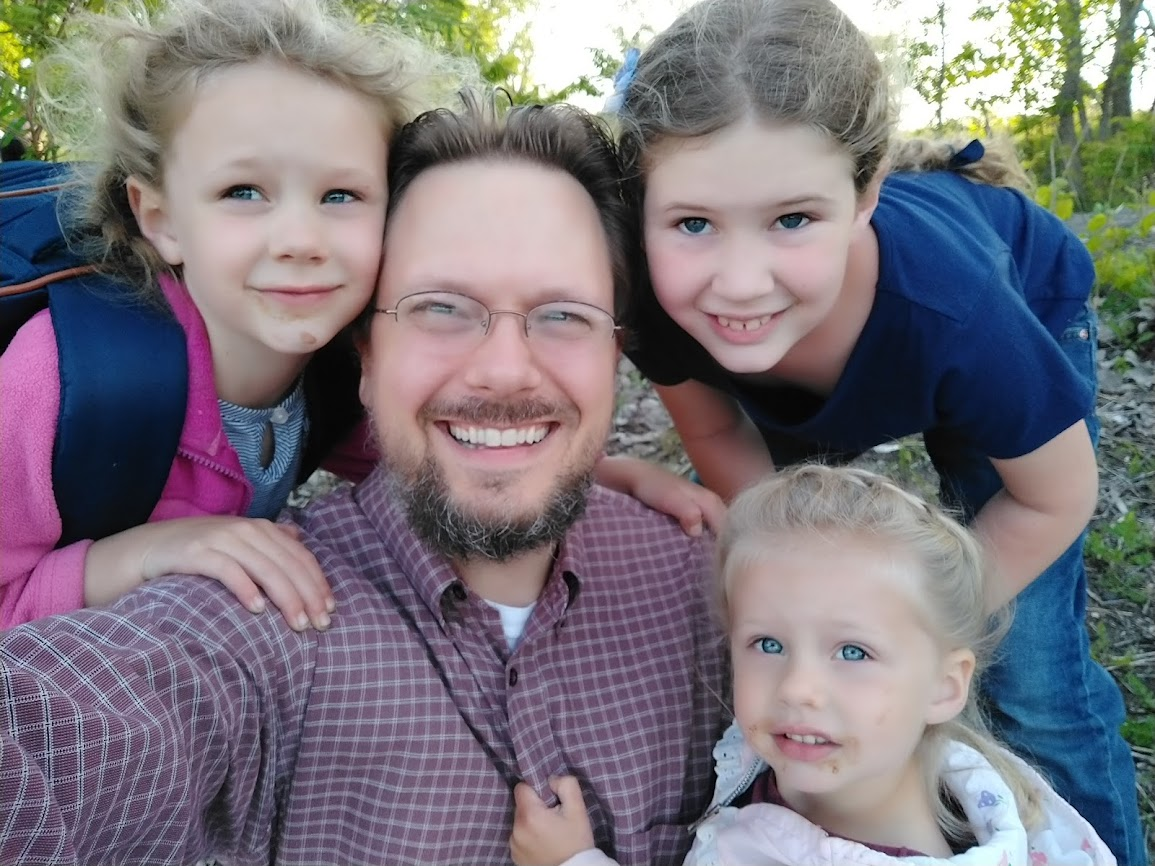 Benjamin Turner: God fearer. Rooted in Messiah. Husband of @lturner. Father of SIX wonderful children. The guy behind the camera. Blockchain enthusiast.
Bless the Most High!

Teach Your Children Liberty from Sin
We encourage parents to teach their children principles of Godliness, beginning with the Word and an understanding who God is and what His Son has done to form a relationship with us.
No one can lay a foundation other than the one already laid, which is Jesus Christ. If anyone builds on this foundation using gold, silver, precious stones, wood, hay, or straw, his workmanship will be evident, because the Day will bring it to light. It will be revealed with fire, and the fire will prove the quality of each man's work. 1 Corinthians 3:11-13
Teach Your children Liberty from Tyranny
Second to this is the principle of self-determination and freedom, lest we loose the ability to teach our children the first principle in future generations. Our children read the Tuttle Twin books, specifically to learn libertarian principles, which most people learn later in life. These books are useful for our family, and yours, to teach children concepts that seem complicated, but are made simple in these books. I am an affiliate for Libertas Publishing, your purchase will help our family grow financially.
Use coupon code FORTY for 40% off your purchase! Check out the books here.
Bank Bailout Special!
It's happening, folks. The banks are going under! To educate our children about what is going on, there is a "Bank Bailout Book Bonanza" going on with the Tuttle Twins! Get the entire collection for $78.00! (Very limited Time Only!)

"Politicians like problems because they can claim to have solutions... but their solutions often create even more problems."

---
---