#9 Pray. Read. Share. #ForTheLord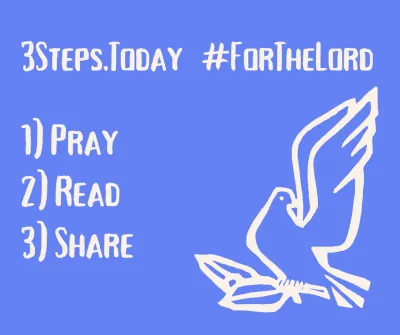 This post is the ninth #forthelord post, forming a simple discipline of praying, reading scripture and sharing what was learned online. There are three steps:
Pray - Prayer is our talking to the Lord.
Read - We read to hear Him.
Share - Use the #forthelord tag on your posts or videos in Social media.
Pray and Seek
Great Heavenly Father
King of all kings
Lord of all lords
Master over all spirits
You are Mighty in Power
Wonderful in continence
You show us kindness
You have defined righteousness
You are our all in all
Please show us what we need to see today
Give us ears to hear
and eyes to see
and a circumcised heart
to receive Your word with joy
and store it up like treasure
that our account in Heaven is full
that You receive all honor and glory
as is fitting for the Creator God
The sustained of all things
And the Father of our Savior
It is in His Name, we pray
AMEN
Read and Listen
Yea, if thou criest after knowledge, and liftest up thy voice for understanding; If thou seekest her as silver, and searchest for her as for hid treasures;then shalt thou understand the fear of the LORD, and find the knowledge of God.
How do we understand the fear of the Lord? How do we find the knowledge of God? We have to seek knowledge and understanding like hidden treasure! If the fear of the Lord is somehow bad, why would the treasure of knowledge and understanding of the Lord lead to the fear of the Lord?
We see fear as a bad thing - fear of anything. We desire to be BRAVE, which is the absence of fear. We desire to have courage, be bold, be assertive. Our family is reading the story of David and Goliath, and it's an example of bravery, courage and an absence of fear... but looking closely, it wasn't that David didn't fear, it's that he recognized a lack of fear in Goliath. A lack of fear of the Lord!
David said:
I come against you in the name of the Lord Almighty, the God of the armies of Israel, whom you have defied... The battle is the Lords and He will give all of you into our hands.
The Most High operates in a manner we do not instantly understand - He always desires man to initiate the opportunity for Him to show His greatness. Just as when Jesus healed the blind man and the disciples asked:
Master, who did sin, this man, or his parents, that he was born blind? Jesus answered, Neither hath this man sinned, nor his parents: but that the works of God should be made manifest in him. I must work the works of him that sent me,
Even blindness is an opportunity for God to show His mighty works! The examples are all throughout the bible. Moses had to lift the staff before the sea parted. Why? "that the works of God should be made manifest in him" The disciple had to lay hands on the sick to make him well. Why? "that the works of God should be made manifest in him" The list goes on and on.
But what does this have to do with understanding the fear of the LORD or the knowledge of God? Because these mighty acts brings understanding and knowledge!
And great fear came upon all the church, and upon as many as heard these things. Acts 5:11
What is the purpose of God bringing "fear upon all the church"? We read in the very next verse:
and with one accord the believers gathered together Acts 5:12
Just as fear of covid causes believers to gather together (ideologically) with one accord, just as fear of beasts causes believers to gather together (ideologically) with one accord, the fear of the Almighty causes believers to gather together (ideologically) with one accord. And where believers are gathered together, there is great treasure in that gathering and that is why we are told to "seek for her as silver and search for her as for hidden treasure" because "the fear of the LORD is the beginning of wisdom" Proverbs 9:10
If there were a fearful event that would cause the church to scatter, wouldn't the Fear of the Lord be greater? No army, no bombs, no virus, no economic crash, nothing should bring fear greater than the Fear of the Lord. But it all begins with UNDERSTANDING.
In God I trust; I will not be afraid. What can man do to me? Psalm 56:11
Do we really trust in God?
---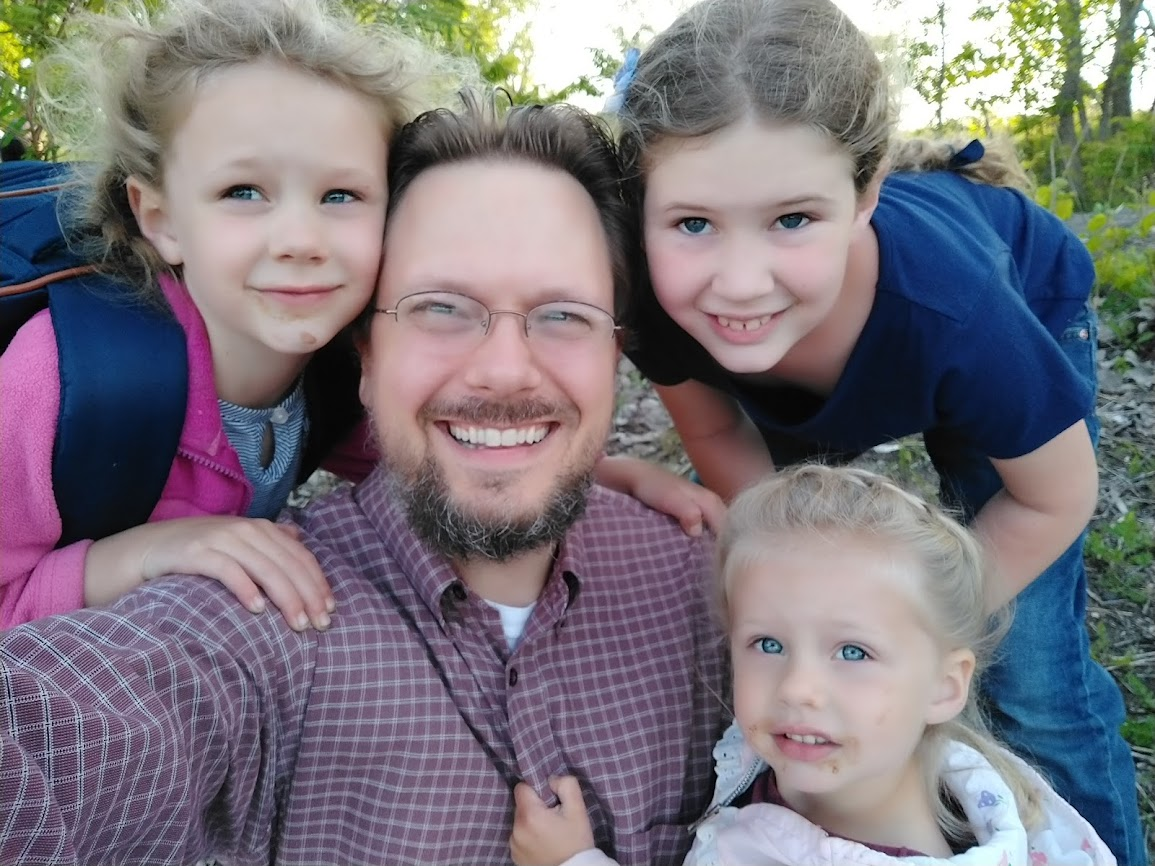 Benjamin Turner: God fearer. Rooted in Messiah. Husband of @lturner. Father of SIX wonderful children. The guy behind the camera. Blockchain enthusiast.
Bless the Most High!

Teach Your Children Liberty from Sin
We encourage parents to teach their children principles of Godliness, beginning with the Word and an understanding who God is and what His Son has done to form a relationship with us.
No one can lay a foundation other than the one already laid, which is Jesus Christ. If anyone builds on this foundation using gold, silver, precious stones, wood, hay, or straw, his workmanship will be evident, because the Day will bring it to light. It will be revealed with fire, and the fire will prove the quality of each man's work. 1 Corinthians 3:11-13
Teach Your children Liberty from Tyranny
Second to this is the principle of self-determination and freedom, lest we loose the ability to teach our children the first principle in future generations.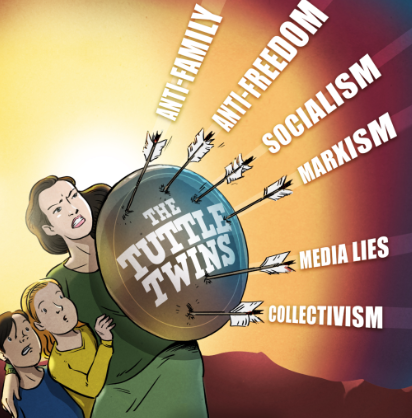 Our children read the Tuttle Twin books, specifically to learn libertarian principles, which most people learn later in life. These books are useful for our family, and yours, to teach children concepts that seem complicated, but are made simple in these books. I am an affiliate for Libertas Publishing, your purchase will help our family grow financially.
Bank Bailout Special!
It's happening, folks. The banks are going under! To educate our children about what is going on, there is a "Bank Bailout Book Bonanza" going on with the Tuttle Twins! Use coupon code FORTY for 40% off your purchase! Check out the books here.

"Politicians like problems because they can claim to have solutions... but their solutions often create even more problems."

alive aliveandthriving ctp cent hive-engine neoxian lassecash proofofbrain vyb
---
---