5 Gram Nickel Canadian Nickel... $300?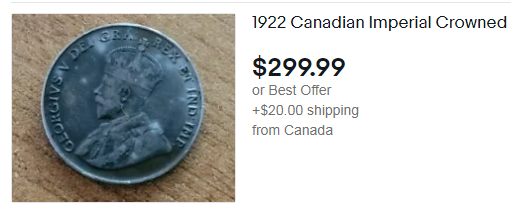 Asking $300 for a 100% nickel Canadian Nickel? How much is nickel currently worth?
When Nickel Goes Off the Chart
As always with any financial information, I only give my opinion. I am not a licensed financial advisor, invest at your own risk.
We have no idea what the trading price for nickel is currently. The price spiked up to $100K per metric ton before trading was suspended. It's been suspended for the last six days or so.
How much is nickel worth currently? We really don't know.
According to ebay, perhaps it's worth $60/gram.
Let the free market decide.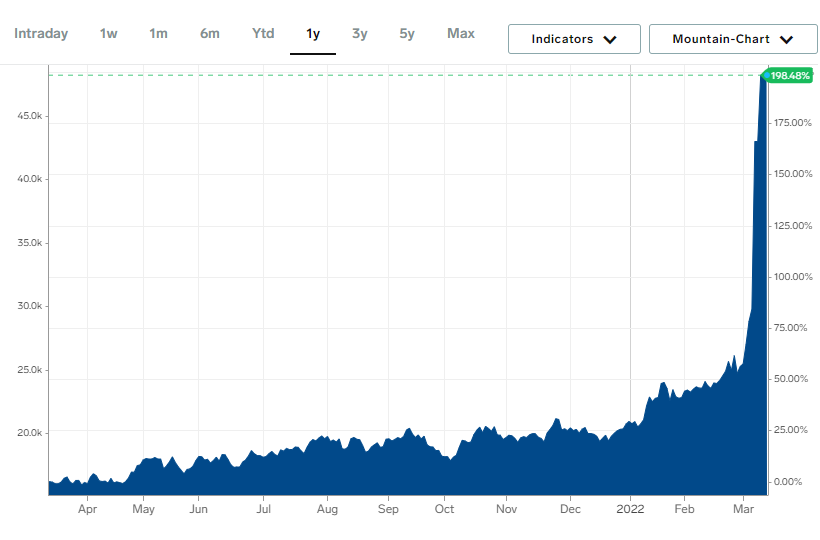 $60/gram would make nickel valued about the same as GOLD!
Nickel = Gold?
This is pure speculation, you can still purchase Canadian nickels (100% pure nickel) for a few dollars, or even Canadian nickel rolls for cheap... but speculators are testing out the waters.
Would someone pay $300 for a 5 grams of nickel?
Probably not. If nickel was that valuable, all those Canadian jars full of loose change would be worth 100's of thousands of doolers. Maybe they are.
But time will tell. It seems the market is afraid to find out, since trading has not resumed and even when it is, we may not be privy to the prices.

We're going to find out on Wednesday:

What will likely happen? The price will plummet back down to typical prices, $10 - $20K per metric ton.
What might happen? The price increases or remains around $40K USD. Only time will tell.
Sudden Extreme Price Moves
The LME is concerned not only over Nickel prices, but other metals. The words they use are "sudden extreme price moves".

The LME is setting "daily price limits in either direction", effectively destroying any chance of a sudden rocket up in price again. If demand cause the price to increase, it will be in daily gains.
Keep Your Eyes Open to Silver
These "extreme price moves" are not limited to base metals, but also to precious metals.
If something as common as nickel can have a sudden price move, how much more silver?
---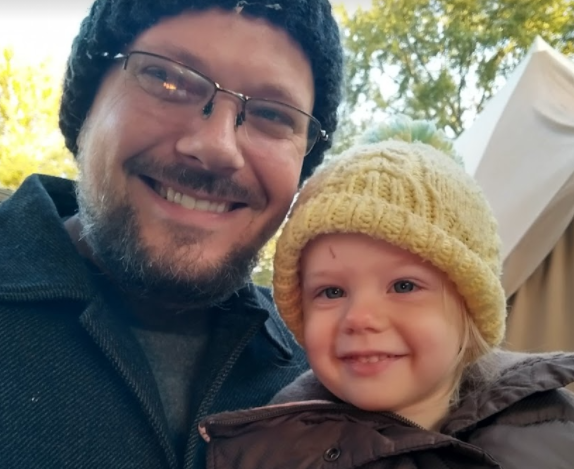 Benjamin Turner: God fearer. Rooted in Messiah. Husband of @lturner. Father of SIX (!!!) wonderful children. The guy behind the camera. Blockchain enthusiast.
Bless the Most High!

Posted Using LeoFinance Beta
---
---