My Bucket List 2023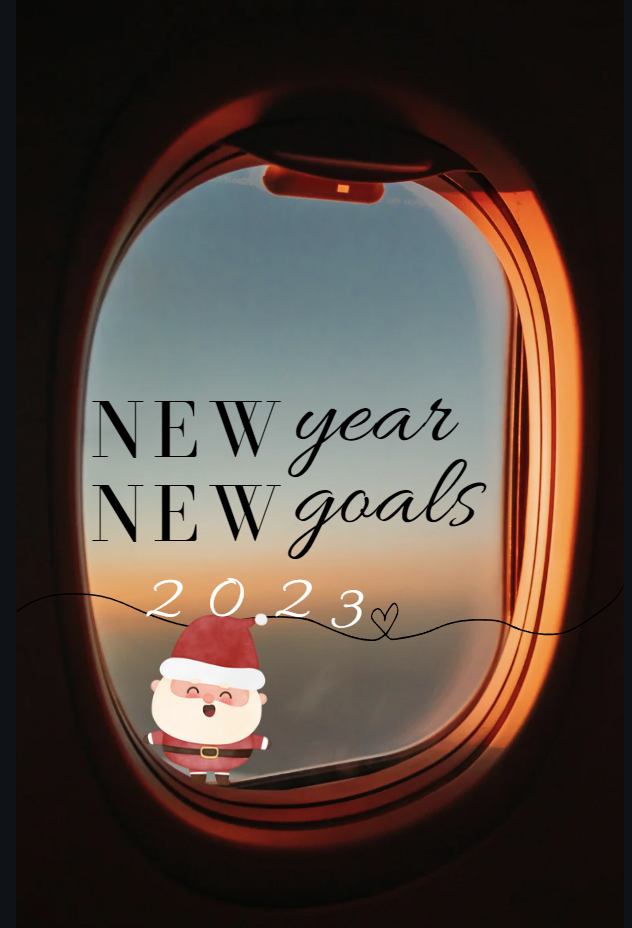 Tomorrow is Christmas and exactly in a week is a New Year. I think today is the best day to plan the next time, to set up the goals.
Do you write down your goals for the upcoming year?
I do! I am the kind of person who likes planning, but at the same time sometimes my actions can be super chaotic. But today I want to take time and determine my main goals for 2023.

Usually, my goals are based on the Life Balance Wheel. Well, my wheel is not really balanced now, but I don't give up and try to fill each part of the wheel, each sphere of my life.
And I will share with you 5 goals from each category :) But actually, my bucket list for 2023 looks much longer :)
Health
Exercise every day (jogging, stretching, etc)
Eat fruits and vegetables at least 3 days a week (yes, now I don't eat fruits regularly)
Drink 2 litres of water every day
Go to bed before the midnight
Less stress
Career
Improve my writing skills
Improve my presentation skills
Meet with colleagues and partners at least once a month
Participate in network meetings at least once a month
Study Spanish! (actually, it is more a hobby than a career, but language is power, so I will keep it here :))
Love
Become less
Be more loyal
Share common goals
Talk more often
Love Myself
Spirituality
Go to the mountains at least once a month
Do more volunteer work
Donate to the children's charity fund
Be calm
Help people
Family
Meet with parents at least once a year
Spend more time with sis
Take a new family photo
Travel with a family
Cook something together with a family
Money
Reach 8,000 HP :)
Reach 700 HBD
Daily reward of 10 Hive on delegation
Reach 100,000 Ecency Points
Learn new investment tools
Fun
Travel locally at least once a month
Spend more time on Hive
Watch Avatar 2 :)
Read at least 2 books a month
Play new games on Hive :)
Friends
Be more active on Ecency discord channel
Interact more with other users on Hive
Meet new friends on Hive :)
Meet with friends at least once a week
Get new traditions with the best friends

Now, time for cooking! Have a Merry Christmas Weekend!❤️
---
---