IAAC days 15
We've passed 1000 Alives, let's try to get 1000 more.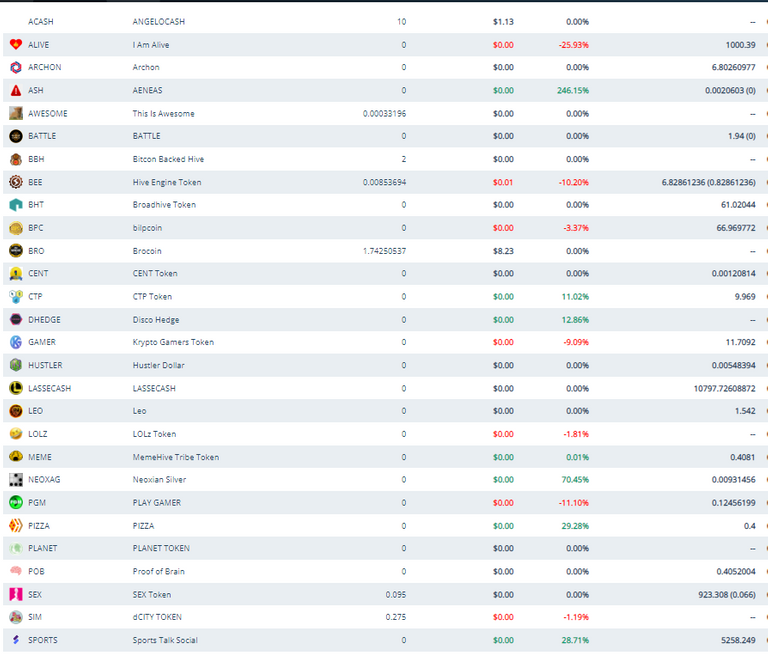 I'm still trying to figure out how to launch my THX token, but putting 1000 BEE into a reward token is going to take a long time, and for my part I'm not really the bottom to put out of my pocket.
One problem after another.
Let's start by stacking various tokens, which will then finance the rest of the missing BEE.
the goal of having 1000 HP, follows its course we have 80.

We are far from it, but one we will see the results when we get to IAAC days 365.
Regarding the 1000 BEE I am at 6/1000, I am removing the stacking done by mistake.
I continue the distribution of THX tokens, you would get 0.01 per vote, whatever the% of the vote.
If you have more than one voting account, I would transfer everything to your principal.
For those who want to help me with a delegation of HP, THX Tokens will be offered for each day of delegation, up to 0.01 per delegate HP.
anyone buying THX will be put into an autovote on hive.vote, I mainly vote in alive at the moment.
For the moment it is not worth anything but I am working on it as soon as possible.
I also set up a discord for the THX token, for the moment it is not complete.
I put a! GIF just for testing, normally it's supposed to put a random gif in the comments of this post, if I understood mine.
Have a good weekend everyone and stay alive.
---
---