PREMIER LEAGUE: Highlights on the Premier League fixtures postponed this week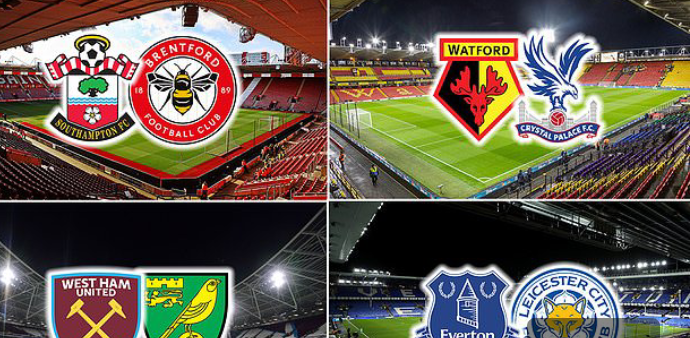 [Source](Image from phone gallery)
The Premier League FA were forced to call of half of the fixtures lined up for this week. As has been making the rounds, Covid-19 has taken a toll on the squad stability of several teams.
Nonetheless, in a recent release, the FA pointed out that they would be having those games played during the festive period.
The list of games postponed this week:
Brighton vs Manchester United
Watford vs Crystal Palace
Southampton vs Brentford
Everton vs Leicester City
This fixture were called of due to the fact that players and staff needed to receive their second covid-19 medical tests.
Club executives fear shutdown:
With the recent rapid transmission, the best bet for many would have been a shut down of all footballing activities in England.
However, a handful of club executives fear going back to the old days. As they desire greatly the revenue they make from fans visiting the Stadium.
Other games postponed:
The game between Tottenham and Leicester City was also postponed. Same with an early week fixture between Brentford and Burnley.
Summary:
No doubt, clubs executives remain in fear over a complete shutdown of footballing activities in England.
However, that may prove to be the case if an improvement in the current situation is not experienced.
---
---