Sunset over Edinburgh, Scotland from the Pentland Hills
I went up into the Pentland Hills above Edinburgh this evening just before sunset and grabbed a few lovely pics of the sun fading over the city.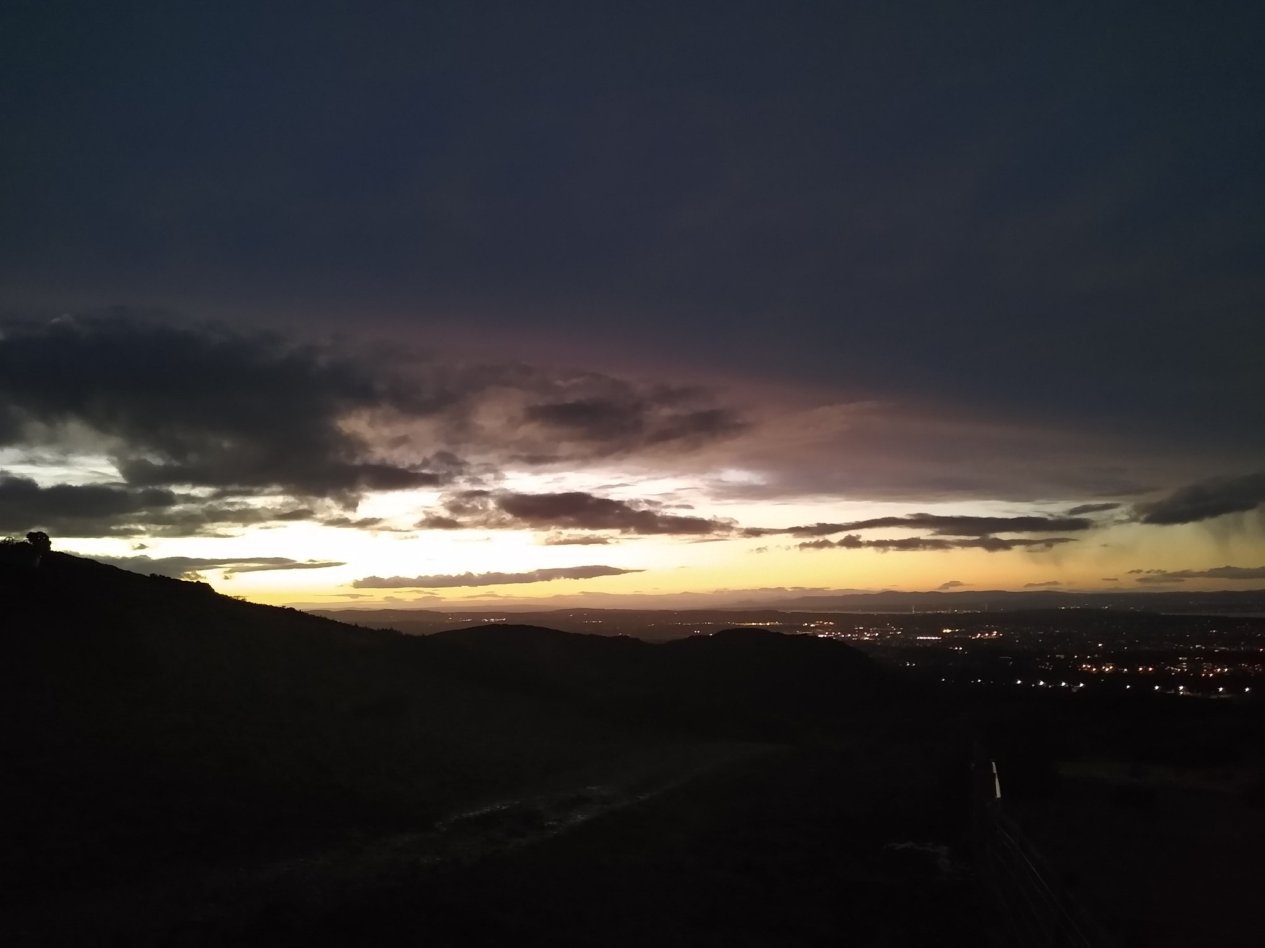 I was quite lucky I think as I only had my android phone with me (Moto G7), but it seemed to do ok.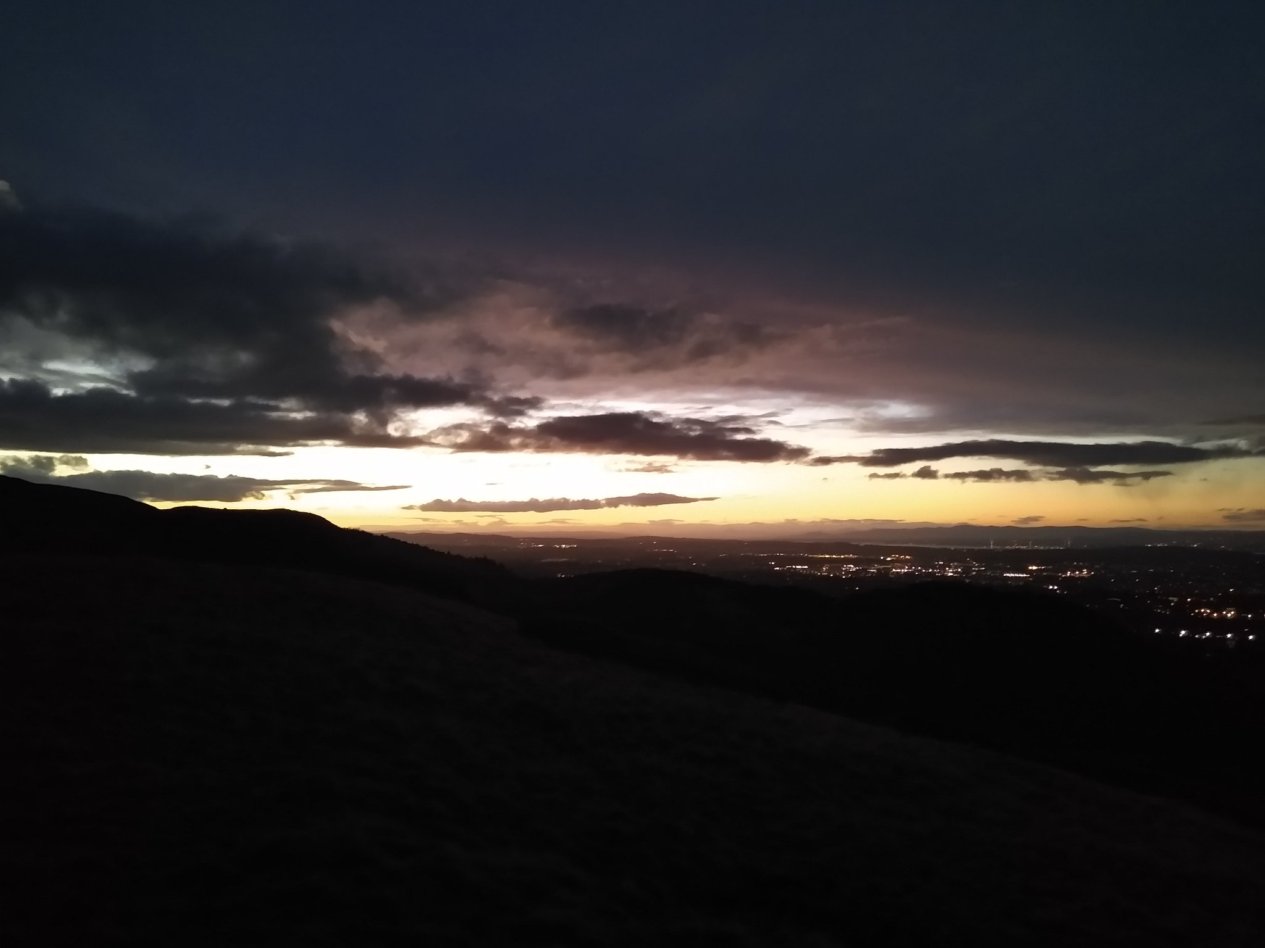 The glow of to the west was quite dramatic, and looked pretty cool silhouetted against the hill with the city lights below.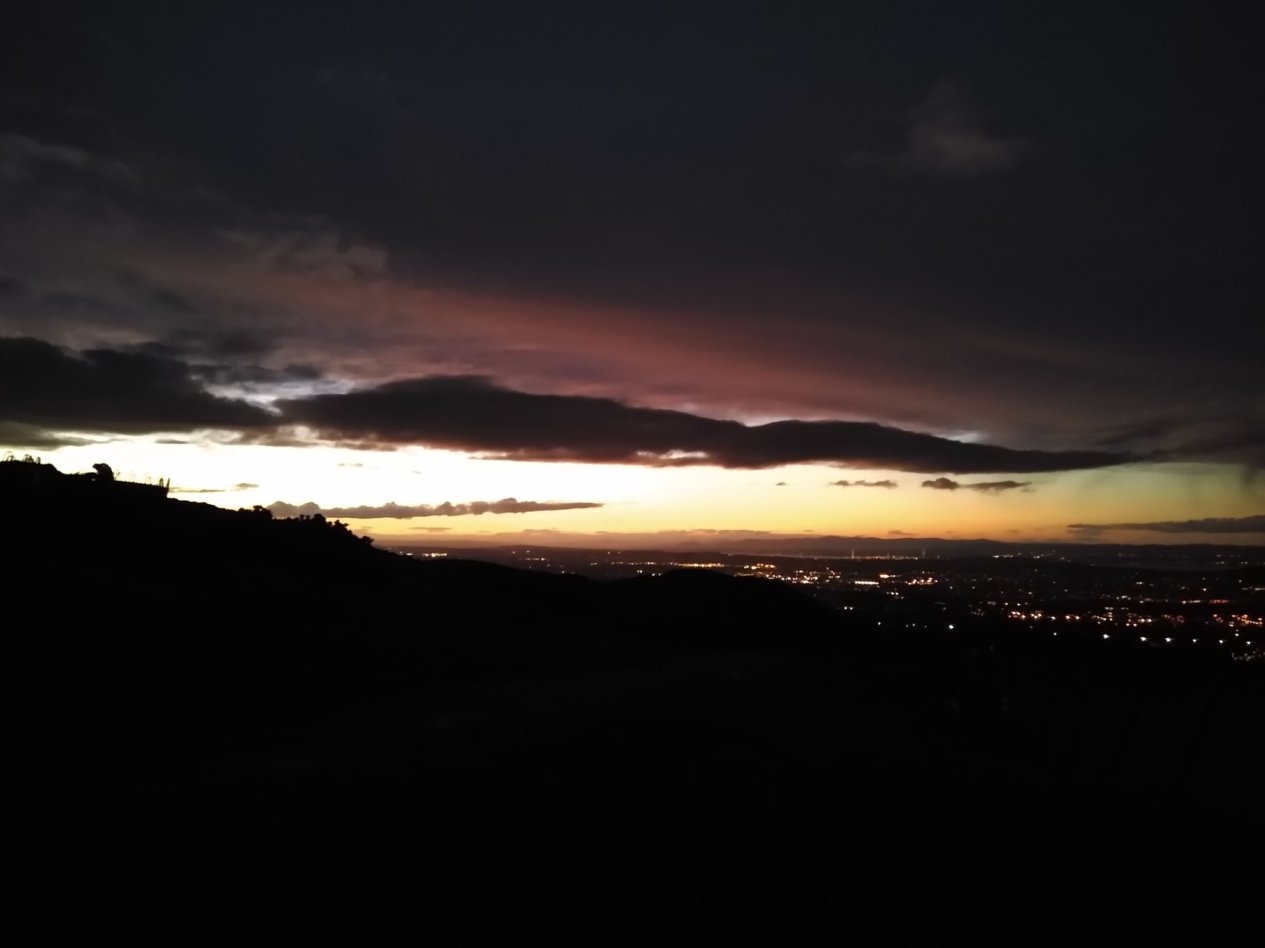 There was nice colours popping out including some greens to the north (in the right of the epic above).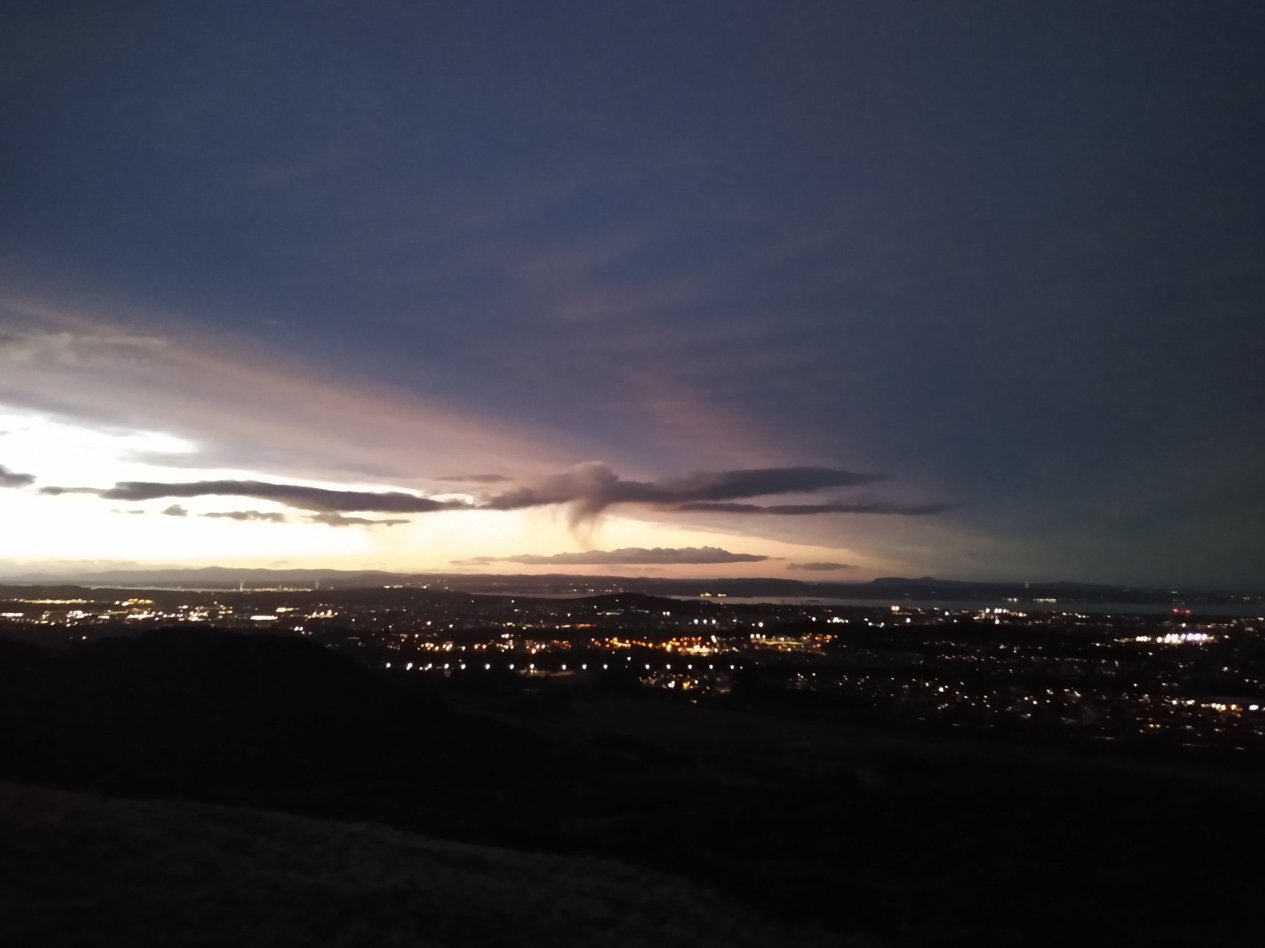 In the centre of the pic above the wisps dangling down from that cloud is rain - quite an isolated shower !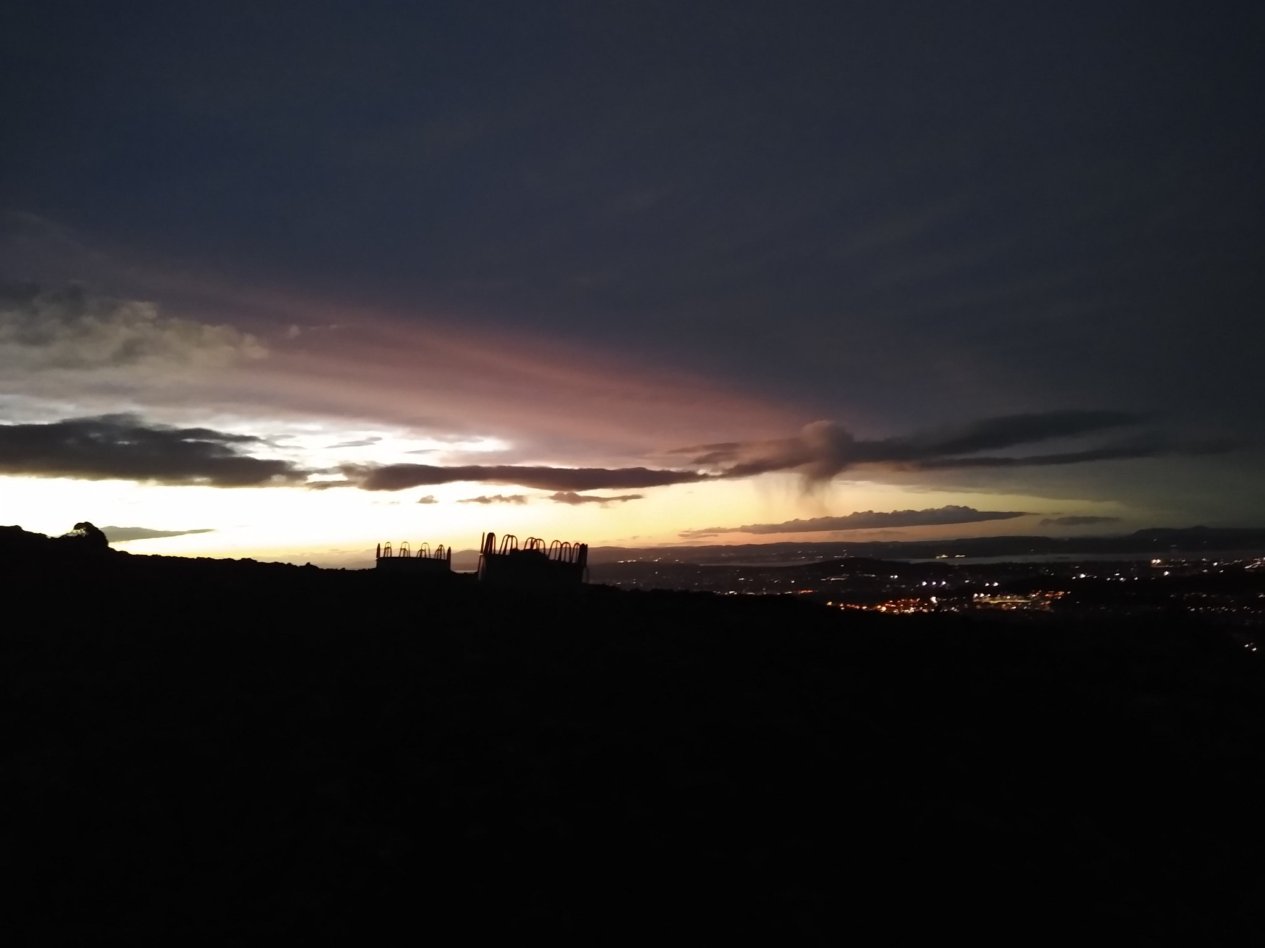 You can see the rain wisps again in the pic above. Those round things in the centre of the pic are actually cattle feeders for cows which were up on the hill. I thought they might look cool silhouetted against the sunset.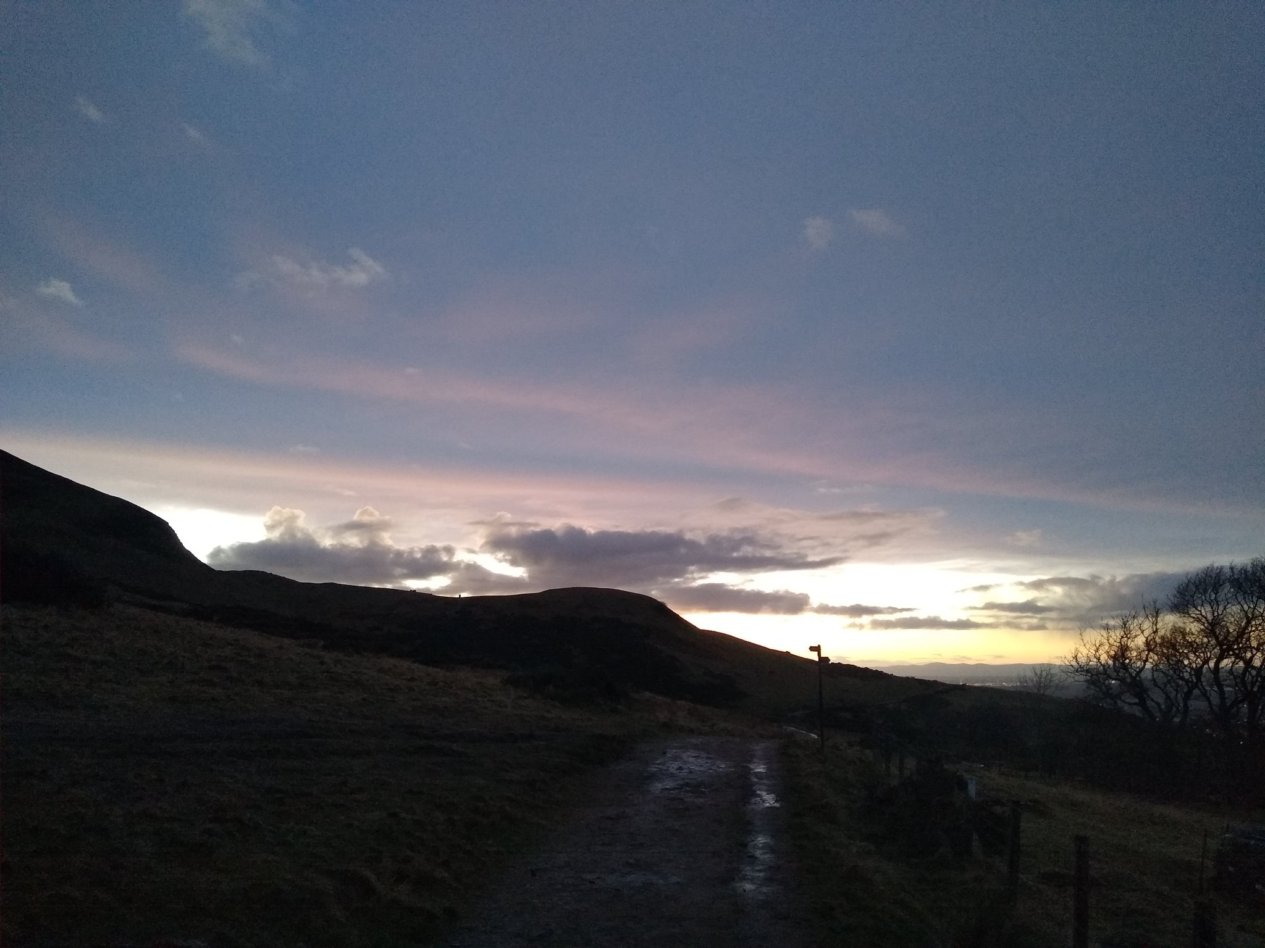 The pic above was taken a bit earlier as I was walking along the path towards the better vantage point.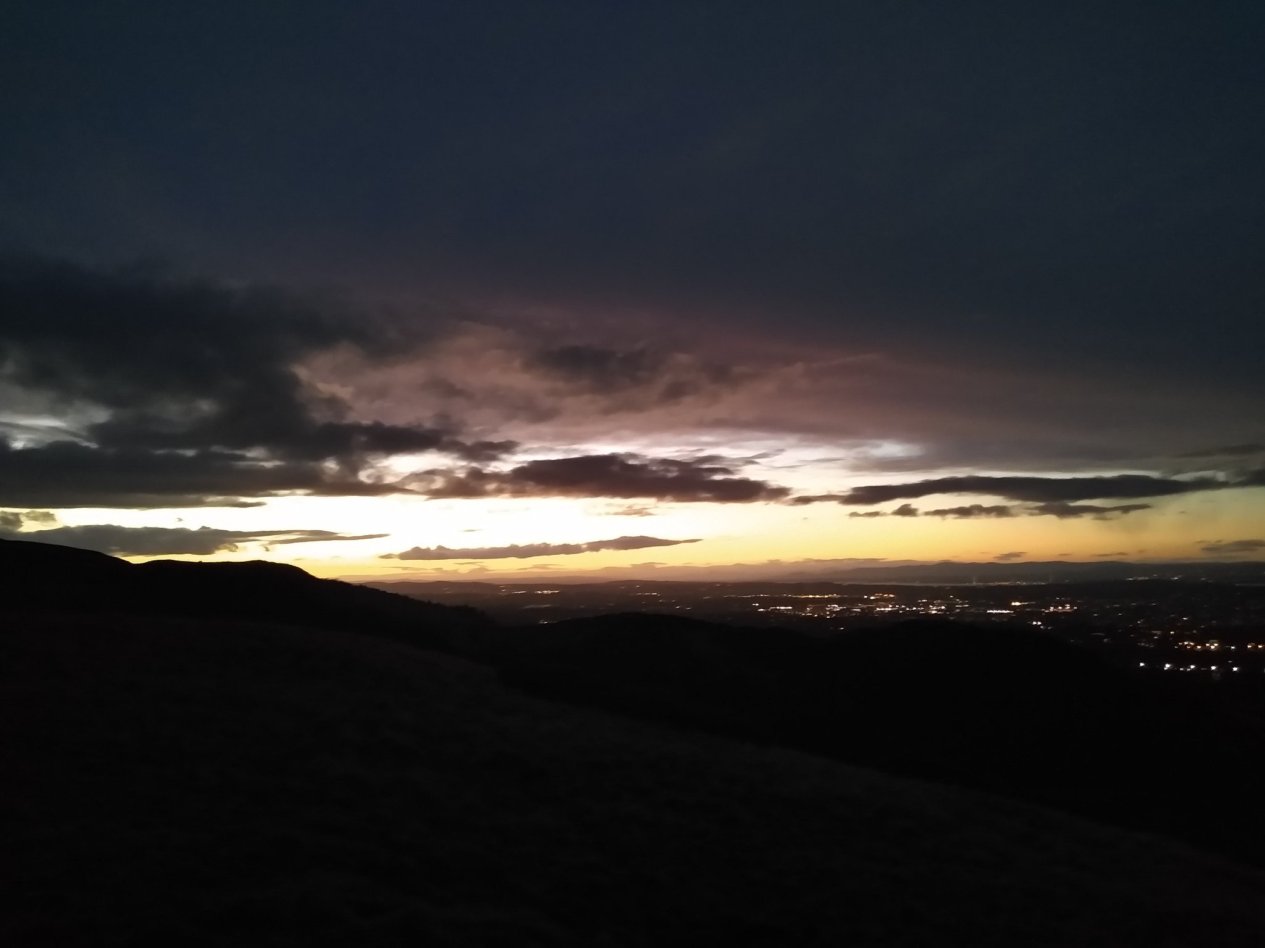 I just kept snapping away, and enjoying the scene. There was no one else out on the hill, so it was nice and peaceful.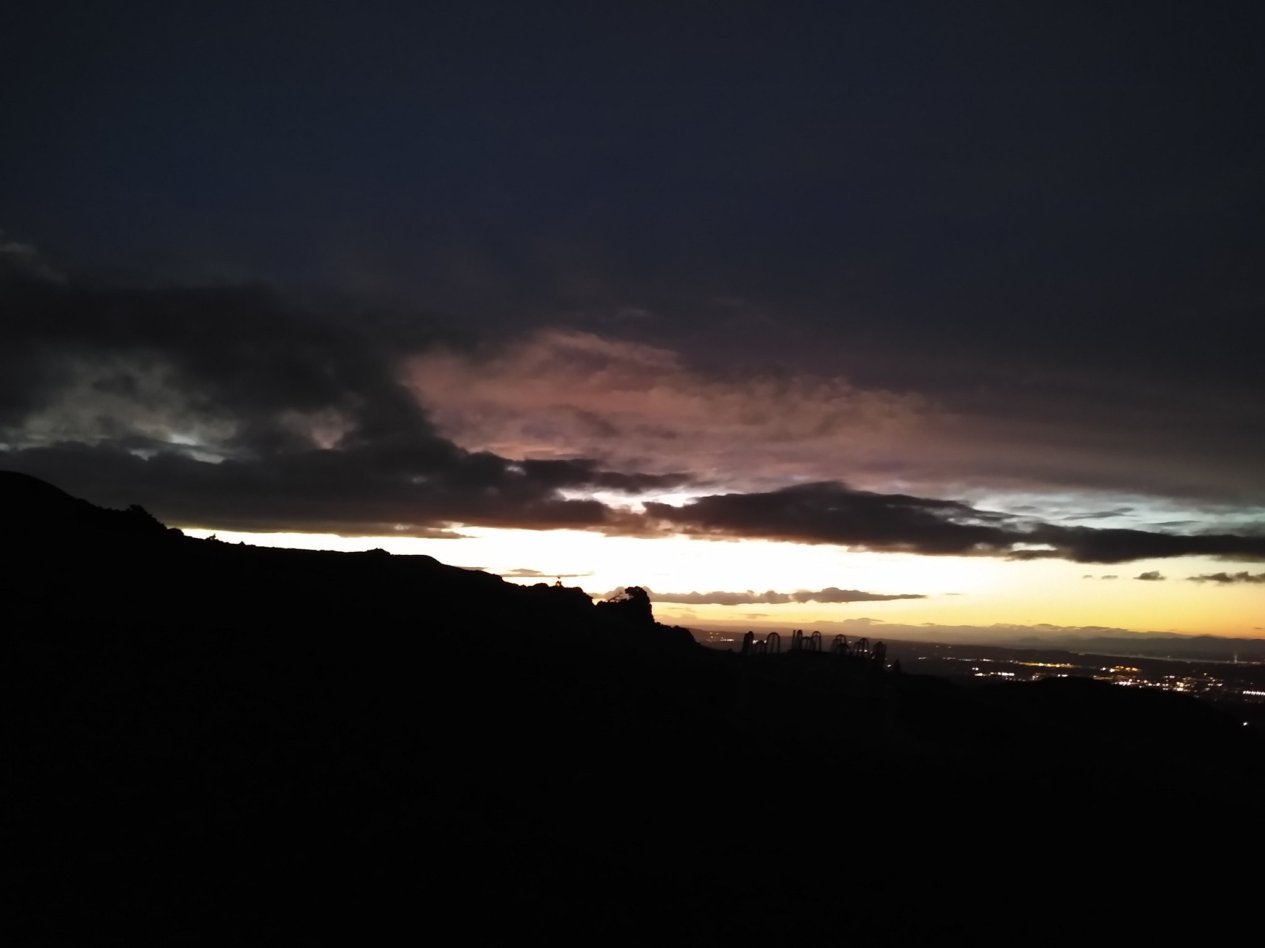 I stayed up there for about 50mins, and although cold - the walk was keeping me warm.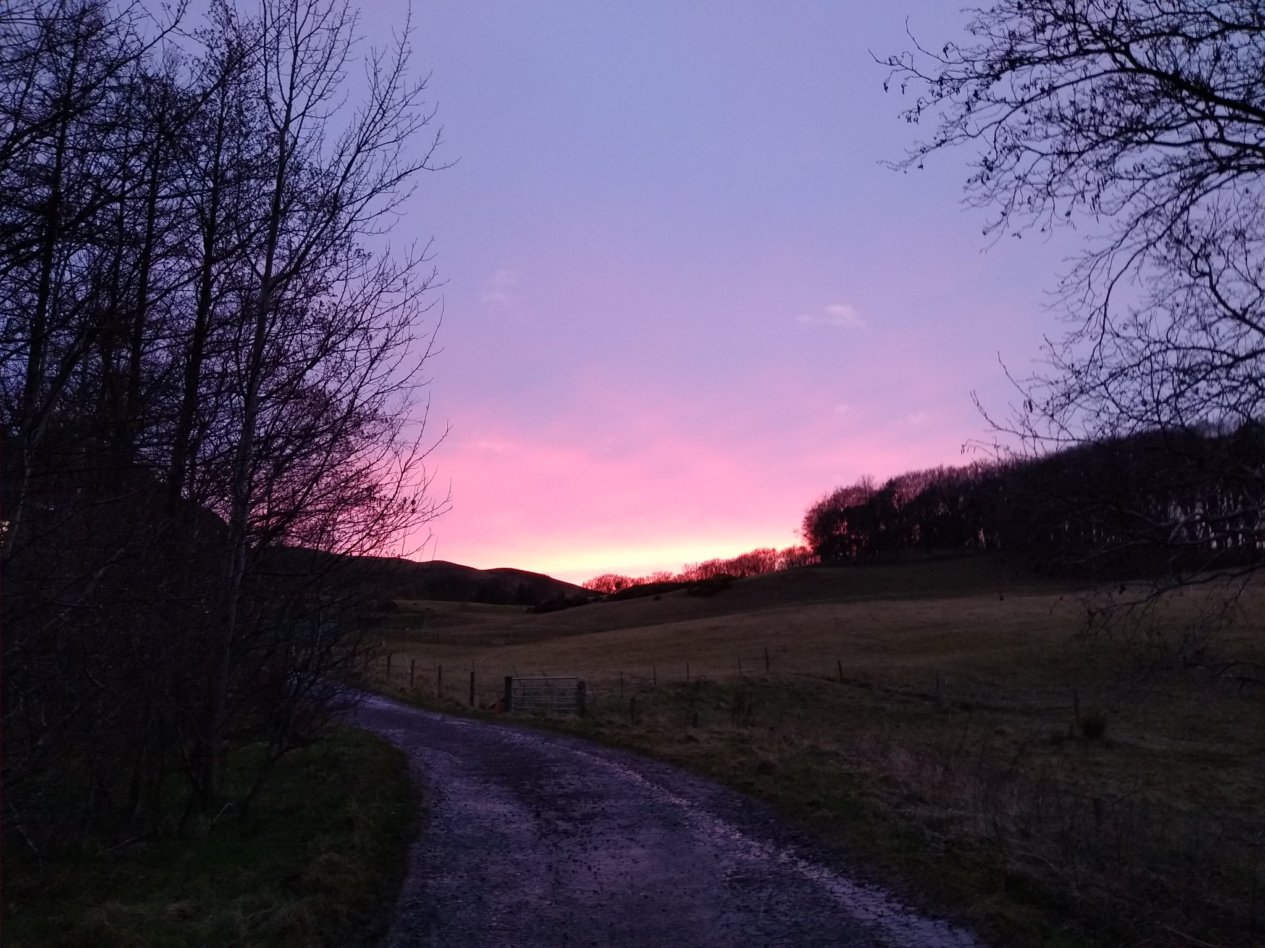 The pic above, was the view from the car park just as I was about to start the walk.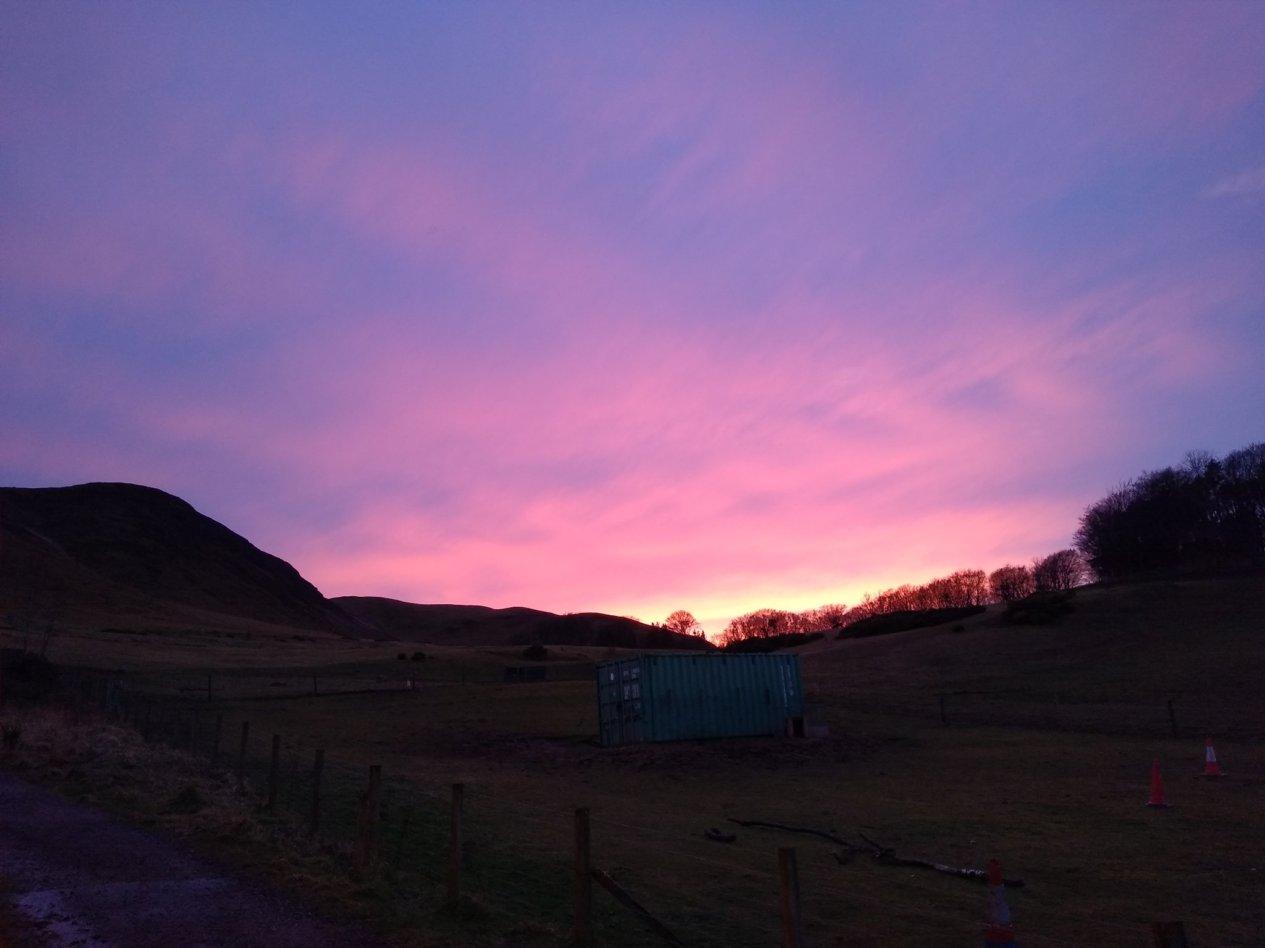 And the one above is a field at the bottom where horses are kept. The ISO container looks pretty cool in the middle of the pic !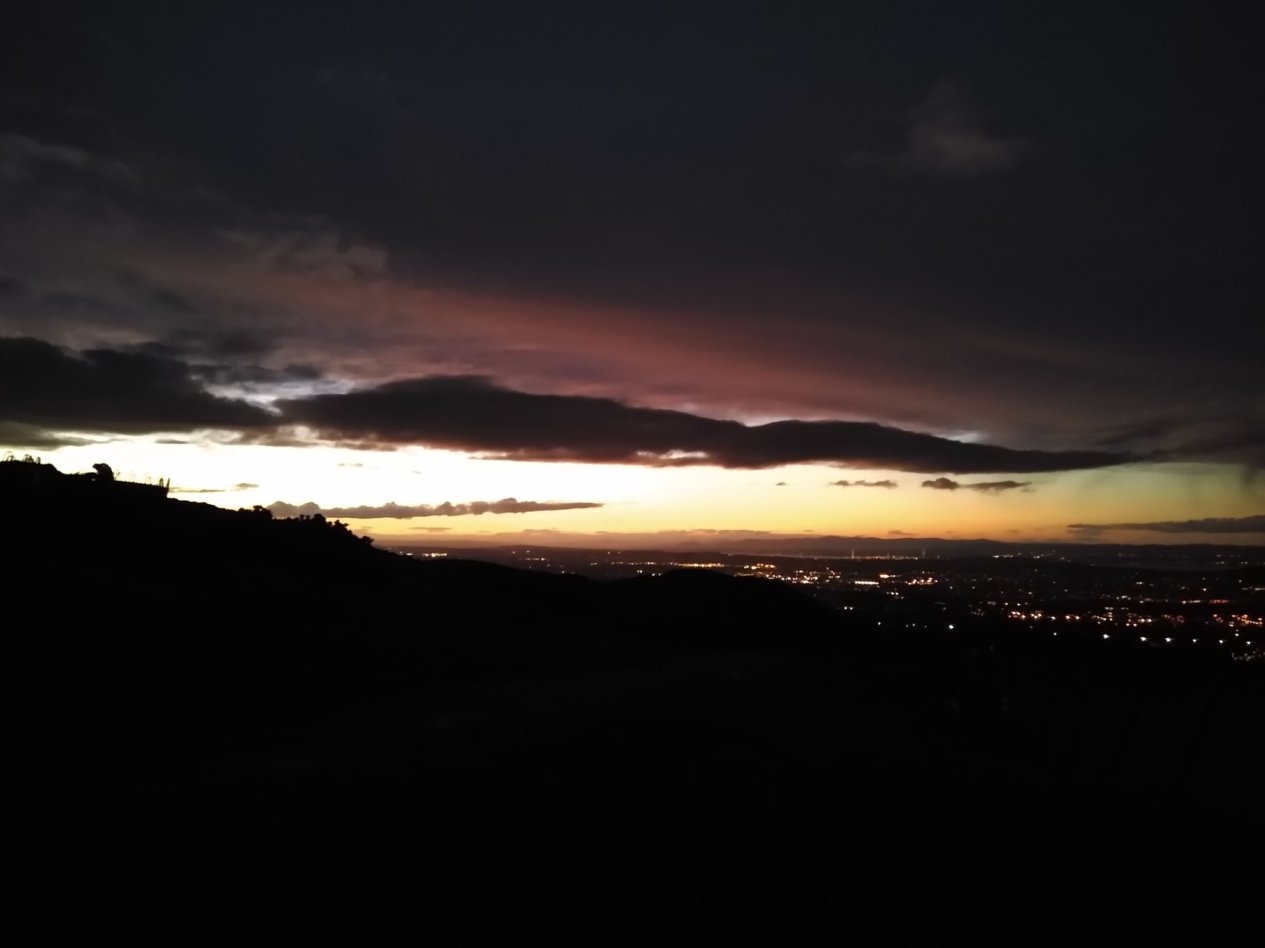 Well I'm glad I made the effort and was quite impressed with what the camera on my phone was able to take considering the contrasting light and dark.
You cant beat a good sunset !
---
---