Deer on parade! 🦌🦌🦌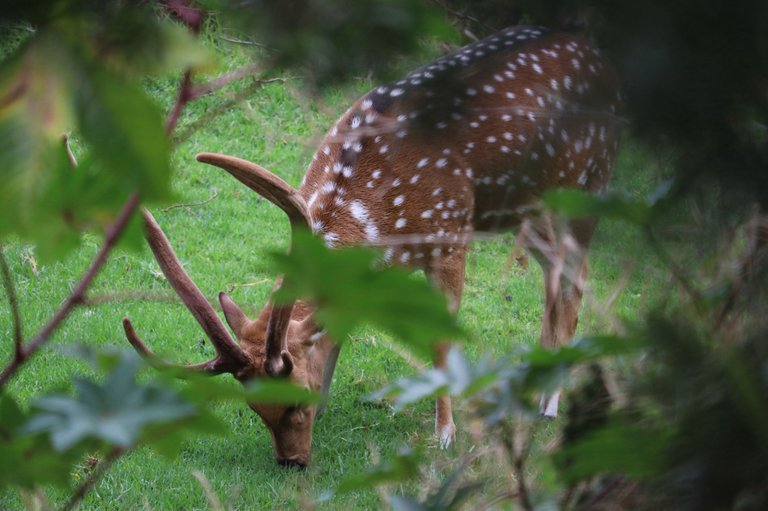 Once again I was minding my own business, taking a nice and peaceful stroll through the yard, when a herd of wild deers came trotting through. I'm sure I'm living the hunters dream, but what can I say, other than the Deer like me! haha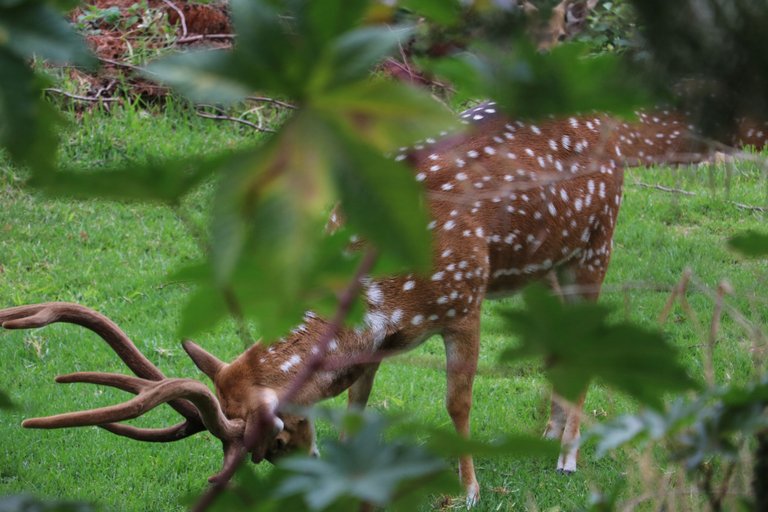 These are some of the closest shots i've had all season. These deer give me plenty of time to get a good hard look. This is so close, you can literally see the wavy grains in their spotted fur!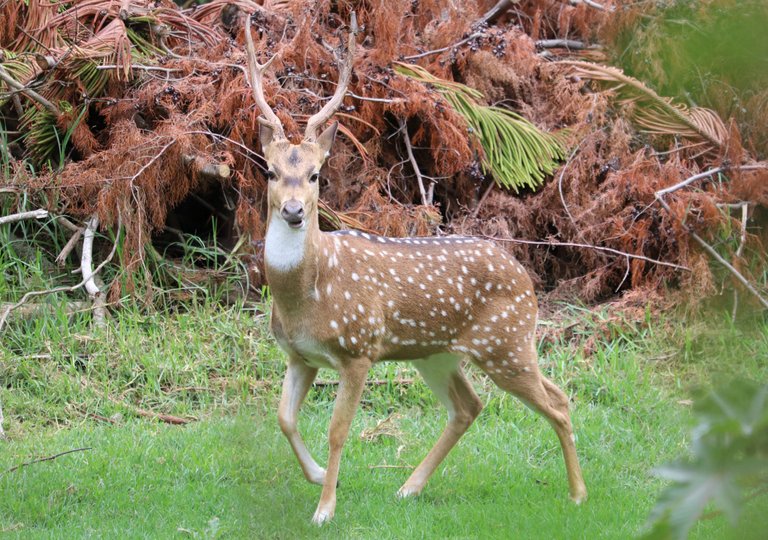 O.K. I think he just caught wind of me! I was crouching down beneath the Caster Bean tree, clicking away pics, when a twigg snapped! It's o.k. because I got the shot!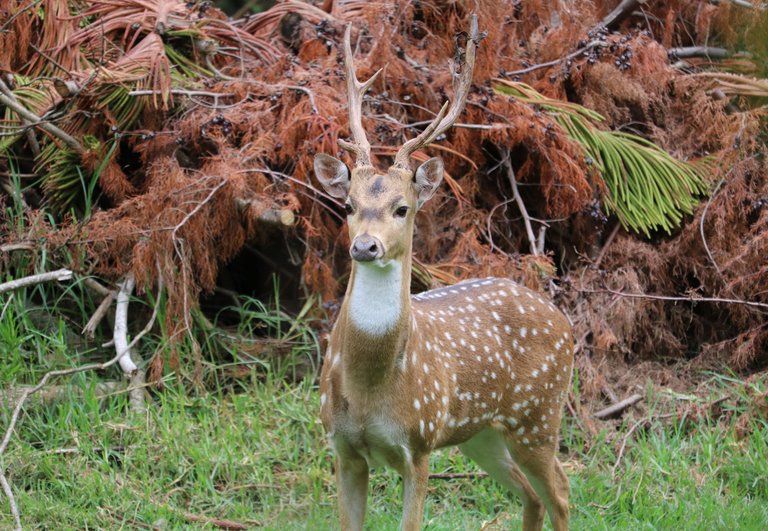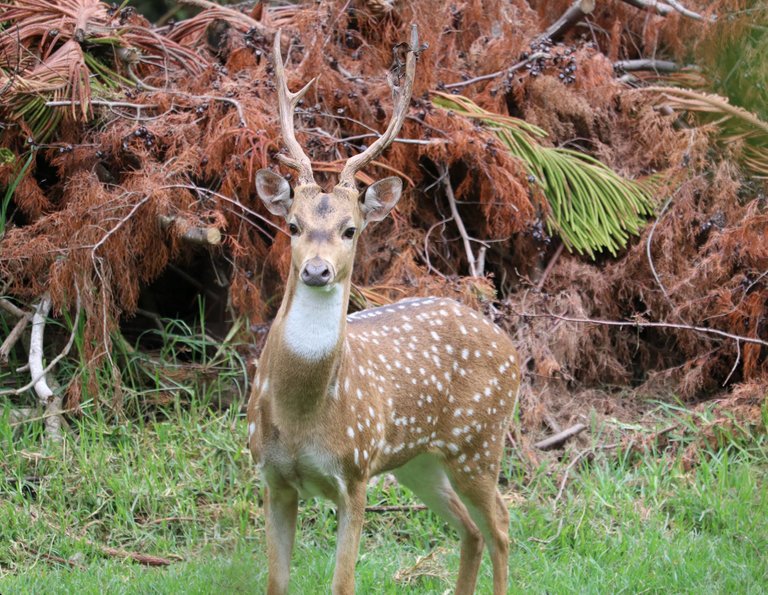 Even after he saw me, it was like he became paralyzed with fear and just stood still while he processed the new information of my existence ten feet away ~ lol!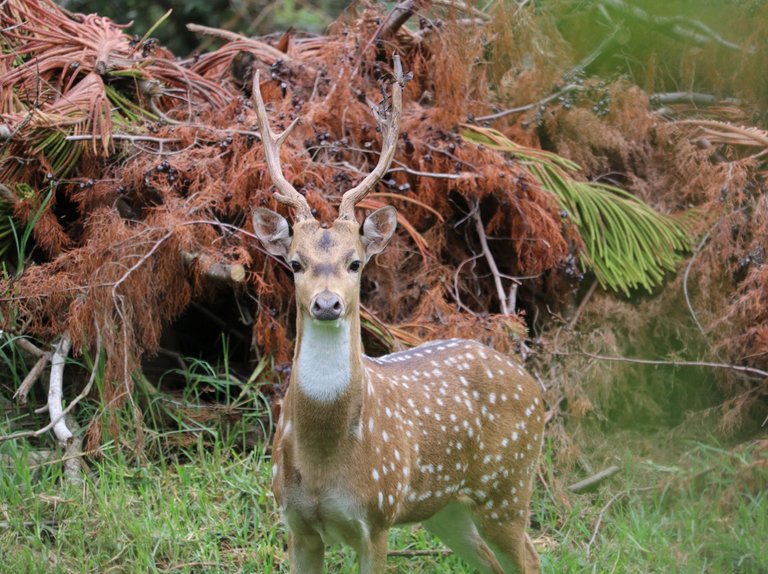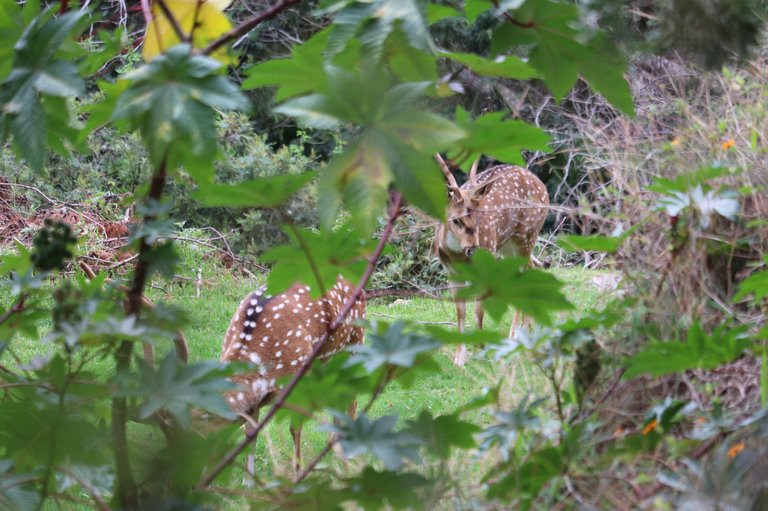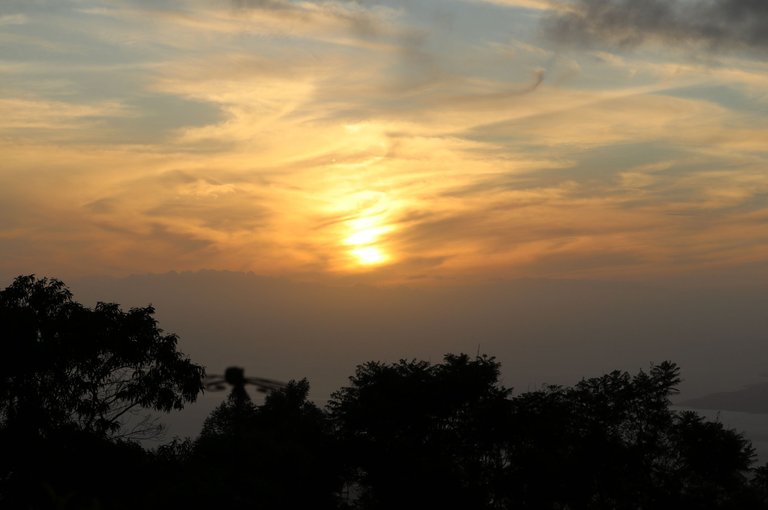 ---
---