Teaching Your Kids the Value of Working for Money

This is the first of a series of posts that we will publish which will deal with how we think we should have our kids deal with money or generally, finances. We believe it is important for parents to immerse their children into the world of finance at a young age to enable them to be ready to deal with the financial challenges they may encounter in the future. Besides, money lessons are rarely thought in school and for most, if not all people, money problems are endless. Having lots or the lack of it, financial challenges are imminent.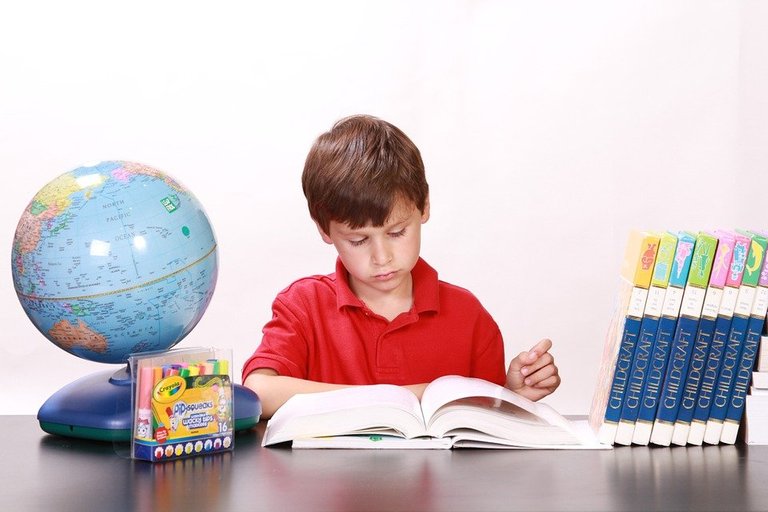 Source: https://pixabay.com/photos/boy-reading-studying-books-286240/
One of the things that people do not know how to handle during their adult life is about money, and it's not entirely their fault. We were not prepared to take on the task of dealing with money efficiently and effectively. Just SAVING alone, many people can't save on a regular basis, to prepare themselves for the rainy days, and worse, they can't even give themselves a good retirement lifestyle in the future.
Many parents just provide what their children wants. Is that bad? Of course not, to some extent. Those parents will argue that they just want the best for their children, and it's their money, so who are we to question them? They may be right, but there's a better approach when our children ask us something, especially if it is something pricey than what we usually give them.
The important thing to inculcate with our children is that "money does not grow on trees". It is a product of hardwork. And when you want something, it is good to work for it. Does that mean that we need to enslave our children for them to earn their own money? Enslave is a big word, it is just about rewarding them for the work they do at home. But this approach should be done with a bit of caution and the chores depends on the age of your children. In terms of saving, it is called the dual piggy-bank method.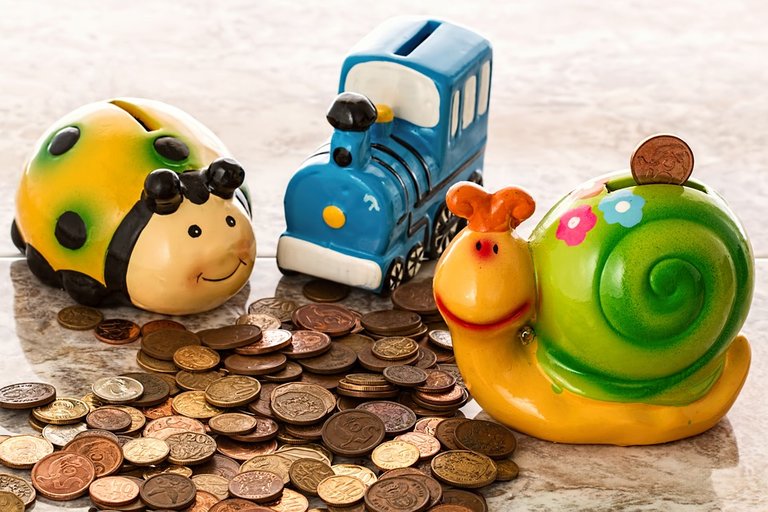 Source: https://pixabay.com/photos/piggy-bank-savings-coins-cash-760993/
Here's a scenario:
A teenage boy wanted to have a new LEGO set, but this is the Millennium Falcon set, which costs around $1,500. It's a big amount. So, here's how the piggy-bank method comes into play. The teenage boy will be told that since he helps in doing chores in the house, he will be rewarded every time he completes them. His "financial reward" will be put in his piggy-bank, labelled "Millennium Falcon Fund". It's hardwork right, and it will take him some time to save enough money to buy his toy.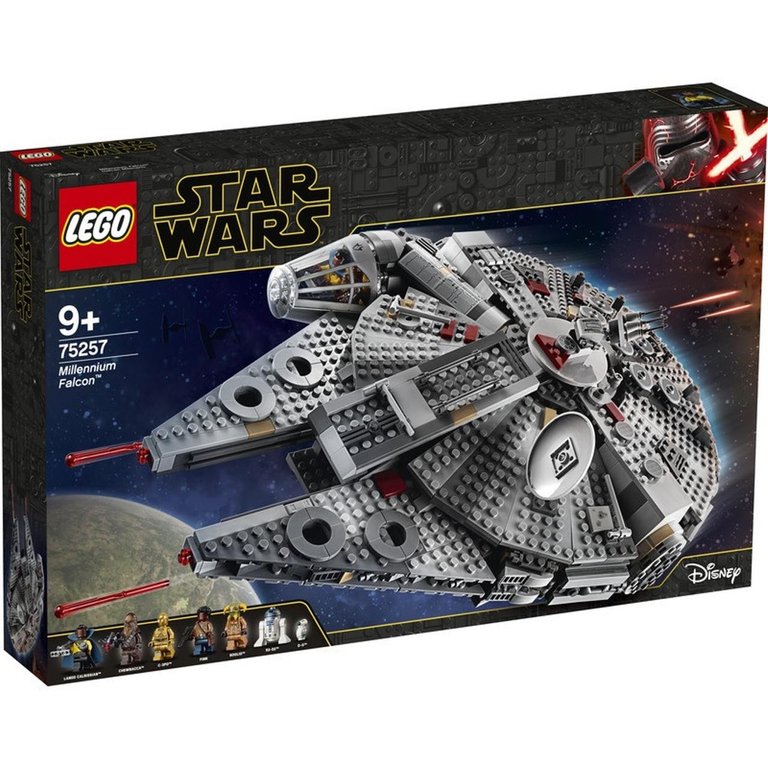 Source: https://toystore.co.nz/lego-star-wars-millennium-falcon/
Will he lose interest and just say forget that Lego dream toy? Probably yes. But that where the second piggy-bank enters the picture. That piggy-bank will be labelled "Dad-Mom's Share". Obviously, the parents are responsible for putting money in that piggy-bank. How does that work? The teenage boy will be told that for every dollar he saves, his parents will put a dollar in their own piggy-bank – money that will also be used to buy the Millennium Falcon set. So instead of needing to save $1500, the boy just need to work on to save for $750. It will inspire him to work for more since he knows he will be able to save more. Yes, in real life, no one will be shouldering half of what we buy, but this is a good start. First, the boy will be exposed to the culture of working hard to achieve something. Making him experience the value of money as something that needs to be worked for prepares him when he is on his own, outside the wings of his parents. Second, it is not about working for something, it is about SAVING. He can just buy a candy or a new shirt instead, but he chooses to save his earnings to be able to get his Lego toy.
And one important thing, when the boy is finally able to buy the toy, the parents should be able to discuss the process with their son – how he managed to successfully get the Lego by working for it and later in life, he will be exposed to similar situations – and show him how proud they are with their son for this achievement.
Thank you for reading… Please leave comments for feedback.
Posted Using LeoFinance Beta
---
---