Hypnotism Posters in the Public Domain
When I created my alternate @holovision.hypno account for interacting with the HypnoChain tribe I didn't spend much time creating a profile. Today I decided it's about time that I at least get an avatar for my profile.
I went on Google search to find a hypnotic spiral image in the public domain to use for the avatar. After I did that out of curiosity I looked around a little bit for other hypnosis-related media in the public domain which is free to be used by anyone without license. On the publicdomainreview.org website I found five posters featuring graphical illustration of stage hypnotism. There is a blank box above each poster illustration so it seems these might have been templates for outdoor advertising of shows.
Since these posters were published before January 1, 1923 and have lapsed into the public domain under U.S. copyright law anyone can legally print a reproduction through Walmart or other printing service.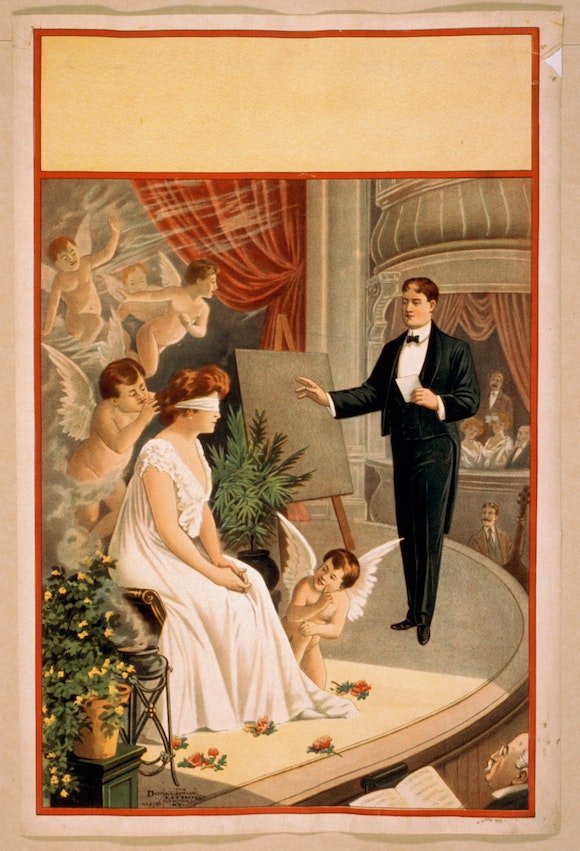 Image Source: Public Domain
---
---