PGM Token Power Up June 2022
I recently started using this alternate account to my main @holovision account for content more focused on cryptocurrency. I've also been building up a portfolio of second layer Hive blockchain tokens for this account.
@zottone444 posted about a PGM power up week and competition. I already had a little under 110 PGM but staking 200 more PGM wouldn't hurt.
200 PGM power up staking to @holovision.cash transaction:
https://hiveblocks.com/tx/a7117bcde7df65e45e0473bd76b7c4647d79fdd4
This post probably won't be one of the lucky ones randomly selected for a delegation of PGM. That's fine because the goal for me this year is to focus more on investing. A 200 PGM stake this week is just one of many things I'll be doing this year to increase my investments.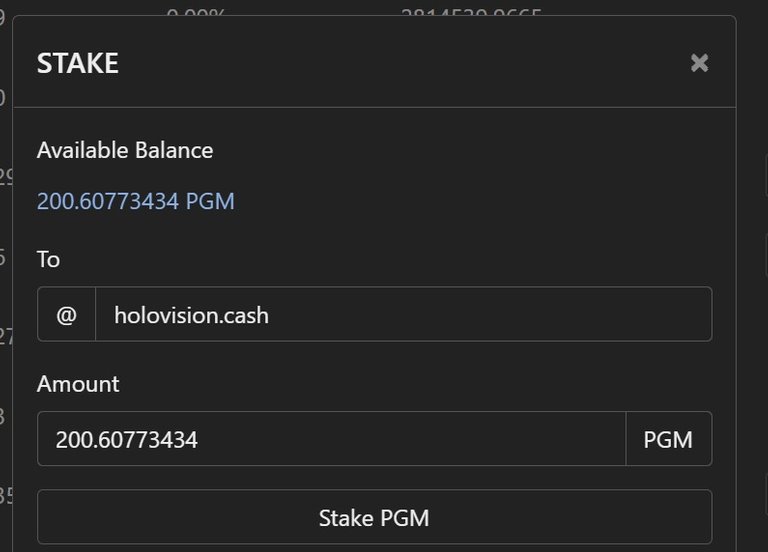 Image Source: leodex.io
---
---