POB token on sale? A look at HE-Tokens - VIBES

Today, POB is 88% staked. That is still pretty good imo, I think we should keep it above 80-90% so stake your liquid POB tokens and distribute POB through curation. The buy and sell market for ProofOfBrain token has gone through some turbulence recently, as it reached a higher valuation than Hive. Users see $$ signs and start cashing out, just like Bitcoin.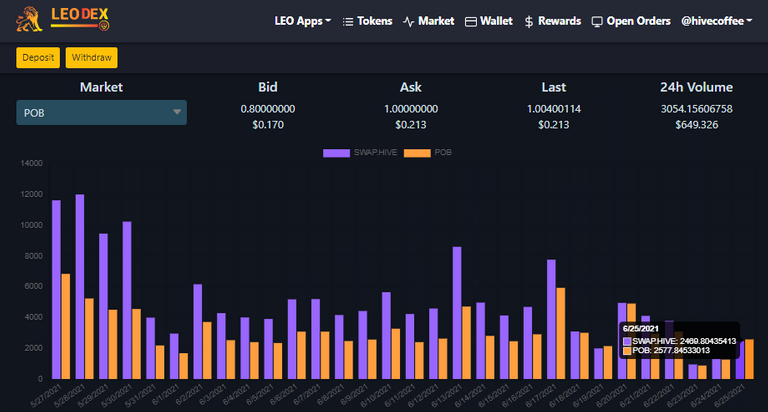 Remember selling your BTC for $100? Rinse and repeat. A little value goes to peoples heads, and there has been some intense drama unfolding in the community as a result. Some users attacking others because they have a big stake, or they have a big following. People spreading fear and dumping their tokens as the price drops. If you want to get out, all you have to do is post a sell order that matches a current buy. I look forward to users selling POB 0.50 so my buy orders fill. Maybe it is all over. Maybe panic selling POB is a good idea.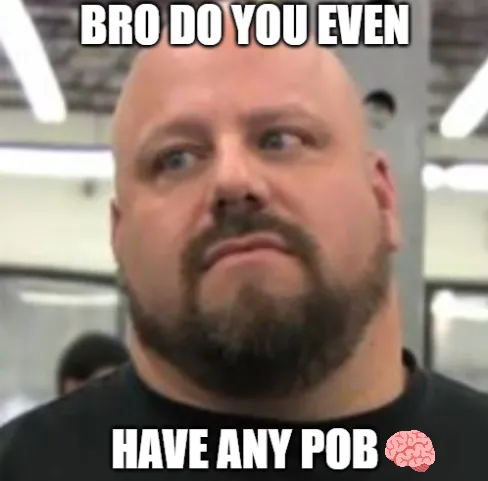 Will POB fall even further? Maybe. If users decide their POB is worthless and they just want to dump it, all the power to them. I still see value in the community and the token, and am staking my rewards. I have written about this before in my previous posts, What is Proof Of Brain exactly?, and Why POB is worth more than HIVE. I just checked again and you can see.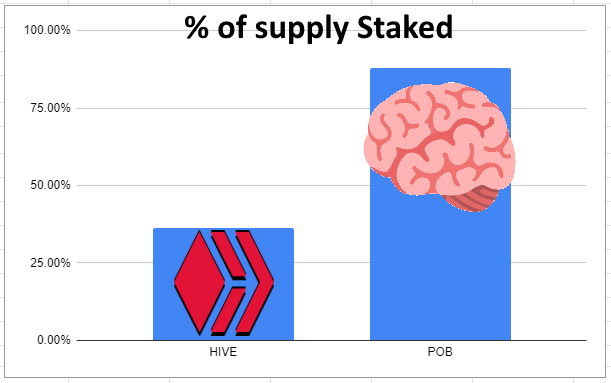 I don't sell more than half the POB I earn through curation, but I won't sell it for less than 1 HIVE. And with the price of Hive at $0.21 do you really think POB is only worth two dimes? Let's take a closer look. How much POB is there anyways? Well only 0.037 % of the supply has been issued so far, and it is being distributed through curation, so you need to stake it.
There is only 92,544.74 Liquid POB in circulation, not burned or powered up. That is enough for 5000 Hive users to have 18.5, if it was all for sale. On the books right now there is only 1252.429879 POB available, for between 1 and 1.13 Hive.
That is really not that much (cheap) POB.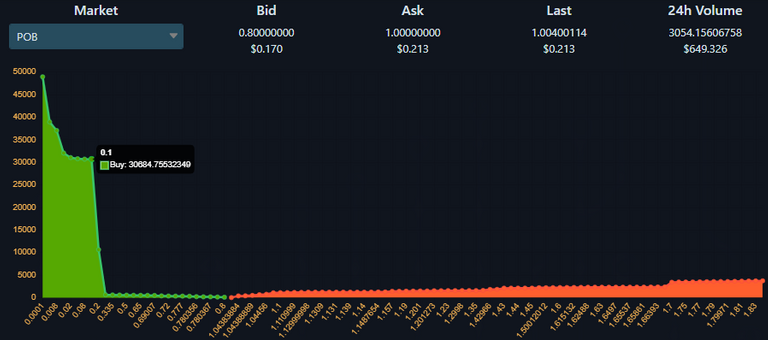 Look at all these users trying to get POB for 0.1 Hive, it is not going to happen.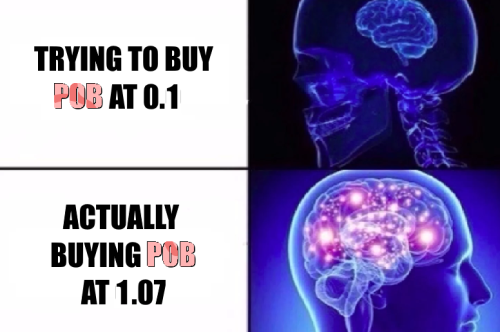 I am only suggesting that this token, that represents the very concept of all our Hive-Engine tribe tokens, is worth more than some think. In fact it is worth whatever we believe it is worth.
Let's take a look at the max supply of other HE tokens to compare.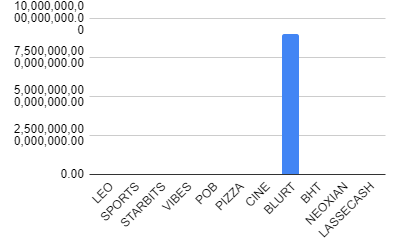 Ok I have to remove BLURT from this LOL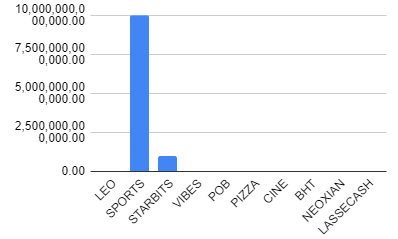 And SPORTS too I guess. I can't even compare these high coin count tokens to the smaller ones because the graph is too small, or is the number just so unfathomably huge?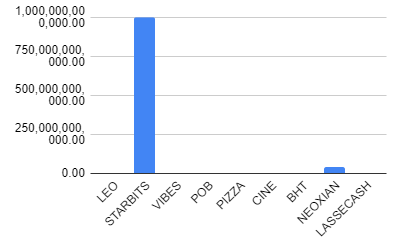 I have nothing against these tokens, I am just looking at MAX supply. I like BTC because it is scarce, I was a bitcoin skeptic for a long time because Silver is real and digital money can be unlimited right? I didn't understand how Bitcoin was mathematically limited.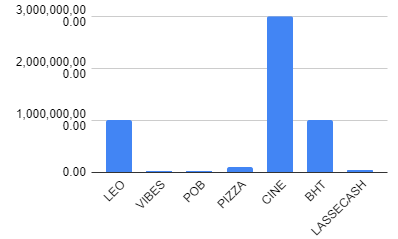 There are some clear winners here with low max supplies, and I think that gives them an edge.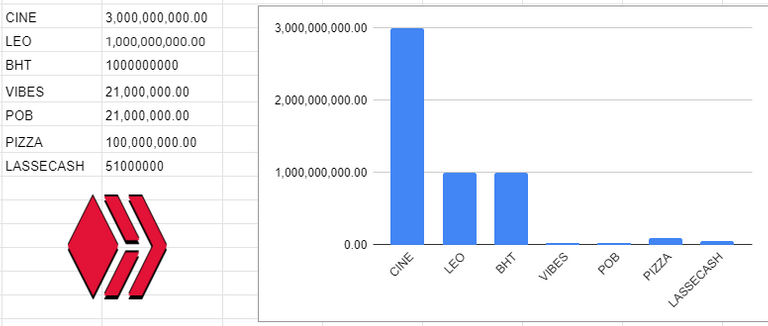 So it really looks like POB and VIBES have potential due to their Niches, POB as a concept of tokenized communities, and human meaningful efforts, and VIBES as the MusicForLife.io token for musicians. These two tokens have a max supply of 21m tokens.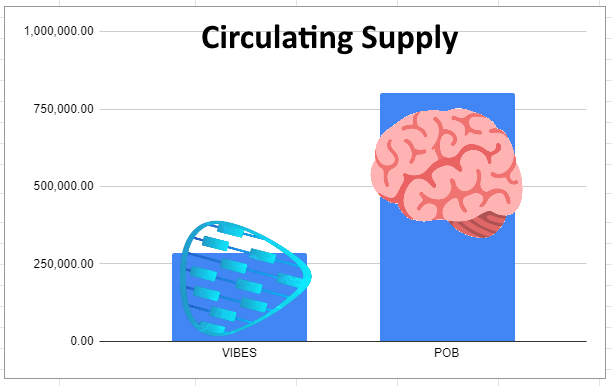 You can see there are far less VIBES tokens circulating than POB,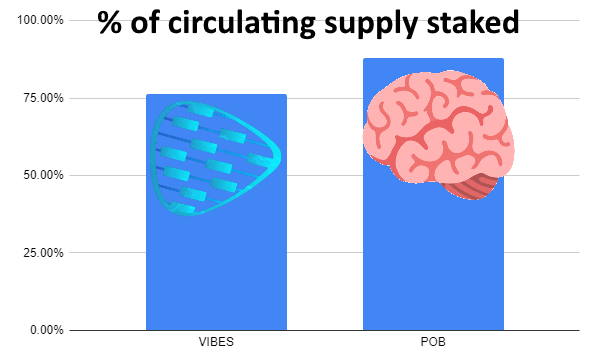 however a comparable amount of VIBES are staked as a % of total circulating supply.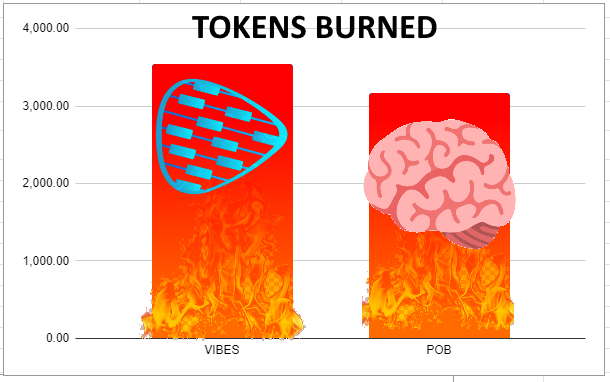 And VIBES have burned more tokens than POB so far, 1.24% of VIBES vs 0.4% of POB. I am just trying to look objectively at these tokens to understand them. If POB drops below 80% staked, I don't think the opportunity will be quite the same. MusicForLife actually looks like it is going to give POB a run for its money. Everyone loves music!
As you can see, VIBES tokens are still trying to discover their value.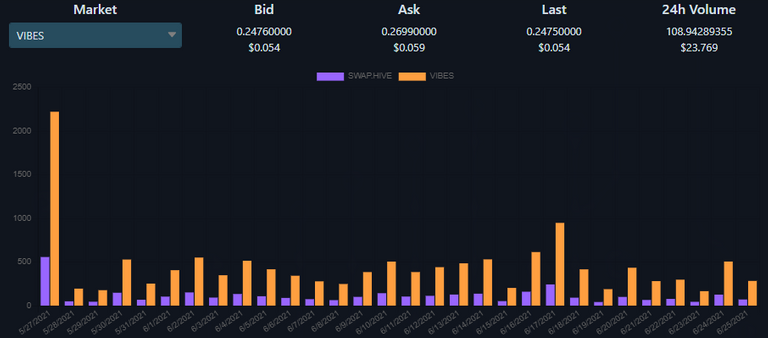 Thanks for taking the time to look at these charts I just whipped up. If there are any inaccuracies I welcome input, what factors should we consider most when evaluating tokens?
Staked % of total circulating supply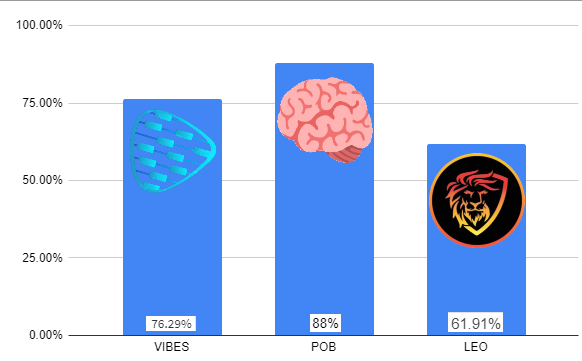 LEO is also in this league.
I can forgive their max coin supply due to the use case they have built, with the LeoBridge and CubDefi. LEO is probably one of the best projects here hands down. Not to mention LeoFinance.io which keeps improving as an interface. LOOK AT THIS!!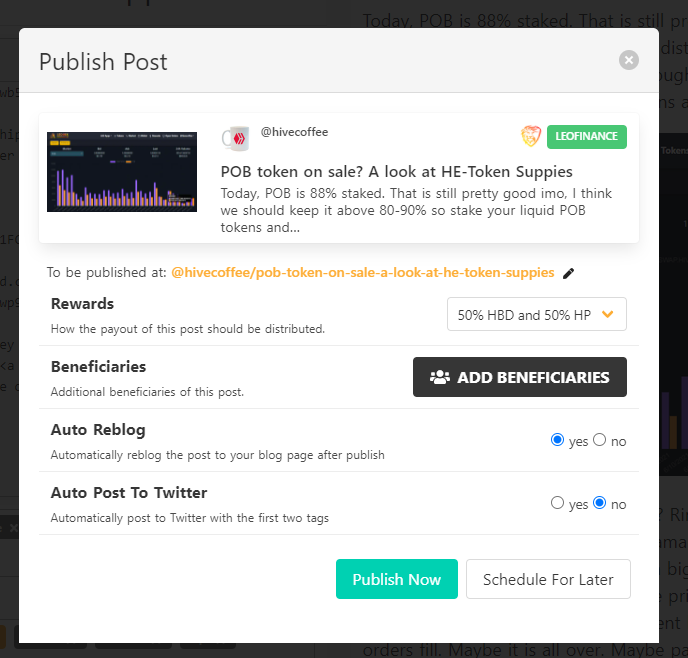 Which HE tokens do you think have upside potential?
Posted Using LeoFinance Beta
---
---