Anti Critic Boss
Do you ever have a friend or a supervisor that is anti critics? If yes, what you should do to the one? In workplace you will work in a team. You should also work with your supervisors. A supervisor often show his / her egoistic behaviour. He / She can be anti critics.
You are as the employee or people who work under his or her supervision. You may have better solution to companies problems but you have no power to implement your ideas. When you criticize your supervisor, your advice can be a threat and attack to him or her. You do not have to force your ideas or solution that your offer, let him / her find the experience to what your supervisor has decided. It is much more secure for your position because once you force your opinion you will not face a clear and open minded leader. You will only face an arrogant personality that can take a bad decision for your work and status in the company.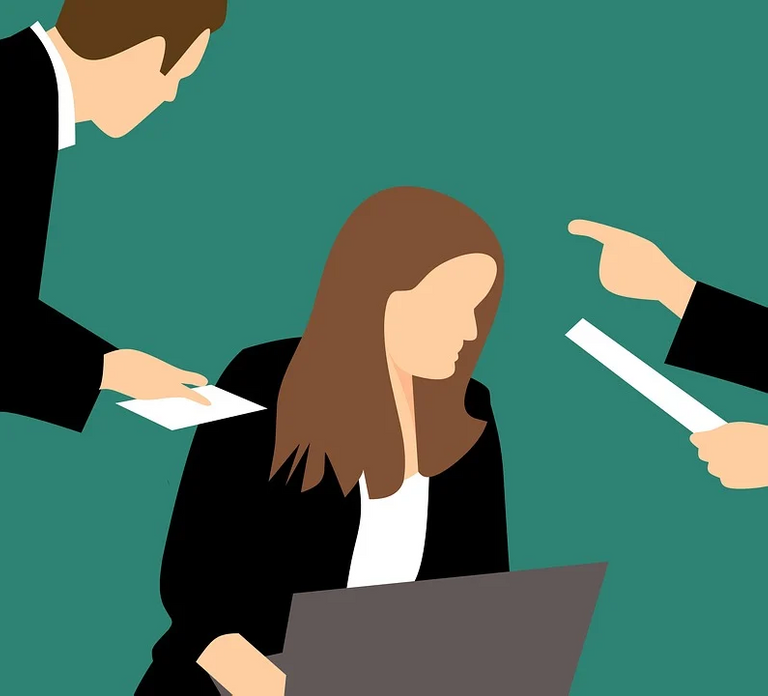 https://pixabay.com/illustrations/bully-harassment-workplace-work-3233568/
Stay calm, and wait what is going to happen. When the condition is getting worse because your supervisor do not accept your suggestion, you should pretend not to know. You should still respect him or her that she / he is still the best. In here you do the best for you and your company. Instead of debating and arguing with unhappy ending, you should take secure position. The kind of supervisor will not stay longer in his or her seat. Be ready for you to take the advance career and position in your company.
---
---