What's The Possible Effect Recession On Risks Assets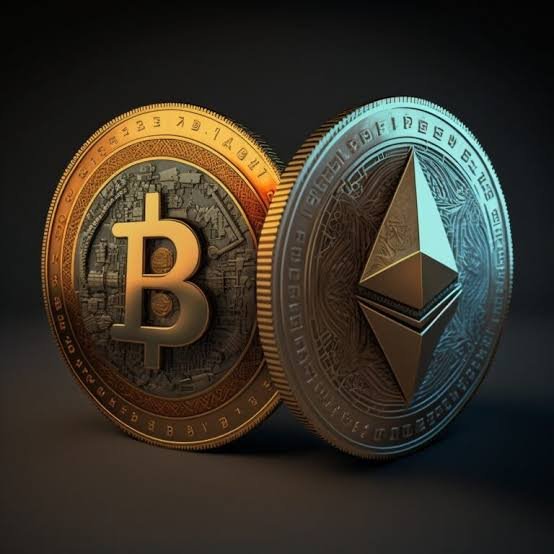 source
So many controversial statements has been made as regards the crypto assets bitcoin and ethereum as the bloomberg intelligence macro strategist says that the two digital assets are in for a correction duly to potential deflation and recession. The macro strategist boss shared on Twitter a graphical representation comparing both digital assets to the federal reserve.
In he's words he says that we don't Blame $2,000 Ethereum, $30,000 Bitcoin. If risk assets peak, markets may be in early the days of adjusting to disinflation, which is normal in recessions, but the Federal Reserve may never loosen with the ease it has in the past. Enduring deflation could be reciprocal.
McGlone says that the worlds gold might be a better performing asset than digital assets bitcoin and ethereum which he says that he thinks it is pulling back a little today, but I think it's inevitable that gold gets above this $2,000 an ounce level and never looks back. And the key catalyst is the stock market potentially rolling over.
So I see this as just the catalyst for gold to take off. It's one of the few commodities I'm really bullish on because everything's starting to tilt downward towards deflationary trends.
If you see this post on a Web2 ecosystem and you have no clue about what Leofinance is here is a brief definition;
LeoFinance is a blockchain-based Web3 community that builds innovative applications on the Hive, BSC, ETH and Polygon blockchains. Our flagship application: LeoFinance.io allows users and creators to engage and share content on the blockchain while earning cryptocurrency rewards.
Over here we refer to users as lions, so are you ready to be a lion here is my referral link
Also don't forget in contributing to the pHBD-USDC pool, and from statistics it looks like we will be able to archive the set target in a few months, let's do our own part in growing the pHBD-USDC liquidity and also take out time to participate in the Leo power up challenge which happens every 15th of each month.
Let's also connect on some of the web2 platform.
Twitter:Hironakamura
Posted Using LeoFinance Beta
---
---