What Are The Worst Case Scenarios For The Two Biggest Digital Assets (Bitcoin And Ethereum)
Form the interview of a renowned crypto analyst Benjamin Cowen which he says that one of worst case scenarios for both digital assets is the macro economic headwinds which could possibly drive the two digital assets bitcoin and Ethereum to a fresh bearish position.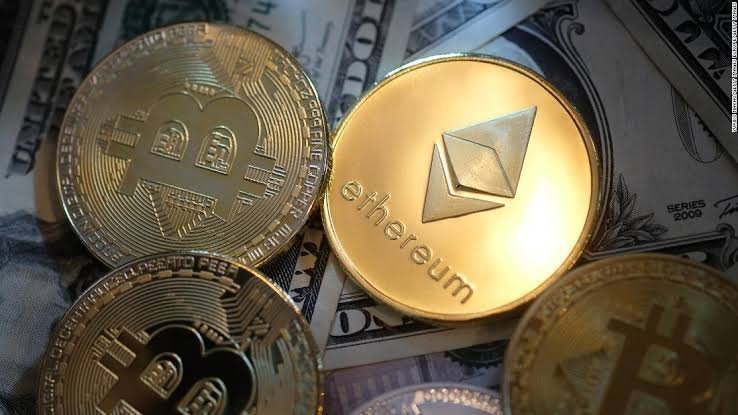 source
He continued by saying that the second largest asset would possibly witness a whooping 65% in price decline from it's current price value.
"The worst case scenario would be dependent on how bad this potential recession ends up being. It's hard to know exactly how that's going to affect crypto, but I would say for Ethereum, the main levels I'm watching are the $400-$600 range.
I don't know if it's going to go all the way down to $400, but I do think a $600 ETH is potentially in the cards mainly because I think there's a lot of evidence to suggest that it's about one cycle behind Bitcoin in terms of volatility.
[ETH's] first cycle [was] a solid 95% bear market and Bitcoin's first bear market was 94%. Bitcoin's second bear market was around 87% so if Ethereum goes down 87% from its all-time high this time, or even 88%, that's gonna put it at just below $600, so I think there's a case to be made that Ethereum could have this final capitulation down into the $400-$600 range."
Well of recent both digital assets have been able to hold their support line, which the market in general is experiencing some slight or brief bullish run.
At the point of writing bitcoin was selling at slightly above $16k, while Ethereum is selling slightly above $1k.
If you see this post on a Web2 ecosystem and you have no clue about what Leofinance is here is a brief definition;
LeoFinance is a blockchain-based Web3 community that builds innovative applications on the Hive, BSC, ETH and Polygon blockchains. Our flagship application: LeoFinance.io allows users and creators to engage and share content on the blockchain while earning cryptocurrency rewards.
Over here we refer to users as lions, so are you ready to be a lion here is my referral link
Also don't forget in contributing to the pHBD-USDC pool, and from statistics it looks like we will be able to archive the set target in a few months, let's do our own part in growing the pHBD-USDC liquidity and also take out time to participate in the Leo power up challenge which happens every 15th of each month.
Let's also connect on some of the web2 platform.
Twitter:Hironakamura
Posted Using LeoFinance Beta
---
---