Unregulated Cryptocurrency Exchanges To Go Ground Zero Says Kevin O'Leary Reason Why Decentralized Platform Is Preferable
Last year we saw serval crypto exchanges go to dust the most recent one which is still pretty fresh in our memory is the fall of the centralized exchange FTX, which has been ruled that it has been the effect of it being poorly regulated.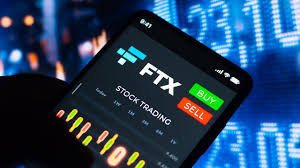 source
With cases in court which the truth as regards the collapse is gradually unfolding the venture capitalist Kevin O'Leary whom happened to be part of the sponsorship program said that unregulated crypto exchanges will go ground zero.
Kevin on he's accumulating strategy says that;
I have been going back into crypto markets lately. Any time Bitcoin drops below $17,000 I add to our positions there. Crypto is getting very interesting because we're finally starting to see the bearer of regulation coming into play and I think long-term that's a good thing.
These hearings in the senate have really poked the bears as I like to say. I've participated in the last hearings and when I had a chance to talk to the people on the Hill… I sensed they're frustrated now. They're tired of putting these hearings on every six months, every time one of these crypto companies blows up and goes to zero.
They're so unregulated, these unregulated exchanges are just… They're all going to go zero. And what's going to come out of it eventually, is a regulated crypto market which I think will be very interesting because there's real merit… Crypto itself is not the bad guy. Crypto is just software code. It's not the software code, it's all these rogue players and these unregulated exchanges and the issuance of all these meritless tokens, the tokens on the exchanges. All of this crap… It's all going to go away.
If you see this post on a Web2 ecosystem and you have no clue about what Leofinance is here is a brief definition;
LeoFinance is a blockchain-based Web3 community that builds innovative applications on the Hive, BSC, ETH and Polygon blockchains. Our flagship application: LeoFinance.io allows users and creators to engage and share content on the blockchain while earning cryptocurrency rewards.
Over here we refer to users as lions, so are you ready to be a lion here is my referral link
Also don't forget in contributing to the pHBD-USDC pool, and from statistics it looks like we will be able to archive the set target in a few months, let's do our own part in growing the pHBD-USDC liquidity and also take out time to participate in the Leo power up challenge which happens every 15th of each month.
Let's also connect on some of the web2 platform.
Twitter:Hironakamura
Posted Using LeoFinance Beta
---
---