Threads: My First Time Participating On Threads Polls On Web3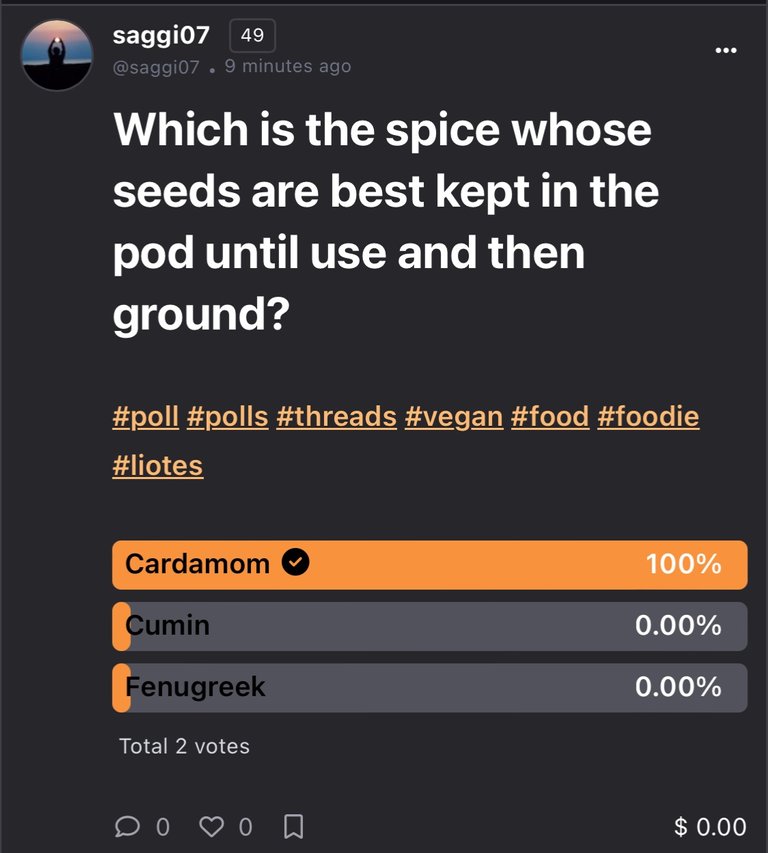 Well for the first time in thread, I have successfully participated on polls. I have been a lion for a year now, and I have witnessed several updates, changes come to the ecosystem which I am really proud of it's growth. The fun fact about the Leo token which is the native token from the ecosystem was once selling above $1 price range? I doubt if some of the new lions are aware of this fact.
Participating in the polls was quite easy, the stressful part is the part where you have to approve the command which some new lions might not be used to which is unlike twitter web2. It was also interesting that I get to see the results immediately after my vote was casted, which is the same experience as that of twitter web2. Well overall the advantage which thread web3 has over twitter web2 is the right for you to earn either by curation or by been active with your threads post and other activities which is grouped under "engagement".
Go thread 🧵 to the moon 🌚 #Leo.
If you see this post on a Web2 ecosystem and you have no clue about what Leofinance is here is a brief definition;
LeoFinance is a blockchain-based Web3 community that builds innovative applications on the Hive, BSC, ETH and Polygon blockchains. Our flagship application: LeoFinance.io allows users and creators to engage and share content on the blockchain while earning cryptocurrency rewards.
Over here we refer to users as lions, so are you ready to be a lion here is my referral link
Also don't forget in contributing to the pHBD-USDC pool, and from statistics it looks like we will be able to archive the set target in a few months, let's do our own part in h growing the pHBD-USDC liquidity and also take out time to participate in the Leo power up challenge which happens every 15th of each month.
Let's also connect on some of the web2 platform.
Twitter:Hironakamura
---
---