Threading The Thread With The New Leofinance UI (Project Blank)
For some reason I was certain that the leofinance team was going to play a prank on us, LOLs! By releasing a blank webpage as the project goes "Project Blank". The team lead for the project made a joke about it on twitter which is a web2 social platform which the Leo thread is trying to mimic and an interactive social media platform for web3 and also providing short content writers too with web3 opportunities.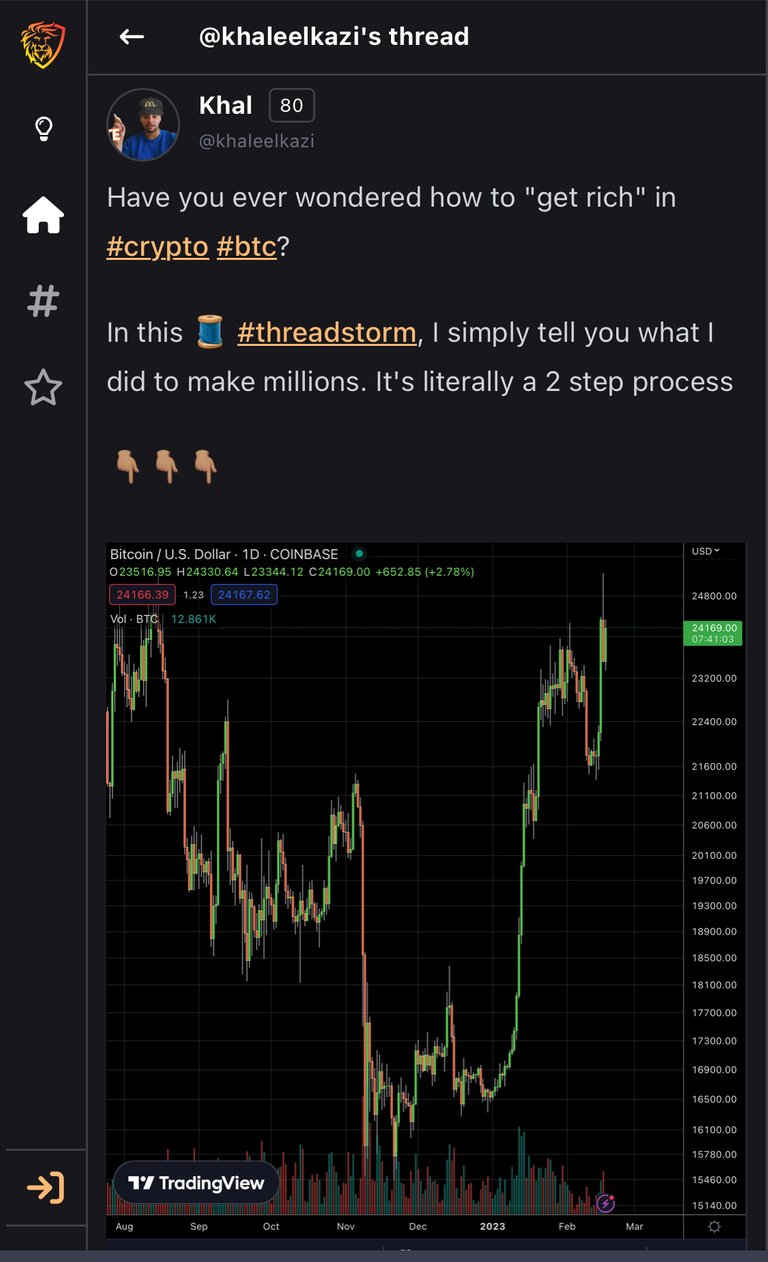 Few days ago Feb14th to be exact it was announced that the said project will be released in an open alpha environment which testing will continue before it's final release. I have been on the platform for some periods and I appreciate the way it has been structured now, but what I really don't understand is why I can only see the thread aspect of the project not the Leofinance it's self.
Another challenge which I faced was signing into the platform as there are no options yet other than hive keychain, which made it difficult for me to access it from my mobile because I don't have hive keychain installed. Well since it's still in the testing stage in couple of weeks it will definitely flesh out, as more features will be added into the system.
If you see this post on a Web2 ecosystem and you have no clue about what Leofinance is here is a brief definition;
LeoFinance is a blockchain-based Web3 community that builds innovative applications on the Hive, BSC, ETH and Polygon blockchains. Our flagship application: LeoFinance.io allows users and creators to engage and share content on the blockchain while earning cryptocurrency rewards.
Over here we refer to users as lions, so are you ready to be a lion here is my referral link
Also don't forget in contributing to the pHBD-USDC pool, and from statistics it looks like we will be able to archive the set target in a few months, let's do our own part in growing the pHBD-USDC liquidity and also take out time to participate in the Leo power up challenge which happens every 15th of each month.
Let's also connect on some of the web2 platform.
Twitter:Hironakamura
Posted Using LeoFinance Beta
---
---