The CZ and FTX Saga Finally Comes To An End
Early this week the Binance boss Changpeng Zhao made it know that they will be liquidating the remaining FTT digital assists in their books saying the FTX has being engaging with political competitors in the industry. The largest crypto platform according to market capitalization and trading volume, came in possession of these tokens by the sale of its equity which was received in BUSD and FTT. The total value of these assets was valued at 2.1 billion dollars.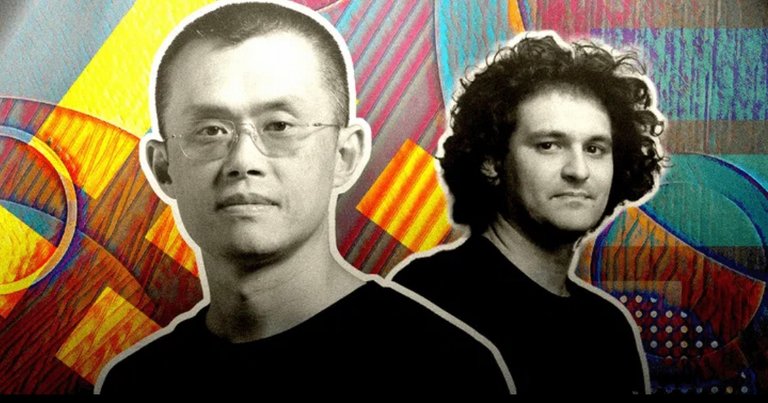 source
Zhao says that;
"As part of Binance's exit from FTX equity last year, Binance received roughly $2.1 billion USD equivalent in cash (BUSD and FTT). Due to recent revelations that have came to light, we have decided to liquidate any remaining FTT on our books."
Well to me the story ain't clear yet, because form he's claims are not exact, and the statement are looking shady;
"Liquidating our FTT is just post-exit risk management, learning from LUNA. We gave support before, but we won't pretend to make love after divorce. We are not against anyone. But we won't support people who lobby against other industry players behind their backs. Onwards."
CZ promised that they are going to make the disposal bit by bit in other not affect the market trade which I really did appreciate because I was practically wondering how terrible this is going to seem in the daily market chat;
"We will try to do so in a way that minimizes market impact. Due to market conditions and limited liquidity, we expect this will take a few months to complete.
Binance always encourages collaboration between industry players. Regarding any speculation as to whether this is a move against a competitor, it is not. Our industry is in its nascency and every time a project publicly fails it hurts every user and every platform."
If you see this post on a Web2 ecosystem and you have no clue about what Leofinance is here is a brief definition;
LeoFinance is a blockchain-based Web3 community that builds innovative applications on the Hive, BSC, ETH and Polygon blockchains. Our flagship application: LeoFinance.io allows users and creators to engage and share content on the blockchain while earning cryptocurrency rewards.
Over here we refer to users as lions, so are you ready to be a lion here is my referral link
Also don't forget in contributing to the pHBD-USDC pool, and from statistics it looks like we will be able to archive the set target in a few months, let's do our own part in growing the pHBD-USDC liquidity and also take out time to participate in the Leo power up challenge which happens every 15th of each month.
Let's also connect on some of the web2 platform.
Twitter:Hironakamura
Posted Using LeoFinance Beta
---
---