Russia Financial Shift To Cryptocurrency Due To The US Financial Regulations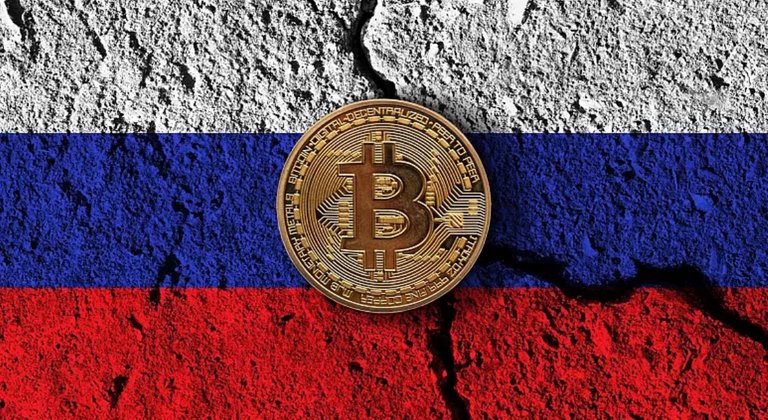 source
Since the economic regulations and restrictions which was slammed against the Russian government due to the geopolitical war between its neighboring country Ukraine the Russian government has turned to other source of generating wealth. In recent reports the war head has successfully embraced digital currencies to the fullest and its current the worlds second largest bitcoin miner just at the tail of the United States.
Kommersant says that Russia has risen to second place in the world in cryptocurrency mining. The United States remains the leader. However, the uncertainty in the regulation of cryptocurrencies there may trigger a new redistribution of the market.We should give kudos to the US financial regularity that has made them reached this point, well not just only the US that faces regulations in mining activities and in cryptocurrency Russia also faces such as said by the news outlet Kommersant.
However, in Russia, in general, the legal framework for miners has not yet been developed, experts emphasize. In addition, sanctions risks are growing both in relation to Russian players and their counter-parties abroad. If you see this post on a Web2 ecosystem and you have no clue about what Leofinance is here is a brief definition;
LeoFinance is a blockchain-based Web3 community that builds innovative applications on the Hive, BSC, ETH and Polygon blockchains. Our flagship application: LeoFinance.io allows users and creators to engage and share content on the blockchain while earning cryptocurrency rewards.
Over here we refer to users as lions, so are you ready to be a lion here is my referral link
Also don't forget in contributing to the pHBD-USDC pool, and from statistics it looks like we will be able to archive the set target in a few months, let's do our own part in h growing the pHBD-USDC liquidity and also take out time to participate in the Leo power up challenge which happens every 15th of each month.
Let's also connect on some of the web2 platform.
Twitter:Hironakamura
Posted Using LeoFinance Beta
---
---