How Possible Is It For Bitcoin To Collapse The Fiat Currencies System
We are all pretty much aware of how influential the word cryptocurrency has been in recent years, of how volatile it is and how it's an alternative to traditional finance when we talk about remittances and preservation of wealth.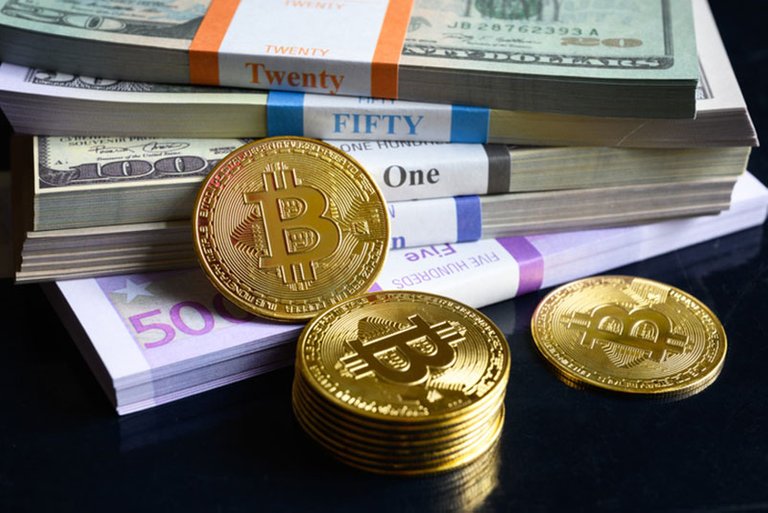 source
There have been several bullish predictions to the primary digital asset bitcoin with some of its failed projects of it reach $100k before the end of 2022, and also it reaching 1 million dollars in value has predicted by Cathie wood from ARK invest.
A renowned crypto analyst Woo is riding on this saying that if bitcoin hits 1 million in asset value it will crash the fiat currency system.
"Bitcoin price above say $1 million per coin could be very unstable. (ARKInvest among others predicts $1 million per coin.) At these corresponding capitalizations BTC becomes a true challenger to fiat, thus it's a price range where fiat collapses."
He says if bitcoin is able to achieve this the government will play it's part in pushing down the price just to protect the dominance of fiat currencies.
"Thus the forces pushing BTC pricing becomes binary, like breaking the sound barrier. There's increasing bearish pressure on BTC as it approaches fiat market caps, while governments suppress it. If the barrier is broken, BTC gets bullish pressure and escapes towards infinity."
If you see this post on a Web2 ecosystem and you have no clue about what Leofinance is here is a brief definition;
LeoFinance is a blockchain-based Web3 community that builds innovative applications on the Hive, BSC, ETH and Polygon blockchains. Our flagship application: LeoFinance.io allows users and creators to engage and share content on the blockchain while earning cryptocurrency rewards.
Over here we refer to users as lions, so are you ready to be a lion here is my referral link
Also don't forget in contributing to the pHBD-USDC pool, and from statistics it looks like we will be able to archive the set target in a few months, let's do our own part in growing the pHBD-USDC liquidity and also take out time to participate in the Leo power up challenge which happens every 15th of each month.
Let's also connect on some of the web2 platform.
Twitter:Hironakamura
Posted Using LeoFinance Beta
---
---