Grayscale Takes On Proof Of Reserves As It Poses As Security Threat
With the collapse of FTX, every crypto exchange is out in gaining their clients trust by revealing their reserves. But Grayscale is in the position that it's going to be a security risk for them if they are to follow suit with other crypto exchanges.
"Coinbase frequently performs on-chain validation. Due to security concerns, we do not make such on-chain wallet information and confirmation information publicly available through a cryptographic Proof-of-Reserve, or other advanced cryptographic accounting procedure.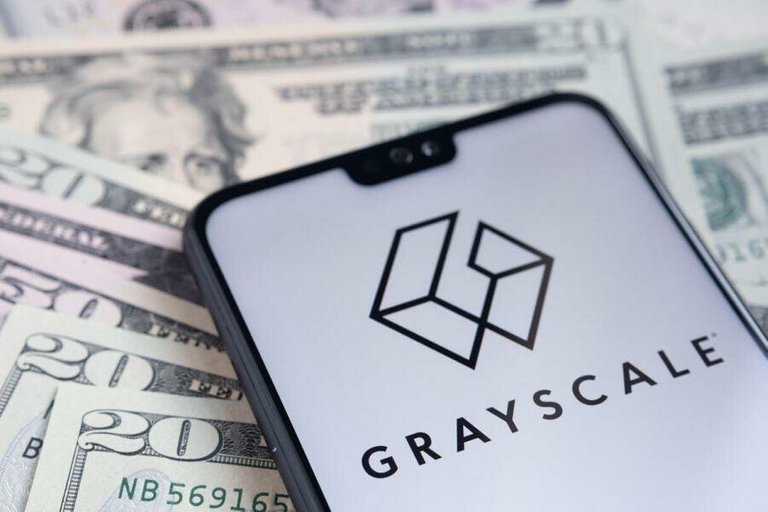 source
We know the preceding point, in particular, will be a disappointment to some, but panic sparked by others is not a good enough reason to circumvent complex security arrangements that have kept our investors' assets safe for years."
From books grayscale is the largest holder of bitcoin with 635,256, which is the total supply of 3%. Well they have kept this secured with their public wallets are not available to the general public. They say that the bitcoin asset is soley owned by the trust and it does not trade or lend it's digital assets.
"Each Grayscale digital asset product is structured as a separate legal entity – a statutory trust for each single asset product, and a limited liability company for each diversified digital asset product – sponsored or managed by Grayscale Investments, but ultimately owned by the product's shareholders.
For example, this means that Grayscale Bitcoin Trust (OTCQX: GBTC) holds Bitcoin — and only Bitcoin — and each share is backed by a proportional amount of the trust's holdings, approximately 0.00091502 BTC per share of GBTC, as of November 18, 2022. To be perfectly clear: these digital assets are owned by GBTC and GBTC alone."
If you see this post on a Web2 ecosystem and you have no clue about what Leofinance is here is a brief definition;
LeoFinance is a blockchain-based Web3 community that builds innovative applications on the Hive, BSC, ETH and Polygon blockchains. Our flagship application: LeoFinance.io allows users and creators to engage and share content on the blockchain while earning cryptocurrency rewards.
Over here we refer to users as lions, so are you ready to be a lion here is my referral link
Also don't forget in contributing to the pHBD-USDC pool, and from statistics it looks like we will be able to archive the set target in a few months, let's do our own part in growing the pHBD-USDC liquidity and also take out time to participate in the Leo power up challenge which happens every 15th of each month.
Let's also connect on some of the web2 platform.
Twitter:Hironakamura
Posted Using LeoFinance Beta
---
---