I want more LEO ... so decided to powerdown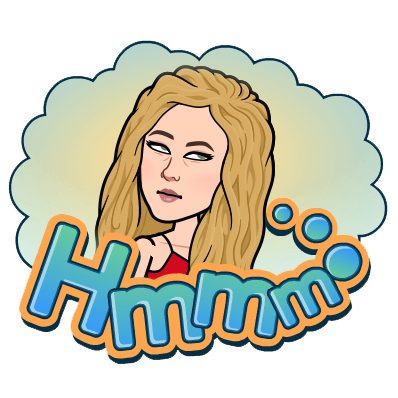 Ow Hell, that sounds strange, doesn't it?
Today I saw something on discord, and I got a shock through my brain, why hadn't I realized this much earlier? I want more LEO, but with only posting and curation it is not going as fast as I would like. I don't have a Fiat to stick in for a while… and now to keep hoping for something that will not happen is not getting any better. Then I saw someone tell that a full power down was used to pool in the bLEO / BNB pool in CUB, and convert the earned CUB back to LEO. And I suddenly thought, damn… that's a very good way idd.
The amazing return on CUB
That pool on LEO simply gives a 200% return, and you really cannot save that with curation. Of course I also see nice rewards for blogging, but as we all know, more and more bloggers are active on LEO. Happy! And so the reward pool is also being spread further, which makes more LEO owners, but which also makes it more difficult to grow your LEO stake significantly.
NOT SELLING ... NO WAY!
Well, long story short… so I decided to do a powerdown too. And not to sell. No no, but to place in the bLEO / BNB pool on CUBdefi. With the aim of doubling my LEO stake, or more. Depending on how it goes, of course. But that is the goal… and I have now placed the first powerdown in the pool. And as you can see, I am still a long way from where I want to be… but hey, it will certainly grow. And the 0.62% per day is more than what I can earn with curation on a daily basis. Regardless of the number of bLEO / BNB that is now in the pool, it gives me more.
It'll hurt at first ... but not for long!
The other side of the story, of course, is that my voting power decreases in value over time… yes, unfortunately. I think that's the least part of the story. But on the other hand, I naturally hope to become stronger through this move. So it is not intended to empty my account, but to make it stronger in the longer term. And sometimes you have to take other paths for that… I don't think that I really do a full powerdown, but that after two times or so I will stop the powerdown and from then onwards put the earnings back into the pool. That has the same effect in the long term, but in the end it is all meant to make my account on leofinance stronger. Because it is not only that you earn something yourself, and that you are very happy with it, it is also a certainty that others are also happy when they earn something on leofinance. And that really requires an account with some voting power. I want to give!
If possible even more important actually as earning yourself.
Live from Leofinance?
Now I am not going to lie about it, I am happy with every LEO that comes into my account, but I also like that by staking LEO I also get the power to give something to other people. It can make so much difference. We have of course been reading stories for a long time that people in, for example, Venezuela can make a living from Leofinance. And although that will remain a dream for me for a while, you will have that if you live in a more expensive country… I just think it's great that there are people for whom this is a possibility. That there are people who simply earn more with Leofinance than if they were employed for a month.
Blogging and crypto together are game changers for many people
Blogging for cryptocurrency is a real life changing opportunity for many people. A game changer like I could not even have imagined 4 years ago. Because even though I can't make a living from it myself, it was also a life changing moment for me when I ended up on "that other platform", and slowly found my way to the other communities. And now it is time to change that again, and by first temporarily removing my Leo stake, I ultimately want to continue with a lot more voting power. Because how nice should it be to give someone else a smile of joy on the face with a click on that button. To know that with just a vote that costs you nothing, you can change someone's day for the better. That's where the bit of "social" comes back to me. And unfortunately I don't yet have that power within Leofinance or Hive. But what isn't can come… IF I do it the right way.
Make use of the opportunity while it lasts!
Thanks to the Leofinance team, we now have an extra opportunity to earn something EXTRA within a familiar circle. And I want to take that opportunity to make my account stronger than ever before.
To give back to others what I have received here several times ...
The feeling that you are appreciated.
Posted Using LeoFinance Beta
---
---