This Week in HELIOS 👀
Helios purchased with HIVE by user!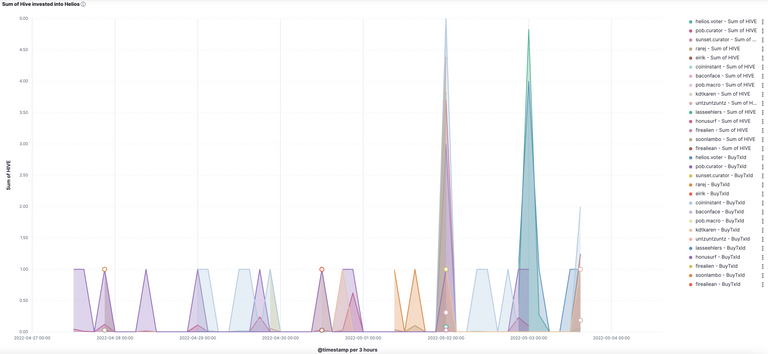 I'm really starting to love my Elasticsearch, especially with Kibana for analyzing data. I admit that I still have a lot to learn about the charts and graphs, but it's not work when it's fun, especially when it comes to gleaming juicy blockchain trends off the data that's always buzzing around the HIVE.
Now that i've finally got my data systems streamlined for collection, my next job is figure out how to use them & create more charts demonstrating the trends.
More Helios Token Statistics:
Every time I look at these charts I see someone new, that's good news!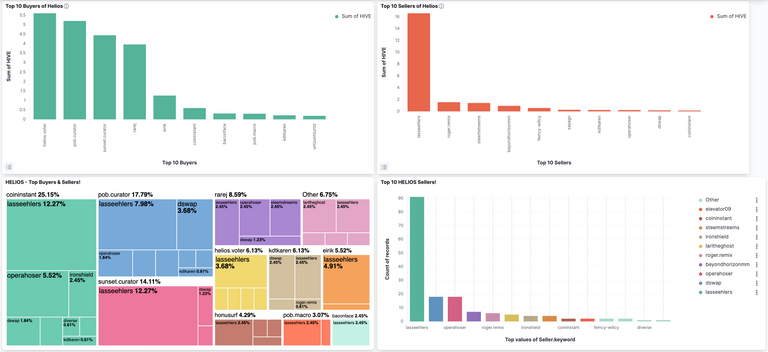 Below we have the Top Buyers and Sellers of the week. @laseehlrs is the number one seller, consisting of over half of all HELIOS sold. He had to sell it to someone, and it looks like the bulk of that went to @coininstant, @pob.curator, @sunset.curator!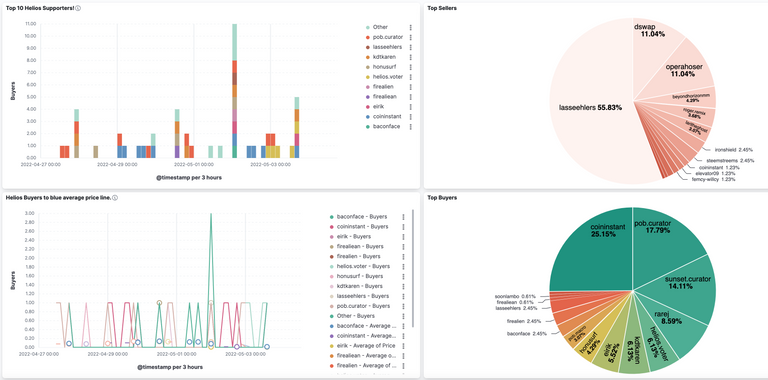 HELIOS / HIVE Flows past 2 weeks!!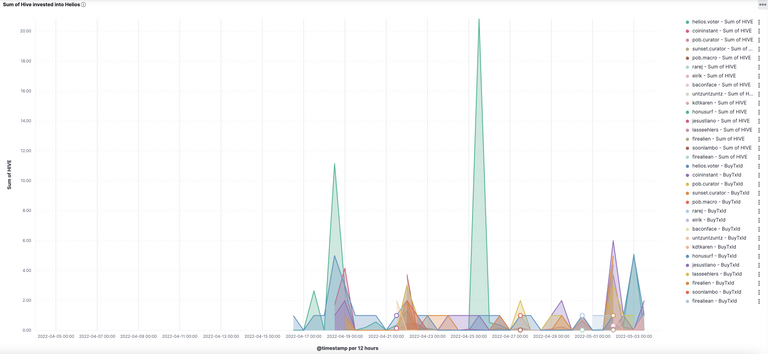 Price Chart from HIVE Engine!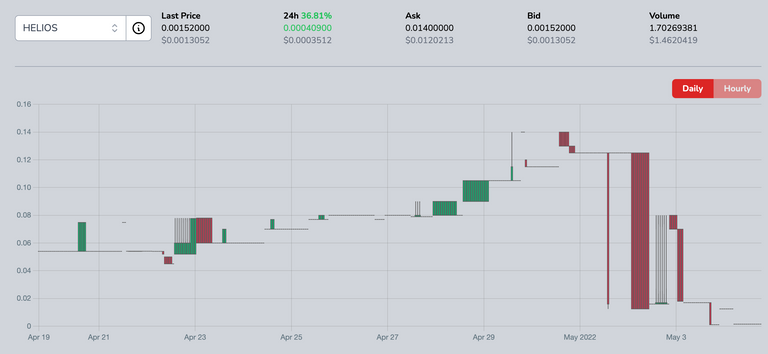 Although the charts show a lot of sellers, and a huge price correction, the mere fact that we have buyers buyers stepping in on the dips is encouraging. HELIOS will pump again, it's only a matter of time, especially with the latest HELIOS burn alternatives for the token. This week in HELIOS was rough, but hopefully we'll look back and see this early phase was only a rough patch, and really the beginning of the multitude of HELIOSPHERE to come.
Follow @helios.voter for more HELIOS Updates!
---
---