Introducing - 🚩HIVE HELIOS Defender 🚩- Burn-To-Downvote Contest - Win 5000 HELIOS Challenge! 🔫 🔥🔥🔥
Have no fear… HELIOS Burn-to-Downvote is here!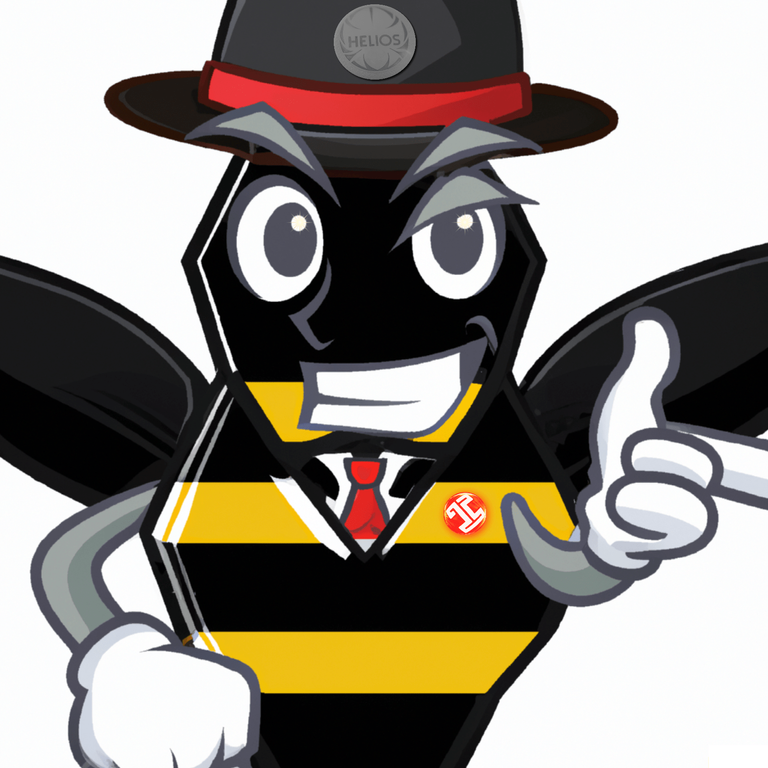 HELIOS... Making it easier than ever to block spam!
HIVE is a decentralized platform that belongs to all of us. As members of the community, it's our duty to ensure it operates at its fullest potential. To help combat abuse on HIVE, the team at HELIOS has introduced a new downvote feature that allows users to burn HELIOS tokens to send downvotes to posts or comments that are deemed to violate community standards. Please note that this feature is available to anyone who is not currently on the @spaminator blacklist, & can only be issued to non-whitelisted authors for the first 6 days of a post. To use this feature, visit https://flag.helios.surf to burn HELIOS for downvotes securely with the HIVE keychain.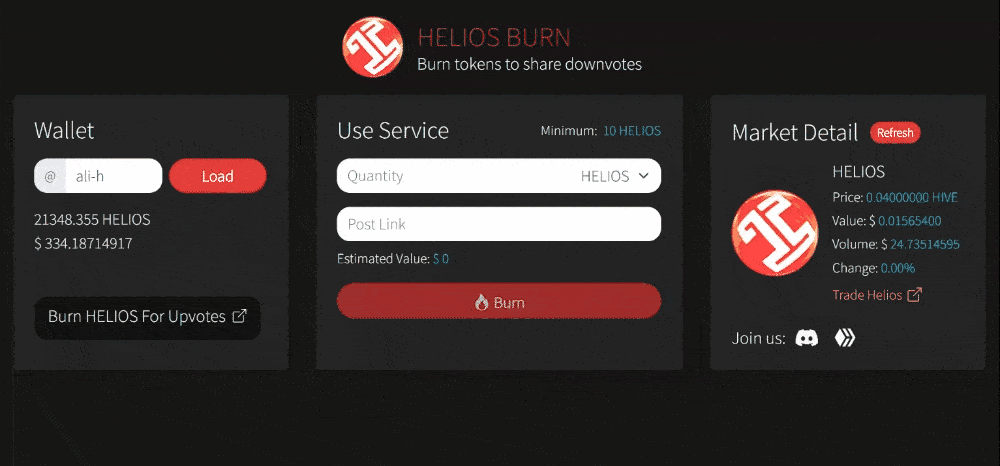 What do you mean by "Non-Whitelisted Authors"?
Whitelisted authors on HIVE cannot be issued a flag by @helios.voter. These users include select top authors on HIVE with a high reputation score for excellence, the top 20 HIVE witnesses (to name a few), HIVE developers, HIVE whales, & @helios.voter delegatees who delegate 1250 HP (standard membership) or more are automatically whitelisted from downvotes. If you think we missed you & would like to be added to our whitelist, please reach out to us on discord at our #downvote-whitelist-appeal channel.
Why should I participate?
Participating in the downvote feature helps improve the overall quality of content on HIVE. By downvoting bad actors there are more rewards available for good content creators. Protecting the integrity of HIVE is a collective effort and everyone's participation is necessary. The developers at HIVE implemented the downvote feature for a reason, and it's important to utilize it to its fullest potential. Additionally, @helios.voter receives a substantial amount of delegations from the community, so we feel a responsibility to give the community the option to utilize their downvotes. By using HELIOS downvotes, the community's downvoting power can be maximized for protecting the HIVE.
What's the best way to use the system?
The most effective way to use the downvote feature is probably to create a separate, anonymous account for issuing downvotes, typically an account that is not connected to your primary blogging account to avoid retaliation. To aid in this matter the team at HELIOS is currently working on a system for burning HELIOS tokens for creating new accounts, stay tuned for that official announcement soon!
Once you're ready to begin defending the community from the "bad actors", the next step is to locate the abusers who are being tagged by @spaminator in real time on the blockchain at https://hiveblockexplorer.com/@spaminator.
Announcing the very first HELIOS HIVE Defender Contest!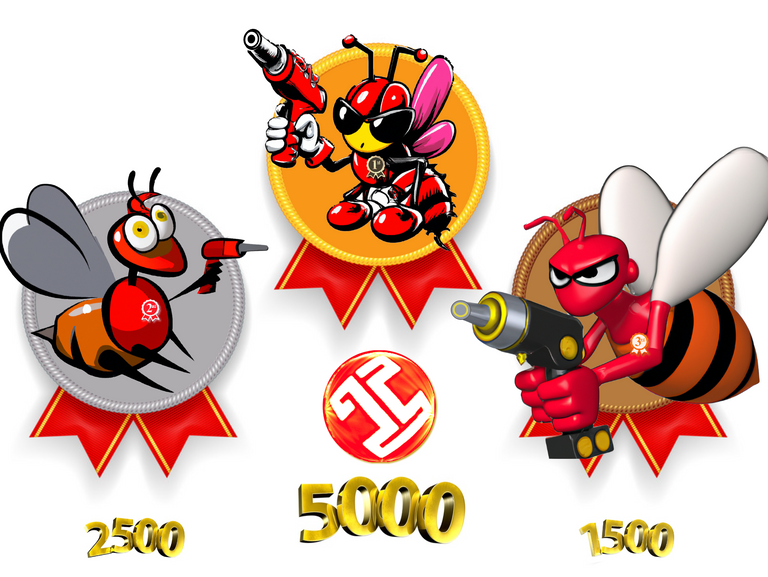 To celebrate the launch of our flagship flag program, the team at HELIOS is pleased to announce our very first-ever downvote contest initiative for "FLAG February" 2023! This contest will run throughout the month of February (01-28), with the top three HELIOS downvote defenders winning 5000, 3000, & 1500 HELIOS respectively. 1st place goes to the most HELIOS burnt for downvotes, 2nd place goes to the runner-up for most HELIOS burnt for downvotes, and 3rd place will go to the user with the most downvotes cast overall.
Contest Rules...
We will be checking all the downvotes, only true spam, plagiarism, farming, & flags for over-rewarded posts will be counted. If we think entrants are flagrantly abusing the downvote system for personal gain in this contest they will be disqualified. Please "Kokua" & help us make this a positive experience for everyone because with great power comes great responsibility.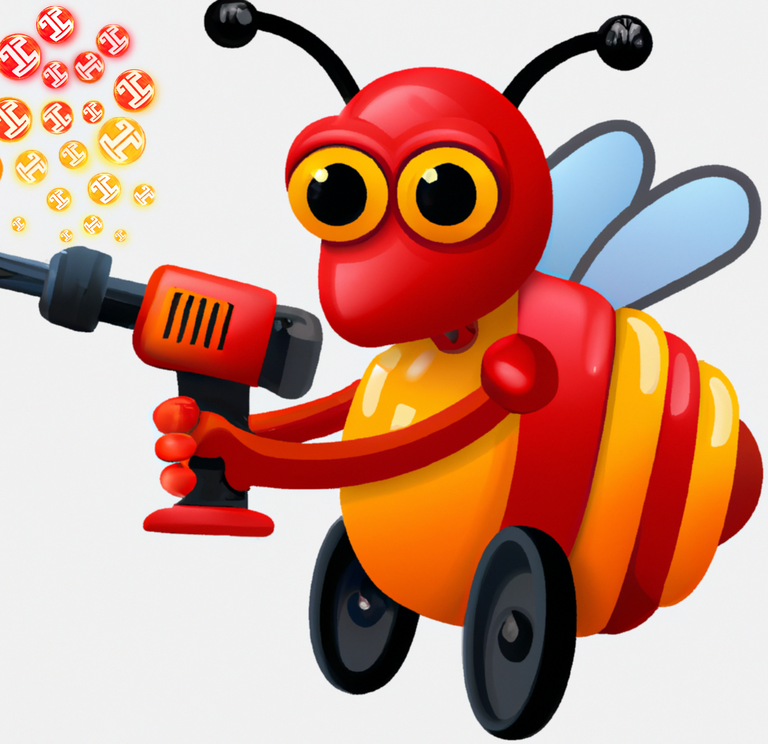 While it may be great to participate in defending the HIVE to win some HELIOS, the satisfaction of contributing to the improvement of HIVE should be your primary goal. Additionally, burning HELIOS to issue downvotes may increase the value of the community as a whole in the long run through improved reward pool dynamics created by users like you!
How do I get HELIOS to Burn for Downvotes?
The most effective way to get HELIOS, while supporting the HIVE community, is by delegating HIVEPOWER to @helios.voter which earns 20% APY paid daily in HELIOS tokens. Another way to acquire HELIOS tokens is by purchasing them on the hive-engine.com internal market. Remember, HELIOS tokens are all HELIOS miners too, just holding them (no staking required) earns you daily compounding dividends of HELIOS at a rate of 15% APY! Remember that when you burn HELIOS tokens to issue a downvote, an additional 30% is sent toward the downvote, therefore a small amount of HELIOS can go a long way in defending the HIVE, meaning that if we all work together everyone's delegations can go a long way for defending the HIVE.
The Latest HELIOS Updates you may have missed:
We've been working hard to improve all aspects of the HELIOS community user expierence. In our latest updates we reduced the HELIOS Minimum Burn quantity from 20 to 10, & also added tiers to the membership for delegators.

The new membership levels are as follows:
Premium - Minimum HP Delegation 5000. This is the top Tier for getting your burn-to-vote prioritized in the queue.

Advanced - Minimum HP Delegation 3500. The advanced tiers burn-to-vote will be prioritized in the queue behind the premium membership calls.

Standard - Minimum HP Delegation of 1250. The Standard Tier is the first tier to come with automatic whitelisting from the downvoter. Burn-to-vote will be prioritized in the queue behind the advanced & premium membership calls.

Basic - Minimum HP Delegation 250. Burn-to-vote will be prioritized in the queue after the advanced, premium, & standard membership calls.

Freemium - Any Delegation amount under 250 is the Freemium membership level. These Burn-To-Vote calls will have the longest waiting queues, so it's better to try to join one of the higher-listed memberships(above) for a better chance at your next upvote.

& Always Remember... Let the HELIOS POWER be with you!
DELEGATE HIVE POWER to @helios.voter -- *Earn 20% APR!
HODL HELIOS & earn -- 15% HODLER Rewards!
BURN HELIOS & earn -- 30% ROI on your posts!
*APR may vary slightly due to the price cap mechanism to reduce token mint rate & increase demand which could result in a lower APR but also increase the value of the token due to supply & demand.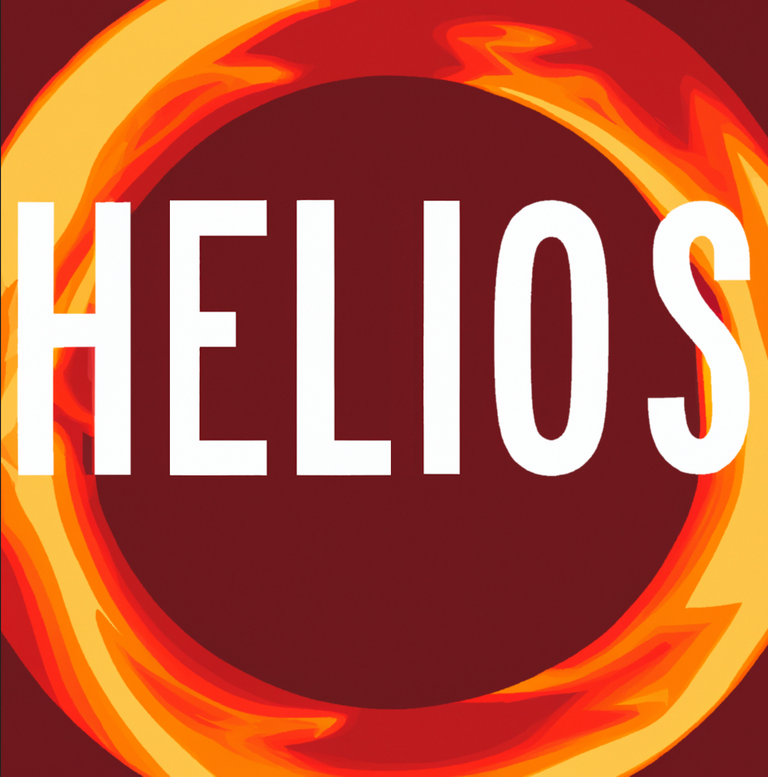 Also, contact us on the official HELIOS-VOTER Discord Channel or send a discord message to coininstant#9760.
Hive's Helios defender.
---
---