Burn HELIOS tokens for Rewards is live! 🔥
We are very excited to announce the automation of our latest HELIOS BURN Mentorship program for rewards is finally complete! A few months ago we launched a pilot program where we enabled users to burn tokens for rewards for a few weeks, however after that initial trial run it became apparent that the program needed to become automated, so we did it.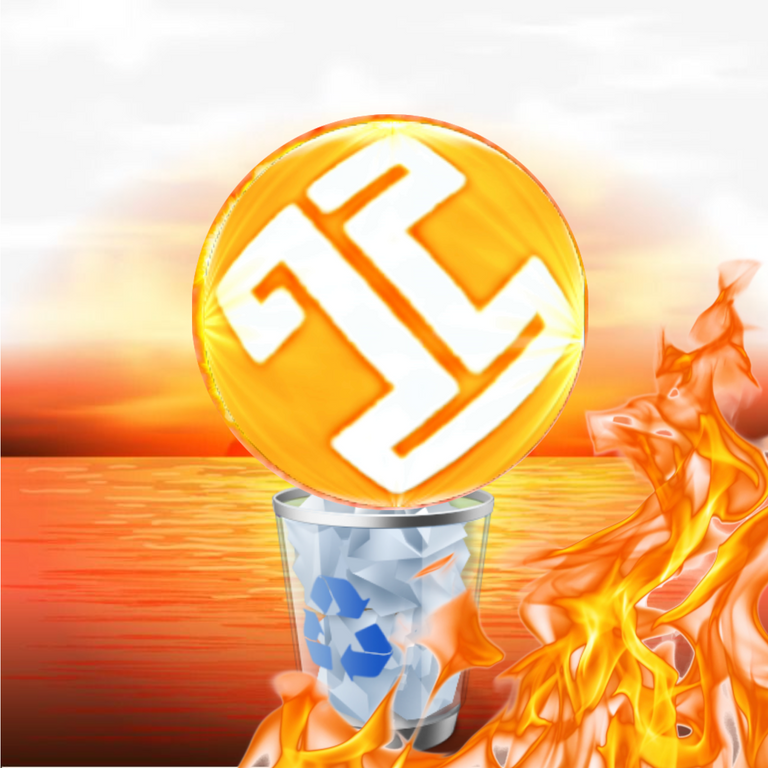 How does it work?
It's simple, send at least 20 liquid HELIOS tokens, with the desired post url in the memo, to @helios.burn to activate your HIVE rewards on the post.
The logic is simple, the bot checks (the current token price + last day token price) / 2 and then shares a 30% profitable upvote on your post. When sending HELIOS, (as stated above) simply supply the post url which you would like to mentor rewards in the memo with the transaction, and the HELIOS bot will take care of the rest.
Users can send an upvote to anyone's post, just not to any comments. Users will never have to worry about sending too much HELIOS because if you send more than the voter can handle in a single transaction, the excess HELIOS tokens will be automatically refunded back to you.
The best way to get started is to simply test it out any time by sending your HELIOS through HIVE-Engine.com, to be placed in the voter queue for rewards. Once the voting power of the @HELIOS.VOTER reaches 98.25% the queued rewards will be processed. Here's a screenshot below of how simple it is to do on hive-engine.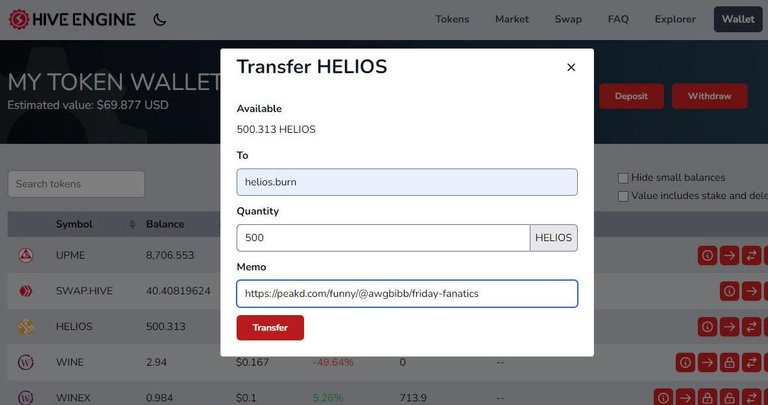 Rules:
You can only Burn HELIOS on a post that is less than 18 hours old, otherwise, you will be automatically refunded.
This burn bot will not work for comments, banned accounts, or blacklisted users!
There is no Burn for Downvote feature active at this time, however, if this catches on we may plan to add that feature in the future to help people take advantage of our available downvoting power to help fight abuse.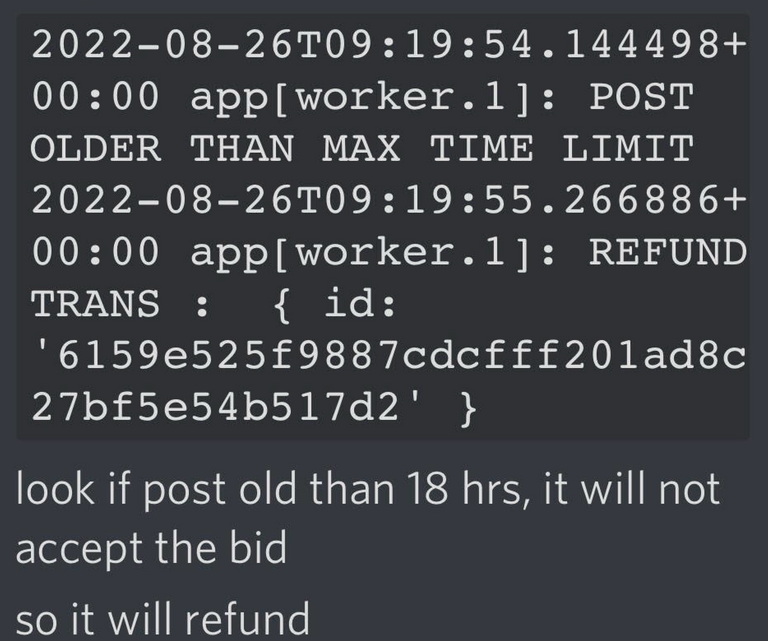 Please Note: In order to participate, you have to be in good standing with the Hive Community, meaning you cannot be on any blacklists and expect to use this system.
Here is a screenshot (below) of the logic behind the HELIOS Burn Reward Bot!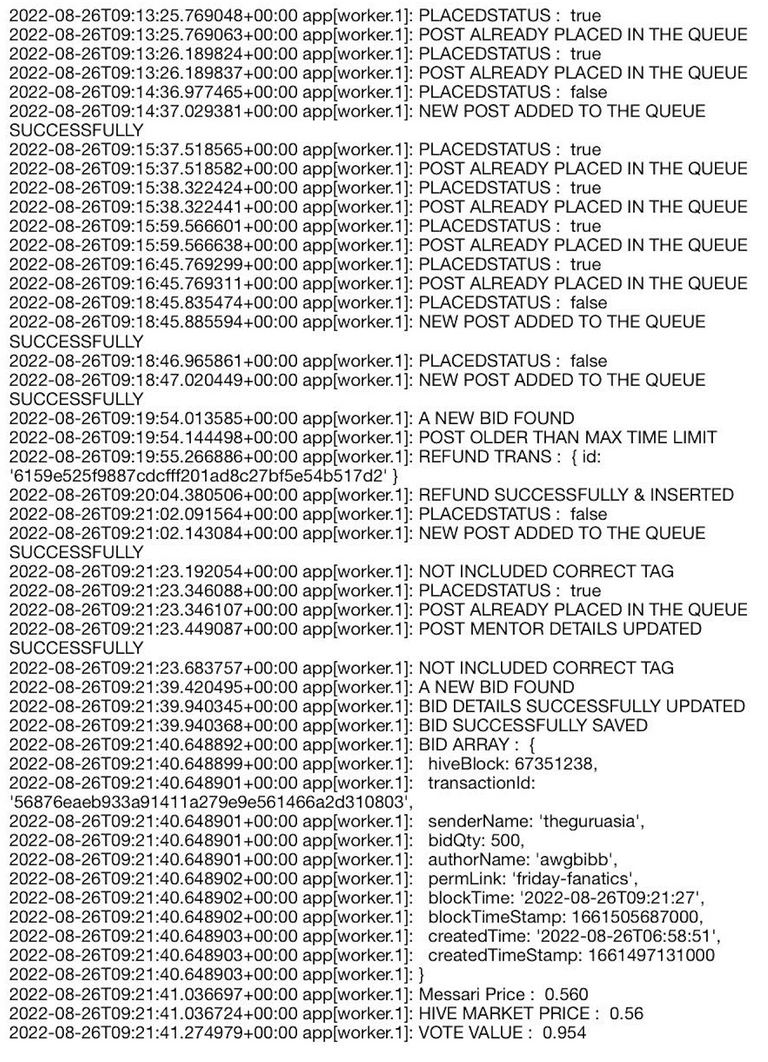 This is what it looks like when a refund is triggered: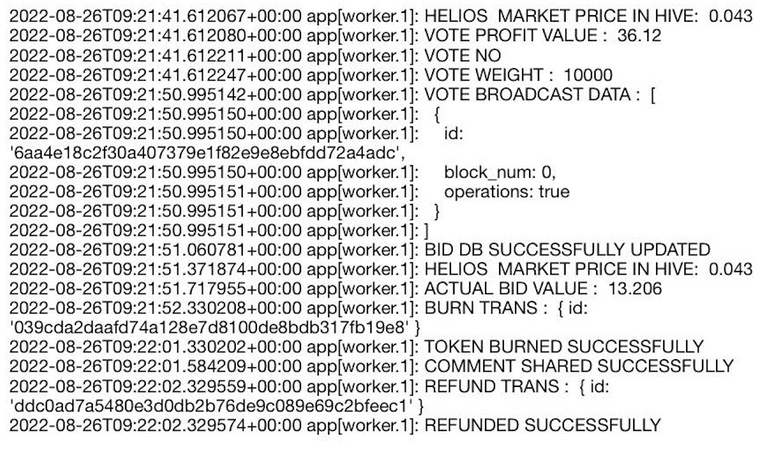 This program is very new, so we're asking the community to try it out and let us know what you think. If a problem does arise we would like to hear about it, the best place to contact us would be here, or on discord. We hope to add this feature for the HELIOS token to add some instant value to the token holders. There isn't much liquidity on the market currently, so this will give holders another way to spend their tokens, thus should bring in more bidders, giving them more utility and value in the long run. There are only 1 Million HELIOS tokens max supply ever, they are trading at a meager price, so the more that get burnt up forever the more valuable they will become. If you have any questions please leave them in the comments below. It's time to burn some HELIOS!!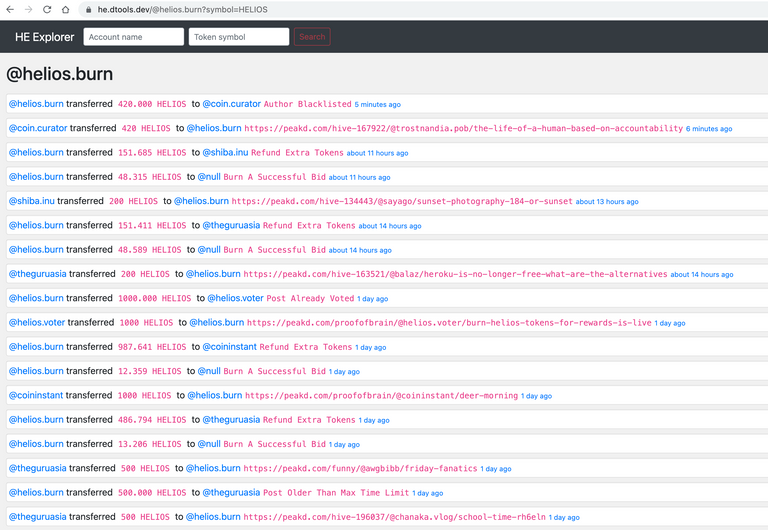 ---
---