The Gate.io voting competition is live! Vote for
Hello!
This is a gentle reminder about the competition already going on, and it will be over soon.
The gate.io voting competiton is on, it will be coming to an end June 24th at 04:00 UTC. Read more about it and how to vote here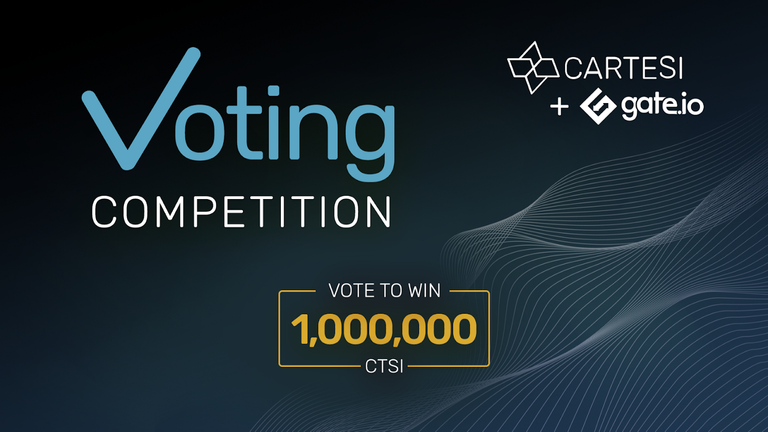 Voting for CTSI makes you eligible for the 1,000,000 CTSI airdrop amongst others. You also get the chance of getting a share of $7,500 in CTSI if you refer at least 5 people to vote for CTSI.
In addition, 5 lucky winners will win $100 in CTSI each in a lucky pool on Twitter. Check the tweet
What are you waiting for? Vote for CTSI today!
https://www.gate.io/poll/votelist/20
CTSI is a great project focused of solving problems for DApp developers, it is simply the operating system for DApps
---
To know more about the Cartesi project:
Website || Twitter || Discord || Telegram
---
---