View of Sunset at Bhanjanagar Dam
Believe us, it was one of the most enchanting sunrises that we have seen.
📍 Bhanjanagar Dam, Ganjam
The first picture (a) shows a lilac afterglow high above the fading light of a brilliant early fall sunset. The cirrus streaks in the foreground have long since become shaded, but in the center of the view, a distant tropospheric cloud tower below the horizon is casting a dark shadow across the afterglow. Blue light scattered downward through the thin cloud producing the afterglow, mixed with the red light which illuminates it, is responsible for the lilac hue. The middle example (b) shows a red-orange afterglow produced by a thicker aerosol cloud. The nearer parts are being illuminated by light that has passed through the troposphere and is therefore strongly reddened. More direct sunlight illuminates the brighter region close to the horizon. A similar cloud, viewed through a hazier lower atmosphere, appears in photo (c). Because of the haze, there is increased attenuation (especially along the horizon), and the intense colors of the previous example have been replaced by paler shades of pink and white.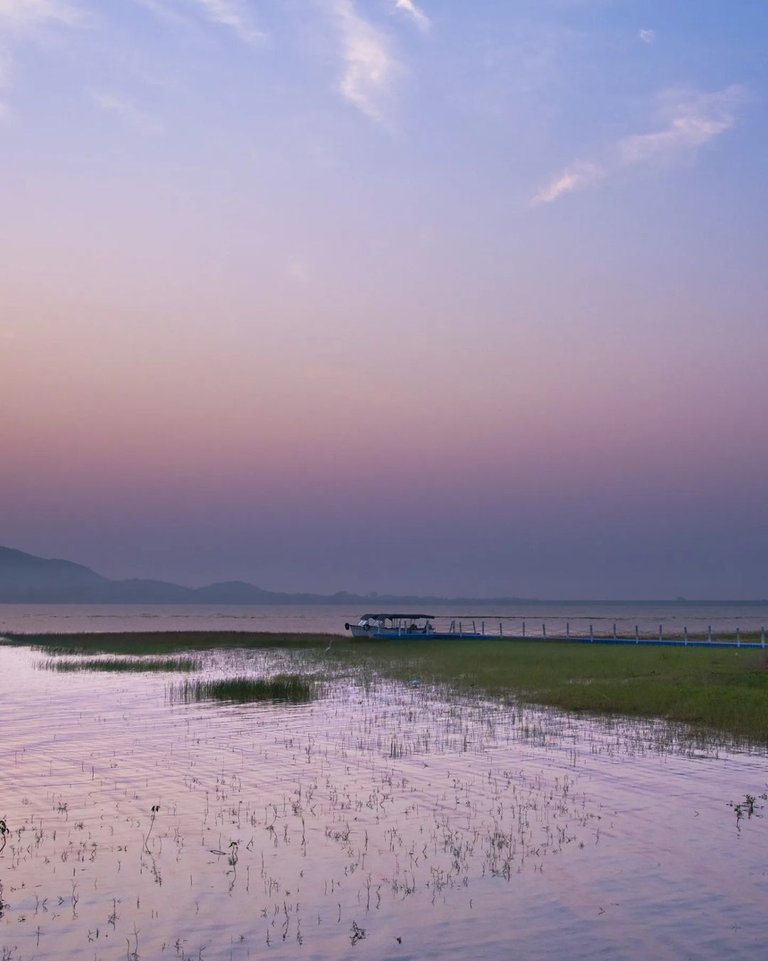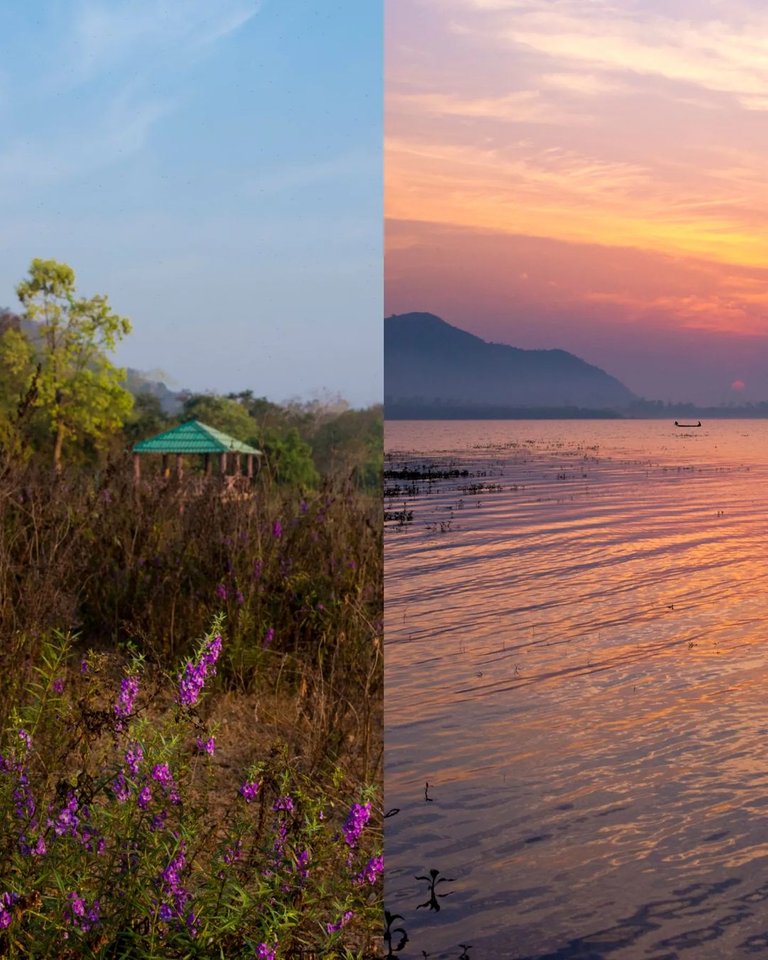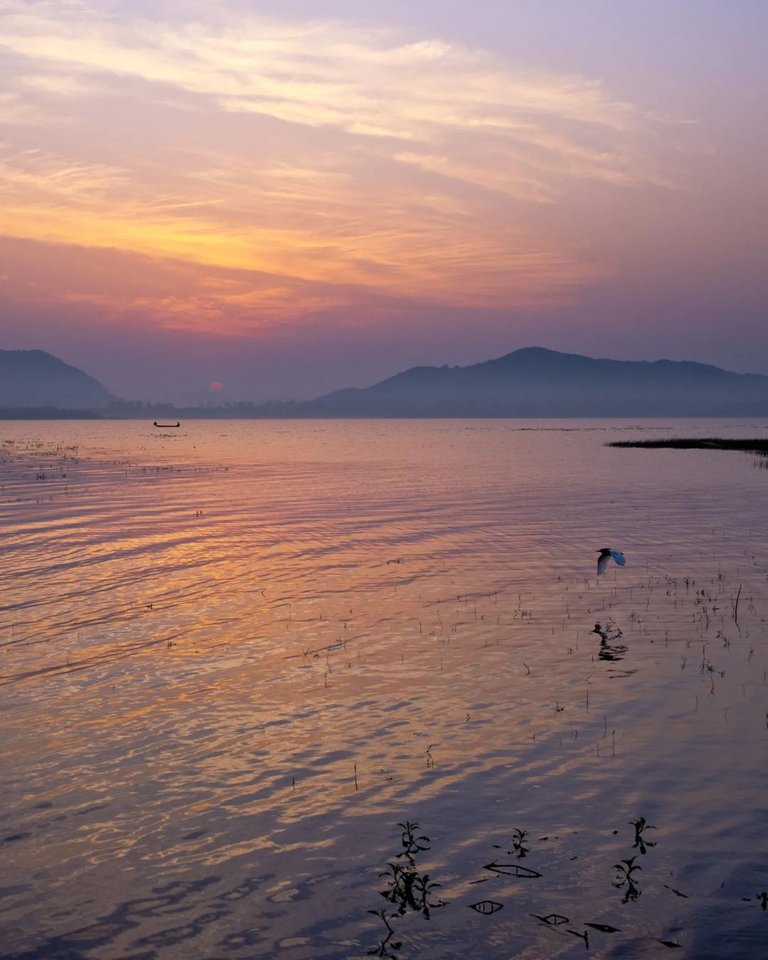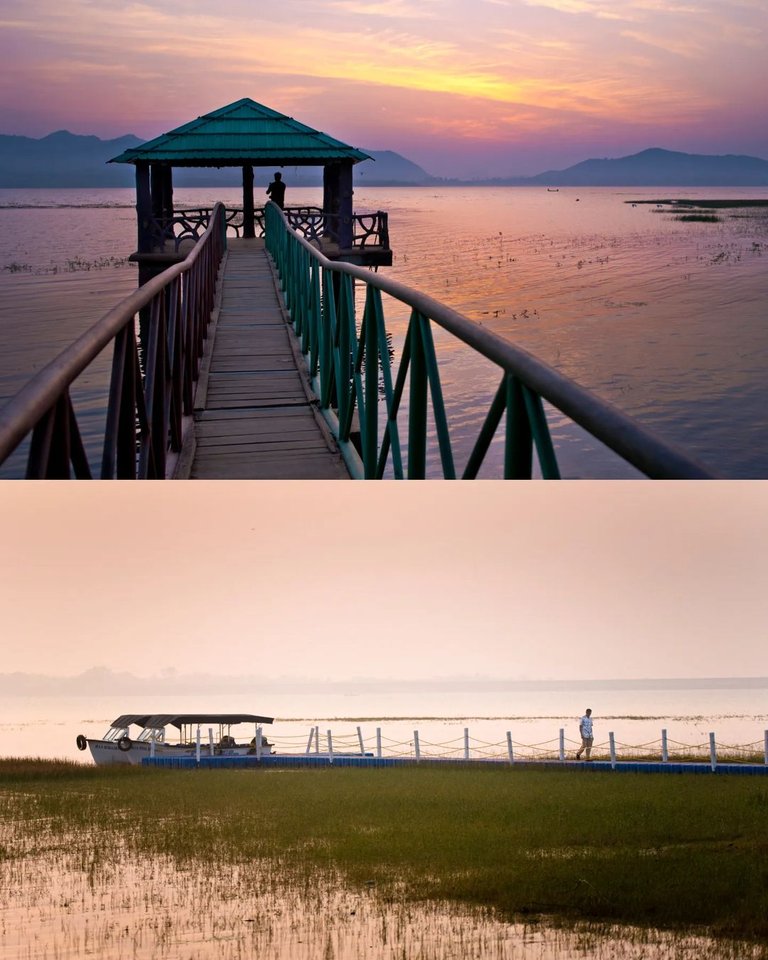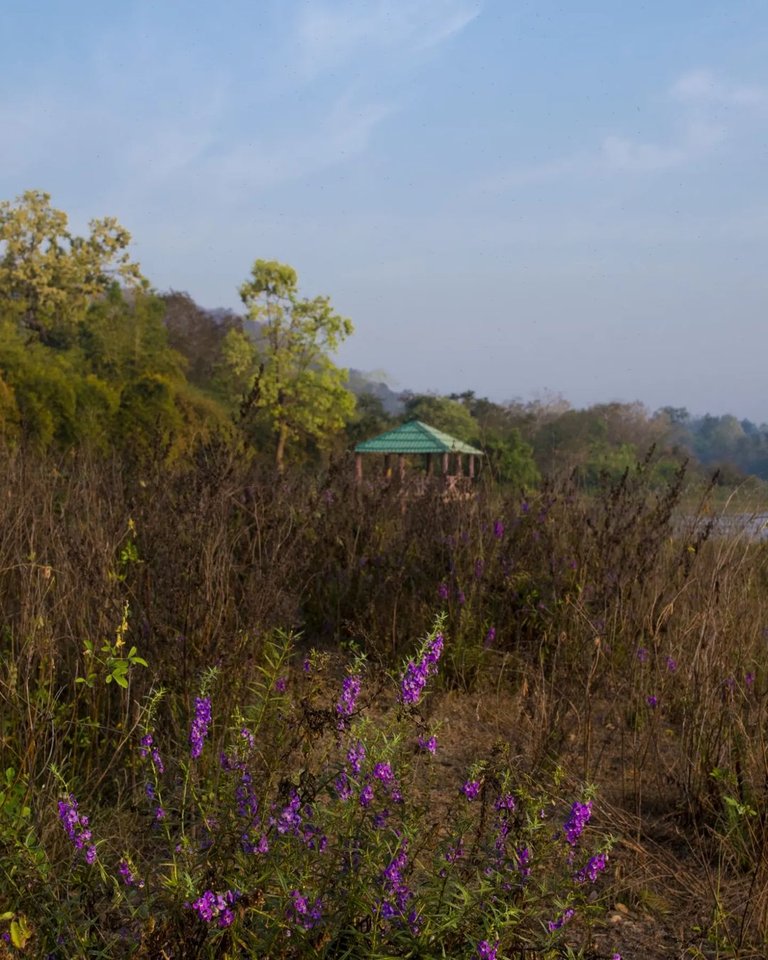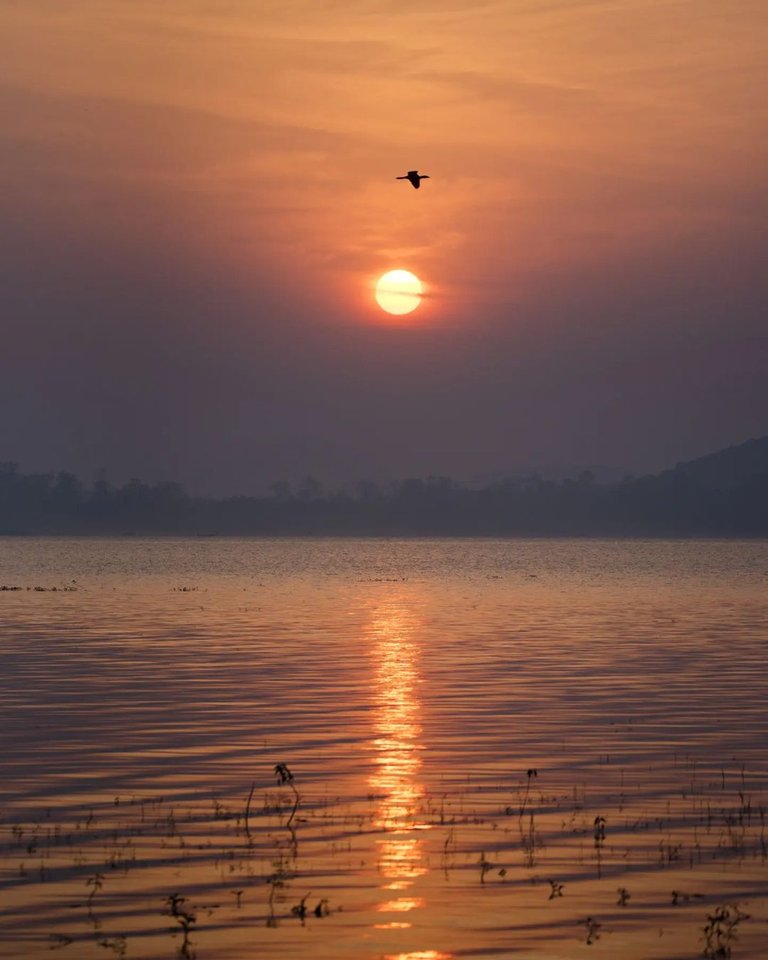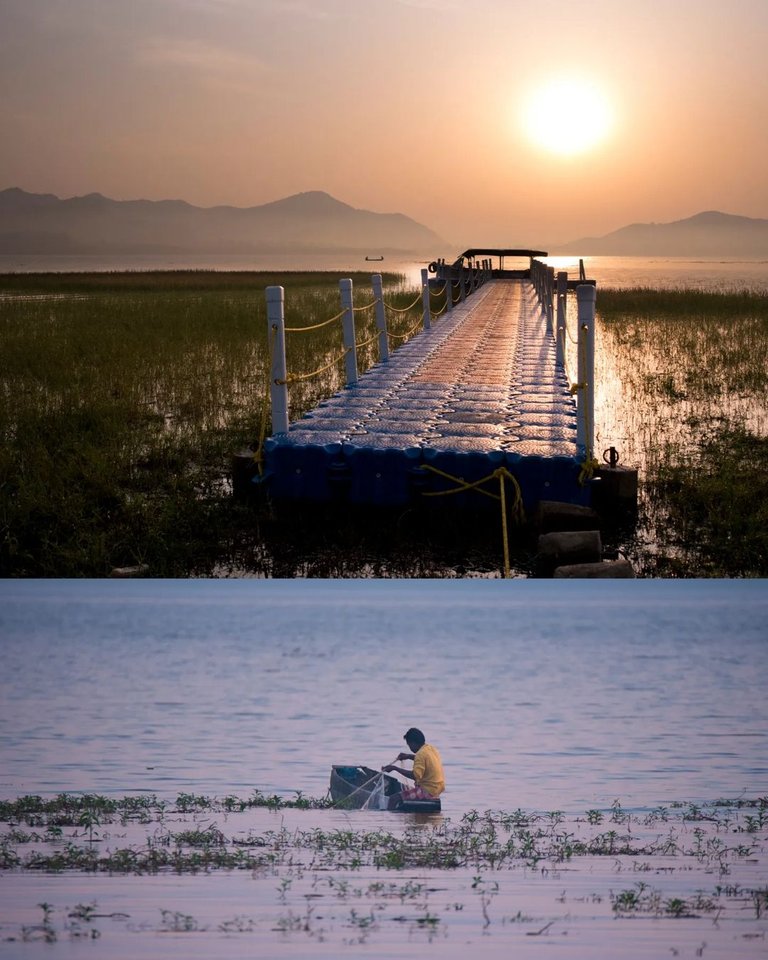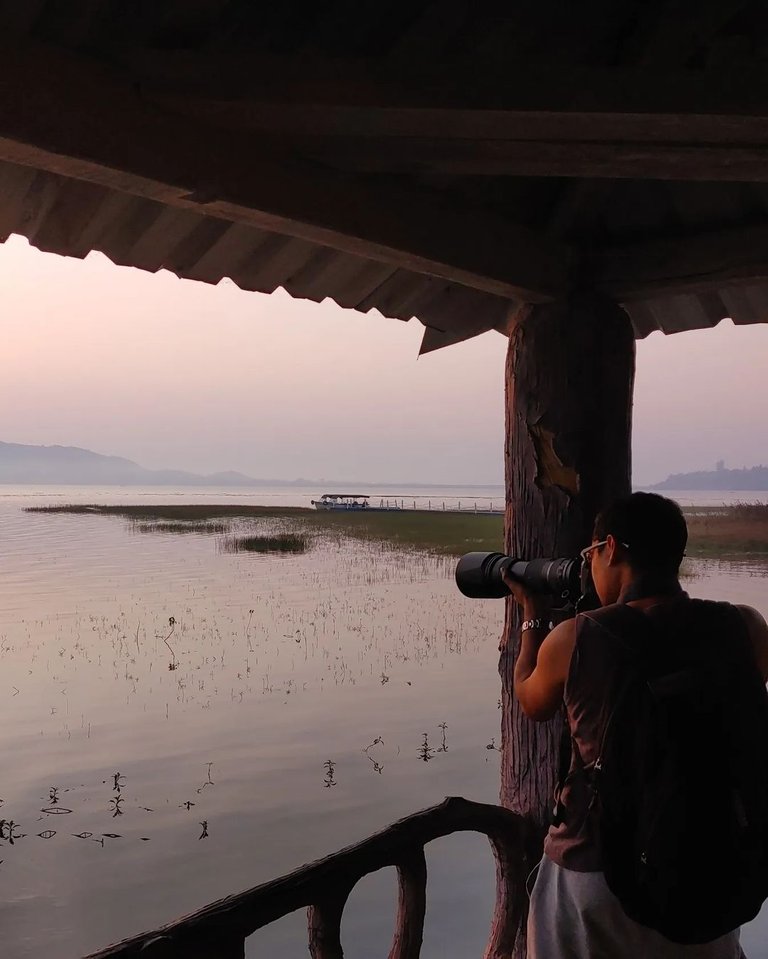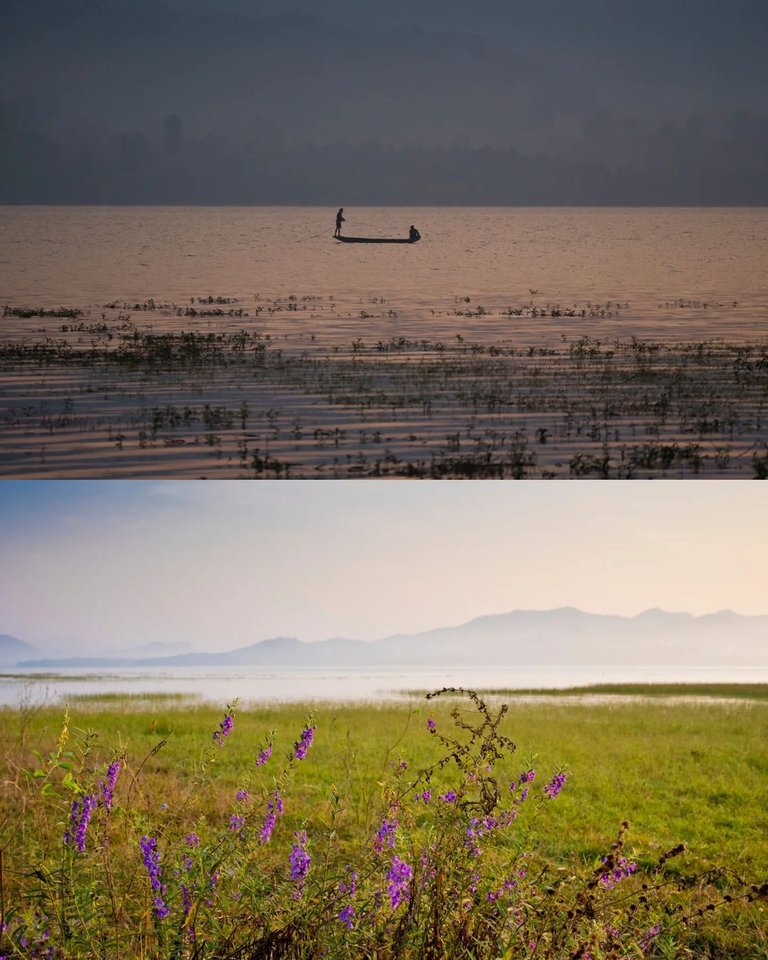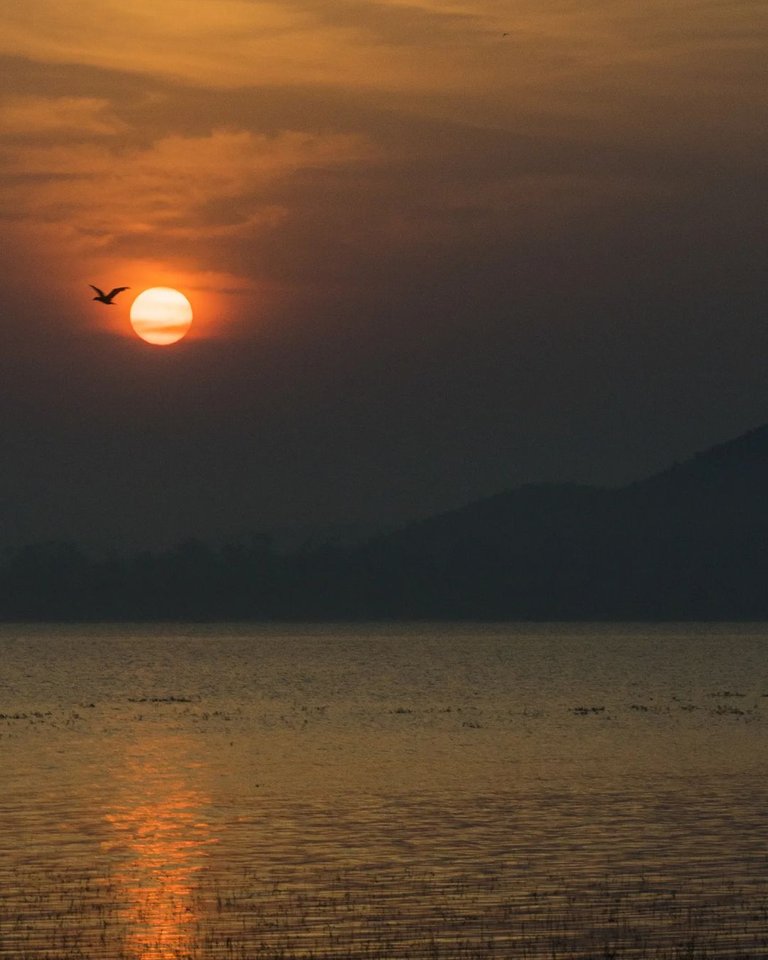 ---
---