FUN token by freebitco.in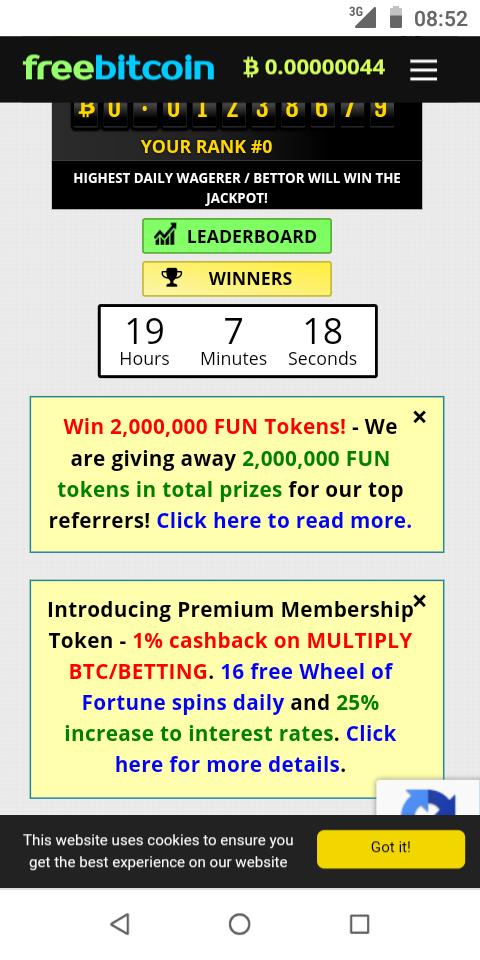 Freebitco.in is the most popular and reliable Bitcoin faucets that have been paying people for a long time,many users have been able to earn so many free bitcoins via the platform....
On the platform they also have various betting programs which enable you to be able to earn up to x10 of your bets with your cryptos..... and they also have various investment programs that are interesting and profitable........
So recently the FreeBitco.in have decided to introduce another Premium Membership program which is actually been powered by the FunFair (FUN) token!.....
With the token you can actually A 1% cashback on all your MULTIPLY BTC / BETTING wagers on the platform.,you also get up to 16 free Wheel of their Fortune spins daily and also get a 25% increase to interest rates just by actually buying and also holding the FUN tokens in your FreeBitco.in account.....so easy and simple....
Just actually buy the FUN tokens and jusy ensure that you hold them in your FreeBitco.in to get the maximum benefits from the token...
The FUN token is really tradeable on many multiple exchanges which includes Binance, the Bitfinex, OkEx, the HitBTC and also Changelly!....
The FUN token is an awesome token with such an awesome platform like freebitco.in been supporting the token massively....
And right now the FUN token price is doing well and affordable....so right now is the best time to invest on it....
---
---