How to use the Noise Cash to grow your Hive account...

Hello all friends.
Many of you already know about https://noise.cash/
If you are now aware then I must mansion that Noise Cash is Social Microblogging App Fueled by Bitcoin Cash Tips Gathers Traction. It is similar to the twitter and used for the microblogging. If people like the content and click on heart that means you will get tip in BCH. Good thing is you will get the tip instantly in your wallet. The tip amount is governed by the algorithm and no concept of staked currency. So if some one give to heart that means you will get some BCH in your wallet instantly.
---
How to use the Noise Cash to grow your Hive account
One way is to use the platform and collect the BCH in your wallet, then convert BCH for hives on exchange, then transfer the Hive to your account to power up. This process take time and their is some lose of currency in the form of free.
---
I will share another way which is simple and involved less efforts.
If you have a Hive account then you must be familiar with the Hive engine.
In second way you can link your hive engine BCH address to receive the currency and then convert the BCH into Hive.
Let me share you the procedure to link your hive engine BCH address with noise cash wallet.
---
First step is to create a deposit BCH address on hive Engine.
To create a BCH deposit address on hive engine you have to login on hive engine site. Once you login you will see the below front page.
click on the wallet option.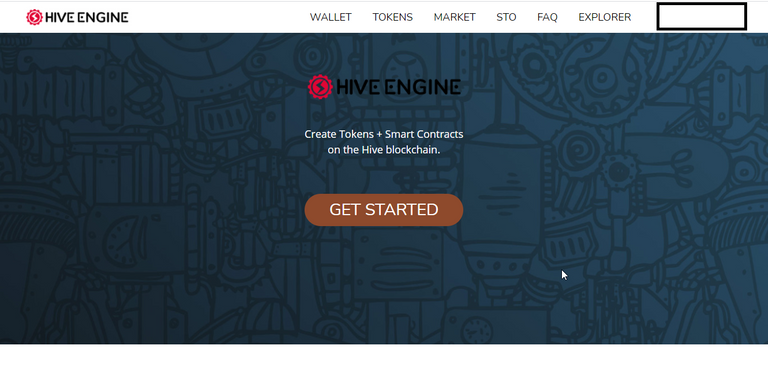 Now you can see the deposit option on the right upper corner. Click on same. Select the BCH option from eh drop down menu and click on GET DEPOSITE INFO

1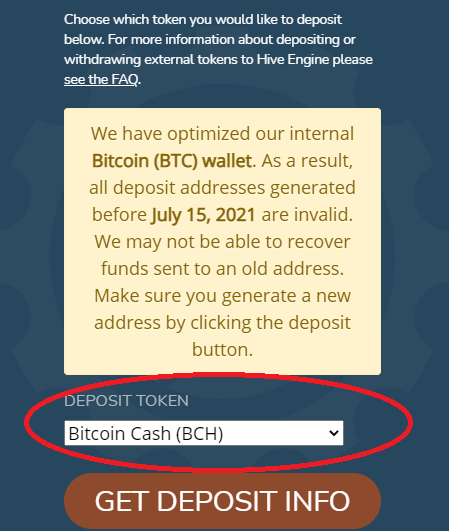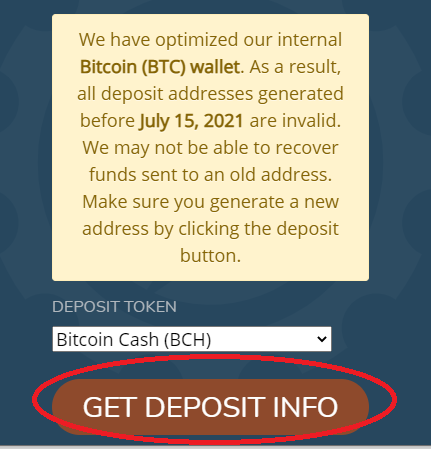 You will get a BCH address, which can be used in the noise cash. Note down the address.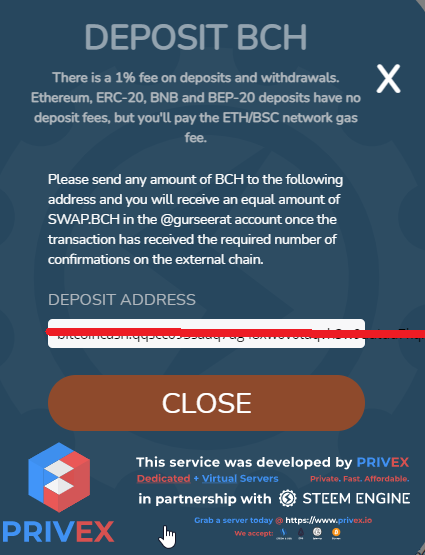 ---
Nest step is to use the above address on noise cash.
Login to noise cash and go to the wallet option.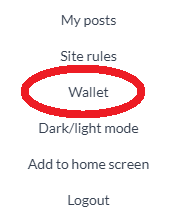 Use the BTC address from the Hive Engine to receive the currency.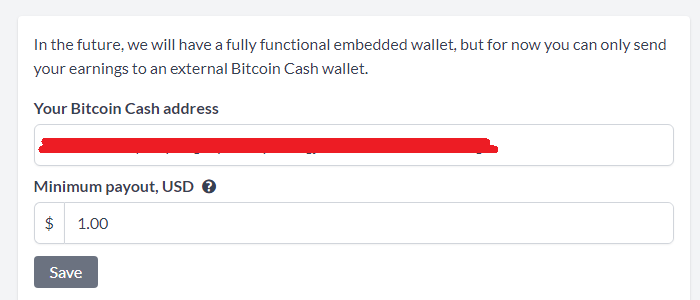 You can set the minimum payout as per your wish. I am using 1 USD as minimum limit.
---
Please note the there is a 1% fee on all deposits and withdrawals on hive engine.
One more Tip : - To save some more bucks you can use the Leodex for Hive withdrawal as Leodex has 0.25% fee,

---
This is my submission for "The 30 Day Content Challenge"
Want to know more about the challenge click here
@blainjones will be giving away over $1000 in crypto prizes to content creators over the next 30 days.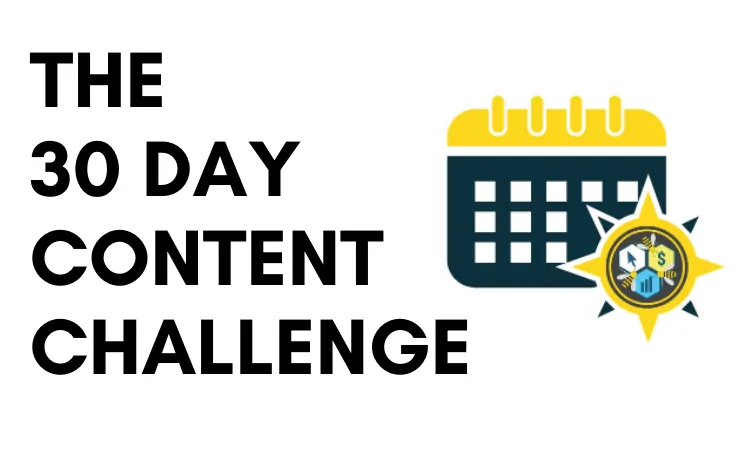 ---
This account belongs to my kid. She is just 3 year old and as she does not know writing so my wife (@mk992039) and me (@guurry123) are managing the account for now. We will handover the account to her when the time comes.
---
Don't forget to upvote and reblog.
---
---