MOVIE REVIEW; MIMI THE SURROGATE MOTHER(INDIAN MOVIE)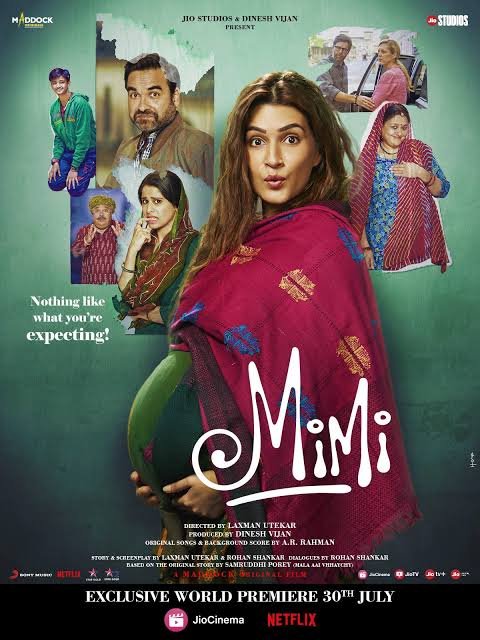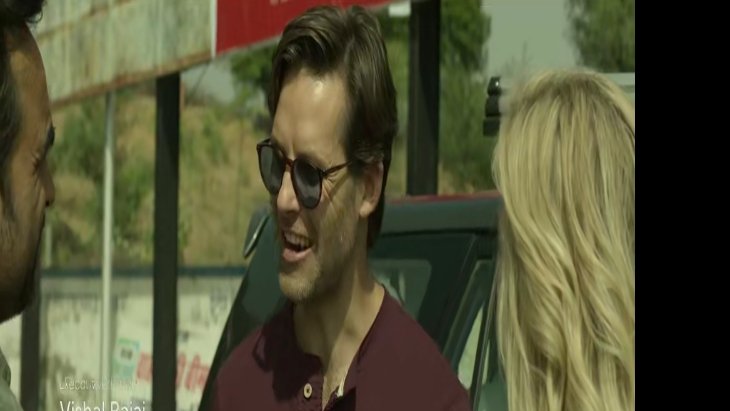 It's happens to be a coincident that the very first movie I ever shared on the movies and Tv show was an Indian educative movie and now here am I sharing another one. The Bollywood sure knows how well to capture their spectators😉😉 and I think they've captured me with this one again😄😄😄.
Now this movie is about an american couple by name John and Summer who was looking for the fruit of the womb, they stayed for so many years without a child and so the opted to surrogacy, so the came down to a small town called Rajasthan in search of a surrogate mother.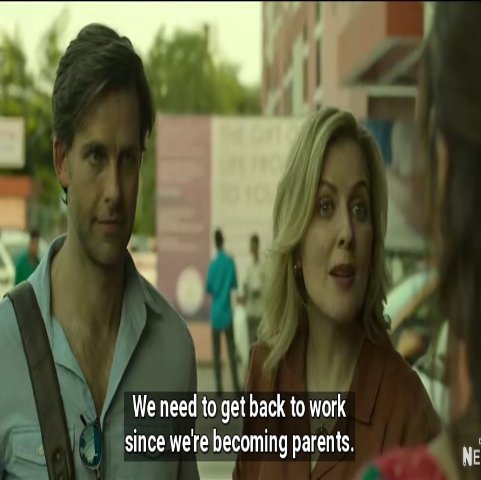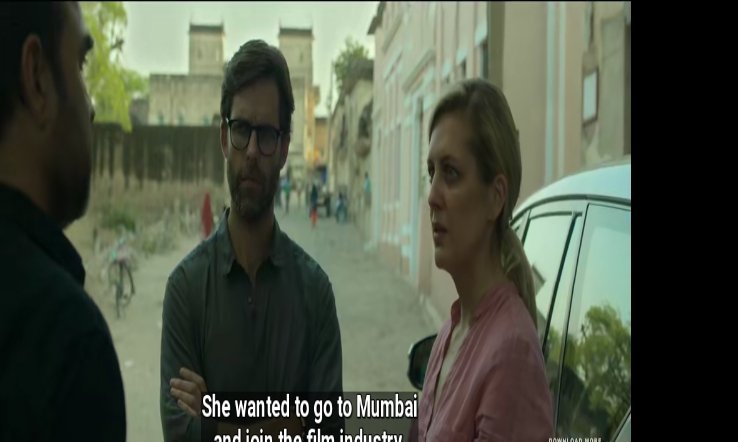 They come across Mimi, a local dancer and feel that she would be the perfect surrogate mother for their child being that she was flexible.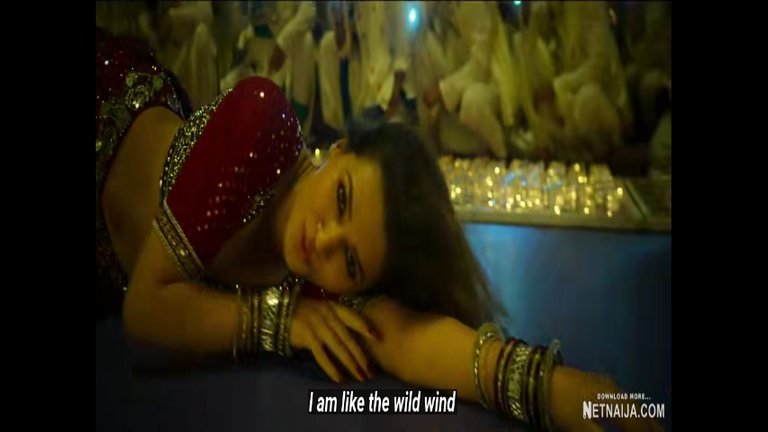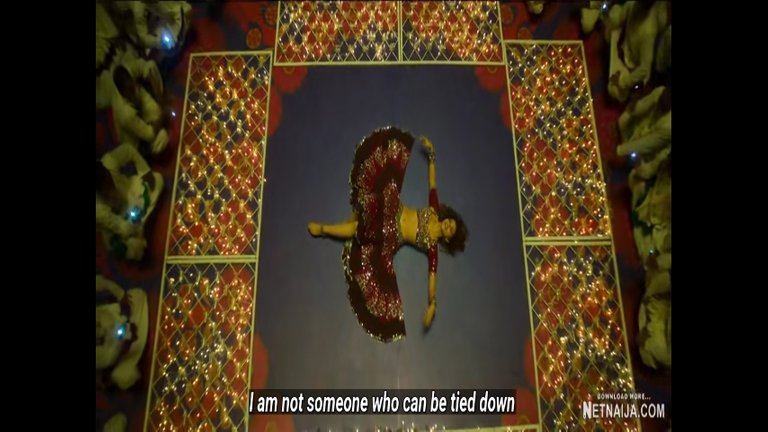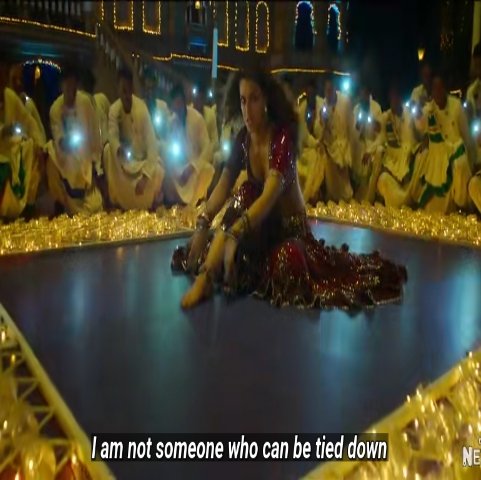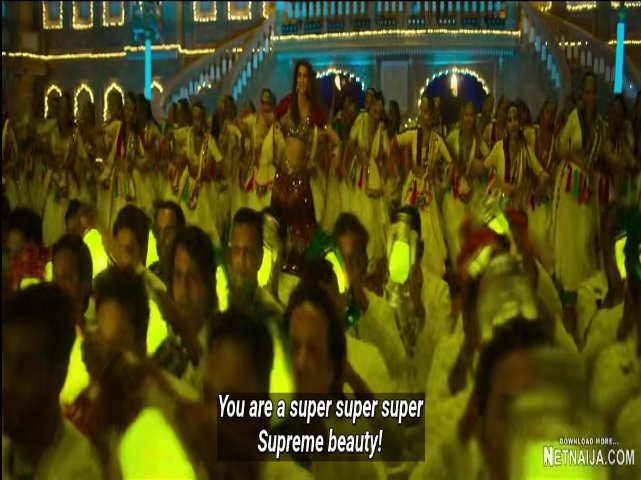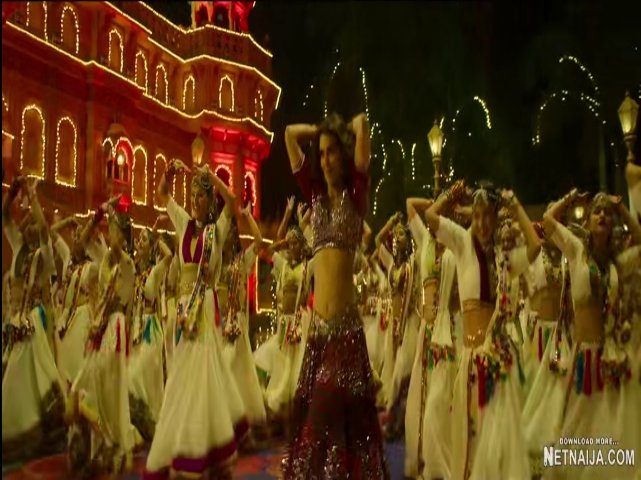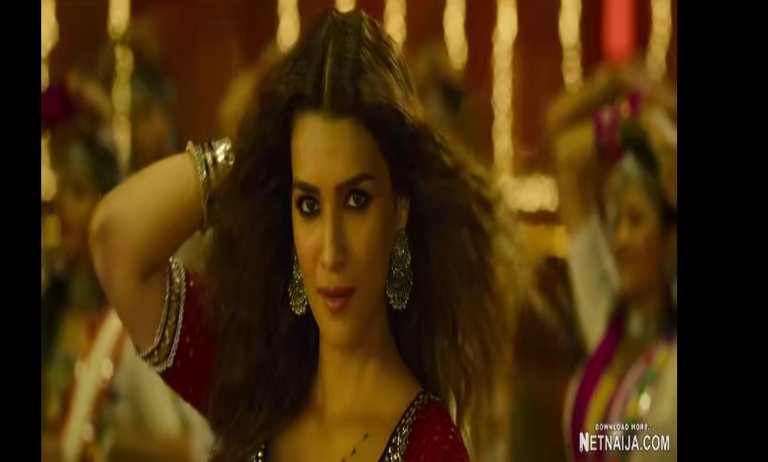 They convinced a local taxi driver by name Bhanu to recruit Mimi to be their surrogate, with the promise of ₹20 lakh(US$28,000).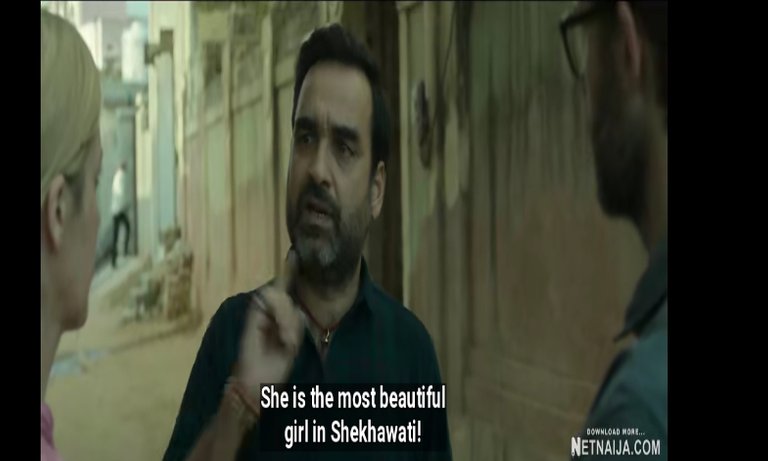 Mimi, who has aspirations of stardom in Bollywood but does not have the financial means required to chase her dreams, agrees after initial hesitation.
The IVF procedure was successful and Mimi becomes pregnant.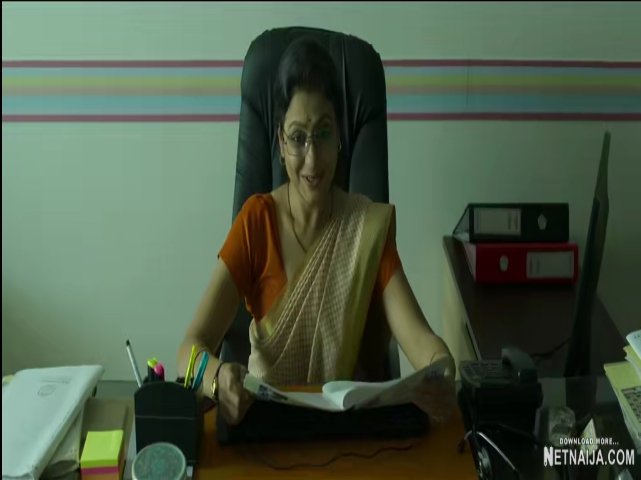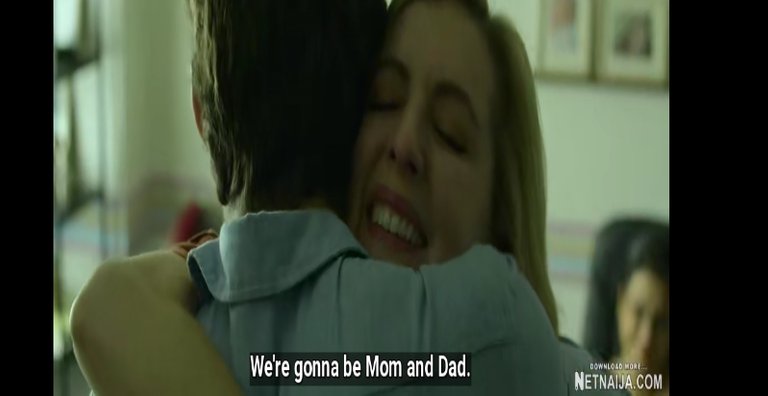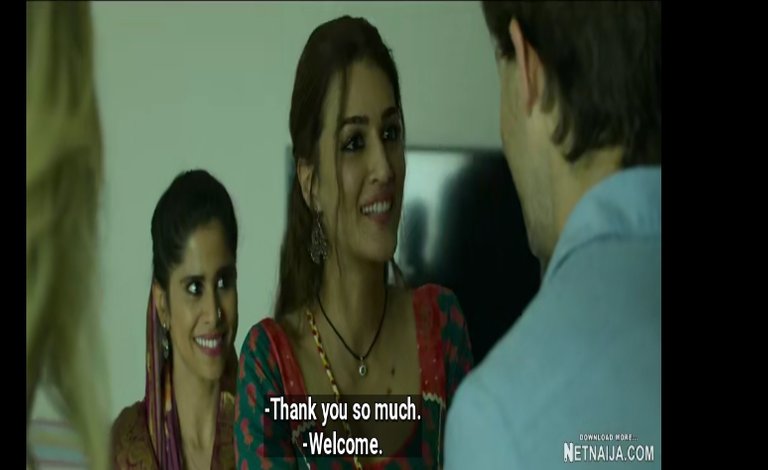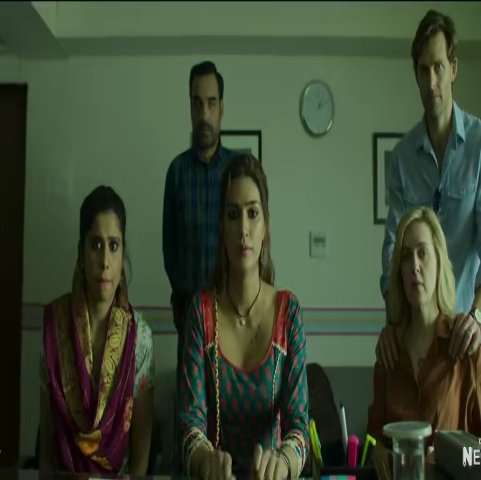 So in order to hide the pregnancy from her parents, Mimi lies and tells them that she is going to Mumbai for 9 months for the shoot of a film.
Her parents at first never agreed to it but she was able to convince her father with part of the money given to her by the American couples and he happily agreed to it.
The next day she left for the supposed movie shoot. And went straight to her friend's place Shama since it was a bit far off from her village(main town), she thought she could hide there, but let's see what will became of her.
Now before the American couples left they asked Bhanu the driver to take good care of Mimi while she is pregnant.
A few weeks later, a routine check up reveals that Mimi's unborn child has Down Syndrome. This news devastates John and Summer and they abruptly leave for America telling Bhanu that they don't want the baby anymore and suggest Mimi to abort it. Upon learning about this, Mimi is disheartened but rejects the idea of abortion and decides to carry the child to term. Meanwhile neighbours in the little town her friend lived had already started suspecting and being curious who the pregnant girl was , since Mimi and her friend devised a means of always covering Mimi's face to hide her from those that knew her since she was an upcoming artist an dancer, but they soon really knew who the pregnant young lady was because when mimi got the news of the American couple leaving her, she ran out not minding who was watching her, crying and wailing, and not long every one heard of the news.
Her parents were so disheartened but her father was blamed most for even concerting to her idea.
Mimi, who is now visibly pregnant, returns home and lies that the child belongs to Bhanu when asked about the father of the baby. This causes its own set of problems, as Bhanu has a wife in Delhi who hasn't seen him for months. When she and Bhanu's mother show up in Rajasthan at Mimi's home, chaos and confusion ensues. Eventually, Mimi comes clean about the surrogacy and her unborn child is accepted by her parents and family.
Mimi gives birth to a healthy boy named Raj, revealing that the earlier test result was a false. She becomes deeply attached to Raj and puts her Bollywood aspirations on hold to take care of him. Shama(her friend) and Bhanu(the driver) continues to be a major part of Raj's life as he grows up in Mimi's home, doted upon by Mimi's parents.
However, four years later, John and Summer return to India after seeing a video of Mimi and Raj online. They tell Mimi that they've changed their minds about the baby and want to take Raj back to America. Mimi confronts Summer and saying that Raj is her child now and she won't give him back but John threatens legal action as Mimi had signed a contract for surrogacy and has no legal right over Raj as long as she was paid for her services. Bhanu and Mimi's parents prepare to fight it out in court, but Mimi rejects this notion and decides to give Raj back to John and Summer as she doesn't want Raj to face the struggle of court cases. On the day of John and Summer's flight back to America; Mimi, Bhanu, and family meet them the couple to send Raj off with them, but are surprised to see John with a child, whom Summer claims as their daughter.
It was then revealed that while coming back from Mimi's house, the couple came across an orphanage and felt a connection with Tara, who they saw crying from behind the orphan gate, and decided to adopt her. Summer explains how after seeing Mimi with Raj, she realized that parenthood has nothing to do with blood but everything to do with love and care. They leave Raj with Mimi and family, recognizing that he is her son in every practical sense and belongs to her.
This movie really made me emotional but I would say it ended well, I don't know about you.
At least for the shame Mimi passed through the boy Raj was a huge compensation to her.
I obliged you to watch the movie too you would love it.
I remain
glotokens
Thanks for engaging my blog
Note:- The pictures are all screenshots from the movie since I still have it on my phone, expect for the cover picture that is gotten online.
---
---