Lucky Escape.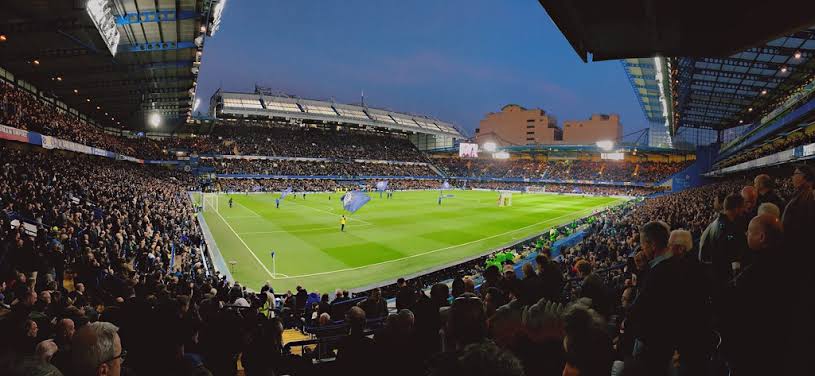 Image Source
Fresh from winning the Club World Cup despite unconvincing performances in the semi-final and the eventual final, Chelsea returned to Premier League action and it was a lucky escape for them against Crystal Palace led by the impressive Patrick Vieira. Crystal Palace has improved a lot under his tutelage and I admire their zeal to push their opponents to the limits while springing up surprises. I am not a fan of Jordan Ayew that he prefers for most of the matches due to his poor efforts in front of goal but I guess his work rate is enough for him.
Chelsea dropped off the title race after a series of shocking results and they are still not back into rhythm but they are doing enough to get by which was exactly what happened against Crystal Palace. It took a late effort from the in-form Ziyech to give Chelsea three points in the 89th minute, away from home.
Terrible finishing let Palace down and they could have gotten something out of the game despite coming close a few times through Zaha and Olise. Chelsea would have scored more than the solitary goal they got if the long effort from Rudiger had gone in or the effort from Kante. Lukaku cuts a frustrating figure upfront as it was gathered that he only had 7 touches in the game. I still wondered why Chelsea brought back Lukaku into the team when their pattern of play doesn't suit his brilliant talent.
Chelsea needs a striker that can move around and is not necessarily a target man. They need him for certain games as the target man but not for every game. Timo Werner would have been perfect if not for his ill-luck in front of goals. Other teams would have punished Chelsea but with Crystal Palace, they got lucky.
Arsenal managed to get 2 goals past Brentford as they secured 3 maximum points through Saka and Smith-Rowe. Brentford rallied to get 1 goal back in the 93rd minute but it was a little too late to mouth a comeback in the game.
Arsenal has been up and down this season. They have enjoyed some good spells and are not so good at other times. They are still in the hunt for their top 4 finish but they would have to do better to get there. They would need consistent results to put pressure on Tottenham, West Ham and Manchester United. The race for the top 4 is heating up this season and any lack of concentration would be punished come the end of the season.
Brentford hasn't been playing well as they did earlier in the season. They have dropped off the wagon and they would need to squeeze out results if they are to stay in the league. They are 6 points ahead for safety but this is the Premier League, a lot can happen so fast, so they have to keep pushing.
It says a lot about Arsenal because Emile Smith-Rowe is their top scorer this season. They need more effort if they are to keep pushing. It took his individual effort to give Arsenal the lead before Saka followed suit as well. Norgaard reduced the margin but still, both teams need to do better going forward if they are to achieve their targets for the season.
Cheers.
Gingered Up! ❣️
---
---