I Can't Blame Moyes.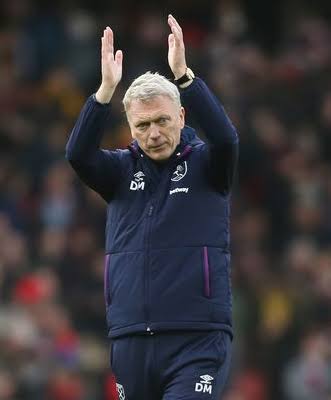 Image Source
I like being honest and that is, David Moyes has already overachieved this season. I know they have dropped the ball since they were last in the top 4 and I can see how people would perceive him but I am thinking differently on this matter. I don't expect them to finish in the top 4 and if for anything, they have overachieved this season already.
David Moyes has never won a game at Stamford Bridge and everyone expected him to get at least a draw against Chelsea to halt their points total but they almost did until Dawson happened. Dawson gave away a penalty by dragging Lukaku to the floor inside the box. Jorginho missed the resulting penalty but right on the 90-minute mark, Pulisic struck and West Ham lost the game.
West Ham caged Chelsea so well and during the first half, both teams had no shot on target. Chelsea were not impressive until the second half when they noticed the game was slipping out of their hands. David Moyes has proved to be a decent coach and even though they have since fallen off the wagon, I still think he is doing great at West Ham.
Their European commitment is the reason why they are suffering in the league. They don't have that much squad depth and he is doing well in Europe since he has managed to get his team to a semi-final berth in the Europa League. I feel the team looked tired and they are reserving their energy more for the global showpiece since they know they can't make the top 4 already. It's always a different West Ham in Europa League than the league.
Fatigue has been the major reason why they have not been getting the results they needed in the Premier League and I have to admit that it's a terrible timing but the good thing is, they have done the hard work earlier in the season which is why they can't fall too far off. I am sure they would be thinking of getting a way out, back into the Champions League if they win the Europa League, so they won't kill themselves too much in the league.
Chelsea were lucky to win the game and they would need to do better so others won't catch up with them, with just 4 games to go. I know they are playing Manchester United next and I think Chelsea would win that game by 2-0 because I can't think of anything positive with this Manchester United team.
I told someone that I don't even want Manchester United to qualify for the Conference League, it's not because I think the team is better than the Conference League but because if they want to rebuild, they can't afford to have divided attention. I would prefer that they focus on the League, FA Cup and the Carabao Cup too. Anything in Europe would be a distraction and they would suffer the same fatigue just as West Ham right now. You might say that United have a better squad depth but still, I am not too confident about those bench players because we can see what their starters are doing.
Also, a lot of players would leave by the end of the season and we don't know how many players they are bringing in. With the new players they are going to bring in, they need to adapt and that's why I would want them to not get distracted in Europe as they start their rebuilding process.
David Moyes had it tough at Manchester United but looking back now, we can see that he isn't as bad as he was made out to be. A lot was wrong with Manchester United ever since then and I hope they can get it right this time around when they ship off their dead weights. Credit to David Moyes, even if he lost the Semi-Final of the Europa League, with the position they are on the table, they would still go for Europa League next season and build on from there again. He has made West Ham to be a force to be reckoned with and I believe with 2 to 3 more additions, they would cause a lot of problems for opponents next season.
Cheers.
Gingered Up! ❣️
---
---