Can Leeds United Beat The Drop?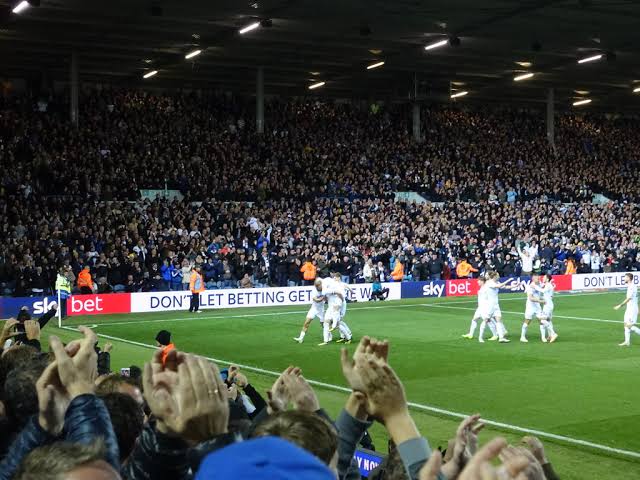 Image Source
Leeds United got their new manager after the sack of Bielsa. Jesse Marsch got off to a losing start and a lot of people who have doubted his credentials before now had a fill day but there is nothing to be taken away from the impressive showing of Leeds United. I know it's a result business and playing good without taking chances isn't what Leeds United needed right now but after working with them for 4 days, the performance showed and they didn't leak as they used to concede tons of goals.
In all fairness, the players were culpable for this defeat because the tactics and the shape were spots on. Jesse Marsch stuck with the 4-2-2-2 formation he has been known with and they were just unlucky not to win it after a series of wasted chances.
Brendan Rodgers featuring in his 150th game in charge, he got off to a win as well, thanks to Barnes but despite not being at their best this season, at least they are trying to push further up the table. Vardy came back at the right time and his ability on the ball cannot be denied. Leeds had Raphinha also restored to the starting lineup to inject life and trickery into their attack.
Leeds asked all the questions from Leicester City in the early exchanges and their fluid attack should have been rewarded with a goal but they couldn't. Leicester City played on the break and had to rely on Jamie Vardy to run behind the space for them to have a chance. It was a tightly contested match which Leicester City edged with a moment of accuracy from Barnes.
I know it's too early to get excited about this Leeds United side because it's only natural that the players would want to impress the new coach so they can consistently stay in the starting line up but seeing how they didn't ship in their usual goals while balancing their attack well, bodes well for the future.
Schmeichel probably kept Leicester City in the game with up to 4 remarkable saves and two of those were from point-blank range. The best out of the lot came when he denied Raphinha from a yard out. It was instinctive save to keep Leeds United from scoring. Barnes finally broke Leeds United's heart and optimism in the 67th minute with a lovely one-two pass involving Iheanacho and Barnes. Iheanacho slid the pass carefully to Barnes and he eased the ball past Meslier to give Leicester City the win with that solitary goal.
Barnes loves scoring against Leeds as it seems because he also did it earlier in the season. Leeds played so well away from home but were just unlucky not to win it. With Burnley also losing against Chelsea, Leeds stays just 2 points above the relegation zone and would do well to start racking in the points if they don't want to go down. With the way Newcastle have been playing lately and Everton having 2 games in hand, Leeds wouldn't want to put themselves in further trouble and their next match is a must for them to win... However they would do it.
Cheers.
Gingered Up! ❣️
---
---