Il mio Report Actifit: Maggio 18 2022
THE WORLD NEAR ME
Day 10
Hello everyone
here I am again. As every time I plan to post immediately but then I forget and do something else. I always find myself writing all the time last. The funny thing is that while I walk and take pictures, in my mind I am talking to you. So, in theory, the post is already written in my head.
The biggest problem is that I don't remember everything I wanted to tell you. So here I am. Period and return.
What matters is being there.
As said in yesterday's post, last night I took the shift with the ambulance. There have been no calls.
I am happy for two reasons. First because it means that no one has been sick or, at least so bad as to call 112. Sexondo because we slept.
Yesterday I also said that tomorrow morning I want to go for a walk at 6.00am. Tomorrow we will know what I'm made of.
I also intend to take a few photos. I may not post them all, I know you are right.
But in the theoretical post that I wrote somewhere in my brain, those photos, these photos, were published.
I love this iron bridge. It reminds me of an old video game I played when I was young. It looks like one of those bridges you see in old war movies.
I have to go and watch the film but Rambo 1 comes to mind. After I check.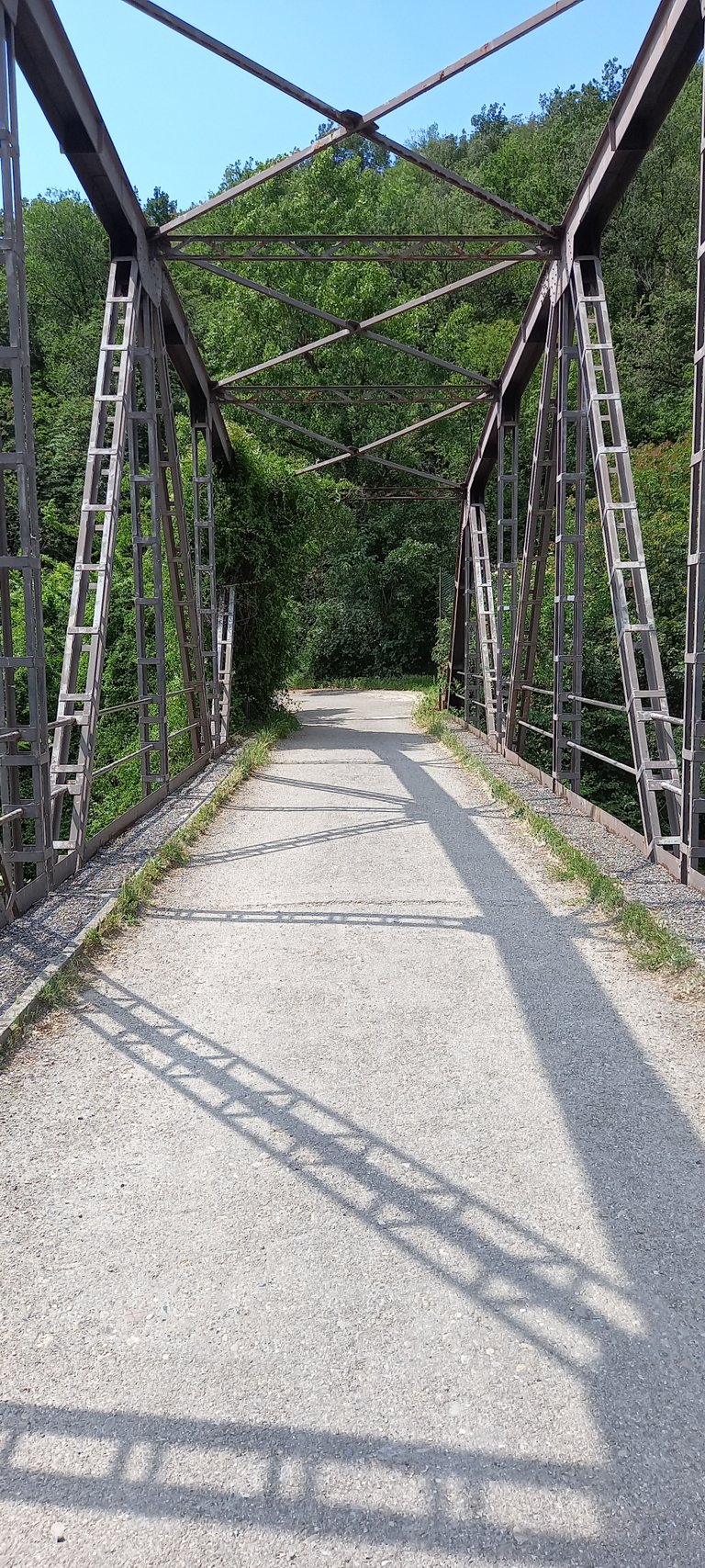 Today a variant of the photo is ritual.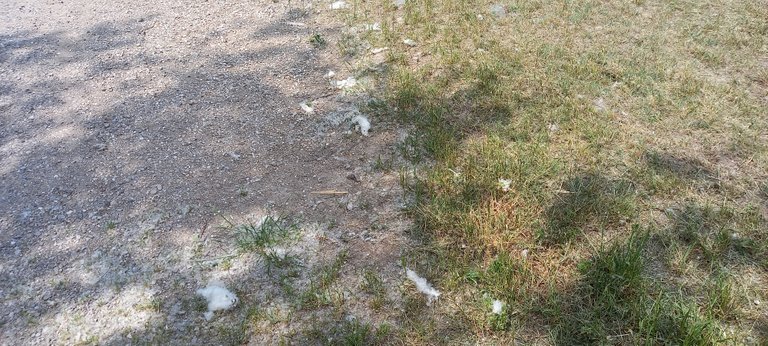 what you see in the picture and the exact point where you stop to take the picture. Always the same point.
The angle also depends on how the clouds are arranged.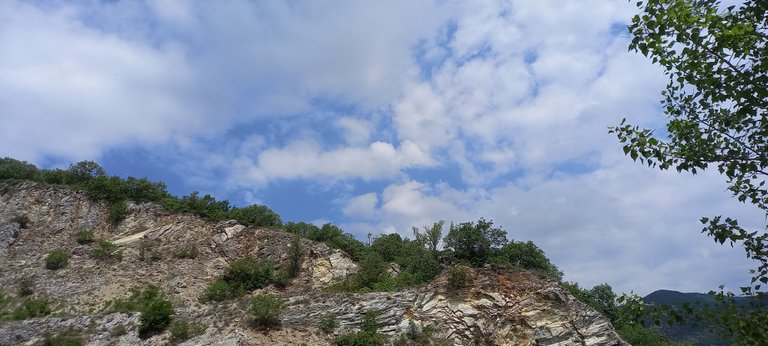 Clouds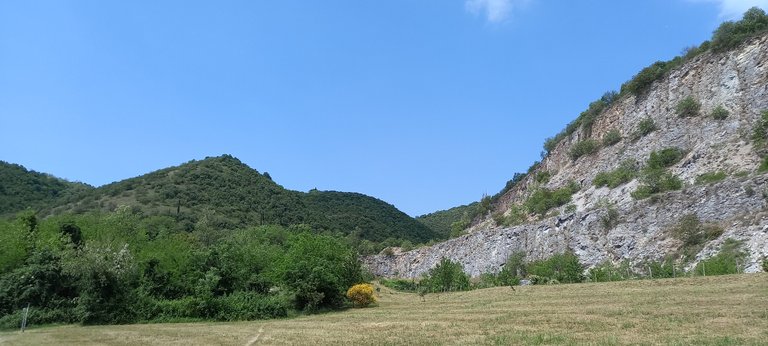 the usual photo that you know well. Always the same but always different. Today my attention was caught by a large yellow bush. I had never noticed that. Obviously I went to browse.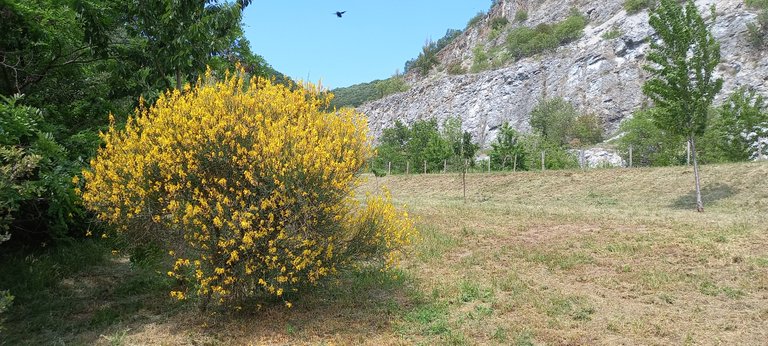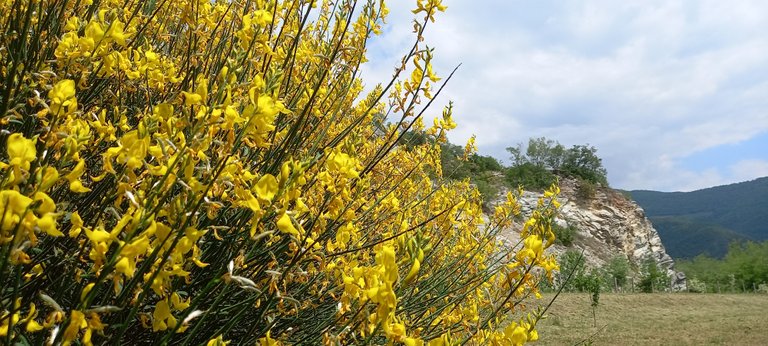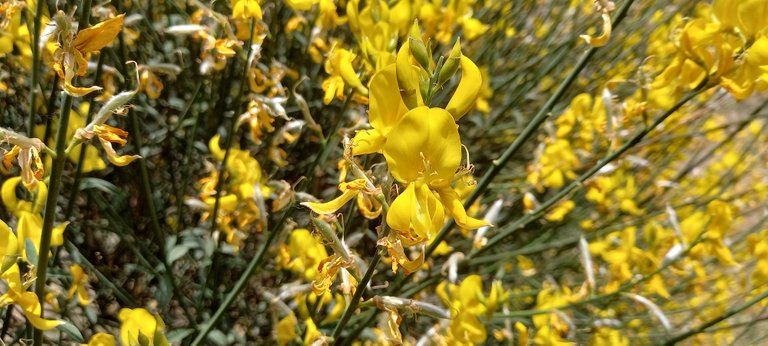 I don't know what it's called but the shape resembles a flower that should be called a dandelion.
Remember the shape but the dandelion does not grow in bush. Taking this picture I asked myself: "What are my horse friends doing?" 😀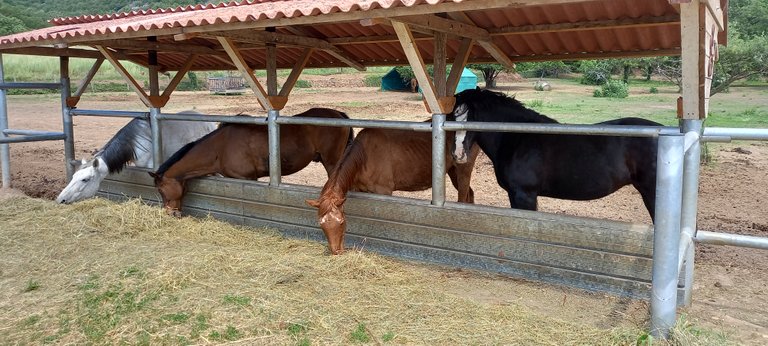 obviously they eat. This time, however, they are right. and noon and the normal people and the horses too, at this time they eat.
now I remember how this post started. Today it was hot but there was a very strong wind.
I tried to photograph the wind then I didn't even try. I think it is possible to photograph the wind. It would be nice to scan
the scent of flowers.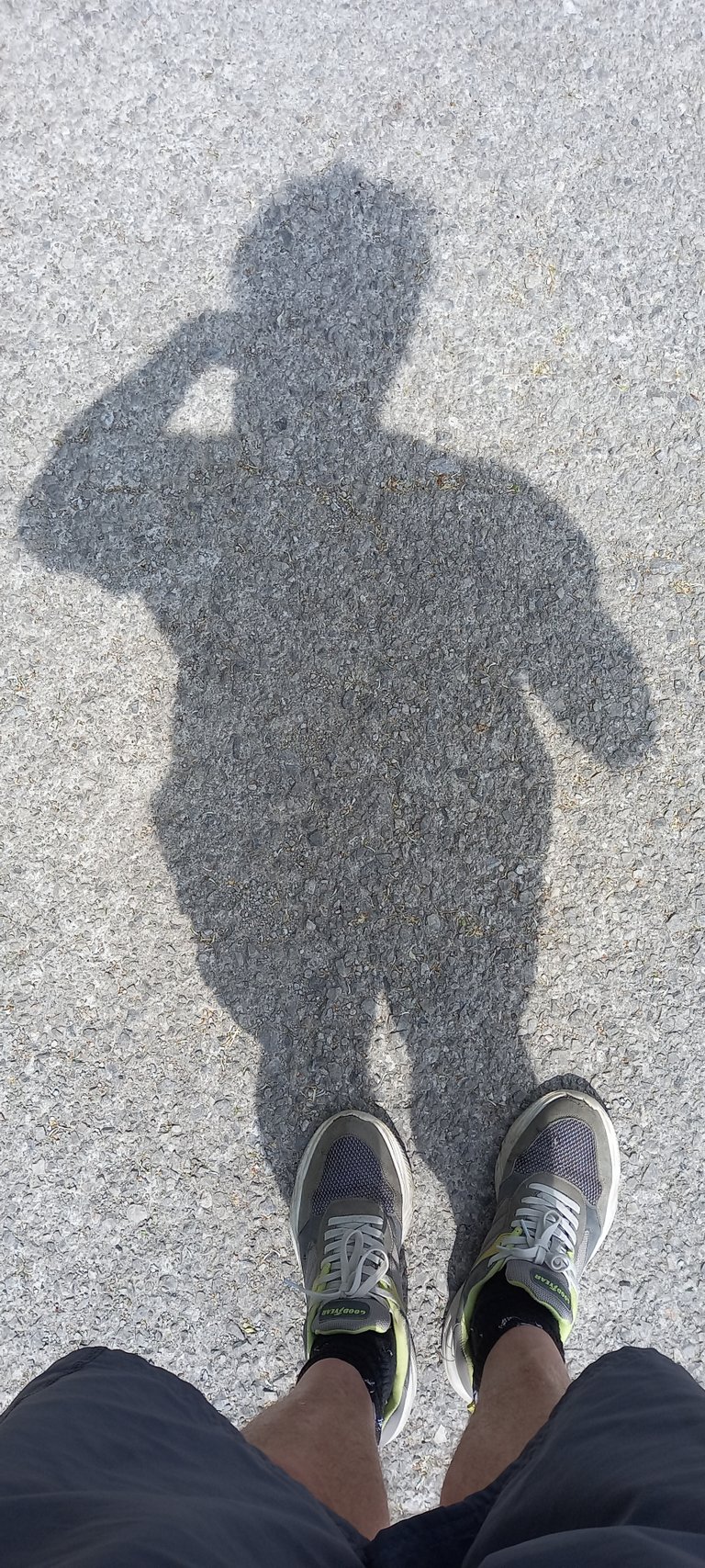 the wind attenuates the heat of a sun which is practically perpendicular above you and casts very little shadow.
The thing you have to hope for is that the clouds of tsnto occasionally cast shadow by hiding the sun.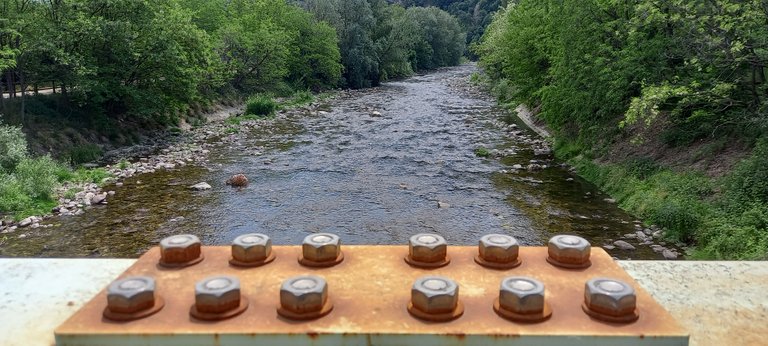 The return I found myself doing it in full sun. With very little shade. To conclude the training, I also crossed a second bridge.
This one is more re ente and does not have the same charm as the other.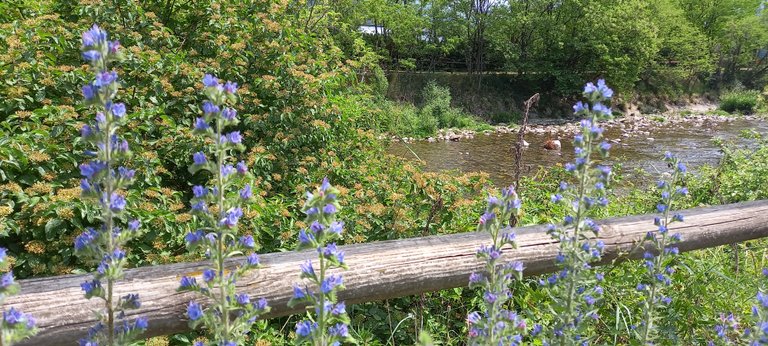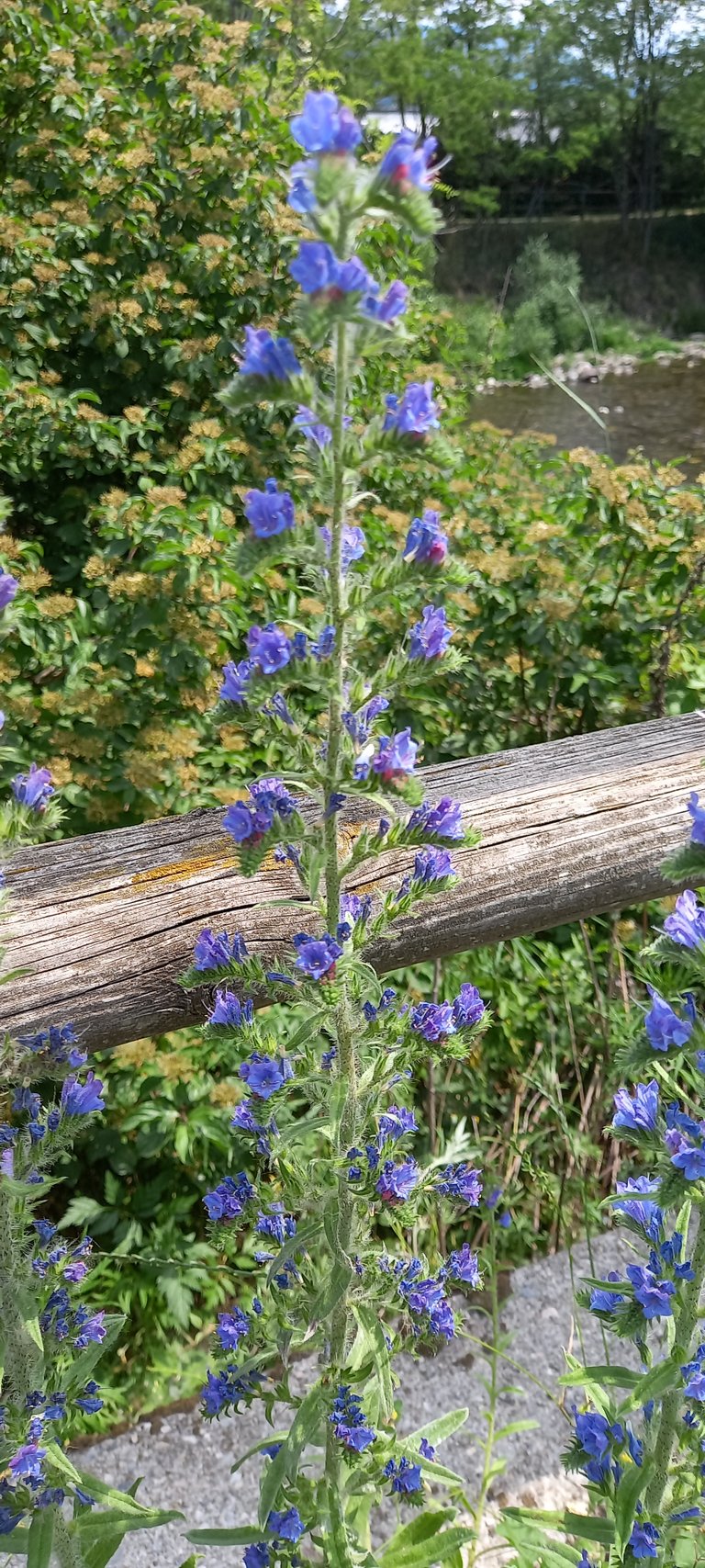 on the other side of the bridge are these flowers. I add them to my springtime diori collection. I don't know what their names are.
I know you have a hard time picking them up because they have little thorns that get under your skin.
I do them now because in a few days they may not be there anymore. Remember those purple flowers that look like geraniums? That big bush?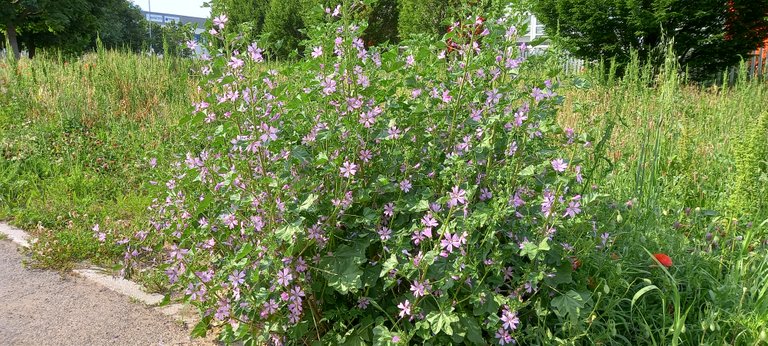 the gardeners of the municipality have pruned it.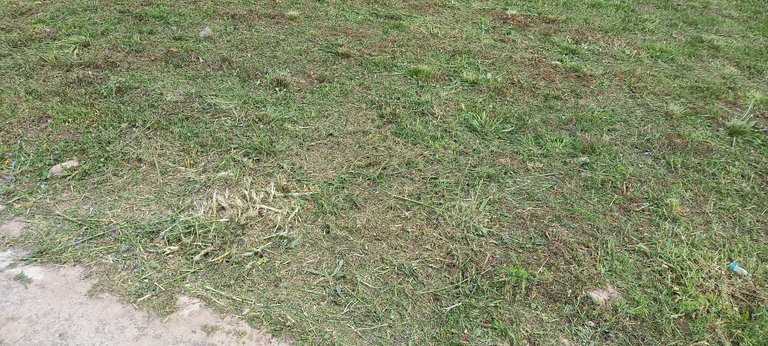 here is the same photo a few days later. The place is the same but it's different. If I wanted to pick a flower from that plant, I can't do it now, but wait a year. If I wanted a day of that plant I had to garnish it the day I took the first photo.
This is the sense of fouls now. So tomorrow morning the natural consequence of these words will be going out at 6.00 am. do it now.
For today is all. Now the gps report. Good night o good moorning. 😀
---
GPS REPORT
---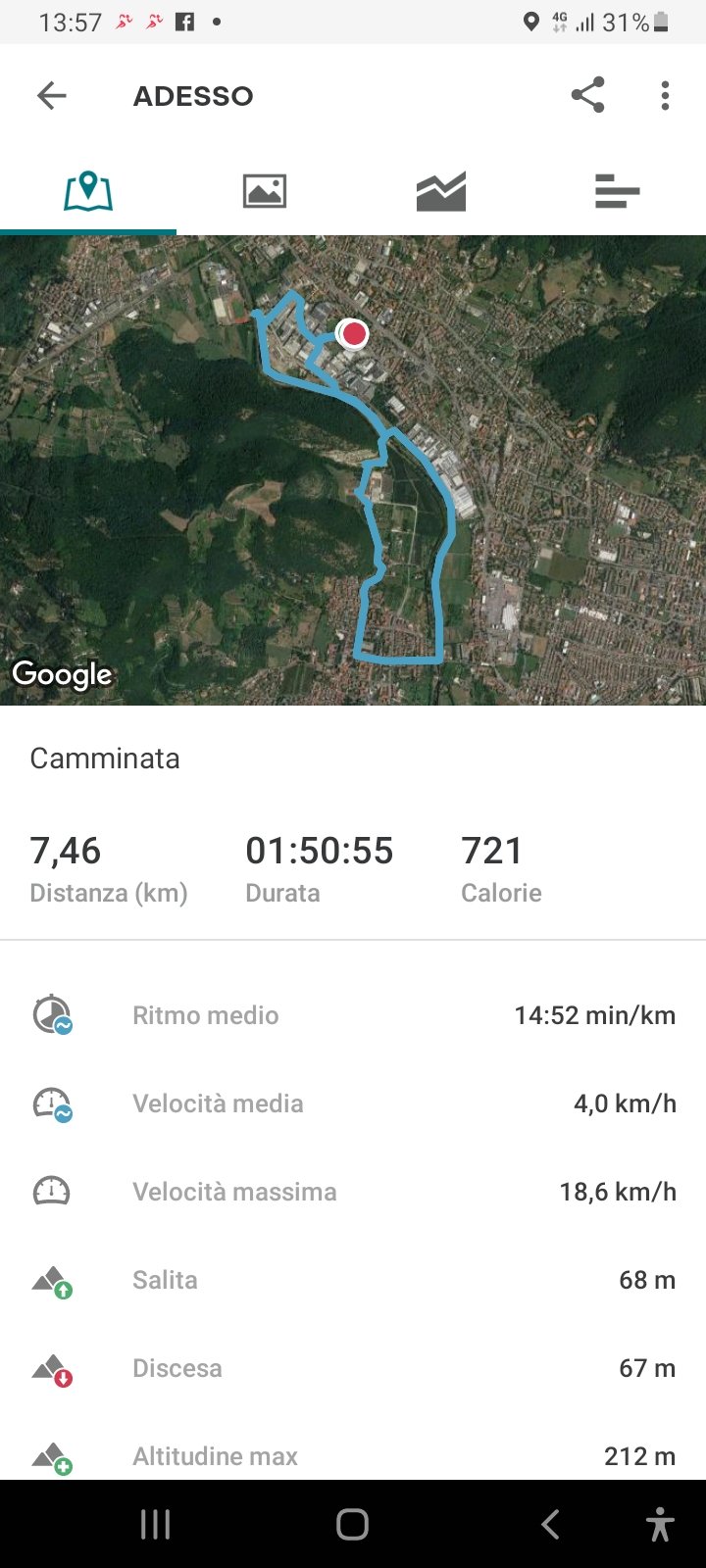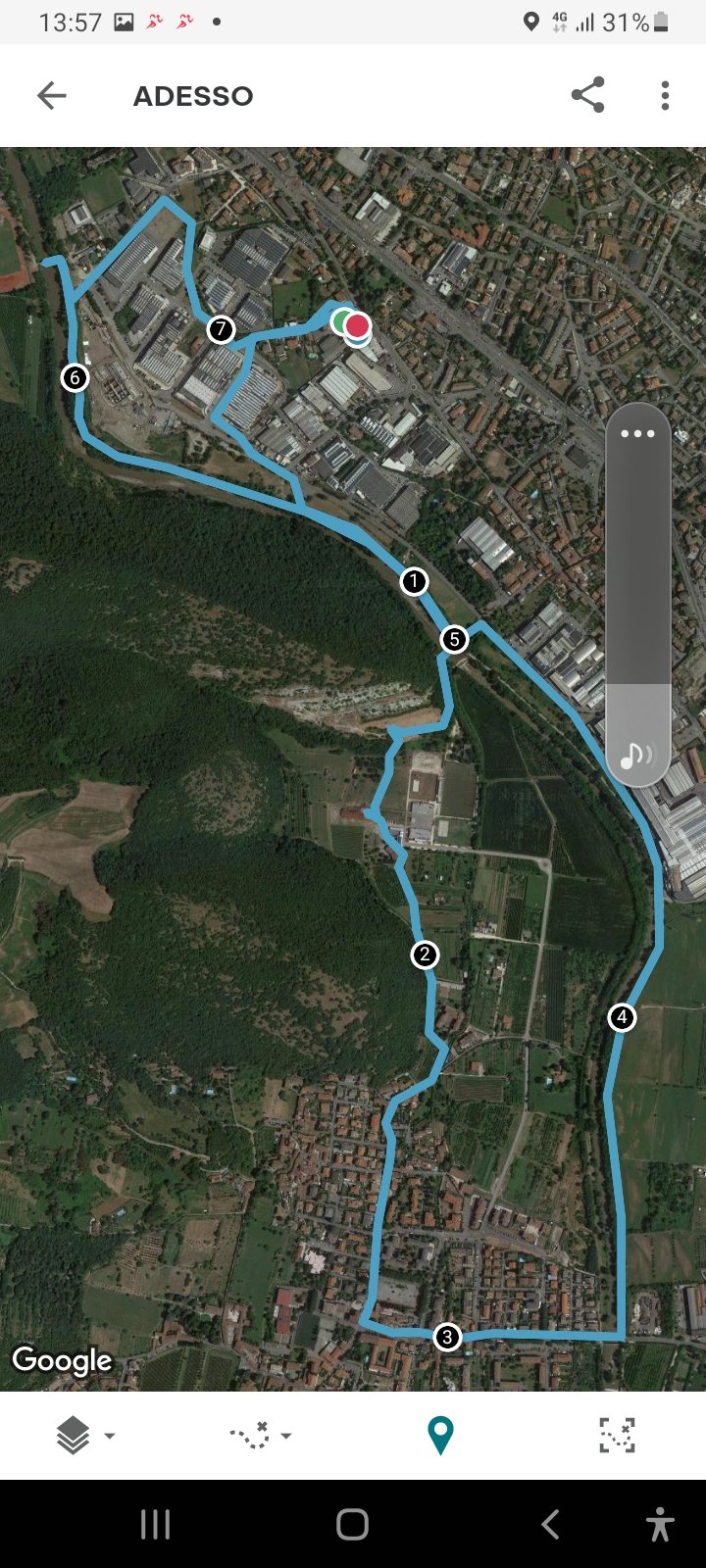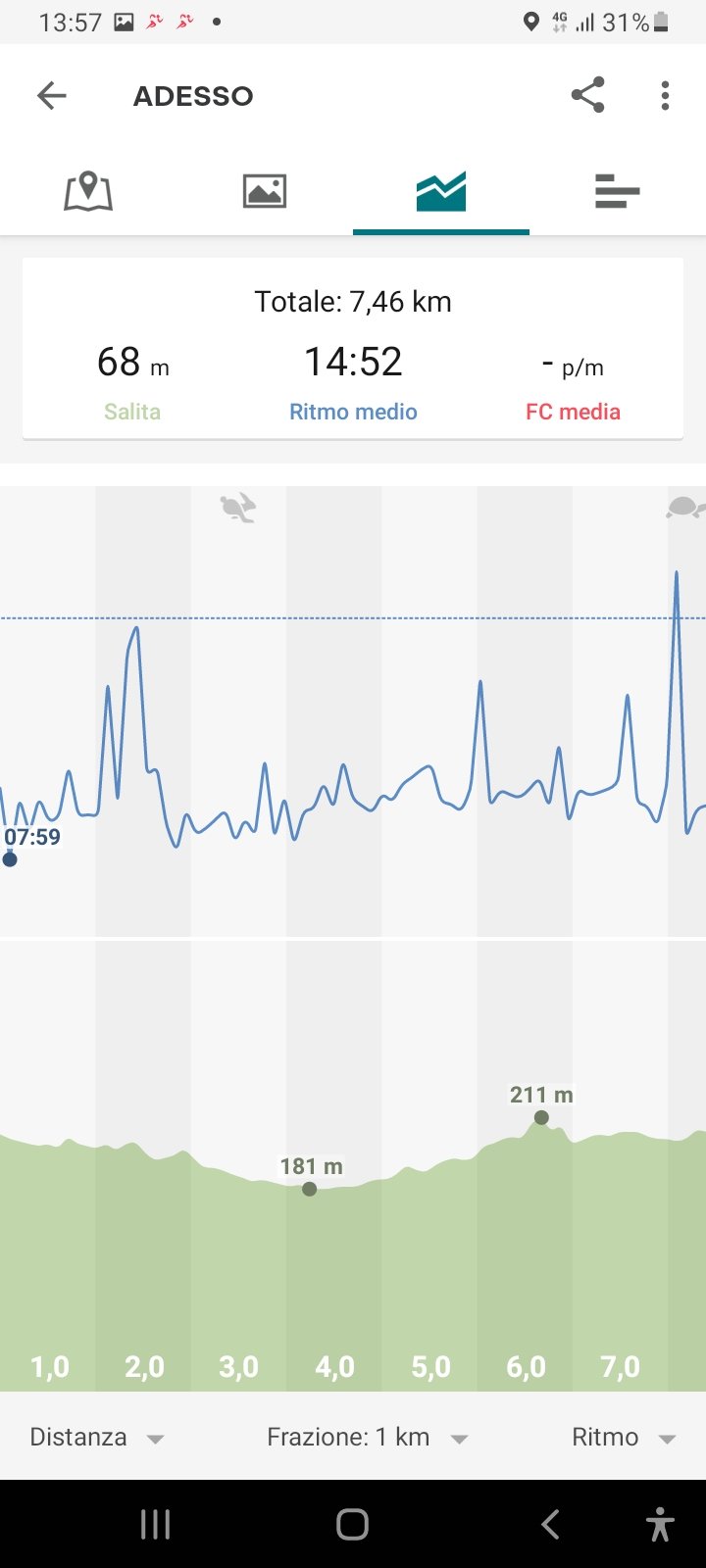 I am alive and I am still here
-Gidien-
This report was published via Actifit app (Android | iOS). Check out the original version here on actifit.io




18/05/2022

13250

| | | | | | |
| --- | --- | --- | --- | --- | --- |
| | | | | | |
| cm | | cm | | cm | |
---
---