Giveaway ALIVE LOLZ PGM LUV PIZZA CTP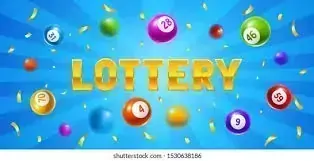 PARTICIPANT
@servelle
@agog
@chapelle
@isiksenpalvoja
@ironshield
@manuvert
@bombus
@urkanon
@alovely088
@chrisparis
@serhotest
@davidxxl
@edgerik
@blitzzzz
@itharagaian
@chaosmagic23
@arpuch
@uggya
@florenceboens
@luizeba
@mauriciolimax
@nietokilll
@dstampede
@hafiz34
@gondek
@normos
@amaillo
@jfang003
@stdd
@hoosie
@beeminer
@vaynard86
@amakauz
@koussbar
@linlove
***2 WINNERS 5 ALIVE ***
10 WINNERS !LOLZ
@beeminer v
@edgerik v
@uggya v
@mauriciolimax v
@hafiz34 v
@vaynard86 v
@isiksenpalvoja v
@stdd v
@dstampede v
@davidxxl v
10 WINNERS !PGM
@servelle v
@koussbar v
@uggya v
@blitzzzz v
@amaillo v
@isiksenpalvoja v
@linlove v
@itharagaian v
@urkanon v
@manuvert v
10 WINNERS !PIZZA
@jfang003 v
@servelle v
@gondek v
@davidxxl v
@urkanon v
@blitzzzz v
@linlove v
@alovely088 v
@luizeba v
@arpuch v
10 WINNERS !LUV
@chapelle v
@koussbar v
@beeminer v
@hoosie v
@itharagaian v
@chrisparis v
@chaosmagic23 v
@linlove v
@florenceboens v
@mauriciolimax v
10 WINNERS !CTP
@stdd v
@edgerik v
@amakauz v
@chapelle v
@ironshield v
@nietokilll v
@manuvert v
@servelle v
@uggya v
@itharagaian v
================
Site used for the draw :
https://www.tirage-au-sort.net/
===========
You can help the lottery by making !REWARDS .
!LOLZ
!LUV
!PIMP
!BEER
!PGM
!ALIVE
!hivebits
and co.
======
We vote for each lottery participant to win you token fractions.
You can, if you wish, delegate ALIVE / CTP / NEOXAG / LASSECASH / LIST to us, for better curation .
======
GOOD LUCK ALL
---
---