900% on Stablecoins - NEW Manor Farm the daughter of Drip Faucet JUST LAUNCHED
Namaste brothers and sisters,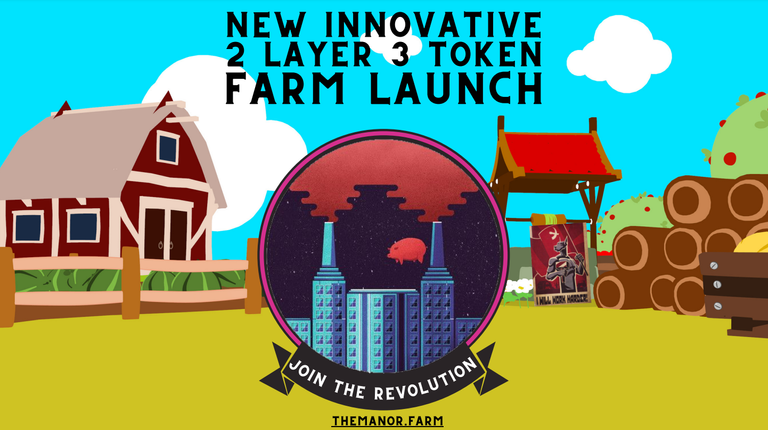 Today the new LP farm project MANOR FARM on BSC launched. It is from the same team as DRIP. You may heard or read of it. @broncnutz made a video and you do find it anywhere at the moment on Hive, on Youtube,... Now there is a new and different project.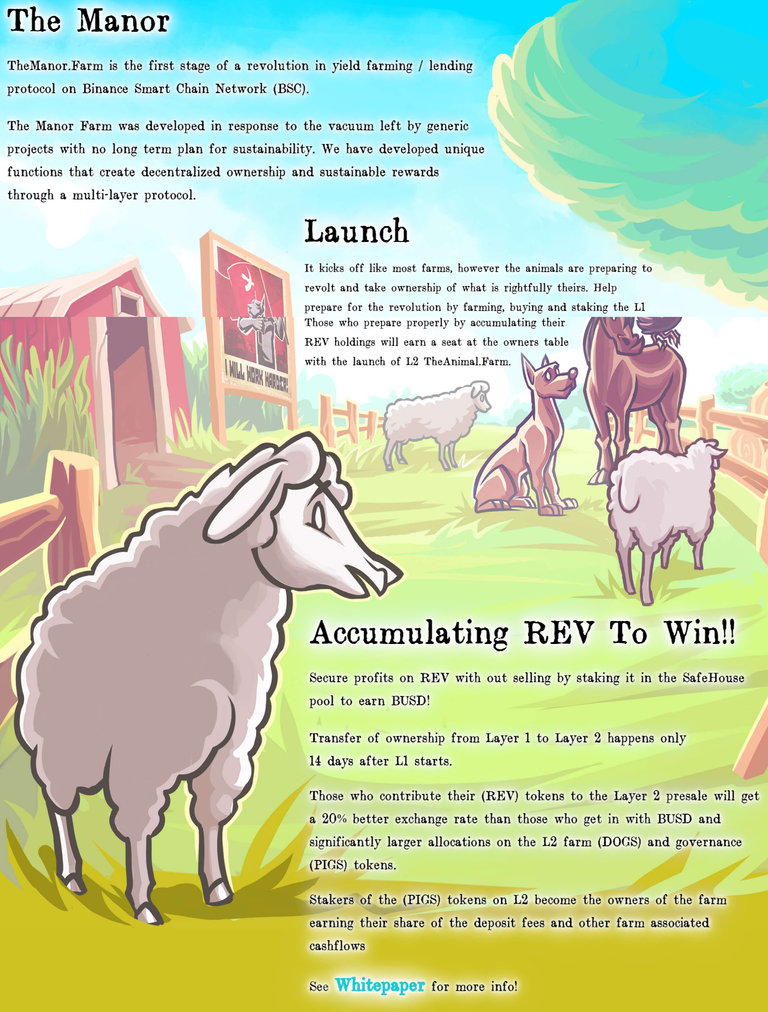 As the project is new there is a lot of token distributed to just a few people. This is why the first 5 days are the most profitable days in these farms. The APRs not APYs are between 1000-2000% so you can earn more than 2% daily if you are fast.
The drop of Bitcoin and Binance made me buy some BNB chead and invest it in the WBNB/BUSD pool. There is a deposit fee of 4% for it.
-> I will earn REV token and stake them to join the L2 sales or maybe sell them if they drop to fast.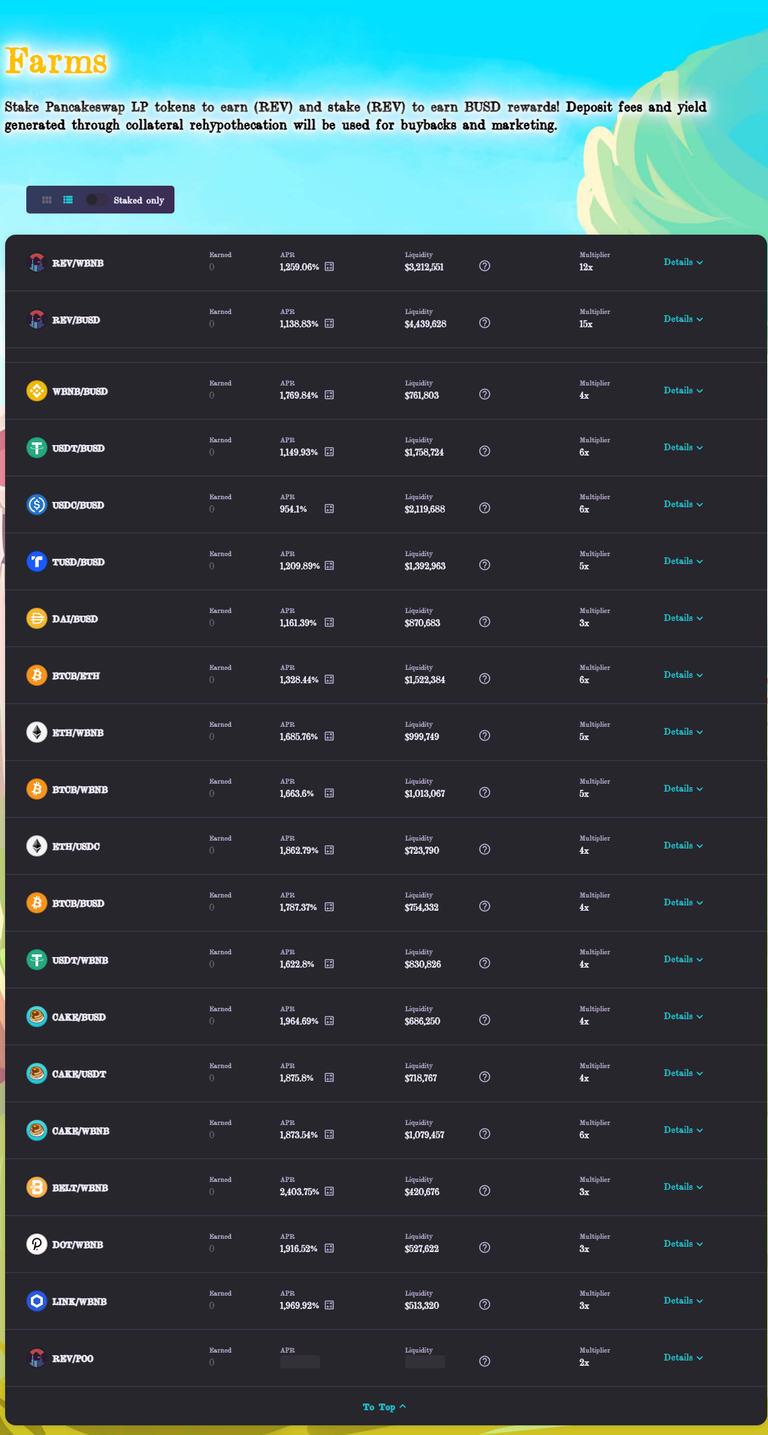 So even the BUSD stablecoin pool and the stablecoin farms pay about 1000% APR at the moment. The rate is decreasing fast because more and more people join and share the revenue.
Again. Be fast if you wanna make money. DYOR and make a decision.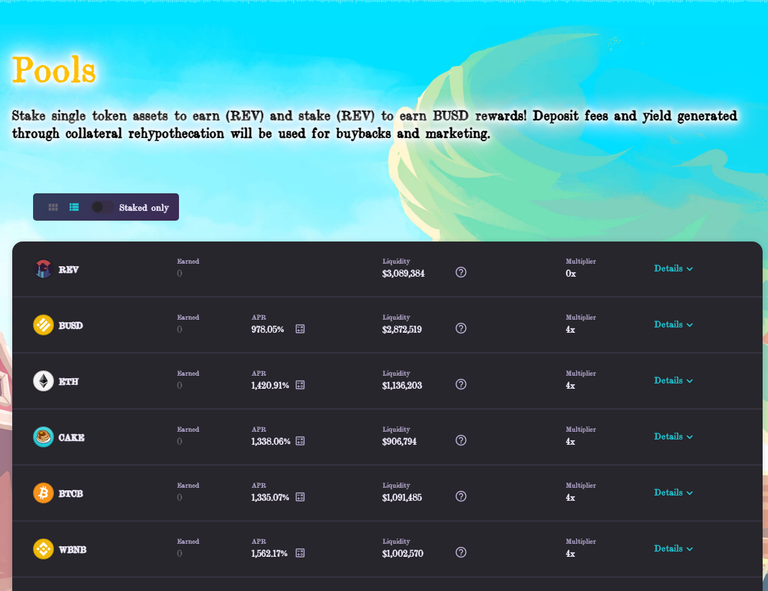 If you plan to invest your drip check the MANOR FARMwebsite first. You can get DRIP LP token there without paying the 10% fees!!!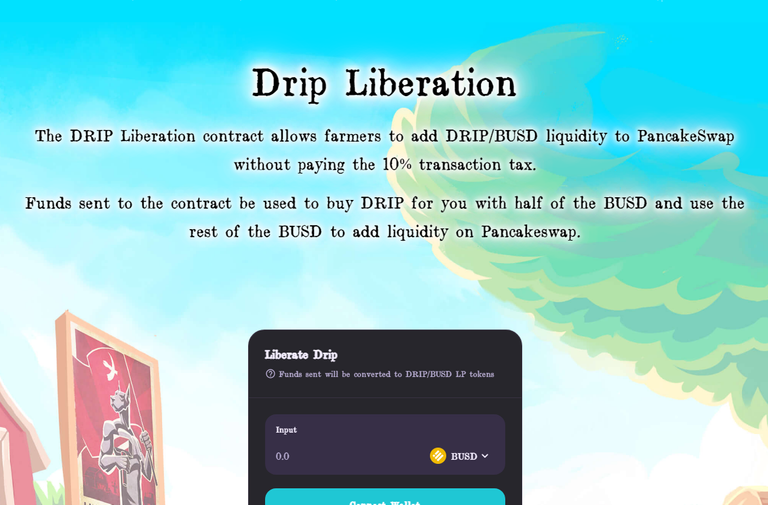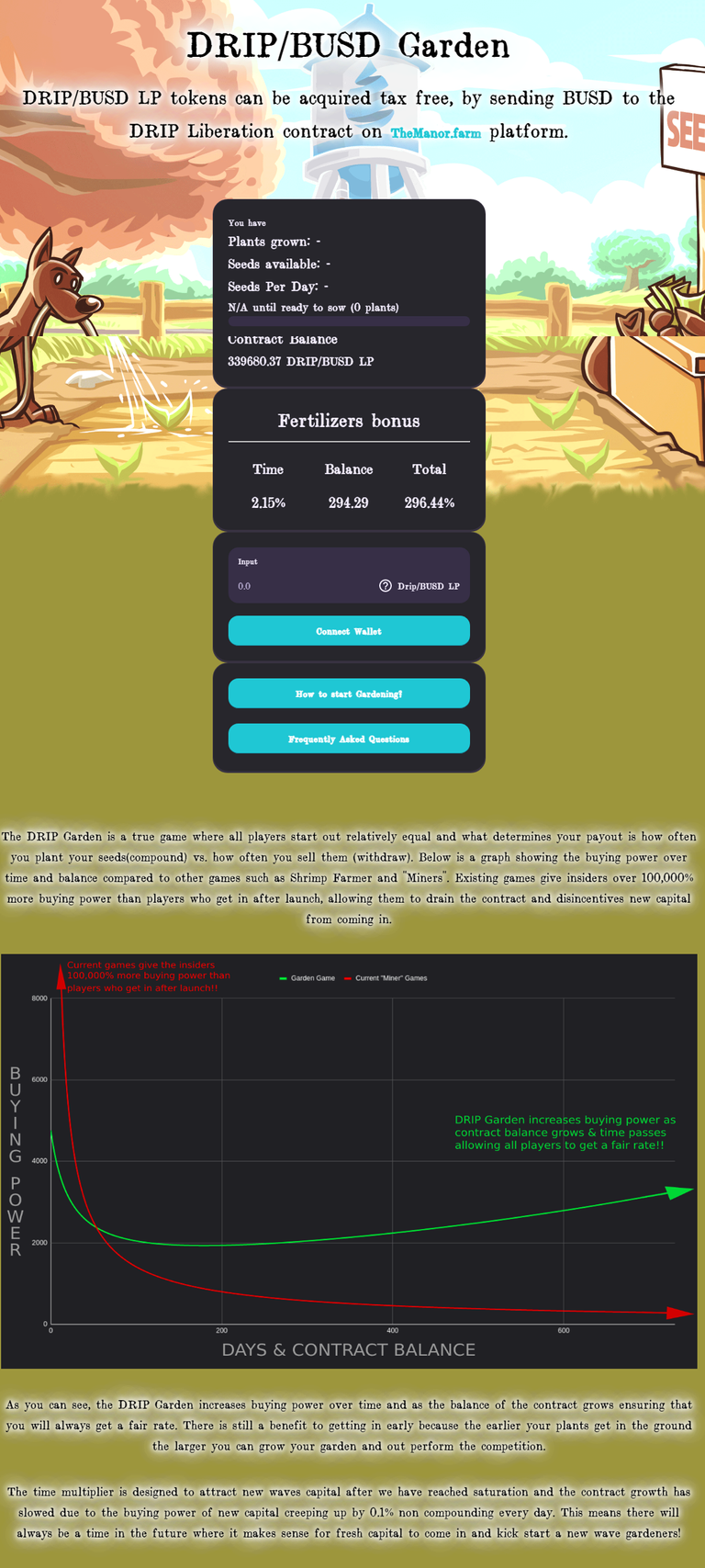 Join as my DRIP BUDDY and earn 1% daily for 365 days
Join the brand new MANOR FARM and earn up to 2000% APR (2+% per day) before the rate drops
As you were interested in Drip, you might like this too
@thebigsweed @sequentialvibe @ssjsasha @sheikh27 @silverd510
Eat healthy every day
Do sports every day
Be always honest
Especially to yourself
Did you ever proactively decide to love yourself and do you just do things you love?
And you wonder that you are not healthy and happy?
I can help you help yourself...
My life studies worthy of a nobel price:
https://ronnyskochshow.berlin/from-fast-to-healthy-food-in-just-21-years/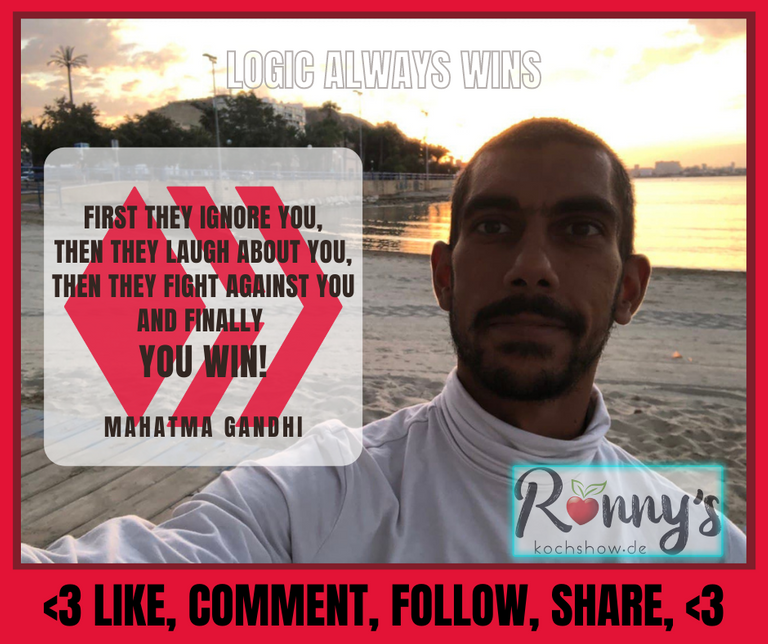 My last outstanding recipe:
https://ecency.com/hive-123046/@germangenius/superhero-recipe-pureed-sweet-potatoe
How to spice like a master chef:
https://ecency.com/hive-120586/@germangenius/ognagdqz
How to end the lockdowns and SAVE THE PLANET
https://ecency.com/hive-120078/@germangenius/simple-solution-to-end-pandemic
The 5 basics of living:
https://ronnyskochshow.berlin/the-5-basics-of-living-and-how-to-help-yourself/
My Hive 6 month earnings report and conclusion:
https://ecency.com/hive-167922/@germangenius/6-months-hive-earnings-incl
My first genius superhero friend on Hive - @ambigenius
https://ecency.com/hive-123046/@germangenius/i-just-met-an-angel
---
---