Sporting 2-0 Tottenham
​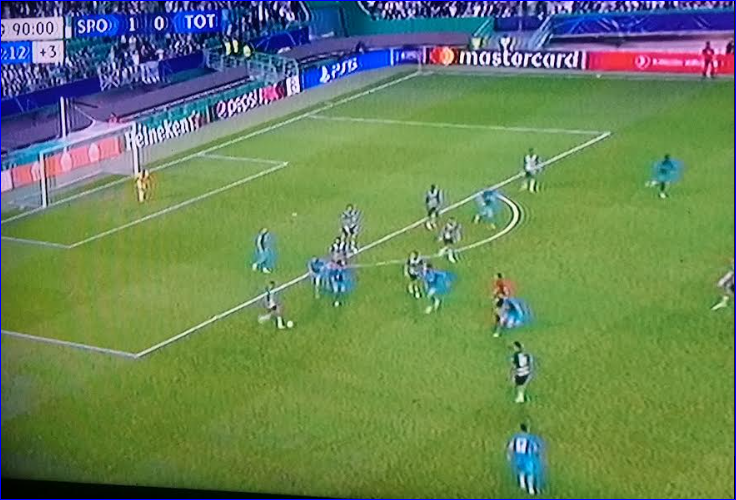 ​
Today is Champions League game, and the first game I watched was Sporting Lisbon vs Tottenham. On paper Tottenham looked like the favorite, but I am a Sporting fan when it comes to Portugal so I was rooting for them. I must say I was hoping only for a draw, but it turned out way better.
The game was very good, actually I think Tottenham played slightly better and had more chances, but Sporting also had a good game and I must say they are great at counter attacking. The first half was mostly Tottenham looking for an opening and a few, sporadic Sporting counters, one of which nearly ended in a superb goal but Lloris was able to save it.
The second half was much better, Tottenham always attacking and even had a goal rules offside, which I think it was. But then in the last minutes Sporting made a great counter attack and again Lloris made a great save. But this time, the corner ended with a Paulinho header that wrong footed Lloris and Sporting took the lead.
Sporting's manager entered Arthur a young Brazilian winger and this guy made the play of the game darting in from the left wing, beating two Tottenham defenders and then just shooting past Lloris.
​
I am OK, it is three points that were well deserved, Sporting took their chances while Tottenham wasted theirs. But it was a great game to watch, both temas, I think tried their best and that is all you can ask for. As for me I am participating in a prediction contest, and for today out of seven games I have only hit on the Bayern game, all other scores I failed. Damn, I am lousy at predicting.
​
​
​
​
​
---
---