Rising Star Newbie
I have been a member of Hive from the beginning, even though I have never been very active. About the only activity I do on a permanent basis is the daily Actifit post, and I have played Splinterlands on and off for a while too.
I had read a little about Rising Stars on my daily upvoting rounds but had never put too much attention to it. But yesterday as I read another Rising Star post, I suddenly decided to join the game. Now I am a complete newbie in this game and I just joined, as I always do, with the idea of not getting involved.
But once I joined I noticed the Missions and tried to join one. Amazingly I did get the mission finished and I have been at it since yesterday. I have made quite a few missions and have made it to level 6 and now own 792 Starbits made via missions.
Now as I stated I am not very active on Hive so I don't have that much liquidity so I just don't even think of buying cards for a game. But then I remembered I do have some tokens on Hive-engine which I could exchange for Starbits, so that is what I did. Ok, it is not much, but for a start I bought the 12 card pack offer, I got two commons and one rare per pack.
I do not yet know the ins and outs of the game so I have to get more involved, I do know I do have a decent number of fans, enough so that I can now at least do all the simpler missions. Of course i will now keep on playing to go as far as I can go in the game. Heck, I am invested in it now.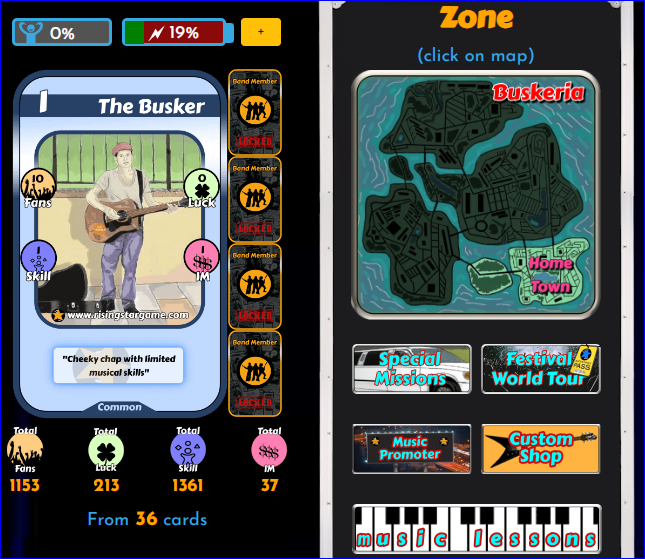 ---
---