Rising Star - My Progress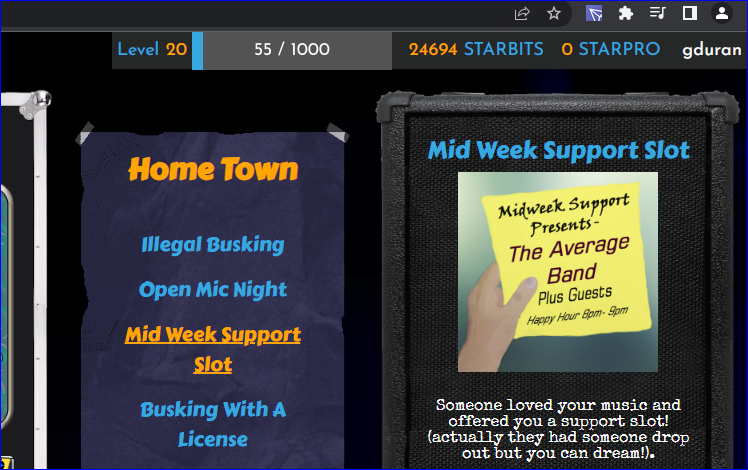 After a couple of weeks I am now at level 20 on the Rising Star Game. I think this is the level where things really begin to kick off. As far as I have seen now several other options are open for me and I think I can now advance faster and access better things.
It has been relatively easy, just put in some time and of course the big help being able to buy a 12 pack has been. Lucky I had enough for that with my Hive-engine tokens. No, I did not get any particularly valuable card, just commons and rares at a 2:1 ratio. Still these cards have jump started my progression path amazingly.
Now I think I have the option of making enough Starbits to buy the ocassional card pack and enhance my growth. I think that by December I will be quite impressed by how I have progressed. That is, of course, if procrastination doesn't set in.
---
---