Faro, Portugal - Afternoon Walk at "Praia da Barrinha" Beach

Hello: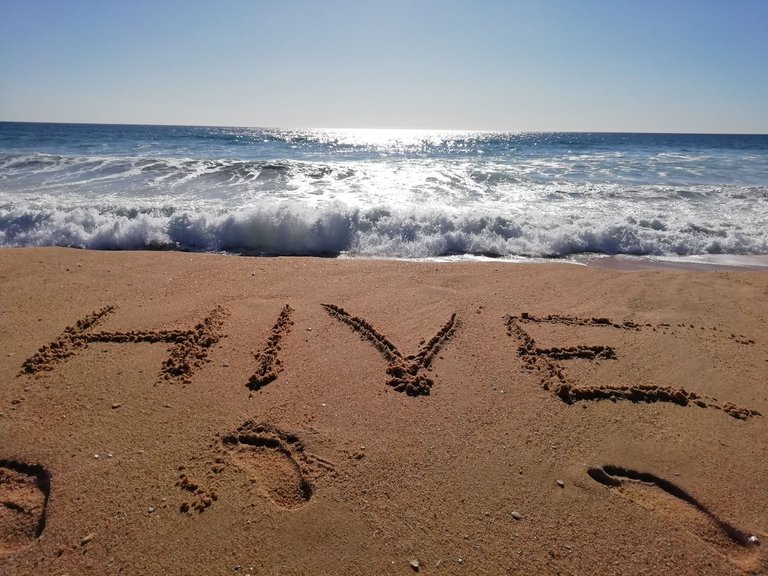 Today i'll be posting something a bit different from what my posts will usually be; some nature!
Thought i'd share with everyone one of the many, many beaches Portugal has to offer, i visited today with @ruralio, in Faro, Portugal:
Praia da Barrinha
https://pinmapple.com/?post=faro-portugal-afternoon-walk-at-praia-da-barrinha-beach
This is what February looks like in the Southern Portugal, in case you haven't heard about it!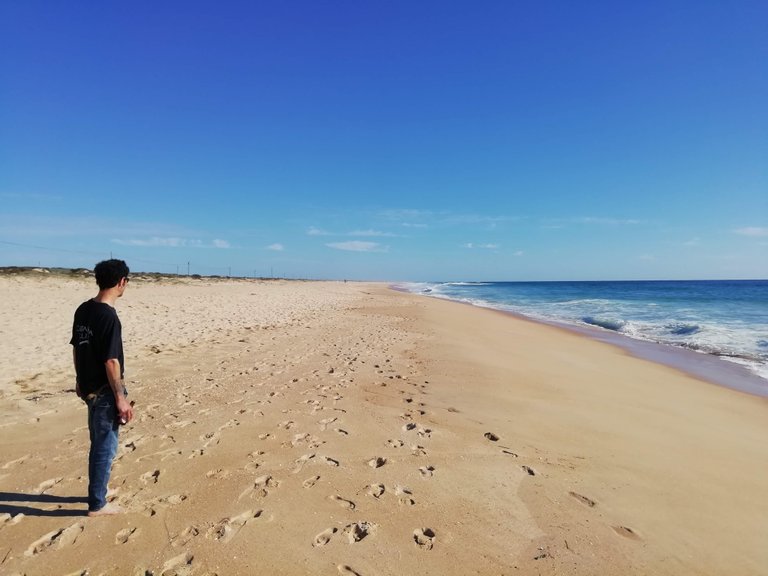 Intense blue skies, beautiful white sands and cristal clear water! And, the Sun's hot enough for a swim, which we took, way down the beach. We'll get there eventually.
First off, the surfers. A year round presence, waiting to catch some waves.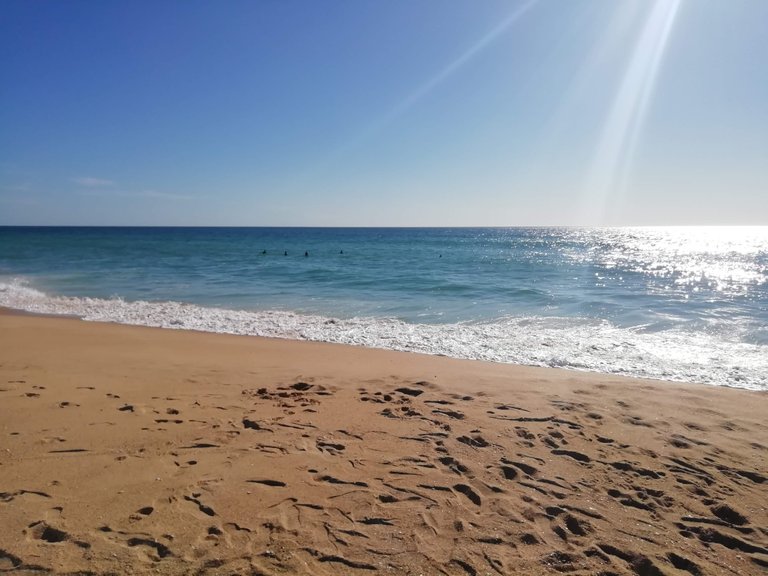 Today had a few waves and yet i was able to take a picture when there were none!
Some "exotic beach" vibes here, with a bit of natural (albeit dead) foliage.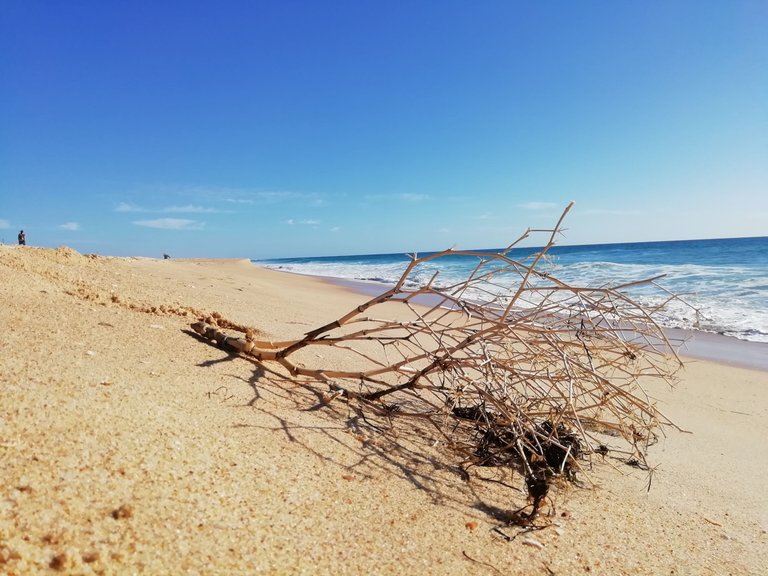 Just adds to the "nature vibe", which is always welcome.
Those waves i was talking about, earlier.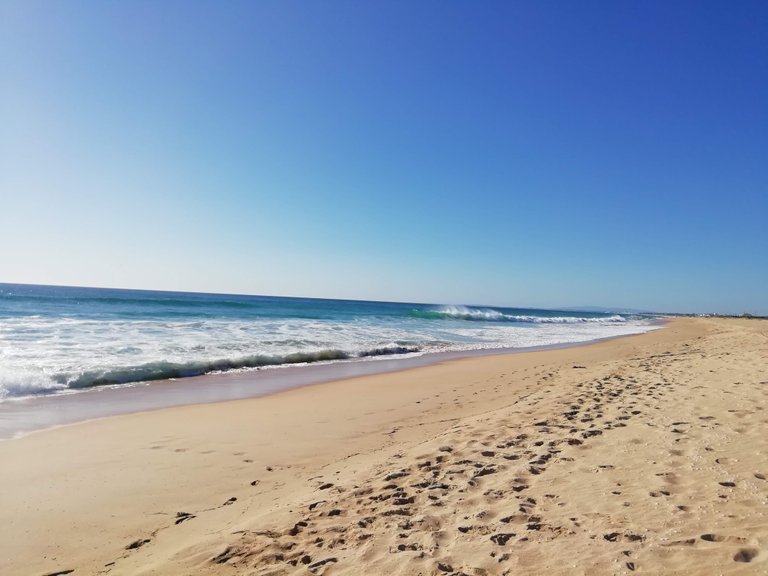 Now here's a sight i've never encountered! We're not sure if the whole bird was burried. It's just not fun to poke around at dead, decomposing animals. Still, Nature, and i'm fine with that!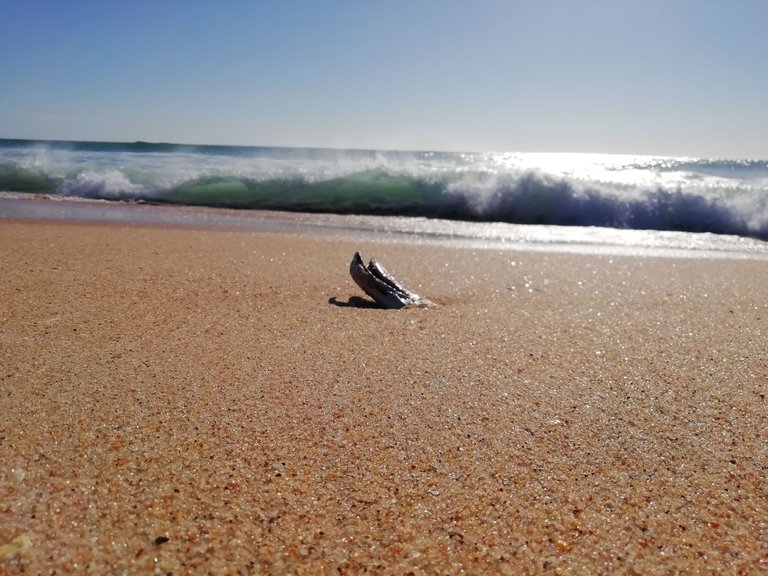 Live ones, as well! I'm not sure what type of birds they were, but they surely were enjoying themselves, splashing around the broken waves washing up the sand, and flying around from one area to another.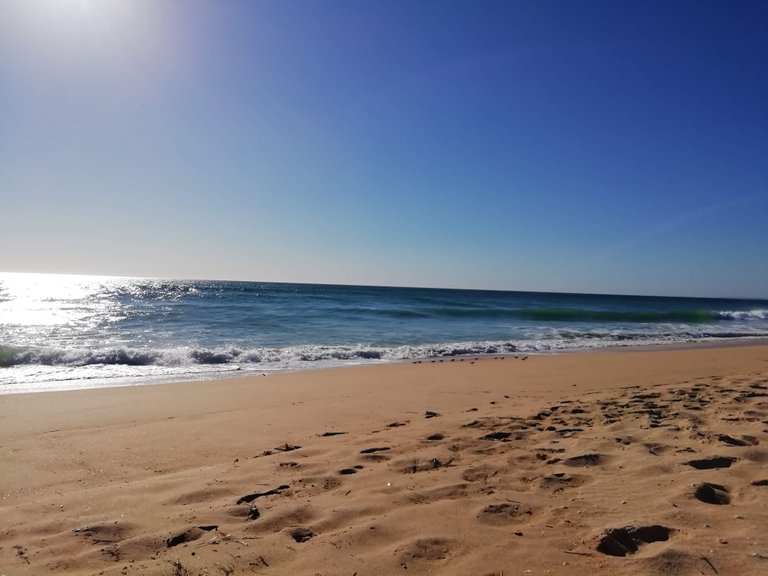 Some more "exotic beach", "natural state" good vibes, here.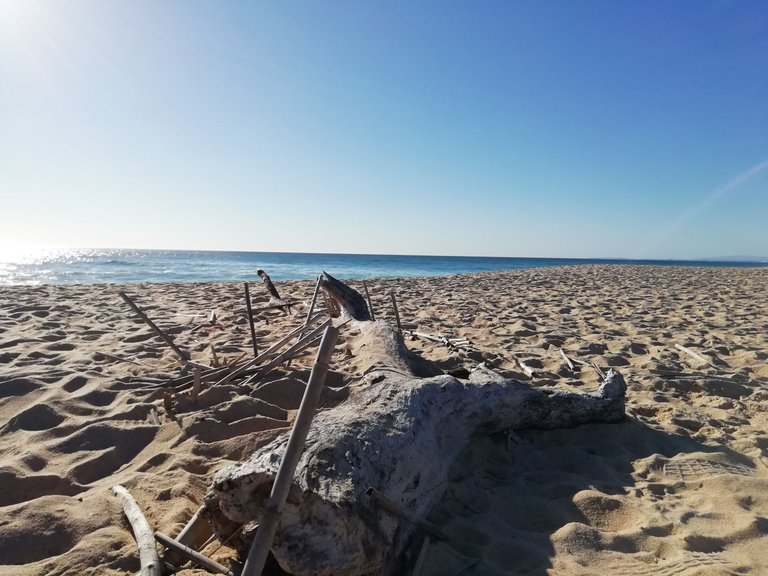 And we're reaching the end of the beach, a 20 minute walk from the last road access.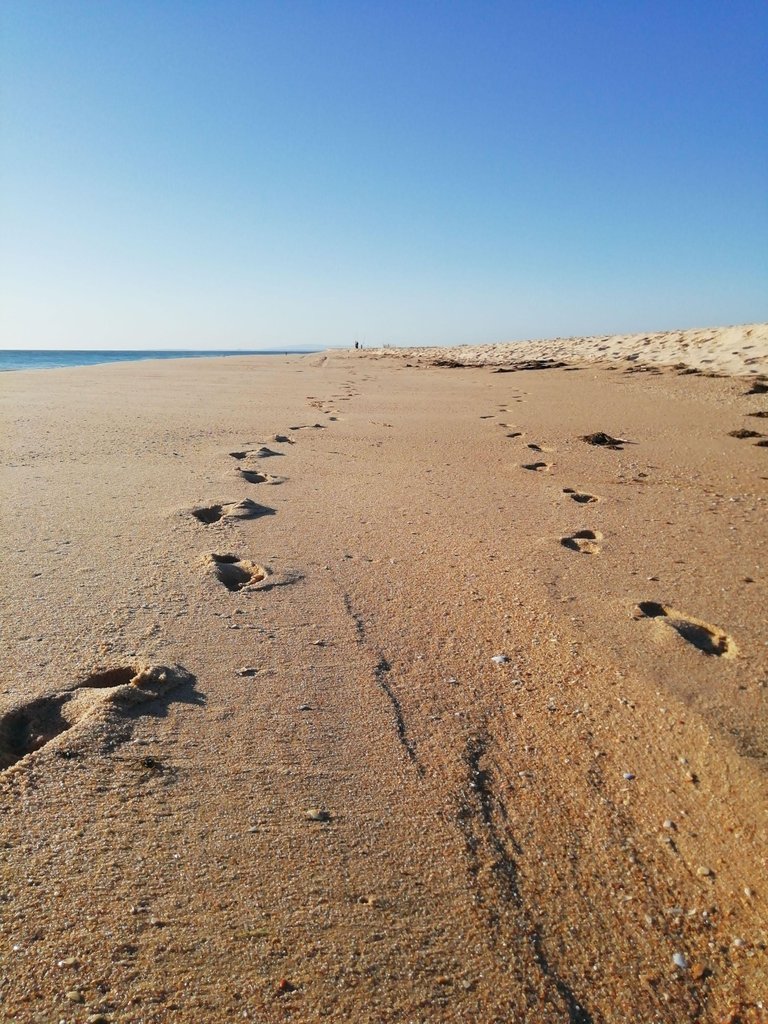 Which is an entry point into the marshlands, that make up the area surrounding Faro. This is a very interesting place, where it seems two currents meet.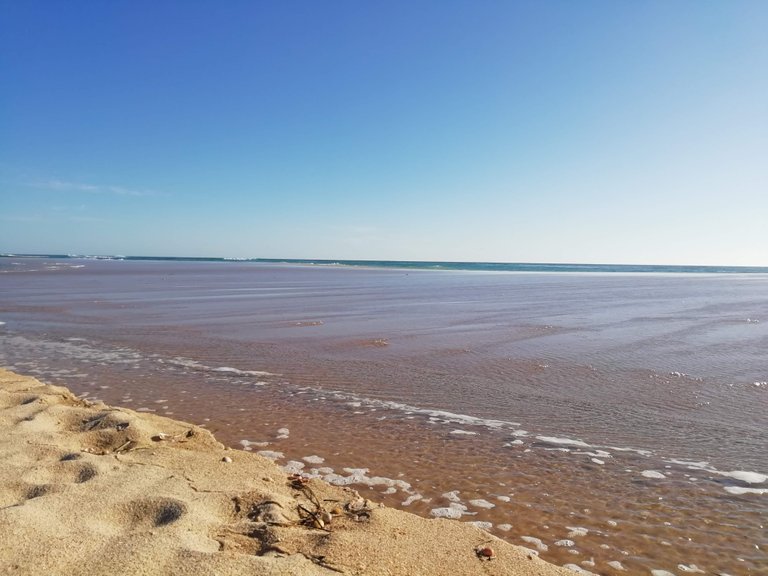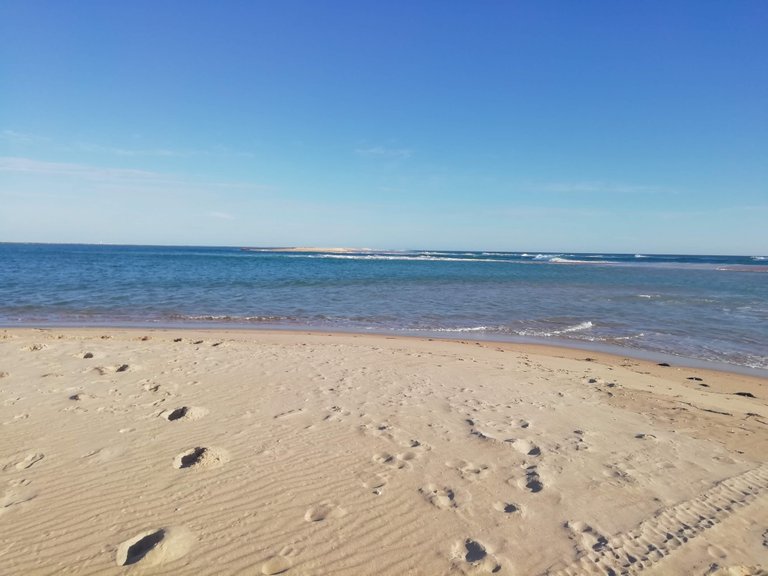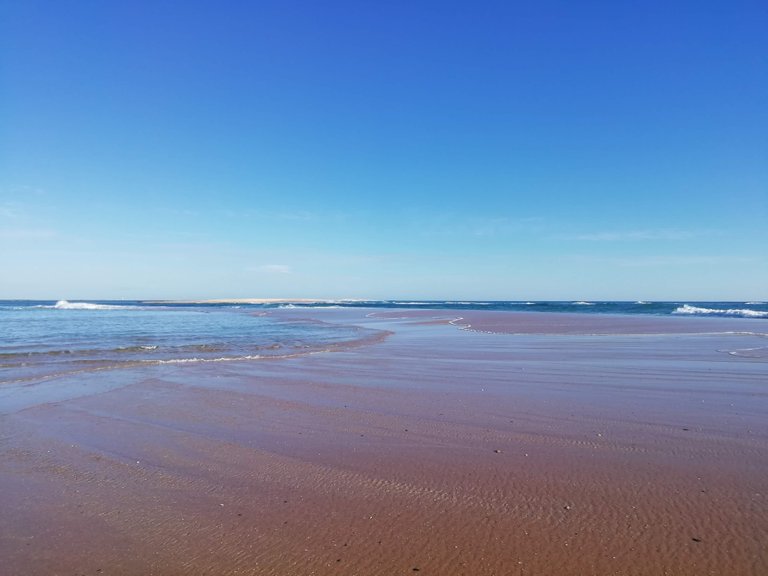 Interesting and fun location to visit, standing in what seems to be the middle of the ocean.


Getting washed over by some waves, sometimes knee deep.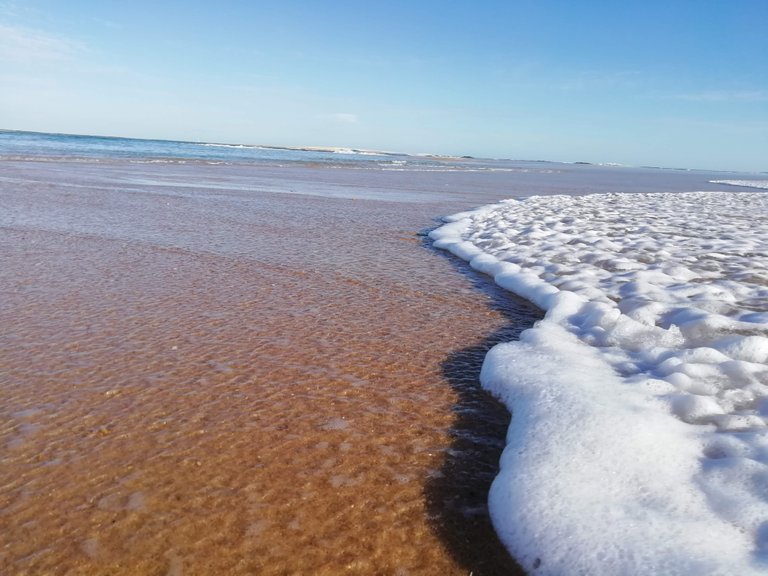 It's February; the sun's warm but the water is still a bit chill. But who can resist the area - a few swims are obligatory! Even for us who are accustomed to the hot summer weather.
After a few quick runs to dry off quick due to the cold breeze of February, and we're back at enjoying the scenery.
You also get a view of Faro, from this beach.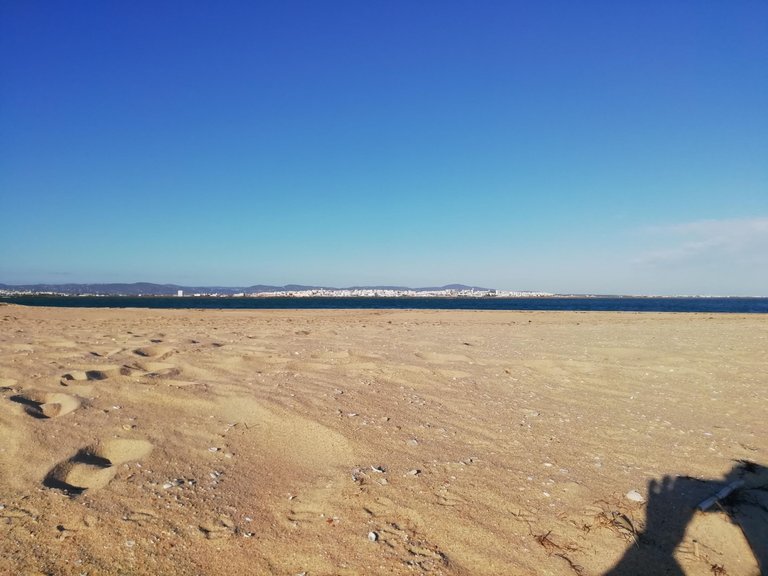 Along with some more natural debris.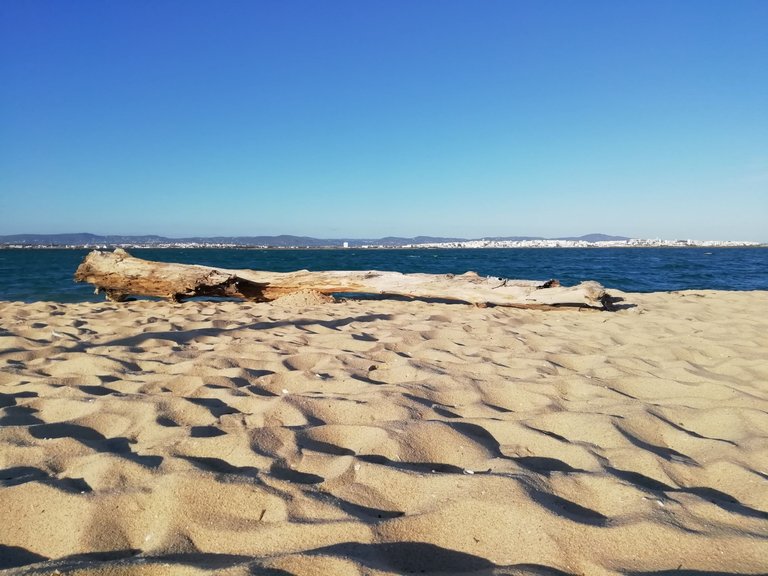 To you, beach!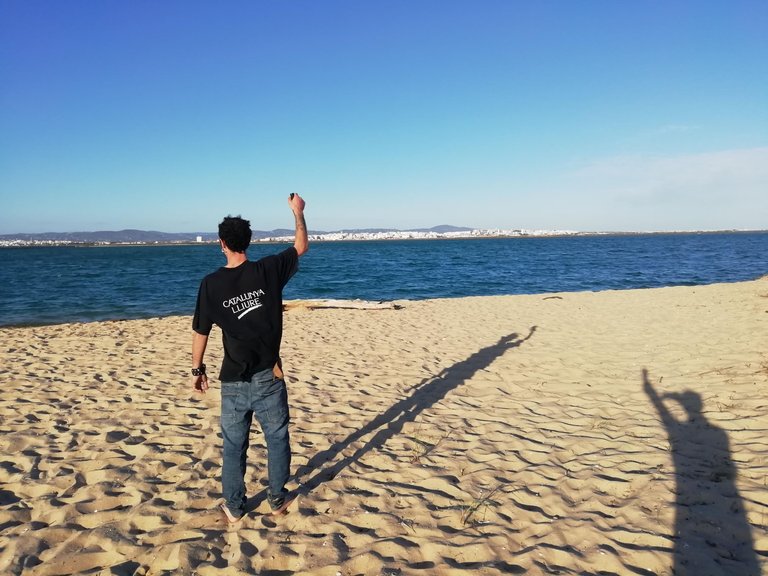 The birds know what's up, at this spot.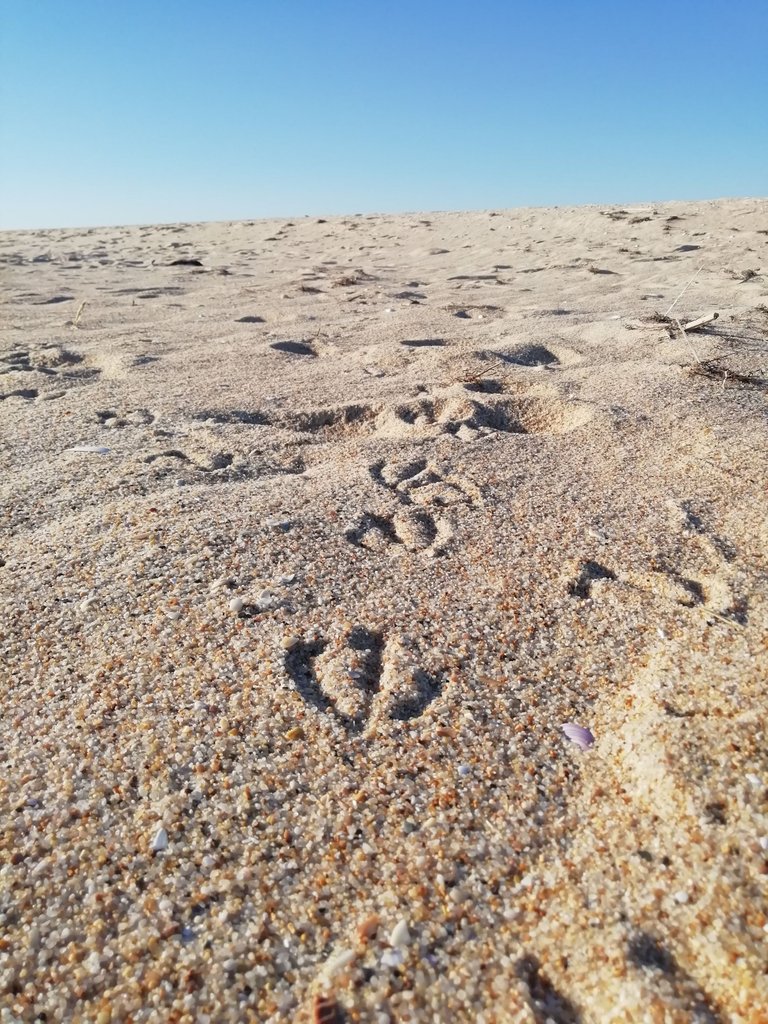 And people, too.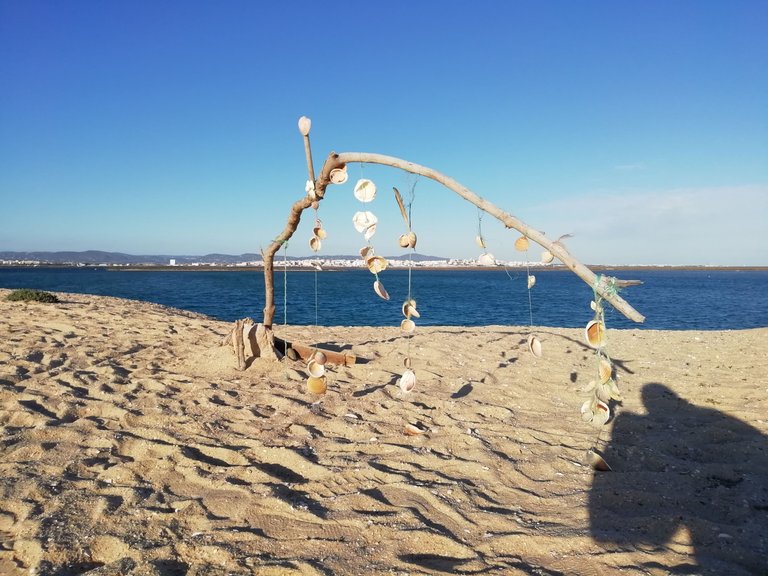 Keep this place, and any natural aeras clean, when you visit!
The people of the world appreciate it!
---
---