Dying Light (Custom Map) - Building Log #2

Hello everyone. I hope you've all been having a good week.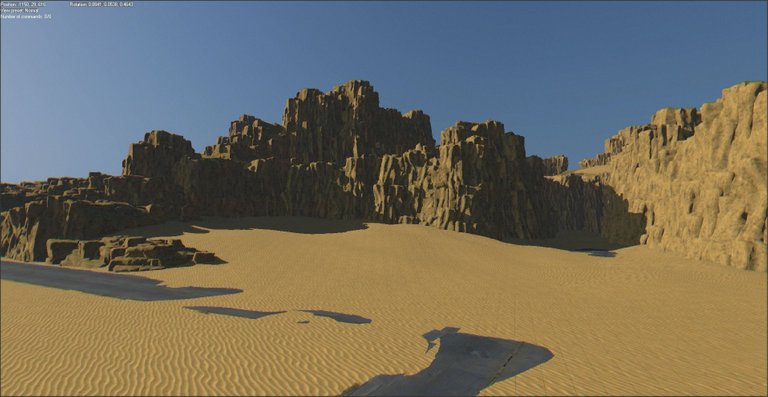 I've been continuing the detailing of ridgelines on my to-be-released DL custom map, plus, i worked and finished a ground floor area in a canyon that connects two open areas of the map, which the player drives through.

Hidden road under sand, so the player doesn't see it from his POV when reaching the fork in the road.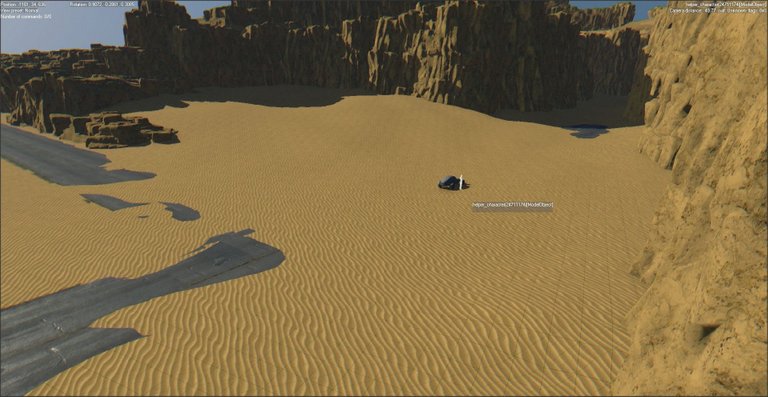 They're not supposed to be going in that direction until later in the game, so i cover it up to make it less conspicuous.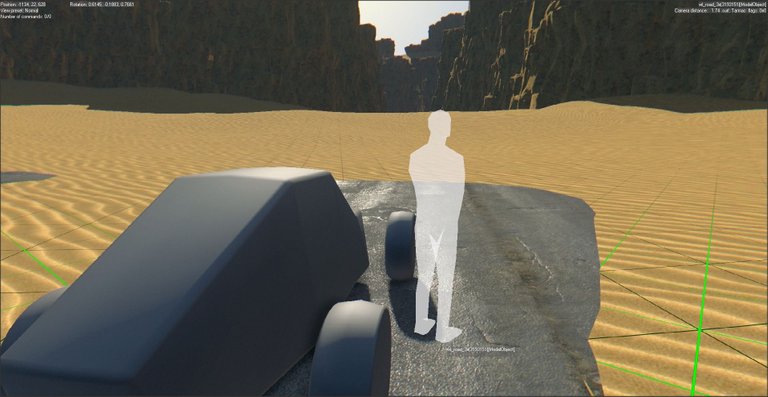 I've left a piece of road uncovered a little further, just as a hint that the location does have some importance, if they do happen to wanna go explore.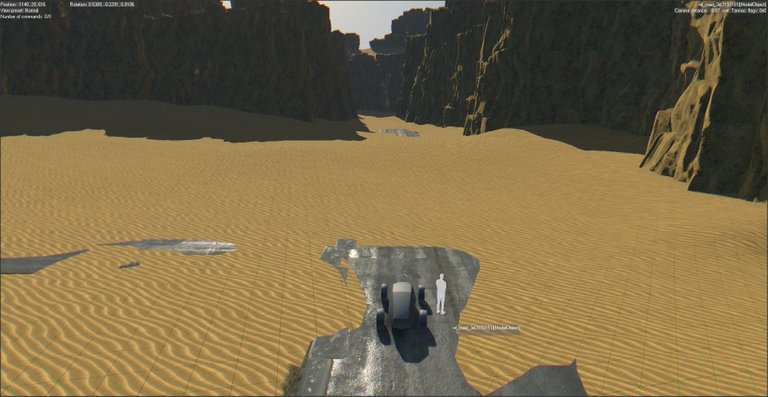 But i've set up measures to have a roadblock set up, as part of the story, that will be destroyed when the time is right!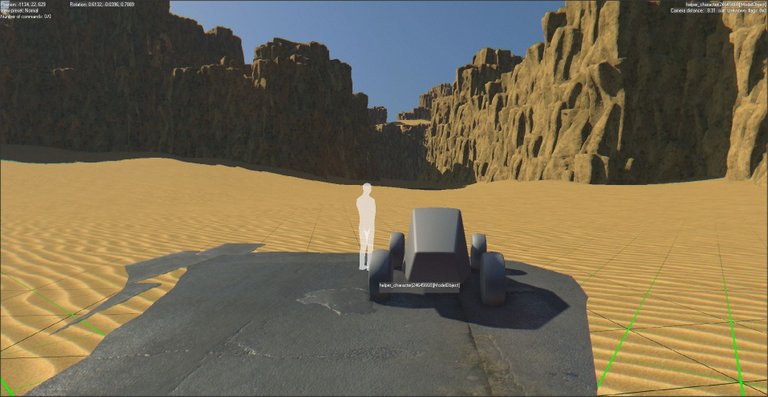 As soon as they make the first hard turn inside the canyon, they see something interesting right way, as opposed to just more of the same canyon walls. They also see the continuation of the up-until-now covered road.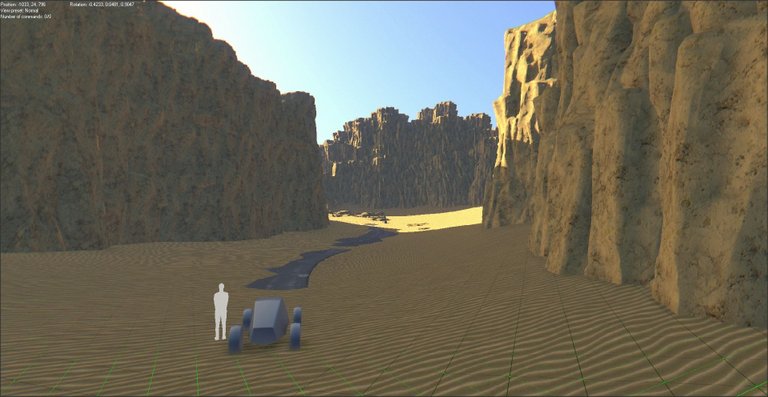 Player POV.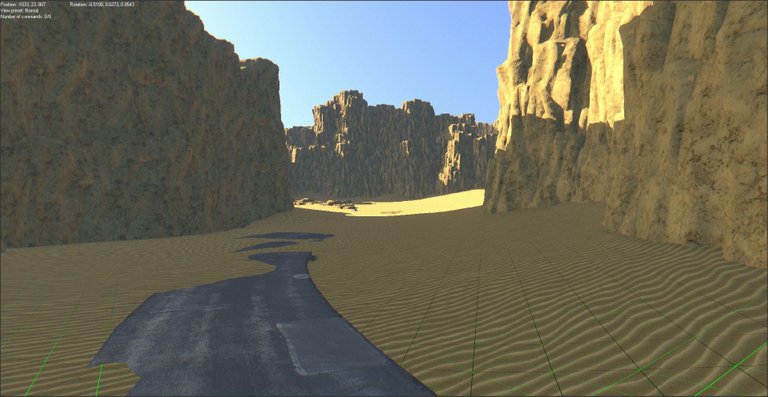 Switch from tight passage to small open area, to interchange the scenery.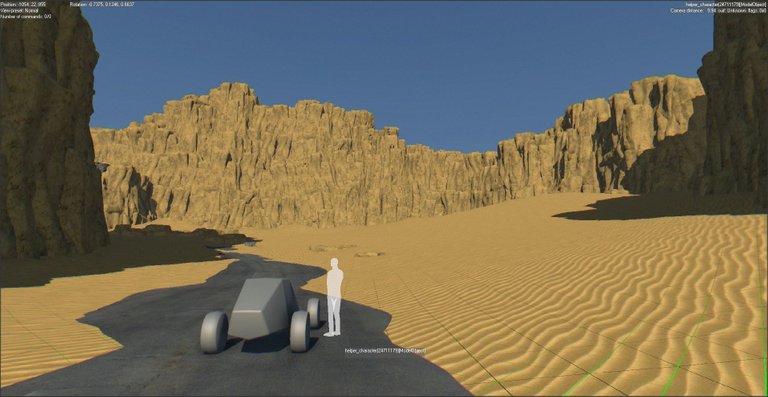 Wide-views of the curve.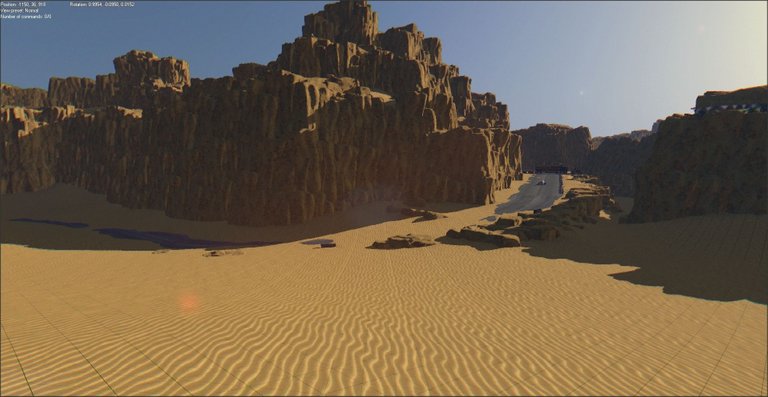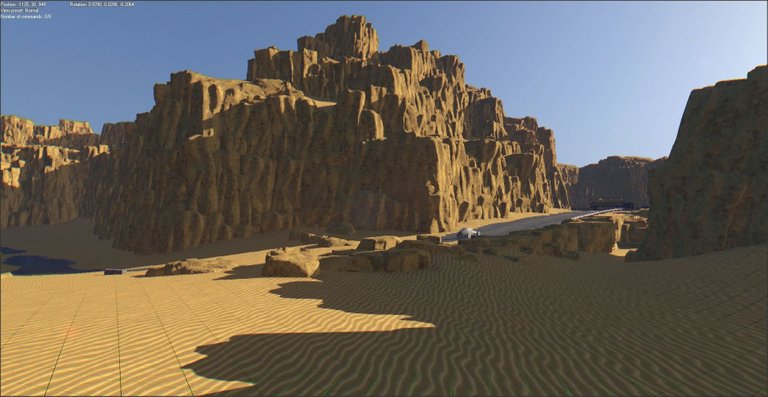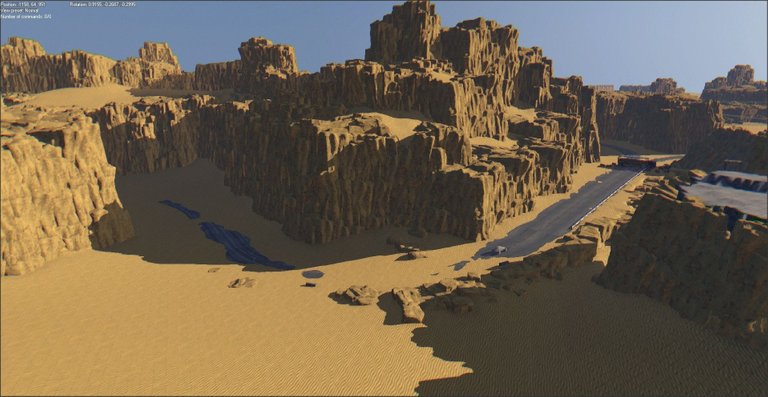 Some geology for interest sake.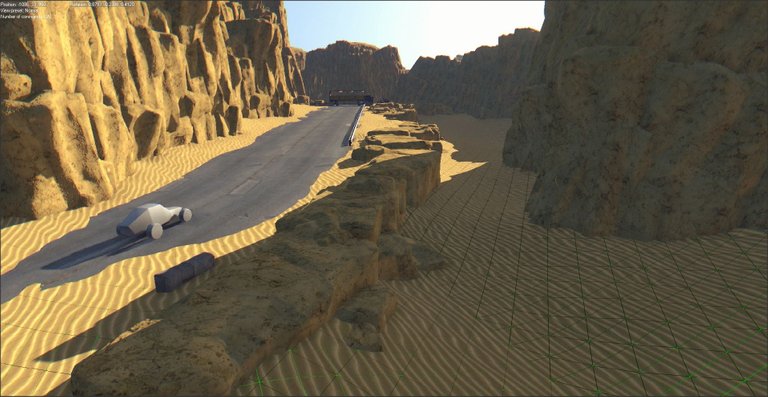 Creating gameplay in both directions: a jump, so when the player comes back through this canyon road, there's something new to do (ground level, rocks to the right).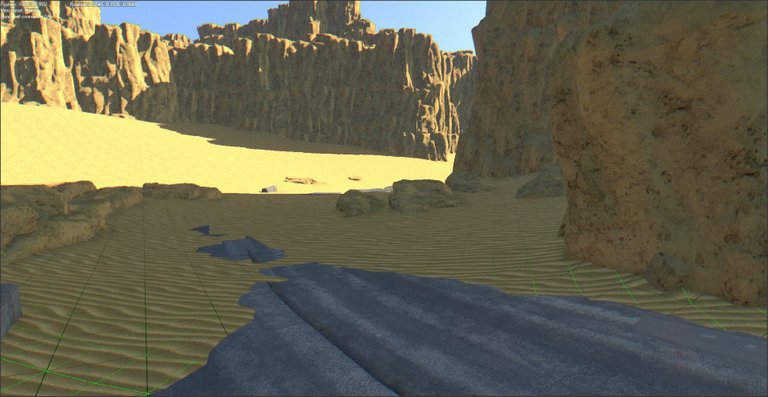 Top view of geology. Some repeating patterns on the rocks, but this camera angle is never achieved by player POV.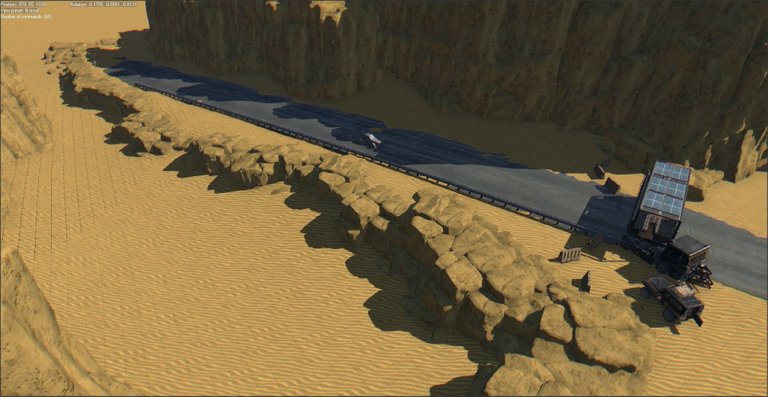 Truck POV. Player's POV when they defeat the enemies in the truck. Making horizon (ridgelines) look good in any direction the player looks.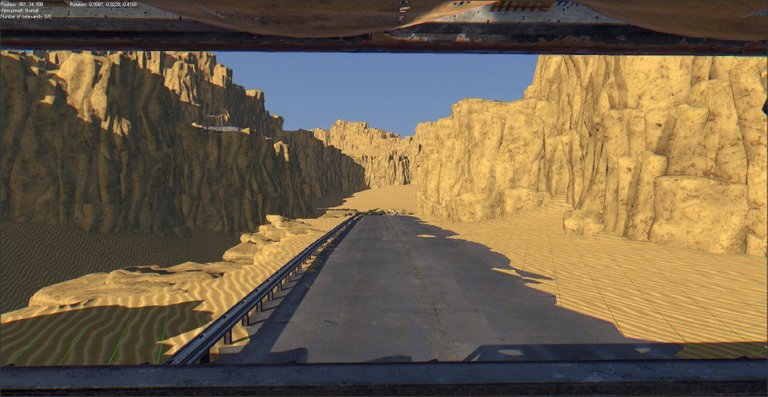 One of the desert-dwellers faction's armored truck that will start appearing, as the player makes progression through the campaign.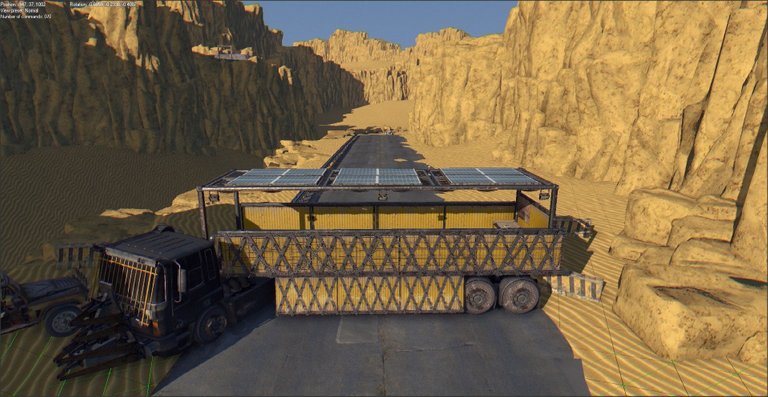 Couple more ridgeline shots, from player POV.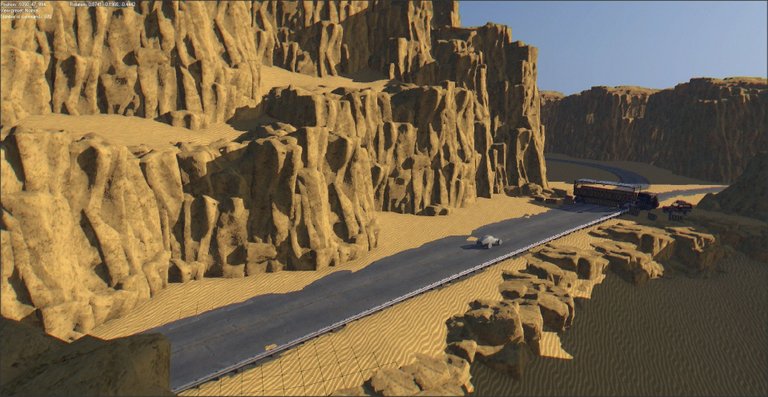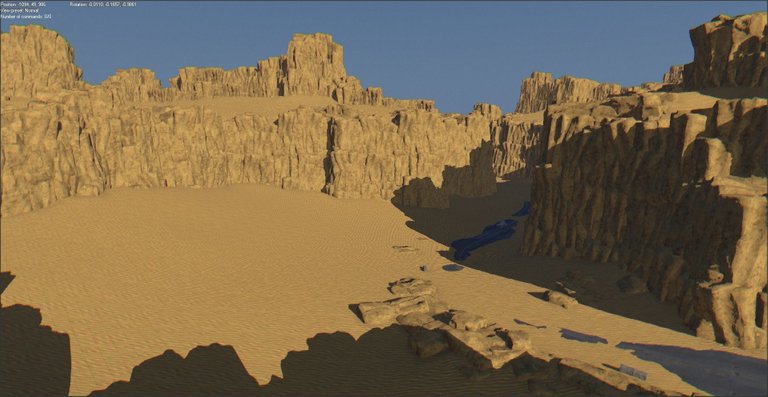 That's it for this post. On the next update, i continue detailing further into the canyon!
Until then!
Thanks for reading!
---
---