Forge of empires : les voitures blindées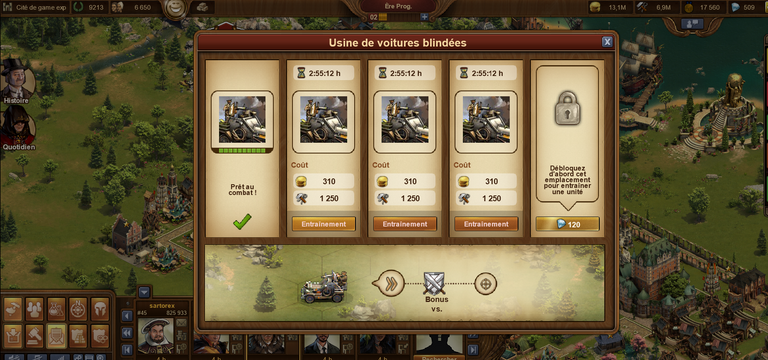 Salut à tous.
Un point important dans l'évolution sur forge of empires , le mmorpg que je rêverais d'avoir sur hive, un jour peut être...
C'est le déblocage des voitures blindées dans l'ère prog.
C'est surtout le premier bâtiment qui nécessite une route à deux voies qui va m'obliger à réorganiser mon agencement car les prochains bêtiments le demanderont aussi.
Et c'est une arme efficace qui va me permettre de gagner beaucoup de combats. J'ai aussi pour cela le grand monument Alcatraz qui me donne 5 troupes par jour.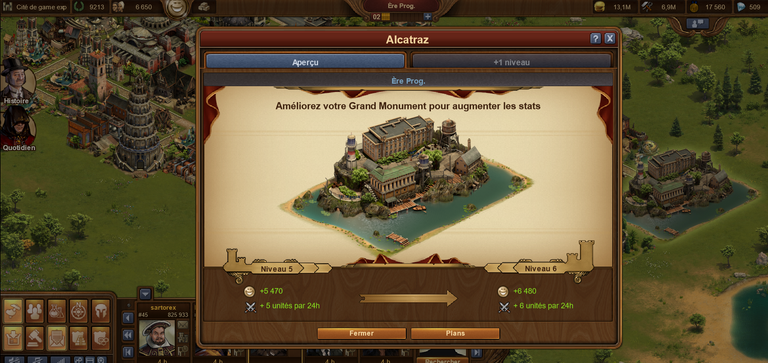 Il va falloir aussi que je fasse le tri dans mes troupes car certaines ne sont plus assez efficace, au fur et à mesure de l'évolution, les troupes ennemies augmentent aussi.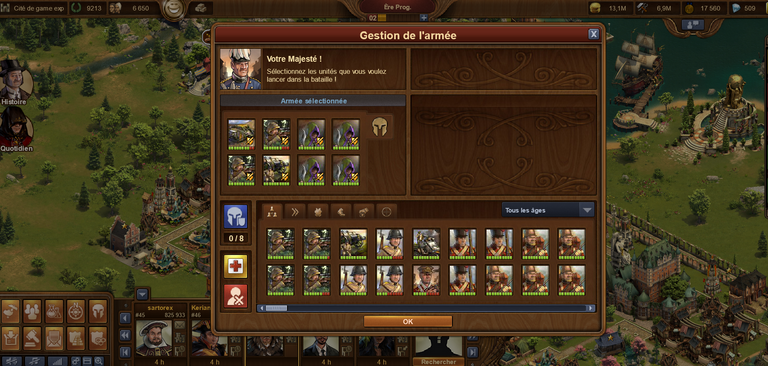 GG
---
---