July BCH report! Read.cash and noise.cash! The next major blogging platform!
July was my first complete month active on both noise and read.cash. Active maybe is a big word, because I was on a holiday for the first 2 weeks of July. And holiday also means a lot less engagement to online activities.
I did start my BCH adventure on noise around the 8th of June and it took me a little bit longer to start on read.cash.
BCH July income!
Before I go into details, lets first have a look at the overall figures of July and in total.
In July I did earn, 0.2630446 BCH, which at the moment has a value of 119 euro. That's an increase of 75% compared to the June report.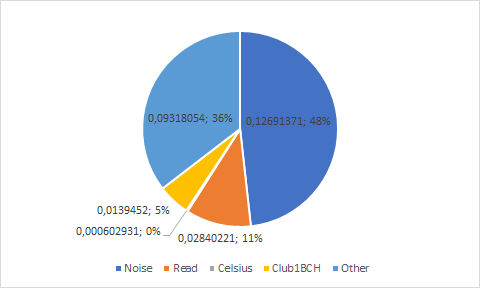 My major source of income was noise.cash, which was good for 48% of the complete income, Read had a share of 10%, 0.23% was interest from Celsius and 35% was the result of converting other coins into BCH.
My main goal is still to become a real member of the 1 BCH club. If things do continue like they are doing now, I could reach that goal somewhere in October/November, which is way faster than the originally planned 2022!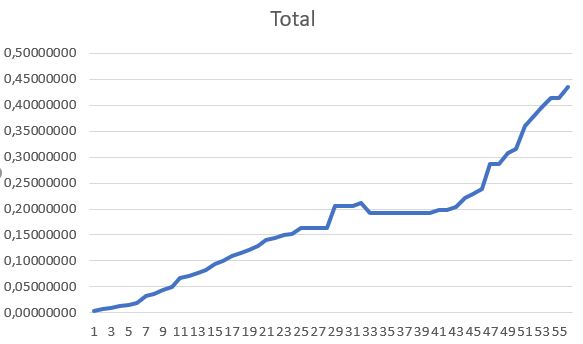 Noise.cash!
Due to my 2 weeks holiday the income from noise.cash did decrease with 5%. I did end the month with 221 followers. Which is almost a double up compared to June.
The easiest money made on noise are of course the QR code challenges. Which always adds $0.95 to the pocket!
I do assume that I can increase my income from noise in August. Of course the value of BCH has an influence on this. The higher this value goes, the harder it is to earn a decent amount of BCH. I do know and understand that the $ would be the same, but when trying to reach the 1 BCH club and only counting in BCH this could mean a set back.
The goal for August is to earn 0.15 BCH! Let's see if I can achieve this.
It also would be great if I can add some more followers to my noise account!
You can follow me at: Fullcoverbetting (noise.cash)
Read.cash!
First let me thanks my sponsors! I do appreciate the support very much! I do look at it as a vote of confidence!
I do need work to engage more here on the platform because I only do have 25 followers. But I do have a plan to increase this. I do need to comment on more articles, writing genuine comments is the best advertisement one can make for his own account! It is like placing your brand in the market.
I did write 9 articles last month. And I am happy to see that the interaction on these articles in increasing, just like the pay-out.
Crypto Portfolio update June 2021 - comments: 2 - $4.82
Looking back at driving 4 months with an EV car! - comments: 5 - $1.32
Betfury Olympic Games! $150K prize pool. Giving it a shot! - comments: 0 - $0.19
My new sports betting season starts today! - comments: 0 - $0.33
From this week on, Football will more or less rule our life again! - comments: 8 - $7.12
Splinterlands: decision time! - comments: 7 - $3.85
Splinterlands is hot at the moment! Can you still earn if you start no... - comments: 2 - $3.42
Crypto does strange things with your mind! It's fooling and tricking u... - comments: 10 - $8.95
Crypto Portfolio overview: July 2021 - comments: 2 - $10.64
There is a possibility that next month my earnings from Read will overpower the one from noise! But this isn't a competition between the two. Read is for my decent articles, noise is my twitter on steroids!
Due to the fact that I do start earning some decent amount of BCH, I do have the possibility to start upvoting articles from other authors. We do need to give something back to the community! And to be honest, this does feel great! So this upvoting and commenting, should increase the number of followers I do have on read. I will try to double the amount of followers I do have here!
I do consider read.cash a great replacement for Publish0X. Feel free to follow me there or to make an account!
https://read.cash/r/TheCryptoGambler
Others BCH income streams!
And there was of course also some other income. I did start to swap some earning from Splinterlands into BCH, trying to reach the 1 BCH goal a little bit faster. And probably I will do the same next month.
Also did swap some TRX into BCH, but this was more or less a one time action!
I can forget the income from the Celsius rewards. I do send most of my BCH earnings to my Celsius wallet, where I do get some interest on my staking. Last month this was good for 0.000602931 BCH. Not a lot but due to the fact that the staking is increasing the interest income also does increase. This way my BCH is also working for me!
Next month
Read on noise did become my main social networks during the past 2 months I during August this will stay the same. I will try to expand my connections and supports as much people as I can. I will also see if I can find some authors here on noise cash, which do want me as sponsors!
Read.cash can only survive if we do give back to each other! This doesn't have to be a lot, but sharing is caring!
Cheers,
Peter
---
---