Overview of discussed subjects on Leofinance (week 52)
First a big thanks for the upvotes and the comments on last week's blog. This positive feedback encourages me to continue to compile these blogs.
As I have done in the past few weeks I've collected the subjects of all blogs of the past week and created word clouds from them.
This time for the second last week of 2020; week 52 (next week will be the 53th week).
There was an enormous decrease of subjects posted this week which isn't very surprising since it was christmas. I'm curious what it will be next week when it's new year.
Week 52: 2047 ( - 11,5)
Week 51: 2313 (+ 7,3%)
Week 50: 2155 (- 5,8%)
Week 49: 2289
Global subjects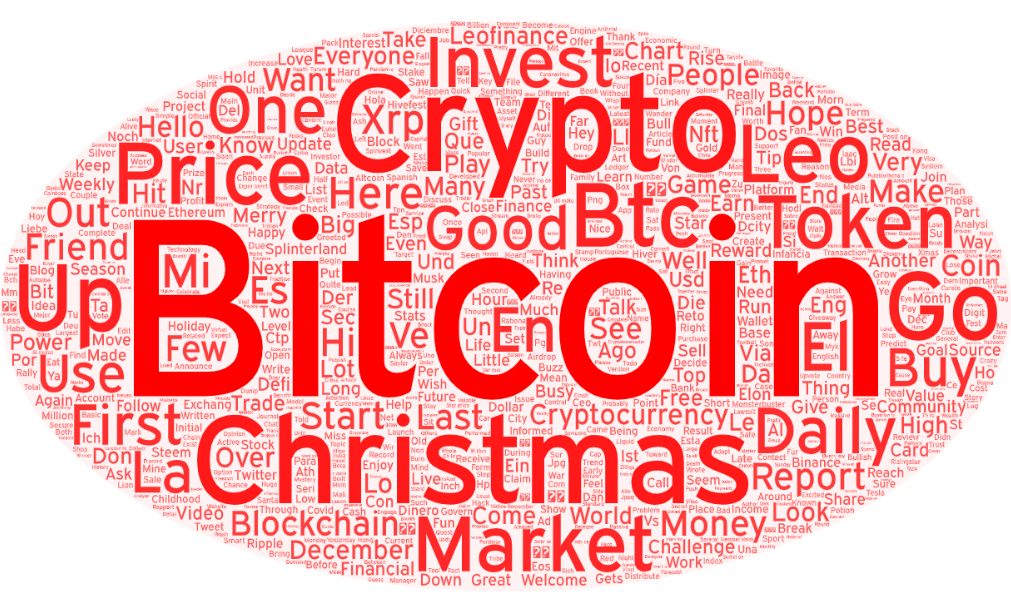 Every week I remove a couple of common words from this cloud as well as Hive since this is being used as the platform and the token.
Last week I noticed the word "Friend" was used a lot on Leofinance; 96 times!
And also this time we mention the word friend a lot; 98 times.
Bitcoin is still dominating in the word cloud and charts.
We also see a lot of people talking about Christmas.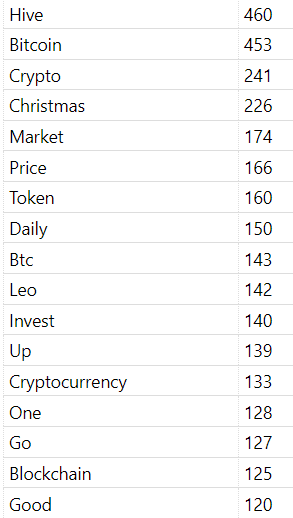 Crypto coins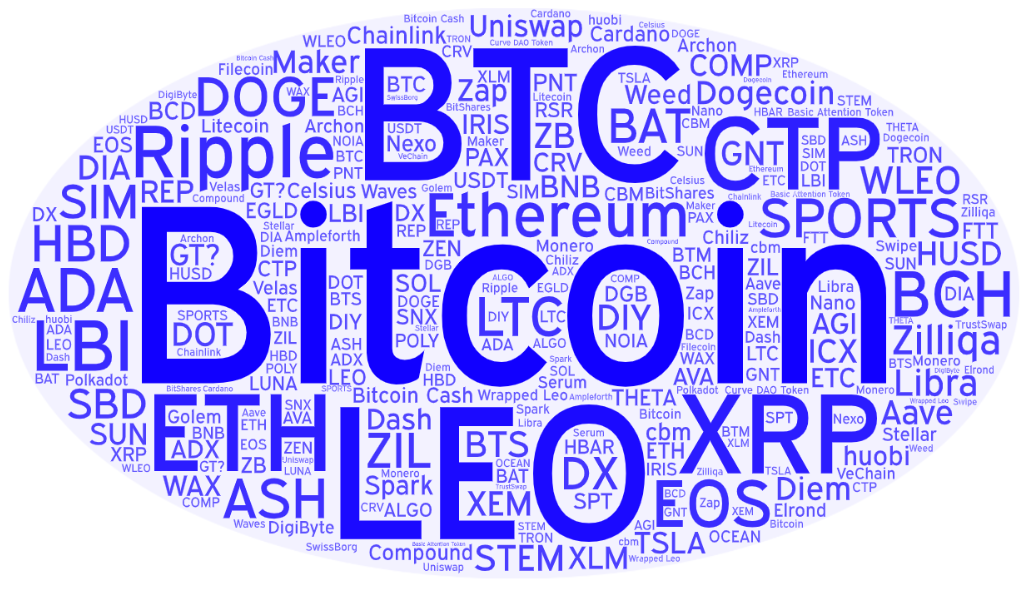 This week over 100 different coins were mentioned in the subjects of the blogs, but most of them only once of twice.
As usual the last weeks Bitcoin is firmly on the first place followed by Leo.
XRP make a jump which is probably because of the lawsuit and the enourmous drop in price after that.
Another newcomer is Dogecoin which soared 20% after Elon Musk posted some Tweets about his favorite meme coin: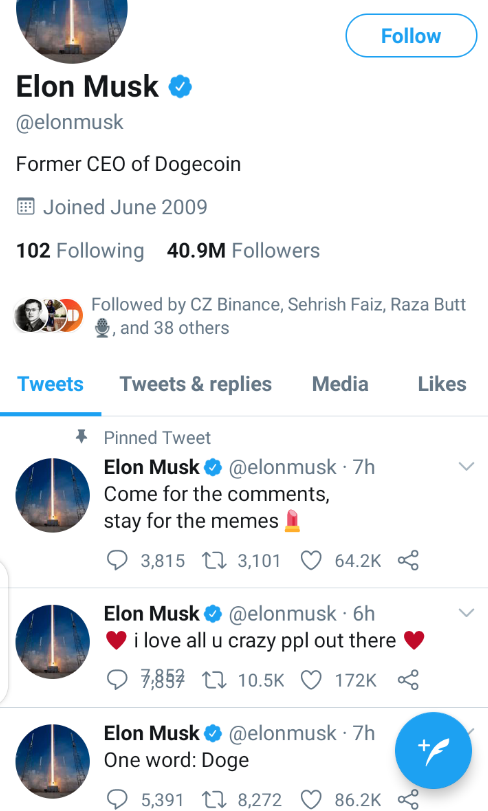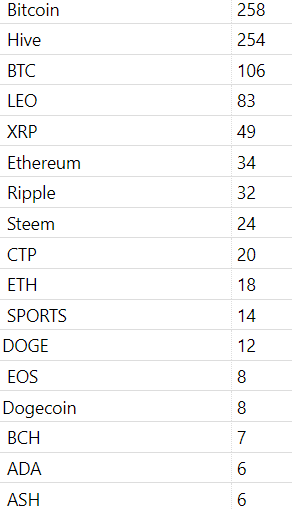 Hive games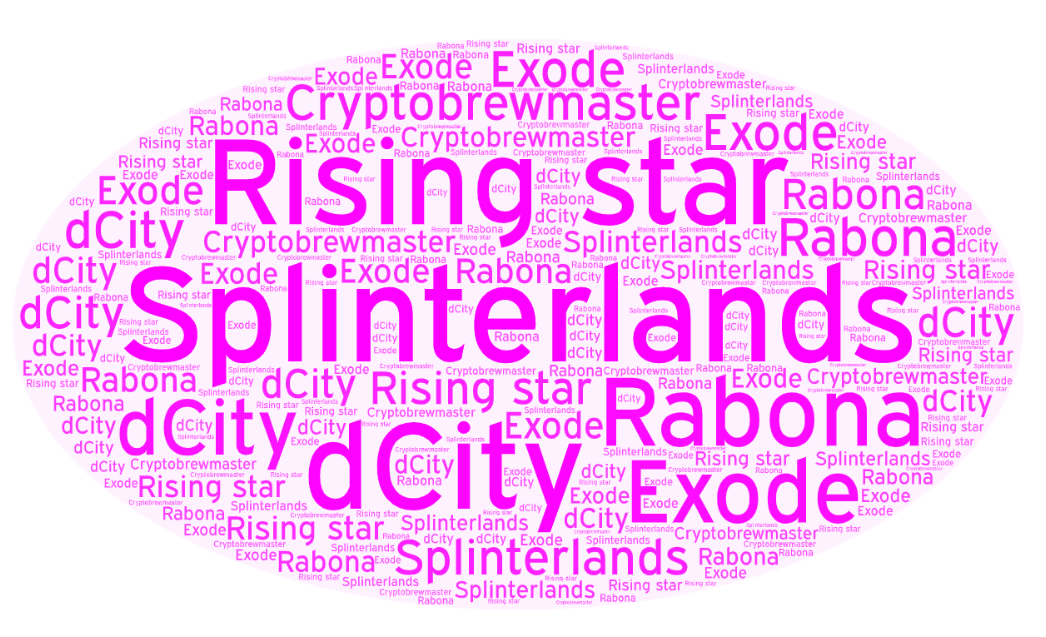 The list of Hive games is quite consistant. @splinterlands , @risingstargame, dCity, @rabona, @cryptobrewmaster and Exode are in the same spot as last week.
@splinterlands has much less mentions. Could this have something to do with the end of the season last week?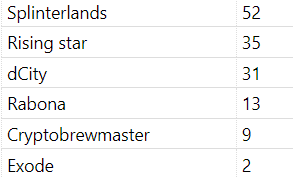 Previous overview blogs
Follow me if you would like to be updated with this weekly posts.
Any requests?
Are you interested in how many times a specific term is mentioned in the blogs of the past week, just let me know in the comments and I'll look it up for you.
Any other suggestions are welcome as well.
Posted Using LeoFinance Beta
---
---